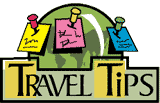 Traveling Boy Charities, Travel News, Trivia, Quotations, Videos, Poetry, Deals & Steals


Traveling Boy Charities
The staff at TravelingBoy has designated 2014 as THE YEAR TO GIVE. Here are some of our favorite charities.
---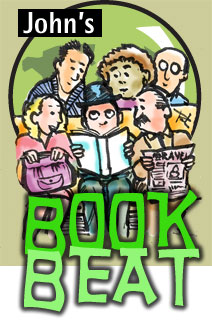 BONE BOOK is here!
Robert W. Bone, known as the author of four travel guidebooks, has now written a dramatic and entertaining account of his long career in journalism and world-wide travel reporting. Fire Bone! is available on Amazon.com.
---
TRAVEL ROUTE 66: A Guide to the History, Sights, and Destinations Along the Main Street of America
by Jim Hinckley
Long one of America's cherished byways, Route 66 remains a popular tourist attraction and travel route for thousands of travelers every year.
---
Pay What You Want at Hotels in Paris
Courtesy Caroline Costello, SmarterTravel
A Paris hotels group is running an unusual promotion, allowing guests to pay what they want for accommodations in the city this summer. According to a French-language online post on a site called "Payez ce que vous voulez" (that means "pay what you want"), five Parisian hotels are participating in a scheme that gives hotel guests the freedom to determine their own nightly rates.
---
Beer Prices Around The World Compared: The Cheapest, Most Expensive And Most Popular Beer Brands
---
Hotel Horror Story
By Simone Beaulieu
Grandiose-Pomp Hotels are known worldwide for superior hospitality. "Pleasing the best people in the best places with relish" is their slogan, proudly personified on lobby signage in locations from Caracas to the Congo.
---
Airbus: Worst Airplane Seat Ever
Airbus filed a patent for what will be the least comfortable airplane seat in the sky. The new design features saddle-like seats that can fold up when not in use. Gone are cushions, padded armrests, tray tables and personal space: The new seating plan, of course, would allow airlines to cram more passengers into the limited space of the cabin.


---
Airlines with the Most Extra Fees
Courtesy SmarterTravel
The airlines call them ancillary revenues. Travelers call it nickel-and-diming. By whatever name, the dizzying array of fees that airlines now impose for everything from checked bags to carry-on bags to seat selection to ticket reissues is big business. And it's getting bigger…
---
A New Rock Video from Bill Maroldo
---
Seattle's Space Needle Unveils a Look to the Future with New Digital and Mobile Experiences
Built as a symbol of the future for the Age of Space 1962 World's Fair, Seattle's iconic Space Needle is once again embracing the promise of the future – this week, the curtain comes up on ground-breaking digital experiences that will inspire urban explorers and connect visitors to the sights and experiences of the Pacific Northwest in ways that, until now, could only be imagined.
---
Airlines Are Making Big Bucks!
---
Celebrity Cruise Deals from Joni Notagiacomo ACC – CruiseOne
---
5 Things Travel Has Taught Me
The staff at Twenty-Something Travel write about 5 things they've learned from travel.
---
airberlin Announces Business Class Sale for Summer Travel
airberlin has launched a business class sale for those travelers looking to fly in style and comfort. The sale includes fares starting from as low as $3,649.00 including all taxes and surcharges from New York (JFK) to Germany for example and also covers other premiere destinations such as Copenhagen, Milan, Vienna and Zurich at slightly higher rates.
---
Travel Smarter with Brainscape!
In eight of the 13 cities listed as best vacation destinations by U.S. News this year, English isn't the official language. Add vast cultural differences and unfamiliar terrain to the existing language barrier and suddenly a trip abroad can become a daunting proposition. Fortunately, Brainscape can help travelers learn how to talk the talk (quite literally) in no time before they venture off to a foreign destination.
---
Carnival Cruise Lines Raises Automatic Gratuities
Carnival Cruise Lines is boosting the gratuity amount it suggests passengers give crew as tips. The line is raising the amount by 50 cents, from $11.50 to $12 per passenger, per day, effective Oct. 9. The gratuities are automatically added to passengers' shipboard accounts – though there is the option of increasing or decreasing the amount at the purser's desk. Carnival will also ban smoking on cabin balconies beginning this fall. Smoking already is prohibited in all staterooms. Passengers caught smoking on balconies after the new rule takes effect will be assessed a $250 "cleaning and refreshing" fee.


---
Cruise Lines Combining Ocean, River Voyages
A number of cruise lines are getting ships of the right size to operate combinations of river and ocean itineraries, allowing passengers to reach riverside destinations that larger vessels typically can't reach. For example, Silversea Cruises offers a cruise to Bridgetown, Barbados, that includes a voyage along the Amazon River; Seabourn combines an Amazon River cruise with Caribbean and South American coastal cruises; and Voyages to Antiquity features combination cruising in the Mediterranean.
---
SoCal Airports fare well in Cheapflights.com's 5th Annual Airport Affordability Rankings
Back for its fifth consecutive year, Cheapflights.com has released its 2014 Airport Affordability Index ranking the 101 most popular US airports based on their airfare affordability. Airports in Southern California did well again this year, earning two spots in the top 10 most affordable airports. Long Beach earned the #2 position with an average airfare of $200 while Bob Hope Airport earned the 7th position with an average airfare $274. In contrast, LAX is #56 on the list with an average airfare of $403, John Wayne/Orange County takes 67th position and San Diego Intl-Lindbergh Field earns 78th spot.


---
Car Rental Rates as Low as $5.00/Day!
Get where you're going – for less! Right now you can rent a compact car from our partner.
---
Does QANTAS Need a Really Good Plumber?
Just watched the news, and near the very end they had a brief story about a QANTAS A-380 that took off from LAX on its way to Melbourne. One hour out of LA, a water pipe in the ceiling broke. It splashed and soaked water over lots of passengers and, even more extraordinary, flooded the floor! With today's hi-tech devices in every person's pocket on the A-380, lots of those on board took photos, which is how the media got the story. I wonder what would have happened if this occurred say 30 or more years ago, before Iphones and Ipads... would QANTAS have hidden it? The A-380 did not have a plumber on board, so the aircraft turned around and flew back to LAX – where it landed safely. Who knew water pipes were in the ceiling!


---
An Inside Look At the Los Angeles International Airport Control Tower
By John Clayton
---
The Genesis of T-Boy's Cartoons
Known for travel stories that immediately capture the interest of the reader with their colorful creativity, clever use of words and the talent to paint pictures with words about destinations all over the world, TravelingBoy is delighted to announce the riveting success of our hilarious travel cartoons that highlight the foibles and quirks of mankind.
---
Operation Homefront
A national nonprofit, Operation Homefront leads more than 4,500 volunteers with nationwide presence who provide emergency and other financial assistance to the families of service members and wounded warriors.
---
Together in Spirit – The Best Friends Animal Society
At the core of Best Friends' work is the dream that one day animals will no longer be killed in America's shelters.
---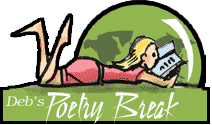 Hearthside
by Dorothy Parker
Half across the world from me
Lie the lands I'll never see-
I, whose longing lives and dies
Where a ship has sailed away;
I, that never close my eyes
But to look upon Cathay.
Things I may not know nor tell
Wait, where older waters swell;
Ways that flowered at Sappho's tread,
Winds that sighed in Homer's strings,
Vibrant with the singing dead,
Golden with the dust of wings.
Under deeper skies than mine,
Quiet valleys dip and shine.
Where their tender grasses heal
Ancient scars of trench and tomb
I shall never walk: nor kneel
Where the bones of poets bloom.
If I seek a lovelier part,
Where I travel goes my heart;
Where I stray my thought must go;
With me wanders my desire.
Best to sit and watch the snow,
Turn the lock, and poke the fire.
---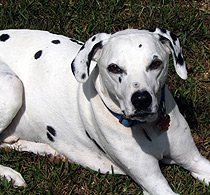 ---
How to Protect Your Luggage From Being Pilfered
Should airlines or the TSA be accountable for the items that are stolen from checked bags? Plus, try these clever tactics to keep your valuables safe in checked luggage.
---
International Phone Calls
Easily keep in touch when overseas by using the Mobal® International Cell Phone.
---
Last-Minute Airfare Deals
Find the latest last-minute Web fares for flights departing from within the United States and Canada.
---
The Best Place to Find Cheap Flights
Compare prices on 400+ airlines and travel sites, including Expedia, Orbitz, Travelocity, Priceline and more and find the best bargain..
---
7 Frequent-Flyer Tricks Worth Learning
Master the art of earning miles, attaining elite status, and working the system to earn free flights and other perks. Learn from expert travelers who know how to maximize their elite status.