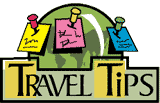 Traveling Boy Charities, Travel News, Trivia, Quotations, Videos, Poetry, Deals & Steals
Happy SPRING from the staff at TravelingBoy
We have designated April as the month to think of those who suffer from great misfortune. Here are some of our favorite charities.
---
Best in Travel: The 2017 Editors' Choice and Readers' Picks Winners
SmarterTravel spent six months and enlisted eight subject experts to select their Editors' Choice winners. Expect a few surprise.

---
TIME CAPSULE CINEMA
McCabe & Mrs. Miller (1971)
A Ballad about Capitalism
121 minutes
Widescreen Anamorphic 2.35:1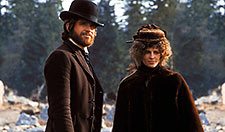 Directed by Robert Altman. Screenplay by Robert Altman and Brian McKay. Based on the novel "McCabe" by Edmund Naughton.
Cast: Warren Beatty, Julie Christie, Rene Auberjonois, William Devane, John Schuck, Bert Remsen, Shelley Duvall, Keith Carradine, Michael Murphy

In Robert Altman's stunning opium-dream-of-a-movie, Warren Beatty plays John McCabe, an entrepreneurial drifter and gambler, who stumbles upon an Old West mining camp in the Pacific Northwest and establishes a saloon and brothel. Julie Christie plays a Cockney madam who blusters her way into McCabe's life, and runs the whorehouse for him, making it a successful enterprise.

---
The Best Airport Perk You're Not Using
Courtesy Christine Sarkis, SmarterTravel
It's cheap and it saves time. Why aren't more people taking advantage of this perk?

---
Ten Ways to Get a Better Airline Seat
1. Join a frequent flier program
2. Buy your tickets early
3. Consider purchasing a better seat
4. Select your seat when you book
5. Confirm your seat at check-in
6. Get to the airport early
7. When in doubt, ask
8. Be specific
9. Keep the agent informed if you have a medical condition
10. Kindness counts
---
Famous Quotations About the Economy
True individual freedom cannot exist without economic security and independence. People who are hungry and out of a job are the stuff of which dictatorships are made.
— FDR
Never spend your money before you have earned it.
— Thomas Jefferson
If all the economists were laid end to end, they would not reach a conclusion.
— George Bernard Shaw
A banker is a fellow who lends you his umbrella when the sun is shining, but wants it back the minute it begins to rain.
— Mark Twain
But while they prate of economic laws, men and women are starving. We must lay hold of the fact that economic laws are not made by nature. They are made by human beings.
— FDR
Any society that would give up a little liberty to gain a little security will deserve neither and lose both.
— Benjamin Franklin
I find that because of modern technological evolution and our global economy, and as a result of the great increase in population, our world has greatly changed: it has become much smaller. However, our perceptions have not evolved at the same pace; we continue to cling to old national demarcations and the old feelings of 'us' and 'them'.
— The 14th Dalai Lama
---
The 10 Airlines Most (and Least) Likely to Bump You
Courtesy Tim Winship, SmarterTravel

---
Beatle Beat Trivia
Give Peace a Chance was recorded on June 1, 1969 in Room 1742 at the Queen Elizabeth Hotel in Montreal, Canada. Written by John Lennon and originally credited to Lennon/McCartney, the recording session was attended by dozens of celebrities.
QUESTION: Name the ones who were NOT there:
a. Petula Clark
b. Bobby Darin
c. Donovan
d. Timothy Leary,
e. Tommy Smothers
f. Ringo Starr
g. Maharishi Mahesh Yogi
The answers are revealed at the end of the column.
---
Gold Locket Recovered from Titanic Wreckage on Display
It's been exactly 105 years since the fateful events that led to the sinking of the Titanic. The public just got its first look at a gold locket owned by first class passenger Virginia Clark. Alex Wagner reports.

---
Celebrity Cruises Reveals Celebrity Edge
The team at Celebrity Cruises recently arrived in Los Angeles, showcasing a first look at the transformational Celebrity Edge, whose dramatically expanded staterooms, ship-climbing Magic Carpet platform and stunning suites set a new standard for modern luxury travel.
---
Free Plane Tickets, Anyone? JetBlue Is Giving Away 1,000 of Them!

---
Come and Experience the Swiss Flow!
Sparkling lakes, cascading streams, sinuous rivers, spectacular waterfalls, refreshing fountains – wherever you go in Switzerland, to the mountains or the cities, you will encounter water, the essence of life.

---
Agent Writes that Americans Justifiably Hate Their Airlines
In an opinion piece for the Huffington Post, travel agent Blake Fleetwood of Cook Travel in New York suggests that the recent United Airlines incident – in which a passenger was dragged off the plane for refusing to be bumped – is the manifestation of an airline industry problem – that passengers are treated like cargo.
---
Cuba Abierta
Courtesy Tom Stieghorst, Travel Weekly
When President Obama began chipping away at the decades-old Cuba embargo, the biggest industry winner was the cruise sector. But even as 172,000 passengers plan to set sail for the island this year, new realities are dulling the excitement.

---
10 European Airlines Rated on Value: Buy Low, Fly High
1. Norwegian Air
2. Wow Air
3. EasyJet
4. Ryanair
5. Wizz Air
6. FlyBe
7. airBaltic
8. airberlin
9. Vueling
10. Pegasus Airlines
---
Made Here, Buy Here: What You Can't Leave Paris Without
How do you narrow down the universe of beautiful and delicious things to buy in Paris? Start with this list.

---
Is Capital One's Venture Rewards the Best Travel Card on the Market?
See if you agree.

---
Exploring Canada
Planning a trip to such a vast and diverse country can present you with a bewildering array of choices. Frommers scoured all of Canada in search of the best places and experiences, and here we share our very personal and opinionated choices.

---
Walkable Cities in America
Can you get there on foot? Walk Score, a Redfin product, measures the walkability of addresses throughout the United States. (Type in any address to see its walkability score).

---
Wanderu – Amazing Deals for Last Minute Travel
Wanderu is an amazing new app to find and book bus & train travel across North America & Europe. You can book the best deals on the go with the official Wanderu app, featured as "Best New App" by the iTunes App Store & Google Play.

---
The TSA Has Been Spying on You (And Worse)
Courtesy SmartTravel
An unsettling report from the ACLU details patterns of dubious tactics from the TSA. The report is based on the TSA's own materials, obtained via a Freedom of Information Act request, which "show the evolution of the behavior detection program and make clear the extent to which it is a program of surveillance of unsuspecting travelers based on unreliable indicators."

---
The Best Cities in the World
Condé Nast Traveler readers cast more than 100,000 votes for their favorite cities in the world.

---
Gas-Saving Road Trip Tips
Courtesy Travel and Leisure
Sure, average gas prices are already $3.97, according to AAA's Daily Fuel Gauge Report, and climbing toward the highest recorded average of $4.11 that crippled travel back in 2008. But that doesn't mean you have to give up your summer road trip.

---
Random Acts of Canine Kindness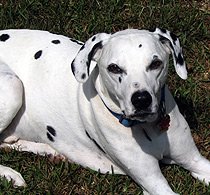 Cedric the Dog takes a well-earned break after organizing a protest at a Kansas puppy mill.
---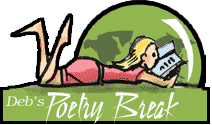 Song of the Open Road
By Walt Whitman
1
Afoot and light-hearted I take to the open road,
Healthy, free, the world before me,
The long brown path before me leading wherever I choose.
Henceforth I ask not good-fortune, I myself am good-fortune,
Henceforth I whimper no more, postpone no more, need nothing,
Done with indoor complaints, libraries, querulous criticisms,
Strong and content I travel the open road.
The earth, that is sufficient,
I do not want the constellations any nearer,
I know they are very well where they are,
I know they suffice for those who belong to them.
(Still here I carry my old delicious burdens,
I carry them, men and women, I carry them with me wherever I go,
I swear it is impossible for me to get rid of them,
I am fill'd with them, and I will fill them in return.)

Send Deb your favorite travel poems.

---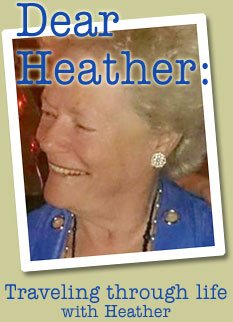 We Are All Terminal – We Just Don't Know Our Expiration Date
Addressing the elephant in the room about your own death is something most couples avoid doing together and it is a big mistake.

---
SnapTravel's On-Demand Hotel Deals
Get 30-50% off hotels with exclusive pricing over SMS or FB Messenger.

---
10 Strange Laws from Around the World
Courtesy SmarterTraveler
From a stiletto ban in Greece to the pinball crackdown in South Carolina – give travel a unique flavor.

---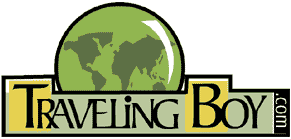 Being on the ground in over 180 countries means you get the full story.
---
Top 25 Most Interesting Webcams
Selected from hundreds of nominees by a panel of EarthCam producers, EarthCam announces the most unique and compelling webcams of the year.

---
Last-Minute Airfare Deals
Find the latest last-minute Web fares for flights departing from within the United States and Canada.

---
Worldwide Vacation Rankings
U.S. News Travel's Best Vacations rankings identify the top destinations by region and vacation type.

---
Operation Homefront
A national nonprofit, Operation Homefront leads more than 4,500 volunteers with nationwide presence who provide emergency and other financial assistance to the families of service members and wounded warriors.

---
Together in Spirit – The Best Friends Animal Society
At the core of Best Friends Animal Society's work is the dream that one day animals will no longer be killed in America's shelters.

---
The Best Place to Find Cheap Flights

---
7 Frequent-Flyer Tricks Worth Learning
Master the art of earning miles, attaining elite status, and working the system to earn free flights and other perks.

---
Beatle Beat Trivia Answers
B. Bobby Darin
C. Donovan
F. Ringo Starr
G. Maharishi Mahesh Yogi