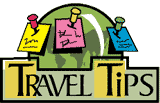 Traveling Boy Charities, Travel News, Trivia, Quotations, Videos, Poetry, Deals & Steals
Happy Late Winter from the staff at TravelingBoy
We have designated Late Winter as the season to give. Here are some of our favorite charities.
---
Show 'Em the Love, Get 'Em Home
Valentine's Day may be behind us, but there's still time to play matchmaker to loyal dogs and cats simply hoping to find true love. Please share their stories on social media – or even bring one home to your place.

---
Wanderu – Amazing Deals for Last Minute Travel
Wanderu is an amazing new app to find and book bus & train travel across North America & Europe. You can book the best deals on the go with the official Wanderu app, featured as "Best New App" by the iTunes App Store & Google Play.

---
The TSA Has Been Spying on You (And Worse)
Courtesy SmartTravel
An unsettling report from the ACLU details patterns of dubious tactics from the TSA. The report is based on the TSA's own materials, obtained via a Freedom of Information Act request, which "show the evolution of the behavior detection program and make clear the extent to which it is a program of surveillance of unsuspecting travelers based on unreliable indicators."

---
CNN's Best Cruise Ships of 2017

---
The Best Cities in the World
Condé Nast Traveler readers cast more than 100,000 votes for their favorite cities in the world.

---
Gas-Saving Road Trip Tips
Courtesy Travel and Leisure
Sure, average gas prices are already $3.97, according to AAA's Daily Fuel Gauge Report, and climbing toward the highest recorded average of $4.11 that crippled travel back in 2008. But that doesn't mean you have to give up your summer road trip.

---
The Eiffel Tower Is Getting a New Look
Officials in France have announced that the country's most famous site will get a bulletproof glass wall around it as a safety measure.
---
Anti-Muslim Hate Groups Has Nearly Tripled Since 2015, According to Southern Poverty Law Center

---
How to Survive a Road Trip
Courtesy National Geographic
Planning for a road trip can be overwhelming. It's hard to anticipate what you'll need along the way – and what will slow you down. But if I had to boil down what's in my car to the top 10 essentials, here's what would make the cut.

---
Your Cruise Offerings for February from Joni Notagiacomo ACC – CruiseOne

---
Eulogy for Chantal Akerman
1950 - 2015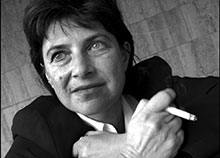 A video essay by Scout Tafoya.

---
Keukenhof 2017 – For a Late Valentine's Day Vacation
Will you be visiting Holland in spring? Then be sure to visit Keukenhof, where you will experience the gorgeous views of blooming Dutch tulips and other flowers for which Holland is known for around the world.

---
Vogue's Top Travel Picks for 2017

---
Condé Nast Traveler's 10 Last-Minute Getaways
From quick island escapes to a romantic night in wine country, here are some of the best last-minute getaways in the U.S. & the Caribbean.

---
A Book Review: D-Day Through German Eyes
By John Clayton
As a longtime travel journalist, and someone who was born in London back in the days when Great Britain was fighting for her life and because I've always been, well, "mesmerized" by various aspects of the Nazi "military machine," I found this unique, intriguing, fascinating book totally awesome.

---
The Budweiser Ad That Has People Talking

---
Random Acts of Canine Kindness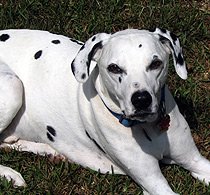 Cedric the Dog takes a well-earned break after organizing a protest at an Utah puppy mill.
---
Pure Norway – See It and Believe It

---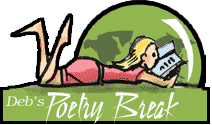 Something
By George Harrison
Something in the way she moves
Attracts me like no other lover
Something in the way she woos me
I don't want to leave her now
You know I believe and how
Somewhere in her smile she knows
That I don't need no other lover
Something in her style that shows me
I don't want to leave her now
You know I believe and how
You're asking me will my love grow
I don't know, I don't know
You stick around and it may show
I don't know, I don't know
Something in the way she knows
And all I have to do is think of her
Something in the things she shows me
I don't want to leave her now
You know I believe and how
---
George Harrison
1943 – 2001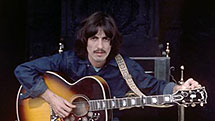 "The biggest break in my career was getting into the Beatles in 1962. The second biggest break since then is getting out of them."
Known as the quiet Beatle, he cut an indelible impression with musical virtuosity, lyrical guitar playing, and his beautiful introspective songs.

Send Deb your favorite travel poems.

---
10 Ways to Get Mugged on a Vacation
Courtesy SmarterTravel

---
The World's Best Places to Retire in 2017
For just over a quarter of a century, International Living has ranked, rated, and named the best retirement destinations in the world. Each year we've refined and improved the process, bringing new categories and considerations into play, gathering new data, and asking more and better questions of a greater number of expats.

---
The 5 Rules of Reclining Your Airplane Seat
Courtesy SmarterTravel
Rule #1: (The Golden Rule) Look Back
You have the right to recline. But why wouldn't you give the courteous half glance backward to let your rear neighbor know that you're about to encroach on what little space they already have?

---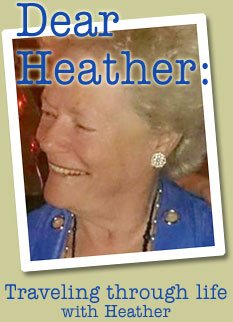 We Are All Terminal – We Just Don't Know Our Expiration Date
Addressing the elephant in the room about your own death is something most couples avoid doing together and it is a big mistake.

---
8 Best Airlines for Free Stopovers
Courtesy SmarterTravel
The secret to getting two vacations for nearly the price of one? Free stopovers. A lot of major airlines offer free or low-cost stops in hub cities to flyers continuing on to other end-point destinations.

---
10 Best Winter Spa Retreats
Courtesy Fodors

---
SnapTravel's On-Demand Hotel Deals
Get 30-50% off hotels with exclusive pricing over SMS or FB Messenger.

---
Montréal in Two-Minutes

---
10 Fashion Faux Pas for Travelers
Courtesy SmarterTravel
Just because you're living out of a suitcase doesn't mean you can't be fashionably (and appropriately) dressed for every occasion.

---
5 Reasons to (Re)Visit Berlin in 2017
New concert halls, museum opening, urban garden show and ease of travel with new nonstop flights are just some more reasons put Berlin on your 2017 travel list.

---
10 Walking Shoes You Won't Be Ashamed to Wear in Public
Courtesy SmarterTravel

---
Women Helping Women: A Trip to Zambia With Gloria Steinem
Courtesy CN Traveler
"Initially we were focused on what they didn't have here. But we came to discover what they did have." "Swaahaa..." Jennifer Sundeen, a preternaturally youthful 47-year-old with Stevie Nicks–wild blond hair and a serpentine arm cuff, calls out to a group of 50 local high school girls who sit behind desks at the rural Chitende Secondary School in the Lower Zambezi.

---
10 Strange Laws from Around the World
Courtesy SmarterTraveler
From a stiletto ban in Greece to the pinball crackdown in South Carolina – give travel a unique flavor.

---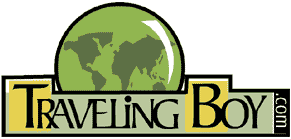 Being on the ground in over 180 countries means you get the full story.
---
Grüezi. Bonjour. Buongiorno. Allegra.
In winter, everyone is #INLOVEWITH SWITZERLAND as you can do all you want – but don't have to. You'll find both action and relaxation on superb pistes, in boutique cities and at gorgeous accommodation.

---
Top 25 Most Interesting Webcams
Selected from hundreds of nominees by a panel of EarthCam producers, EarthCam announces the most unique and compelling webcams of the year.

---
Welcome to TAW Travel Jobs, Your Source for Finding the Top Jobs in the Travel Industry

---
Last-Minute Airfare Deals
Find the latest last-minute Web fares for flights departing from within the United States and Canada.

---
Worldwide Vacation Rankings
U.S. News Travel's Best Vacations rankings identify the top destinations by region and vacation type.

---
Operation Homefront
A national nonprofit, Operation Homefront leads more than 4,500 volunteers with nationwide presence who provide emergency and other financial assistance to the families of service members and wounded warriors.

---
Together in Spirit – The Best Friends Animal Society
At the core of Best Friends Animal Society'swork is the dream that one day animals will no longer be killed in America's shelters.

---
The Best Place to Find Cheap Flights

---
7 Frequent-Flyer Tricks Worth Learning
Master the art of earning miles, attaining elite status, and working the system to earn free flights and other perks.