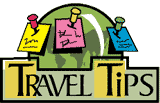 Traveling Boy Charities, Travel News, Trivia, Quotations, Videos, Poetry, Deals & Steals


HAPPY SUMMER from the staff at TravelingBoy
We have designated 2015 as the year to give. Here are some of our favorite charities. CLICK HERE.
---
Downton Abbey Christmas Ball and 4 nights in London
6 days from $2499 per person, double occupancy*
Calling all Downton Fans! Did you miss Friendly Planet's Downton Abbey Christmas Ball last year? Here's another chance, and this year, it's better than ever!
---
In Nelson Mandela's Footsteps
Madiba believed that every person has the ability to change the world for the better, no matter how big or small their contribution. In his twilight years, he encouraged all of us to carry his life's work forward when he famously said: "It is in your hands now…"
---
Lems Mariner Packable Shoe
Unisex boat shoes that can roll up in to a compact ball for easy packing.
---
29+ O/W Airfare Sale on Frontier
Frontier is celebrating its 21 years in the airline industry with a limited-time promotion discounting fall travel. Flights start at $29 each way and are valid for nonstop travel on select dates through October.
---
10 Most Fattening Foods in the World
Courtesy Caroline Morse, Smarter Travel Staff
---
Alamo, CA Sisters Receive Everyday Young Hero Award For Exemplary Community Service
Teenage sisters' volunteer/travel experience in a Democratic Republic of Congo orphanage inspires them to raise funds in America for those living in extreme poverty.
---
The Seduction of Mary Wells
Historical fiction by Steve Bergsman now available.
---
UNESCO has just added the Necropolis of Beth She'arim in Western Galilee to its list of World Heritage sites. Consisting of a series of catacombs, the necropolis dates back to the 2nd century, when it was created as the primary Jewish burial place outside Jerusalem following the second Jewish revolt against Roman rule. The site marks the tenth UNESCO World Heritage site in Israel.


---
Welcome to the Pacific Region's Most Dynamic Culinary Hub
Oahu's epicurean landscape reflects multiculturalism with beloved dishes rooted in foods of 19th century immigrant workers. Today, innovative chefs prepare extraordinary cuisine, combining traditional and modern influences. Oahu also hosts the Hawaii Food & Wine Festival, Hawaii's premier epicurean event. Learn more – and become a Hawaii Destination Specialist.
---
How to Travel to Cuba Legally from the U.S.
Courtesy Anne Banas, SmarterTravel Staff
As we all know, legal travel to Cuba is now possible. However, you'll face its complexities before you ever land in Havana. And while the rules continue to evolve as president Obama eases restrictions, here's the latest on what you need to know for planning a trip (at least for the moment).
---
JetBlue Schools Flyers on Boarding Etiquette
Courtesy Tim Winship
---
Save $150 Per Person1 On a Christmas River Cruise
11 nights from $3,0592 category E stateroom | Get into the holiday spirit visiting Christmas Markets along the Rhine.
---
ALASKA Off The Beaten Path Wilderness!
This fantastic itinerary by Tyee Travel is flavored with some of the favorite activities Alaska has to offer. Enjoy the best in accommodations, bear, wildlife & glacier viewing, jetboating and a journey on the Alaska Railroad.
---
Grand Circle Cruise Line is Ranked Among Top 5 River Cruise Lines in Travel + Leisure's 2015 World's Best Awards Readers' Survey
Michael Dowd, CEO, Grand Circle Cruise Line, announced that Travel + Leisure readers have rated the fleet as one of the top 5 "World's Best River Cruise Lines" (#4) in the magazine's 2015 World's Best Awards survey today. This is the eighth year that Grand Circle Cruise Line has made the prestigious listing and the fourth year in a row that it has achieved the Top 5 ranking.
---
Watch the Video Cruising Copenhagen
Here you can see a tiny bit of all that Copenhagen has to offer with your own eyes.
---
The Power of Nature with Fjord Tours
Let Fjord Tours show you Norway's magical fjords, mountains, waterfalls, ideal for activities like kayaking, hiking, glacier walking, bicycling and much more.
---
Book Cheap Flights to California
Starting at $121.20* R/t
---
Savor Some of Friendly Planet's Popular Tours and Save Up to $300
Indulge in a taste of some of the world's most exotic destinations without breaking the bank. Explore ancient ruins in Turkey, experience the fascinating culture of Thailand, or spot the "Big 5" on safari in South Africa. These tours all include round-trip airfare, transfers & ground transportation, breakfast daily, guided touring with professional English-speaking guides, all entrance fees, and more. But don't wait long – these packages sell out quickly!
---
How to Help Victims of the Nepal Earthquake


---
10 Secrets to Ultra-Cheap Travel
Courtesy Josh Roberts, SmarterTravel Staff
Use these proven tips to see the world on the cheap without skimping where it really counts.
---
These Packing Cubes Are the Ultimate Space Saver
A three-piece set that organizes every last bit of space in your suitcase.
---
Seven Unique Cuba Tours
Courtesy Christine Sarkis, SmarterTravel Staff
---
Last-Minute Airfare Deals
Find the latest last-minute Web fares for flights departing from within the United States and Canada.
---
The Best Place to Find Cheap Flights
Compare prices on 400+ airlines and travel sites, including Expedia, Orbitz, Travelocity, Priceline and more and find the best bargain..
---
Random Acts of Canine Kindness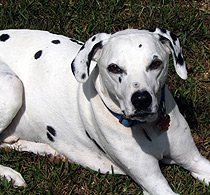 Cedric the Dog takes a well-earned break after organizing a protest at an Alabama puppy mill.
Together in Spirit – The Best Friends Animal Society
At the core of Best Friends' work is the dream that one day animals will no longer be killed in America's shelters.

---
Essential Items You Must Pack in Carry-On Luggage
Prescription Medications
Documentation of Travel Plans
Cash & Currency Equivalents
Electronics & Other Valuables
---
The three worst airports for arrivals, with delays exceeding 20 minutes, are Newark, LaGuardia, and O'Hare; JFK is close at 19 minutes.


---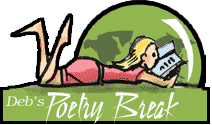 Let Me Travel
One More Mile
By Anoop Kumar
Traveling on this grassless road
I am feeling alone
Although I have travel on this before
but today there is something different
So let me Travel one more Mile
May be because I have no one to travel with
searching for the face that matches
with the copy in my heart
Standing in folk but feeling alone
So let me Travel one more Mile
Many kissers around me
but Kissed by none
And look…… I found someone and I smiled
But I lost her like sand from my fist
So let me Travel one more Mile
Talkers talking around me
with costly and shoddy voice
Enjoying companies without any attention on me
but still searching the face smiling for me
So let me Travel one more Mile
Spoting that twisted stone under the tree
I recognised I end where I start
but again after thinking something
I traveled again in search of someone in my life
So let me Travel one more Mile.
---
Airbus: Worst Airplane Seat Ever
Airbus filed a patent for what will be the least comfortable airplane seat in the sky. The new design features saddle-like seats that can fold up when not in use. Gone are cushions, padded armrests, tray tables and personal space: The new seating plan, of course, would allow airlines to cram more passengers into the limited space of the cabin.


---
Airlines with the Most Extra Fees
Courtesy SmarterTravel
The airlines call them ancillary revenues. Travelers call it nickel-and-diming. By whatever name, the dizzying array of fees that airlines now impose for everything from checked bags to carry-on bags to seat selection to ticket reissues is big business.
---
Airlines Are Making Big Bucks!
Several major airlines are reporting big profits.
---
5 Things Travel Has Taught Me
The staff at Twenty-Something Travel write about 5 things they've learned from travel.
---
Operation Homefront
A national nonprofit, Operation Homefront leads more than 4,500 volunteers with nationwide presence who provide emergency and other financial assistance to the families of service members and wounded warriors.
---
7 Frequent-Flyer Tricks Worth Learning
Master the art of earning miles, attaining elite status, and working the system to earn free flights and other perks. Learn from expert travelers who know how to maximize their elite status.