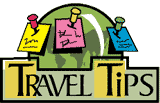 Traveling Boy Charities, Travel News, Trivia, Quotations, Videos, Poetry, Deals & Steals
---
Happy MAY from the staff at TravelingBoy
We have designated May as the month to think of those who suffer from great misfortune. Here are some of our favorite charities.
---
Tipping Etiquette Around the Globe
As North Americans, tipping is a reality, and we are sensitive that the wait staff receives their due. We generally like to tip at the amount of 15% to 20%. After all, the wait staff in North America depends on it.
But if you are confused about tipping in other destinations, we determined what's best to tip outside of North America.
Africa: 10% to 15%
Australia/New Zealand: None (the wait staff is well compensated in their hourly salary
Caribbean & Central America: 10%
China: None. (Tipping is against the law)
England: 10%
Germany: 10%
Ireland: 12%
Italy: None (except for great service, where you round out bill)
Japan: None. (tipping is considered rude, but you always offer your chef a beer)
Middle East: 15%
South America: 15%
---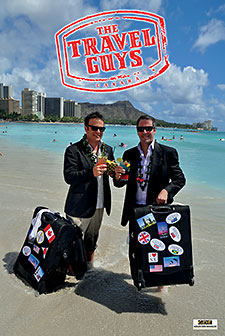 Hands down, this Canadian gem is our pick for the most hilarious travel show on the cybersphere.
The Travel Guys take on Liverpool.

---
Why Flights to Italy and Spain Are Historically Cheap This Summer
Courtesy Thrillest
You see the eye-popping prices in headlines all over social media. "Spring flights to Spain are $340." "Flights to Italy are on sale for $400."

---
Suitcase GPS? Scented Bags? Collapsible Sunglasses? The Latest Travel Gadgets
Courtesy Washington Post
Courtesy At the International Travel Goods Show, held this month in Las Vegas, we saw the future of travel. We will always know the whereabouts of our checked luggage. We will sleep as comfortably on planes as kittens in a basket. And we will never again experience the horror of watching our gadgets power down with no outlets in sight.

---
What to Do If Your Phone Is Lost or Stolen While Traveling
Courtesy Ashley Rossi, SmarterTravel
According to technology solutions company, Asurion, 19 million phones are lost or stolen each year, and traveling puts you at higher risk for theft. Don't wait until it's too late – know what to do if your phone is lost or stolen on a trip so you can recover faster, protect your identity, and not lose all those great vacation photos.

---
BEATLE BEAT TRIVIA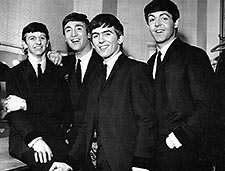 Name the lad who was the lead singer on the following songs:
A. Taste of Honey
B. Do You Want to Know a Secret
C. Yellow Submarine
D. Help
The answers are revealed at the end of the column.
---
8 Ways to Live Hygge While Traveling
Even if you don't know the word, you know hygge when you feel it
Courtesy Ashley Rossi, SmarterTravel
After all it's a feeling of comfort and coziness, like a good conversation by the fire, a cup of steaming coffee in a warm cafe on a cold day, or a blissful moment of contentedness that holds you like a hug. And while travel is typically the opposite of hygge, there are plenty of ways you can bring the concept to your travels. Whether it's the destination you pick or a hotel's design, here are eight ways you can be a hygge-happy traveler. While you're at it, check out T-Boy's A 24 Hour Quest for Hygge.

---
7 Signs You're an 'Ugly American' Tourist (Video)
Bad news, America. The rest of the world thinks we're terrible travelers
Courtesy SmarterTravel

It's so bad, in fact, that the term "Ugly American" has become shorthand for any tourist that sticks out or misbehaves abroad.

---
JetBlue Leads in Legroom for Coach Flyers
JetBlue leads the industry when it comes to legroom for passengers in coach, writes Avi Salzman. The airline has also committed to a policy of not overbooking flights.

---
American Tourism Down
New Campaign Tries to Sell the U.S. to Foreigners
Courtesy: Lisa Hoehn, The Active Times
America has an abundance of foreign tourists (as anyone who has ever walked through Times Square can tell you), but apparently not as many as we used to – and it's costing us cash.
While 62 million international travelers graced us with their presence last year (spending $153 billion, at that), from 2000 to 2010, the U.S. share of global travel spending dropped from 17.2 percent to 11.6 percent, according to U.S. Secretary of the Interior Ken Salazar in a recent opinion piece for the San Diego Union-Tribune.

---
The Best Airport Perk You're Not Using
Courtesy Christine Sarkis, SmarterTravel
It's cheap and it saves time. Why aren't more people taking advantage of this perk?

---
Ten Ways to Get a Better Airline Seat
1. Join a frequent flier program
2. Buy your tickets early
3. Consider purchasing a better seat
4. Select your seat when you book
5. Confirm your seat at check-in
6. Get to the airport early
7. When in doubt, ask
8. Be specific
9. Keep the agent informed if you have a medical condition
10. Kindness counts
---
The 10 Airlines Most (and Least) Likely to Bump You
Courtesy Tim Winship, SmarterTravel

---
Everyone is a watchdog or whistleblower these days thanks to pervasive social media and deep searches on the internet. Companies can no longer hide their worst traits and habits – and this is a good thing. The more ethical big businesses are, the better off the world will be. At least that's the theory. Whether it's true or not is for time to judge.
---
10 European Airlines Rated on Value: Buy Low, Fly High
1. Norwegian Air
2. Wow Air
3. EasyJet
4. Ryanair
5. Wizz Air
6. FlyBe
7. airBaltic
8. airberlin
9. Vueling
10. Pegasus Airlines
---
The TSA Has Been Spying on You (And Worse)
Courtesy SmartTravel
An unsettling report from the ACLU details patterns of dubious tactics from the TSA. The report is based on the TSA's own materials, obtained via a Freedom of Information Act request.

---
The Best Cities in the World
Condé Nast Traveler readers cast more than 100,000 votes for their favorite cities in the world.

---
Random Acts of Canine Kindness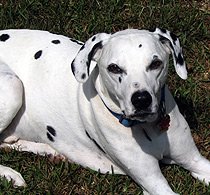 Cedric the Dog takes a well-earned break after organizing a protest at an Alabama puppy mill.
---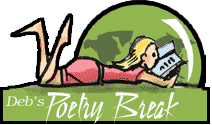 At Tower Peak
By Gary Snyder, 1992
Every tan rolling meadow will turn into housing
Freeways are clogged all day
Academies packed with scholars writing papers
City people lean and dark
This land most real
As its western-tending golden slopes
And bird-entangled central valley swamps
Sea-lion, urchin coasts
Southerly salmon-probes
Into the aromatic almost-Mexican hills
Along a range of granite peaks
The names forgotten,
An eastward running river that ends out in desert
The chipping ground-squirrels in the tumbled blocks
The gloss of glacier ghost on slab
Where we wake refreshed from ten hours sleep
After a long day's walking
Packing burdens to the snow
Wake to the same old world of no names,
No things, new as ever, rock and water,
Cool dawn birdcalls, high jet contrails.
A day or two or million, breathing
A few steps back from what goes down
In the current realm.
A kind of ice age, spreading, filling valleys
Shaving soils, paving fields, you can walk in it
Live in it, drive through it then
It melts away
For whatever sprouts
After the age of
Frozen hearts. Flesh-carved rock
And gusts on the summit,
Smoke from forest fires is white,
The haze above the distant valley like a dusk.
It's just one world, this spine of rock and streams
And snow, and the wash of gravels, silts
Sands, bunchgrasses, saltbrush, bee-fields, twenty million human people, downstream, here below.
Send Deb your favorite travel poems.

---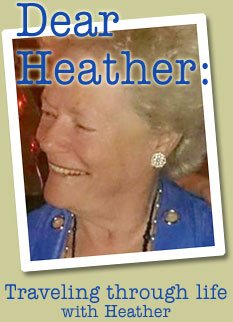 We Are All Terminal – We Just Don't Know Our Expiration Date
Addressing the elephant in the room about your own death is something most couples avoid doing together and it is a big mistake.

---
10 Strange Laws from Around the World
Courtesy SmarterTraveler
From a stiletto ban in Greece to the pinball crackdown in South Carolina – give travel a unique flavor.

---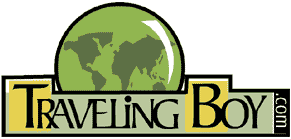 Being on the ground in over 180 countries means you get the full story.
---
Top 25 Most Interesting Webcams
Selected from hundreds of nominees by a panel of EarthCam producers, EarthCam announces the most unique and compelling webcams of the year.

---
Worldwide Vacation Rankings
U.S. News Travel's Best Vacations rankings identify the top destinations by region and vacation type.

---
Operation Homefront
A national nonprofit, Operation Homefront leads more than 4,500 volunteers with nationwide presence who provide emergency and other financial assistance to the families of service members and wounded warriors.

---
Together in Spirit – The Best Friends Animal Society
At the core of Best Friends Animal Society's work is the dream that one day animals will no longer be killed in America's shelters.

---
The Best Place to Find Cheap Flights

---
7 Frequent-Flyer Tricks Worth Learning
Master the art of earning miles, attaining elite status, and working the system to earn free flights and other perks.

---
Beatle Beat Trivia Answers
A. Taste of Honey – Paul
B. Do You Want to Know a Secret – George
C. Yellow Submarine – Ringo
D. Help! – John