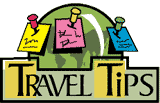 Traveling Boy Charities, Travel News, Trivia, Quotations, Videos, Poetry, Deals & Steals


---
Traveling Boy Charities
'Tis the Season to Give. The following are some of our favorite charities.
---
Nelson Rolihlahla Mandela, 1918-2013


---
Discover Croatia with Friendly Planet
10 days from $2599* Prices include savings up to $300 for bookings by Jan. 21, 2014!
Zagreb, Opatija, Plitvice Lakes, Split and Dubrovnik.
Includes: Flights from New York & other cities, 4½ star hotels, 16 meals, guided touring.
---
Operation Homefront
A national nonprofit, Operation Homefront leads more than 4,500 volunteers with nationwide presence who provide emergency and other financial assistance to the families of service members and wounded warriors. Operation Homefront has met more than 750,000 needs of military families since its inception in 2002. Nationally, 95 percent of total donations to Operation Homefront go directly to programs that provide support to our military families.
---
ScanTours Deals
NEWS FLASH: NORTHERN LIGHTS IN NORTHERN EUROPE 2013/2014 !! Researchers have discovered that Auroral activity is cyclic, peaking roughly every 11 years. The next peak period is 2013/2014! ScanTours offers many tours and independent packages to Iceland, Norway, Sweden and Finland! Scantours offers the largest variety of travel options to Scandinavia and Northern Europe and small ship cruises worldwide, catering to everyone from the budget minded to those who want the finest in luxury and convenience.
---
Global Exchange Reality Tours is offering a rare trip to North Korea, entitled: Beyond the Bamboo Curtain.
The Citizens Diplomacy Reality Tour to North Korea will give participants the distinct opportunity to see inside this tightly guarded nation and gain first-hand perspective the effects of both U.S. and North Korean policies. Participants will have a chance to put a human face on this ongoing political dispute and help facilitate understanding and respect between people of different nations.
Dates: April 11, 2014 – April 22, 2014
---
Cruise Deals from CruiseOne
---
Alaska Yacht Charter & Cruises
Discerning travelers from the world over have made Alaska Sea Adventures the Inside Passage adventure cruise of choice for over thirty years. Check-out Alaska Yacht Charter & Cruises' value packages for 2014.
---
Spanish 'Ghost Airport' Goes on the Market
A symbol of Spain's wasteful spending, the barely used Ciudad Real's Central airport, about 150 miles south of Madrid, has gone on sale for a minimum price of 100 million euros.
Opened in 2008, the Spanish airportt cost approximarely 1.1 billion euros ($1.5 billion) to build. The airport's operator went bankrupt last year after it failed to draw enough traffic, becoming known as one of the country's "ghost airports." Its construction was heavily funded by the Caja Castilla La Mancha savings bank — the first of Spain's troubled savings banks to be bailed out, in 2010. Spanish news agency Europa Press said the company's receiver is accepting offers until Dec. 27.


---
Hot Deals to Latin America from TARATOURS.COM™
Includes deals to Panama, Costa Rica and Belize.
---
Video: Fog Fills Grand Canyon
A rare temperature inversion occurs in the Grand Canyon once or twice a year. Unusually cool air at the bottom meets warm air at the top and creates fog. The events recorded here were particularly unusual with clear skies and the whole canyon filled with fog to the brim.
---
Alaska Air Announces Brand-New Service out of Los Angeles and San Diego, Non-Stop to Salt Lake City, Utah
This hot new route is destined to become a winter and year-round favorite. Don't miss the rugged, outdoor wonderland of the Great Salt Lake and the Salt Lake Valley – beginning next June – with introductory low fares of $89* one way. In fact, you can double your fun with Double Elite-Qualifying Miles while you're at it.
---
Lana'i Named to Lonely Planet's "Top U.S. Destinations" List
Island recognized for "...luxury and down-home travel experiences"
The only Hawaiian Island named a "Top U.S. Destination" by Lonely Planet, the tiny Island of Lana'i proudly ranks 10th on the coveted list. "Our island is truly worlds away from the crowds and hustle of everyday life," said Charity Texeira, manager, Lana'i Visitors Bureau. "We are honored to receive this designation, which truly belongs to our industry partners and nearly 3,000 residents who share their special brand of hometown ho'okipa (warm welcome) with each and every guest."
---
Salzburg and Vienna!
Herzerl Tours Offer Special Christmas Packages
A beloved Austrian tradition that takes place at the time of Advent, the four weeks preceding Christmas, is the "Christkindlmarkt" or Christmas Market, going back several hundred years. On this tour participants will be visiting Christmas Markets in Baroque Salzburg and in Imperial city of Vienna.
---
16th Annual Los Angeles Times Travel Show, running Friday - Sunday, Jan. 17-19
---
Winter Yacht Charter Destinations from the Tried and True to the Wildly Exotic from Interpac Yachts!
The U.S. & British Virgin Islands have been the premier yachting play ground for decades! Protected waters, white sand beaches, gentle trade winds and the best charter value of any winter destination entice INTERPAC clients year after year!
---
Missed Connection and Delayed Baggage: What Are My Rights?
You are entitled to a full refund of what you paid for. If the airline offers miles instead of cash, don't be afraid to ask for a lot. This applies to any extra service on any airline for which you pay but an airline refuses or fails to deliver. You are also due reimbursement for necessary expenses you incurred as a result of your delayed baggage. This is a contractual and a legal requirement in both the U.S. and Europe.


---
Print Your Bag Tags Before You Get to the Airport
With most airlines, flyers can check-in and print boarding passes before they get to the airport. The Spanish airline, Iberia, jump started a new program called MyBagTag, which allows flyers to print luggage tags at home and affix them to their own bags. Now, even those traveling with checked bags can skip the airport check-in queue, saving approximated 10 or 20 minutes of time spent waiting in line.


---
12 Best Budget Airlines
Who says traveling the world has to be expensive? We've scoured the globe to find the most affordable airlines, whether you're looking for a quick weekend getaway or a longer, more exotic adventure on the other side of the world.
---
T-Boy Travel Tips
Here are some tips from our Traveling Boy bloggers and readers.
---
Together in Spirit – The Best Friends Animal Society
At the core of Best Friends' work is the dream that one day animals will no longer be killed in America's shelters.
---
Share and Track Flights on the Web with Latest FlightTrack and FlightTrack Pro Update
Travelers now able to share their flight path on the web with both users and non-users of the app. Mobiata, developers of some of the most beautifully designed and best-selling travel apps on the market, released an important update to both FlightTrack and FlightTrack Pro today, offering a brand-new sharing feature.
---
Find the Best Deals in Popular Destinations from My Booking.com!
We've gathered the best deals in our most popular destinations. Get better destination and deal recommendations – Sign up for My Booking.com!
---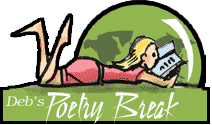 A Winter Night
by Robert Burns
When biting Boreas, fell and doure,
Sharp shivers thro' the leafless bow'r;
When Phoebus gies a short-liv'd glow'r,
Far south the lift,
Dim-dark'ning thro' the flaky show'r,
Or whirling drift:
Ae night the storm the steeples rocked,
Poor Labour sweet in sleep was locked,
While burns, wi' snawy wreeths upchoked,
Wild-eddying swirl,
Or thro' the mining outlet bocked,
Down headlong hurl.
List'ning, the doors an' winnocks rattle,
I thought me on the ourie cattle,
Or silly sheep, wha bide this brattle
O' winter war,
And thro' the drift, deep-lairing, sprattle,
Beneath a scar.
Ilk happing bird, wee, helpless thing!
That, in the merry months o' spring,
Delighted me to hear thee sing,
What comes o' thee?
Whare wilt thou cow'r thy chittering wing
An' close thy e'e?
Ev'n you on murd'ring errands toil'd,
Lone from your savage homes exil'd,
The blood-stain'd roost, and sheep-cote spoil'd
My heart forgets,
While pityless the tempest wild
Sore on you beat.
---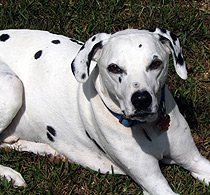 ---
How to Protect Your Luggage From Being Pilfered
Should airlines or the TSA be accountable for the items that are stolen from checked bags? Plus, try these clever tactics to keep your valuables safe in checked luggage.
---
International Phone Calls
Easily keep in touch when overseas by using the Mobal® International Cell Phone.
---
Last-Minute Airfare Deals
Find the latest last-minute Web fares for flights departing from within the United States and Canada.
---
The Best Place to Find Cheap Flights
Compare prices on 400+ airlines and travel sites, including Expedia, Orbitz, Travelocity, Priceline and more and find the best bargain..
---
7 Frequent-Flyer Tricks Worth Learning
Master the art of earning miles, attaining elite status, and working the system to earn free flights and other perks. Learn from expert travelers who know how to maximize their elite status.