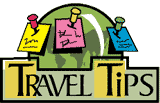 Traveling Boy Charities, Travel News, Trivia, Quotations, Videos, Poetry, Deals & Steals
Happy FALL from the staff at TravelingBoy
We have designated this FALL as the season to give. Here are some of our favorite charities.
---
Tourism After Terror: What Happens Next?
Courtesy Caroline Morse, SmarterTravel
Should you visit tourism destinations that have been hurt by terrorism?

---
Beginning on November 1, Eye Glasses Will no Longer be Allowed in Passport Photos
U.S. State Department notes that bad photos are the number one reason that passport applications are rejected or delayed. "In 2015, they received more than 200,000 unacceptable passport photos! Submitting a passport application with a bad photo will delay processing your application and could interfere with planned travel."

---
Sleep Anywhere With This 4-in-1 Travel Pillow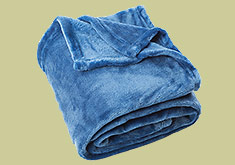 Photo courtesy of Cabeau, Inc.
If you have trouble getting comfortable or sleeping on planes, this four-in-one travel pillow helps tremendously. Depending on what you need, it can be a pillow, blanket, seat cushion, or lumbar support.

---
Norway's Stunning Aurora Borealis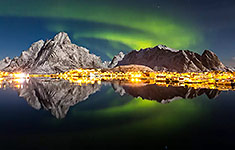 Photo courtesy of visitnorway.com
Experiencing the unbelievable colors moving across the Arctic sky is on many travelers' bucket list. Few places on earth offer more ways to witness the aurora borealis than Norway.

---
Nonstop to Canada and One Stop to the World
Join Travel Weekly and Air Canada to learn about the global hubs in Canada, and the network of opportunities and destinations available to you when traveling on Air Canada. Attendees will see the amazing ways Air Canada is connecting the world with a seamless connection process that provides a convenient and efficient travel experience for you Attendees will also learn about social media contests unique to webinar attendees and exciting prize potential for all attendees.

---
Top Ten in Travel Insurance
Travelers are always on the go, so travel insurance websites should be as quick and easy to use as possible.

---
Take a Grand Tour of Switzerland

---
Welcome to TAW Travel Jobs, Your Source for Finding the Top Jobs in the Travel Industry

---
Clothing That Repels Mosquitoes
Check out Nobitech's clothing line. It is treated with bug repellent to prevent you from getting bitten.

---
Montreal in Two Minutes

---
The 10 Best All-Inclusive Resorts in Mexico
Courtesy Gwendolyn Shearman, U.S. News & World Report - Travel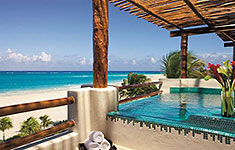 Photo courtesy of msn.com
When traveling out of the country, it can be difficult to determine which all-inclusive property is worth the splurge. That's why U.S. News used the overall scores from its 2016 Best Hotels in Mexico ranking and additional data to rank only properties that offer all-inclusive packages.

---
Alaskan Adventures in Sitka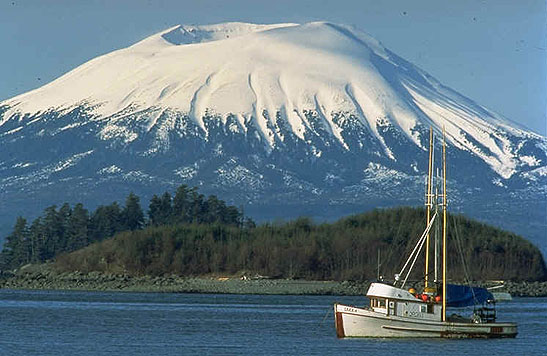 Photo courtesy of Sitka Convention and
Visitor's Bureau
Sitka is considered the most beautiful seaside town in Southeast Alaska!

---
10 Worst Airports for Thanksgiving Flights, Ranked
Courtesy SmarterTravel
Here are the busiest airports in the https://www.smartertravel.com/2016/09/27/10-worst-airports-for-thanksgiving-flights-ranked/U.S. for Thanksgiving travel, and where to look instead if you want to head off the possibility of a holiday flight delay.

---
Hartsfield-Jackson Atlanta International Airport Becomes the First Airport in the US to Contribute to the ACI-IATA Smart Security Programme
A new Memorandum of Understanding (MoU) was recently signed at the Airports Council International (ACI) North America/World Annual General Assembly, Conference and Exhibition by and between ACI World, the International Air Transport Association (IATA) and the City of Atlanta, the owner and operator of Hartsfield-Jackson Atlanta International Airport (ATL). The MoU will see ATL as the first airport in the United States to participate in the Smart Security project.

---
Watch a Video of Cruising to Copenhagen

---
Emirates Voted World's Best Airline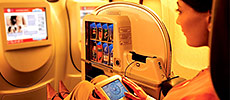 Courtesy of Skytrax
At the 2016 World Airline Awards, airline-rating service Skytrax announced the results of its 2016 World Airline Survey, rating more than 200 of the world's airlines from best to worst. The rankings were based on responses to 19.2 million customer surveys. Sadly, no U.S. airlines made the list.

---
Traveling Boy's own John Clayton is now one of the two co-hosts of a Podcast. Info is below, and we invite YOU to take a listen.
The link focuses on the vital importance of pursuing one's "Career Dream" with an unbridled PASSION, and how central and yes, even essential it is, to pursue to it regardless of all else. In other words, how much do you want what you say you do in life? Is the reality 40%, 60% or is it the vital figure of 100%. As you'll hear, if it's 100% it makes all the difference in the world.

---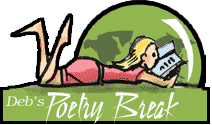 Sonnets Xix: Devouring Time, Blunt Thou The Lion's Paws
by William Shakespeare
Devouring Time, blunt thou the lion's paws,
And make the earth devour her own sweet brood;
Pluck the keen teeth from the fierce tiger's jaws,
And burn the long-liv'd Phoenix in her blood;
Make glad and sorry seasons as thou fleets,
And do whate'er thou wilt, swift-footed Time,
To the wide world and all her fading sweets;
But I forbid thee one more heinous crime:
O, carve not with the hours my love's fair brow,
Nor draw no lines there with thine antique pen!
Him in thy course untainted do allow
For beauty's pattern to succeeding men.
Yet do thy worst, old Time! Despite thy wrong
My love shall in my verse ever live young.
Send Deb your favorite travel poems.

---
TSA, American Airlines Jointly Testing Innovative Airport Security Technology
The Transportation Security Administration (TSA) and American Airlines, through a joint initiative, will install new screening technology, including automated security screening lanes and computed tomography (CT) scanners, at select American Airlines hubs nationwide this fall.

---
Choose Your Own Hotel Room

Courtesy of GLH Hotels Management (UK) Limited
Pick your dates and choose what type of room you're looking for below. It's as simple as that!

---
Travel Tips: Steps to Protect Your Pet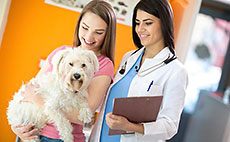 Courtesy of petMD

---
How to Get a Cheap Upgrade on Your Next Flight
Bidding for upgrades decreases the value of elite status for frequent flyers, but it also presents opportunities for non-elites to snag an upgrade on the cheap.

---
Last-Minute Airfare Deals
Find the latest last-minute Web fares for flights departing from within the United States and Canada.

---
Worldwide Vacation Rankings
U.S. News Travel's Best Vacations rankings identify the top destinations by region and vacation type.

---
Operation Homefront
A national nonprofit, Operation Homefront leads more than 4,500 volunteers with nationwide presence who provide emergency and other financial assistance to the families of service members and wounded warriors.

---
Together in Spirit – The Best Friends Animal Society
At the core of Best Friends Animal Society'swork is the dream that one day animals will no longer be killed in America's shelters.

---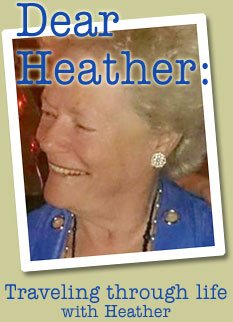 Abortion and Other Things
Recently I watched the Vice Presidential debate and abortion was discussed by the interviewer and both candidates gave their opinions on the subject. Any time men discuss this issue, I am amazed by their stance.

---
The Best Place to Find Cheap Flights
Compare prices on 400+ airlines and travel sites.

---
Random Acts of Canine Kindness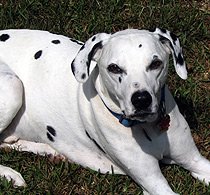 Cedric the Dog takes a well-earned break after organizing a protest at an Idaho puppy mill.
---
7 Frequent-Flyer Tricks Worth Learning
Master the art of earning miles, attaining elite status, and working the system to earn free flights and other perks.