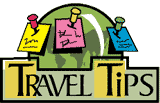 Traveling Boy Charities, Travel News, Trivia, Quotations, Videos, Poetry, Deals & Steals


HAPPY SUMMER from the staff at TravelingBoy
We have designated 2015 as the year to give. Here are some of our favorite charities. CLICK HERE.
---
Samoa Air Introduces 'XL Class' for Larger Passengers
Samoa Air, the world's first airline to charge people according to their weight rather than by seat, is introducing a special "XL class" to cater for larger passengers. The Pacific national airline is creating a wider row on its aircrafts for passengers who weigh more than 286 pounds. Samoa has one of the world's highest rates of obesity. The XL row would be extended by 12 to 14 inches.


---
Airlines Look to Reduce Congestion in Overcrowded Loungess
Delta has increased fees 54% in a bid to reduce congestion in busy airport lounges. Next year, United plans to restrict lounge access to passengers with same-day boarding passes, keeping those on overnight trips out of lounges.

---
American Airlines to Begin Offering Charter Flights from L.A. to Havana
Courtesy Jenny Luna
American Airlines announced that it will offer charter flights from Los Angeles to Havana starting in December. It will be the first flight from the West Coast to Cuba since Cuba and the United States restored diplomatic relations last month. According to the Wall Street Journal, the Obama administration is negotiating with Cuba to allow scheduled commercial flights between the two countries by year's end, despite a travel ban imposed by Congress.


---
Film Tourism
The Association of Film Commissioners International is hosting their annual Cinepoisum conference in Barcelona, Spain on September 24-26. The theme is Film Tourism.
At this year's summit film commissioners and tourism bureaus from around the globe will provide examples of their revenue increases, advertising value and the "social" buzz yielded as a result of incorporating Film Tourism into their destination marketing strategies.


---
Experience the Magic of Myanmar
Join Legendary Adventurer Richard Bangs on an Exclusive Itinerary to this Magical Land.
---
Winning Bid for Alaska Brings Adventure Travel World Summit to North America in 2016
The ATTA is pleased to announce that next year's Adventure Travel World Summit will be held in Anchorage, Alaska. It's a big event that deserves to be hosted by a big destination.
---
Global Passenger Traffic Continues Along Growth Path with Increase of 5% in H1 2015; Air Freight Volumes Show Signs of Subdued Growth
Global passenger traffic increased by 4.2% year over year for the month of June while international and domestic traffic posted growth rates of 5% and 3.6% respectively. Air freight volumes showed more modest growth for the month of June at 2.1% year over year. International freight experienced weakness as volumes inched up by only 0.9%, whereas domestic freight traffic increased by 4.8%. Considering the economic uncertainty from the Greek debt crisis and the geopolitical risks stemming from ongoing events in Ukraine, the Middle East and West Africa, air travel has remained relatively resilient in the first half of 2015.


---
Tourism Development Moves Forward on Aruba
Courtesy Gay Nagle Myers
To succeed as a tourist destination, each Caribbean country banks on the support of the government, hotel partners, investors, developers, the airport authority, businesses and friendly locals.
---
Online Bookings Are on the Rise
Consumers who shop for travel deals with mobile devices are helping travel sites, airlines and hotels close more bookings. The conversion rate for airline desktop websites increased 2%, even as website visitor numbers declined, last year. For hotels it increased 17%, while for online travel agencies it grew 7%.
---
List: Best Hubs for Layovers Worldwide
Singapore's Changi Airport, Amsterdam Airport Schiphol, Hong Kong International Airport and South Korea's Incheon International are among the world's best for layovers.
---
2 for 1 Cruise Fares plus Free Airfare from Oceania Cruises
Whatever part of the world you wish to experience, Oceania Cruises takes you there in comfort and style with 2 for 1 Cruise Fares and Free Airfare...
---
The Seduction of Mary Wells
Historical fiction by Steve Bergsman now available.
---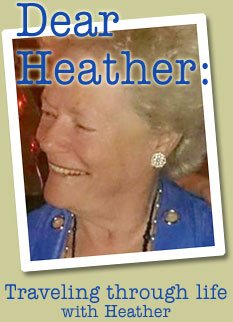 Dear Heather: I am a housewife and my husband and I have been married for 25 years and both of us will be 50 soon. The last year or so I have noticed that both he and I do not seem to be engaged like we were before. We don't talk much or go out for dinner and there is almost no intimacy.
---
How to Travel to Cuba Legally from the U.S.
Courtesy Anne Banas, SmarterTravel Staff
As we all know, legal travel to Cuba is now possible. However, you'll face its complexities before you ever land in Havana. Here's the latest on what you need to know for planning a trip (at least for the moment).
---
JetBlue Schools Flyers on Boarding Etiquette
Courtesy Tim Winship
---
Watch the Video Cruising Copenhagen
Here you can see a tiny bit of all that Copenhagen has to offer with your own eyes.
---
The Power of Nature with Fjord Tours
Let Fjord Tours show you Norway's magical fjords, mountains, waterfalls, ideal for activities like kayaking, hiking, glacier walking, bicycling and much more.
---
Savor Some of Friendly Planet's Popular Tours and Save Up to $300
Indulge in a taste of some of the world's most exotic destinations without breaking the bank. Explore ancient ruins in Turkey, experience the fascinating culture of Thailand, or spot the "Big 5" on safari in South Africa.
---
How to Help Victims of the Nepal Earthquake


---
Seven Unique Cuba Tours
Courtesy Christine Sarkis, SmarterTravel Staff
---
Last-Minute Airfare Deals
Find the latest last-minute Web fares for flights departing from within the United States and Canada.
---
The Best Place to Find Cheap Flights
Compare prices on 400+ airlines and travel sites, including Expedia, Orbitz, Travelocity, Priceline and more and find the best bargain..
---
Random Acts of Canine Kindness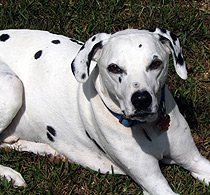 Cedric the Dog takes a well-earned break after organizing a protest at an Alabama puppy mill.
Together in Spirit – The Best Friends Animal Society
At the core of Best Friends' work is the dream that one day animals will no longer be killed in America's shelters.

---
Essential Items You Must Pack in Carry-On Luggage
Prescription Medications
Documentation of Travel Plans
Cash & Currency Equivalents
Electronics & Other Valuables
---
The three worst airports for arrivals, with delays exceeding 20 minutes, are Newark, LaGuardia, and O'Hare; JFK is close at 19 minutes.


---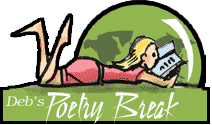 Let Me Travel
One More Mile
By Anoop Kumar
Traveling on this grassless road
I am feeling alone
Although I have travel on this before
but today there is something different
So let me Travel one more Mile
May be because I have no one to travel with
searching for the face that matches
with the copy in my heart
Standing in folk but feeling alone
So let me Travel one more Mile
Many kissers around me
but Kissed by none
And look…… I found someone and I smiled
But I lost her like sand from my fist
So let me Travel one more Mile
Talkers talking around me
with costly and shoddy voice
Enjoying companies without any attention on me
but still searching the face smiling for me
So let me Travel one more Mile
Spoting that twisted stone under the tree
I recognised I end where I start
but again after thinking something
I traveled again in search of someone in my life
So let me Travel one more Mile.
---
Airbus: Worst Airplane Seat Ever
Airbus filed a patent for what will be the least comfortable airplane seat in the sky. The new design features saddle-like seats that can fold up when not in use. Gone are cushions, padded armrests, tray tables and personal space: The new seating plan, of course, would allow airlines to cram more passengers into the limited space of the cabin.


---
Airlines with the Most Extra Fees
Courtesy SmarterTravel
The airlines call them ancillary revenues. Travelers call it nickel-and-diming. By whatever name, the dizzying array of fees that airlines now impose for everything from checked bags to carry-on bags to seat selection to ticket reissues is big business.
---
Airlines Are Making Big Bucks!
Several major airlines are reporting big profits.
---
5 Things Travel Has Taught Me
The staff at Twenty-Something Travel write about 5 things they've learned from travel.
---
Operation Homefront
A national nonprofit, Operation Homefront leads more than 4,500 volunteers with nationwide presence who provide emergency and other financial assistance to the families of service members and wounded warriors.
---
7 Frequent-Flyer Tricks Worth Learning
Master the art of earning miles, attaining elite status, and working the system to earn free flights and other perks.