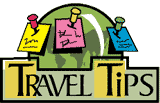 Traveling Boy Charities, Travel News, Trivia, Quotations, Videos, Poetry, Deals & Steals
Happy summer from the staff at TravelingBoy
We have designated this summer as the season to give. Here are some of our favorite charities.
---
5 Things You Need to Know About Traveling to the U.K. Post-Brexit
Courtesy Chris Morris
It's tempting to pop across the Atlantic, but there are a few factors to consider. As investors and political leaders struggle to determine the impact of the U.K.'s decision to withdraw from the European Union, some U.S. travelers are weighing a change to their summer travel plans. The British pound has plunged against the dollar, making it more tempting to pop across the Atlantic.

---
DID YOU KNOW?
The shaka hand gesture is palm forward, with the back of your hand facing you.

---
DID YOU KNOW?
American Indian tribes prefer to be referred to by their tribal name, but collectively as American Indian, not Native American.

---
DID YOU KNOW?
The Panama Hat is not from Panama.

---
DID YOU KNOW?
Marie Antoinette introduced the croissant to the French.

---
DID YOU KNOW?
The birthplace of the hamburger is Hamburg, Germany.

---
75th Commemoration of the Attack on Pearl Harbor – "Honoring the Past, Inspiring the Future"
The theme of Pearl Harbor's 75th Commemoration underscores the significance of the events of December 7, 1941. More than 40 events and activities throughout the commemoration, December 1 - 11, 2016, will inspire all who attend. Plan to visit now, during the commemoration dates or anytime this year to experience the shared inspiration for a future enriched by friendship and peace.

---
Congratulations to Traveling Boy's Richard Carroll
He just received his eighth writing award from 2016 Society of American Travel Writers, Western Chapter, Bronze.
---
The Night I Almost Peed on Henry Kissinger
Tapped for the Order of the Traveling Boitanos, Skip Kaltenheuser also writes to scratch the occasional political itch. Following the White House's Distinguished Public Service Award to Henry Kissinger, Skip thought the rest of us could do no less. Here's his remembrance of the great man, a sort of premature appreciation, which appears in Ozy. Think of it as time travel:
Henry the K is back. Not hanging with Jill St. John, but holding hands with Hillary. A mentor. My guilt by association resurfaces, decades after I hung out with him. It's 1980 and here I am at F. Scott's, a hip, upper-crust bar in Georgetown with an art deco motif. Looks like Reagan will win the White House. Winds of change are coming...

---
Discovering The Culinary & Wellness-Based Wonders of New Zealand
Bringing you the best New Zealand has to offer for a healthier lifestyle.

---
The 10 Worst Airports for Summer Travel
Courtesy Laura McMullen
An estimated 231 million people will fly in the U.S. this summer. This summer is estimated to be the busiest flying season ever, according to the trade group Airlines for America, which anticipates 4% more passengers will fly than last summer.

---
Thailandís Intriguing Luk Thep Doll Culture
Courtesy Kenneth Bachor
"They believe if they take care of the luk thep doll, luck will come to them"
The phenomenon of Thailand's luk thep dolls reached viral status in January 2016, when Thai Smile Airways started to allow passengers to purchase seats and meals for their realistic dolls. Luk thep, which translates to child angel, resemble American Girl, or Reborn dolls, and have become an intriguing part of Thai culture to the outside world.

---
Lot's of Halibut and Kings Have Arrived!
We are in the midst of a great season with everyone limiting on all intended species: Halibut, Lingcod, King Salmon & Rockfish. Check out Mike's blog reports if you have not already. It is also being written for Fish Alaska Magazine as well as for all of you.

---
Berlin Summer's Culinary and Artistic Highlights
There's always something going on in Berlin each and every day, new and old, loud and quiet, indoors and out. And summer has even more of it. Here's a small selection:
Gelato Festival Berlin, 7-10 July
Berlin, Beats & Boats, 9 July
PopUpArtFestival, 16 July

---
Poetry is a Perfect Form to Challenge Human Rights Abuses
By Shami Chakrabarti
The former director of Liberty explains why she feels poets are able to give such powerful voice to defend against oppression.

---
How the 1% Pays to Skip TSA Security Lines
Courtesy Ian Salisbury
As security lines get longer, the wealthy are looking for more ways to skip the queue.

---
Summertime in Québec City is Heating Up with These Cool Events
Sure, Québec City has history and charm in spades, but this Canadian locale is also a happening hotspot, with oodles of amazing events all season long. Here are the three can't-miss events in Québec City this summer, plus a few key phrases en français to practice during your trip!

---
Stories of a Lifetime
Sixty-Word SZEN Story by Gary Szenderski
After 50 attempts to start listening to the grind of "eeeeeeeea" it was decided to look under the hood. We tried again with all of us looking at the cold dark engine that refused to turn over and silently wishing we were still in bed, protected from the 15° temperature. Then Dad tried jiggling the wires, muttered something, and vrooooom.

---
Be One of the First to Experience Waikiki's Newest Luxury Resort
Be one of the first guests to experience The Ritz-Carlton Residences, Waikiki Beach in 2016. As one of the first guests of Waikiki's newest luxury resort, you will get to enjoy stylishly-appointed accommodations, dining credit at BLT Market, complimentary third night as well as an array of resort-style amenities and services.

---
The Ambiguous Role of Photography in Presenting Innocence and Guilt
Courtesy Fred Ritchin
"Neither a person nor a photograph should be taken at face value; it is more complicated than that."

---
This Month's Featured Destination: Philadelphia
The City of Brotherly Love, and one-time temporary nation's capital, is full of historical artifacts and features more public art than any other city in the nation. Go Philly!

---
Airports Council International Welcomes Hybrid Till System in India as a Significant Step Toward Meeting Future Demand for Air Travel
Airports Council International (ACI) today welcomed the India's National Civil Aviation Policy as a significant step forward in assuring that the country takes its rightful place in aviation as a driver of economic and social development.

---
How to Save Money on an International Car Rental
Courtesy Mark Kahler
Don't approach an international car rental with the same assumptions you make at the domestic counters. Take a look at some tips for renting a car in another country.

---
This Genius Stargazing App Will Change How You See the Night Sky
Courtesy Suzanne Rowan Kelleher
Looking forward to stargazing with your kids while you're traveling this summer? The free SkyView app turns your smartphone or tablet into a brilliant guide to the night sky. It's like a telescope in your pocket, only better.

---
Richard Bang's Dispatches – The Quest Continues
Sharing the best in adventure travel from video, trips, giveaways, tips, news and content you won't find anywhere else.

---
How to Get a Cheap Upgrade on Your Next Flight
Bidding for upgrades decreases the value of elite status for frequent flyers, but it also presents opportunities for non-elites to snag an upgrade on the cheap.

---
Last-Minute Airfare Deals
Find the latest last-minute Web fares for flights departing from within the United States and Canada.

---
Worldwide Vacation Rankings
U.S. News Travel's Best Vacations rankings identify the top destinations by region and vacation type.

---
Operation Homefront
A national nonprofit, Operation Homefront leads more than 4,500 volunteers with nationwide presence who provide emergency and other financial assistance to the families of service members and wounded warriors.

---
Together in Spirit – The Best Friends Animal Society
At the core of Best Friends Animal Society'swork is the dream that one day animals will no longer be killed in America's shelters.

---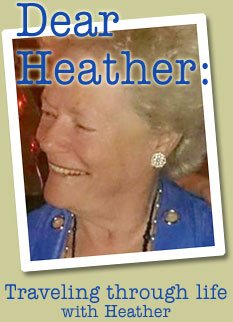 The Elevator Ride
I have met many wonderful people while stopping at various floors in an elevator and if I had more time this week I would have told my fellow rider the following facts.

---
The Best Place to Find Cheap Flights
Compare prices on 400+ airlines and travel sites.

---
Random Acts of Canine Kindness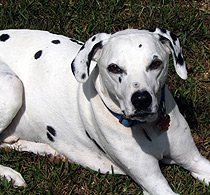 Cedric the Dog takes a well-earned break after organizing a protest at a Louisiana puppy mill.
---
7 Frequent-Flyer Tricks Worth Learning
Master the art of earning miles, attaining elite status, and working the system to earn free flights and other perks.

---
Find Out if Fasting is Right for You and Experiment Responsibly
If you go more than a few hours without food, your body will think you're starving and start holding on to as much fat as possible!"
Except, that's not true. No studies support it. In fact, there might be some benefits to taking the occasional eating break.