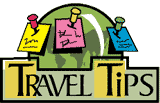 Traveling Boy Charities, Travel News, Trivia, Quotations, Videos, Poetry, Deals & Steals
Happy SPRING from the staff at TravelingBoy
We have designated SPRING as the month to think of those who suffer from great misfortune. Here are some of our favorite charities.
---
Celebrity Cruises Reveals Celebrity Edge
The team at Celebrity Cruises recently arrived in Los Angeles, showcasing a first look at the transformational Celebrity Edge, whose dramatically expanded staterooms, ship-climbing Magic Carpet platform and stunning suites set a new standard for modern luxury travel.
---
A Book Review: D-Day Through German Eyes
By John Clayton
As a longtime travel journalist, and someone who was born in London back in the days when Great Britain was fighting for her life and because I've always been, well, "mesmerized" by various aspects of the Nazi "military machine," I found this unique, intriguing, fascinating book totally awesome.

---
The 'Trump Slump' – A Devastating Drop in Tourism to the United States
Experts across the travel industry are warning that masses of tourists are being scared away from visiting the United States, and the loss of tourism jobs could be devastating.
By Arthur Frommer
Courtesy Frommers.com
Though they may differ as to the wisdom of the move, the travel press and most travel experts are of one mind: They are currently drawing attention to an unintended consequence of the Trump-led efforts to stop many Muslims from coming to the U.S., pointing to a sharp drop in foreign tourism to our nation that imperils jobs and touristic income.

It's known as the "Trump Slump." And I know of no reputable travel publication to deny it.

---
Peter Sellers takes us on a hilarious tour of British accents. PS: That's him doing all the accents.

---
Mount Etna, Europe's Largest Active Volcano, Erupts on Sicily
Bright lava lit up the night sky on the Italian island of Sicily recently as Mount Etna erupted for the first time this year. Etna, which sits at 3,330 meters (10,926 feet), is also the highest volcano in mainland Europe, and typically erupts several times a year, according to Reuters.

---
Take the Road Less Traveled through northern Greece
You'll have another chance to travel with Leftheris Papageorgiou this fall, with an opportunity to walk in the footsteps of Alexander in northern Greece, explore less traveled traditional villages in the Greek Alps, trail Odysseus to the island of Ithaka, and finish on Captain Corelli's Kephalonia.

---
10 European Airlines Rated on Value: Buy Low, Fly High
1. Norwegian Air
2. Wow Air
3. EasyJet
4. Ryanair
5. Wizz Air
6. FlyBe
7. airBaltic
8. airberlin
9. Vueling
10. Pegasus Airlines
---
Winston Churchill's Family Helped Re-Design This London Luxury Hotel
If you're going to renovate a luxury London hotel, there's no better inspiration to turn to than one of the most famous Brits of all time: Winston Churchill. The five-star Hyatt Regency London-The Churchill, which has bared his name since 1970, just reopened after a multi-million-dollar refurbishment and it now pays even greater homage to the former prime minister. And since they couldn't consult the bulldog politician himself on the design process, they turned to his family for the first time to make sure every detail was spot on. And the staff places a fresh rose in the Churchill statue's lapel, just as his wife Clementine did every day.
---
Carnevale di Venezia, Rio Carnival and New Orleans Mardi Gras 2017 in Review
Carnival is a tradition that takes it name from the Latin term "carnem levare," which translates to "remove the meat" – a reference to the holiday's timing, as Carnival ends just before Christians' fasting for Lent begins.
Here's 2017's most famous celebrations:
Carnevale di Venezia – 2017
Carnevale di Venezia allows people in various classes to mingle without inhibition, wearing masks and partying without regard to gender or religion.

---
Rio Carnival – 2017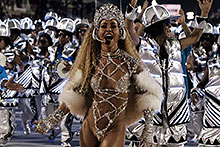 Samba, the traditional music of Brazil that is synonymous with Carnival, is played almost entirely throughout the festivities.

---
New Orleans Mardi Gras – 2017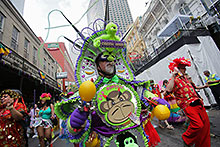 The streets of New Orleans were filled with costumed revelers, dazzling floats featuring kings and queens, and people of all ages screaming for trinkets and beads. Lots of beads.

---
Made Here, Buy Here: What You Can't Leave Paris Without
How do you narrow down the universe of beautiful and delicious things to buy in Paris? Start with this list.

---
Norwegian Air Announces New Routes from U.S. to Europe, With Fares from $65
Norwegian Air has announced dirt- cheap fares across the Atlantic on flights launching this summer out of less-traveled airports in the Northeast to points in Ireland, Northern Ireland, and Scotland. But if you want to snag a deal, you'll have to act fact: tickets priced at $65 one-way (taxes included) are now on sale, and as is usual with these teaser deals, the supply will be limited.

---
Is Capital One's Venture Rewards the Best Travel Card on the Market?
See if you agree.

---
Dubai to Build the World's First Rotating Skyscraper by 2020
Dubai's skyline already features the world's tallest building and a five-star hotel located on its own island, but the city is set to get yet another distinctive structure in 2020: the world's first rotating skyscraper.
---
Exploring Canada
Planning a trip to such a vast and diverse country can present you with a bewildering array of choices. Frommers scoured all of Canada in search of the best places and experiences, and here we share our very personal and opinionated choices.

---
Unexploded 500-pound World War II Bomb Found in UK Harbour!

---
Scientists Dig Up Earth's Oldest Fossil
This newly discovered fossil is 3.77 billion years old.

---
Walkable Cities in America
Can you get there on foot? Walk Score, a Redfin product, measures the walkability of addresses throughout the United States. (Type in any address to see its walkability score).

---
Acclaimed Wildlife Film Makers Join One Ocean Expeditions to Antarctic and Canadian Arctic
Award-winning wildlife film makers, Karen Bass and Neil Nightingale, will be joining One Ocean Expeditions (OOE) on three of its forthcoming small ship adventure cruises, to offer expert advice and personalized workshops for passengers wishing to enhance their holiday videos.

---
Wanderu – Amazing Deals for Last Minute Travel
Wanderu is an amazing new app to find and book bus & train travel across North America & Europe. You can book the best deals on the go with the official Wanderu app, featured as "Best New App" by the iTunes App Store & Google Play.

---
The TSA Has Been Spying on You (And Worse)
Courtesy SmartTravel
An unsettling report from the ACLU details patterns of dubious tactics from the TSA. The report is based on the TSA's own materials, obtained via a Freedom of Information Act request, which "show the evolution of the behavior detection program and make clear the extent to which it is a program of surveillance of unsuspecting travelers based on unreliable indicators."

---
The Best Cities in the World
Condé Nast Traveler readers cast more than 100,000 votes for their favorite cities in the world.

---
Gas-Saving Road Trip Tips
Courtesy Travel and Leisure
Sure, average gas prices are already $3.97, according to AAA's Daily Fuel Gauge Report, and climbing toward the highest recorded average of $4.11 that crippled travel back in 2008. But that doesn't mean you have to give up your summer road trip.

---
Random Acts of Canine Kindness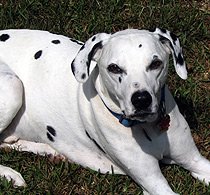 Cedric the Dog takes a well-earned break after organizing a protest at a Kansas puppy mill.
---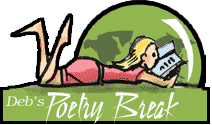 Three on March
"It was one of those March days when the sun shines hot and the wind blows cold: when it is summer in the light, and winter in the shade."
– Charles Dickens
"I would I had some flowers o' the spring that might
Become your time of day... daffodils,
That come before the swallow dares, and take
The winds of March with beauty; violets dim,
But sweeter than the lids of Juno's eyes...
O, these I lack,
To make you garlands of, and my sweet friend,
To strew him o'er and o'er!"
– William Shakespeare
"It is the first mild day of March:
Each minute sweeter than before...
There is a blessing in the air,
Which seems a sense of joy to yield
To the bare trees, and mountains bare,
And grass in the green field...
We from to-day, my Friend, will date
The opening of the year.
Love, now an universal birth,
From heart to heart is stealing,
From earth to man, from man to earth:
– It is the hour of feeling"
– William Wordsworth
Send Deb your favorite travel poems.

---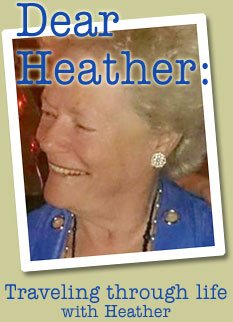 We Are All Terminal – We Just Don't Know Our Expiration Date
Addressing the elephant in the room about your own death is something most couples avoid doing together and it is a big mistake.

---
SnapTravel's On-Demand Hotel Deals
Get 30-50% off hotels with exclusive pricing over SMS or FB Messenger.

---
10 Strange Laws from Around the World
Courtesy SmarterTraveler
From a stiletto ban in Greece to the pinball crackdown in South Carolina – give travel a unique flavor.

---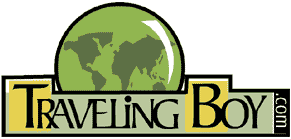 Being on the ground in over 180 countries means you get the full story.
---
Top 25 Most Interesting Webcams
Selected from hundreds of nominees by a panel of EarthCam producers, EarthCam announces the most unique and compelling webcams of the year.

---
Last-Minute Airfare Deals
Find the latest last-minute Web fares for flights departing from within the United States and Canada.

---
Worldwide Vacation Rankings
U.S. News Travel's Best Vacations rankings identify the top destinations by region and vacation type.

---
Operation Homefront
A national nonprofit, Operation Homefront leads more than 4,500 volunteers with nationwide presence who provide emergency and other financial assistance to the families of service members and wounded warriors.

---
Together in Spirit – The Best Friends Animal Society
At the core of Best Friends Animal Society's work is the dream that one day animals will no longer be killed in America's shelters.

---
The Best Place to Find Cheap Flights

---
7 Frequent-Flyer Tricks Worth Learning
Master the art of earning miles, attaining elite status, and working the system to earn free flights and other perks.