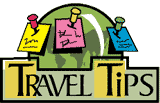 Traveling Boy Charities, Travel News, Trivia, Quotations, Videos, Poetry, Deals & Steals
Happy spring season from the staff at TravelingBoy
We have designated spring as the season to give. Here are some of our favorite charities.
---
Richard Bang's Dispatches – The Quest Continues
Sharing the best in adventure travel from video, trips, giveaways, tips, news and content you won't find anywhere else.

---
President Obama & Anthony Bourdain recently dined in Vietnam
Their meal and conversation will be featured in a September episode of CNN's "Anthony Bourdain Parts Unknown." After finishing up at Hanoi restaurant Bún ch? Huong Liên, Bourdain tweeted that he had picked up the $6 tab on a shared "bun Cha dinner."

---
$44+ O/W Southwest Deal Discounts Fall Flights
Travel availability for most routes is any day during August 2 through November 2, except on Fridays, Sundays, September 2 or 5. Tickets must be booked by June 2.

---
TalkTalkBnb – A New Social Exchange Platform
Do you want to learn a new language but time and money get in your way? Well TalkTalkBnb, a European company established by college students puts native speakers right in the comfort of your own home, for free. TalkTalkBnb is a social exchange platform, a part of the sharing economy, developed to connect avid language seekers with travelers from around the world and it just extended its hosting services to the U.S. If you're a traveler and want to offer your expertise and exlpore a new world or be a host and learn a fascinating new language, just simply join the platform and get your authentic and immersive experience.

---
Top 10 Music Festivals on the Island of Ireland
The best tunes around, every style you can think of, the friendliest people on the planet and all you could want for a fab time – it's an Irish music festival.
Big, small, old, young, crazy or relaxing, here's our Top 10 Pick of the Pops for this summer.

---
Triple JetBlue Points During June
Members of JetBlue's TrueBlue program can earn triple base points for all flights flown during the month of June.

---
$669+ R/T Summer and Fall Europe Flights on Lufthansa
Lufthansa has discounted summer and fall European flights from as low as $669 round-trip. Copenhagen, Istanbul, Milan, and St. Petersburg are among the 55 featured routes. The sale ends June 1. The sale's travel availability is as follows: departures from June 13 through August 22, returns from June 13 through November 22.

---
Asia Flights from $661+ R/T on EVA Air
EVA Air's latest sale offers travel to several cities in Asia, including Bangkok, Ho Chi Minh City, Kuala Lumpur, and Taipei. Departures are available from Los Angeles, Seattle and Houston, with round-trip flights beginning at $661.
Travel is available late summer through fall, and again in winter and spring 2011. Flights apply to August 1 through September 30 and must be booked by May 31.

---
Louisiana: New Orleans and Cajun Country 7-Day Vacations from $1599
Gate 1 Travel is currently offering a New Orleans and Cajun Country vacation package where travelers experience New Orleans French Quarter and the eclectic streets of Baton Rouge. The package also includes a tour of Cajun Country with a swamp boat ride in the Atchafalaya Basin, and a visit to a pepper sauce factory on Avery Island. The seven-day, six-night air-inclusive vacation starts at $1,599 per person. The sale ends June 17, 2016.

---
Active Discovery on the Danube – Westbound 2017
9 Day River Cruise from Budapest to Linz
This exciting new 9-day vacation introduces you to the people and places along the Danube from Budapest to Linz in the most active, engaged and fun ways imaginable.

---
There's a Safety Gap Separating Female and Male Business Travelers
Men and women travel differently, and assume different risks when traveling for business. The challenge for companies and travel managers alike is how to ensure business travelers are not only safe, but comfortable, when on the road.

---
At Chinese Airports, Women Get Their Own Security Lines
In the U.S., ever-lengthening TSA lines have recently been dominating news cycles, and rightfully so – after all, would you want to be stranded overnight in Chicago O'Hare? In China, airport security lines of a different sort are making headlines: those for women (and their makeup) only.
After a three-month trial and a 25 percent increase in efficiency, Beijing Capital International Airport has decided to implement long-term women-specific lines in its T1, T2, and T3 terminals.

---
What's in a Boarding Pass Barcode? A Lot
You're at the gate. You've got your boarding pass. You're heading somewhere exciting and you just can't wait until you get there to share the news with your friends on social media. So you snap a picture of your boarding pass and post it to Facebook. Harmless, right?
Maybe not.

---
25 Things to Do in San Diego Before You Die
San Diego, once dismissed as 'L.A., Lite' has a wide range of activities and things to see. Who would thought that this once sleepy town close to the Mexican border would be a role model for American re-development. Here are the quintessential San Diego ones you should do at some point in your lifetime. Here are 25 Things to Do in San Diego Before You Die.

---
Learning Moonshining at Sugarlands Distilling Company
In Gatlinburg for a special occasion? Want to make your own batch of moonshine? Bring the gang to Sugarlands Distilling Company for our still house, and see first-hand how we make Sugarlands Shine. Share our award-winning spirits with your friends and family in a private setting with one of our expert Tastemakers.

---
The Road's Open for Great Irish Coastal Drives
Surrounded by water and blessed with over 3,000 km of twisting coastline, the island of Ireland is one of the best places in the world to hit the open road. Point the car in any direction and you'll wind through mile after mile of pristine coastline, stunning scenery, ancient ruins and deserted beaches, all punctuated by exciting cities, colorful towns, pretty fishing villages and maybe the odd sheep or three.

---
Europe: Amsterdam, Bruges and Paris 7-Day Vacations from $1609
During my last long-leg flight home from Eastern Europe, compounded in duration by first having to travel on a short hop to a gateway city (and as any seasoned traveler knows, it's not the flight itself that is the bummer.

---
The secret life of North Korea's Kim Jong Un
Courtesy Washington Post

---
Stuck in a Security Line?
It's going to be a long summer for travelers as airport security lines keep getting longer. Here are some tips to help speed up the process. Courtesy USA TODAY.

---
How to Get a Cheap Upgrade on Your Next Flight
Bidding for upgrades decreases the value of elite status for frequent flyers, but it also presents opportunities for non-elites to snag an upgrade on the cheap.

---
EarthCam Releases Broadcast-Quality Time-Lapse of World Trade Center Oculus
People around the world have watched as downtown New York City transformed with construction of the new World Trade Center, which includes the unique Oculus at the transportation hub. EarthCam's megapixel time-lapse construction cameras captured progress for The Oculus from July 2011 to May 2016 and released a professional hand-edited time-lapse movie of the process.

---
Summer Retreat Series Announced at Four Seasons Resort Hualalai
Wellness Retreats with Health and Fitness Experts Zack Schares, Sean Phelps, Fern Langham and Nikki Sharp.

---
Last-Minute Airfare Deals
Find the latest last-minute Web fares for flights departing from within the United States and Canada.

---
---
Traveling Tips with AT-A-GLANCE
Planning a trip for avid travelers involves much more than just a brochure and a passport. It is important for your readers to have the essential tools that they can rely on both while planning the trip, as well as when they are on the road. AT-A-GLANCE's new stylish planners for 2016 can help users manage everything on their must-see itinerary, as well as important numbers and the restaurants they have been dying to try. Keeping everything that is important in one, stylish but compact place can help travel warriors plan and execute the perfect trip.
---
Worldwide Vacation Rankings
U.S. News Travel's Best Vacations rankings identify the top destinations by region and vacation type.

---
15 Unfriendliest Cities in America
---
The World's Most Dangerous Airlines
---
Operation Homefront
A national nonprofit, Operation Homefront leads more than 4,500 volunteers with nationwide presence who provide emergency and other financial assistance to the families of service members and wounded warriors.

---
Together in Spirit – The Best Friends Animal Society
At the core of Best Friends' work is the dream that one day animals will no longer be killed in America's shelters.

---
Get Travel Weekly Magazine for FREE
---
9 Things Every American Should Know Before Visiting Canada
---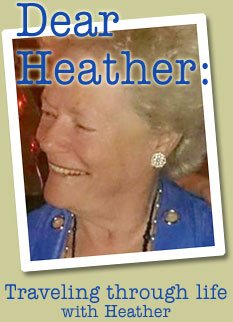 The Elevator Ride
I have met many wonderful people while stopping at various floors in an elevator and if I had more time this week I would have told my fellow rider the following facts.

---
The Best Place to Find Cheap Flights
Compare prices on 400+ airlines and travel sites.

---
Random Acts of Canine Kindness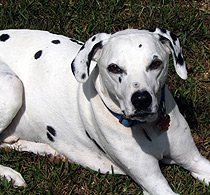 Cedric the Dog takes a well-earned break after organizing a protest at an Ohio puppy mill.
---
7 Frequent-Flyer Tricks Worth Learning
Master the art of earning miles, attaining elite status, and working the system to earn free flights and other perks.