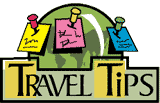 Traveling Boy Charities, Travel News, Trivia, Quotations, Videos, Poetry, Deals & Steals


HAPPY SPRING from the staff at TravelingBoy
We have designated 2015 as the year to give. Here are some of our favorite charities. CLICK HERE.
---
Random Acts of Canine Kindness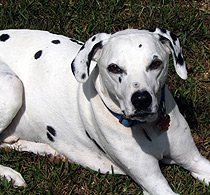 Cedric the Dog takes a well-earned break after stopping a man from jumping off Seattle's Space Needle.
Together in Spirit – The Best Friends Animal Society
At the core of Best Friends' work is the dream that one day animals will no longer be killed in America's shelters.

---
$998+ R/T New Zealand Flights, Inc. Taxes and Fee
New Zealand's flagship carrier is currently offering a "Flights to Anywhere in New Zealand" sale featuring discounted fares to 24 cities, among them the larger metropolises like Auckland, Christchurch, Wellington, but also off-the-beaten path places like Paraparaumu, Taopo, Tauranga, and others. Fares start at the extremely low price of $998 round-trip.
Departures are only available from five U.S. airports (Boston; Chicago; Los Angeles; New York City; and Washington, D.C.), but these prices should motivate to seek out connections if not from any of these cities. The sale ends on March 3; and travel is good April 20 - June 8 and again July 25 - September 21.
For further information: www.airnewzealand.com/flights-to-new-zealand


---
New Site Promises an Easier Way to Book Europe Travel
Finding seamless, cost-effective travel in Europe requires a lot of legwork for North American travelers, especially those relying solely on English-language sites (or on the often-surreal Google translations of foreign-language websites).
But the Beta launch of Gopili.co.uk, the U.K. version of the popular French travel search engine KelBillet, creates a limited but useful way to assess all your options. Because the site is geared to U.K. travelers looking for domestic and Europe travel, it's not a one-stop shop for travelers from the U.S. and Canada. But the multimodal approach – which gathers fares and availability from 500 airlines, train companies, car rental agencies, and bus companies – is a serious time saver and one that can simplify planning.


---
Spring Cruise Deals
Courtesy About.com
Spring marks the conclusion of "wave season," a time when cruise bookings are at their peak in warm parts of the world.
Travelocity offers cruises for a variety of dates and lines, but again, these are largely last-minute deals. Be sure to check the sailing dates and terms carefully.


---
Tel Aviv Tops the World Smart Cities Awards
The city of Tel Aviv won first prize at the World Smart Cities Awards, beating out 250 competing cities at the recent Smart City Expo World Congress in Barcelona.


---
Wine Enthusiast Reveals 10 Best Wine Travel Destinations of 2015
Wine Enthusiast magazine has crowned the 10 Best Wine Travel Destinations of 2015 in their annual February Travel Issue, and three US cities have topped the coveted list – Orlando, FL; Finger Lakes, NY; and Mendocino, CA!
The top 10 list includes where to dine, where to stay, activities, when to go, and of course, where to taste. Without further adieu…here is the top 10 Best Wine Travel Destinations of 2015.
Piedmont, Italy
Finger Lakes, NY - USA!
Hawkes Bay, New Zealand
Rhône Valley, France
Orlando, FL - USA!
Galicia, Spain
Okanagan, Canada
Loire Valley, France
Mendocino, CA - USA!
Istria, Croatia
---
Consumer & Authoritative Research Reveals Eight (8) Significant Trends Cruise Travelers May Expect in 2015
As we approach 2015 and beyond, cruise enthusiasts- and the cruise lines themselves – know that cruising has never been more popular. In fact, there are 35 new ocean ships and 21 new river ships scheduled to debut by 2018. CruiseCompete's consumers are constantly telling us what they are experiencing and what they would like to see from the cruise industry. With this information, and their expert knowledge of the industry, the cruise specialists at CruiseCompete are able provide insight on ocean and river cruising trends you might experience in 2015.
---
How to Get a Free Upgrade from the Airline
Courtesy About.com
Sometimes, getting a free upgrade means taking another flight.
Voluntary bumping occurs when you agree to give up a seat on an overbooked plane in exchange for some compensation. Most of the time, that compensation comes in the form of a voucher for free future travel. Personally, that's the way I like to receive a reward for waiting around an airport until the next available flight.
But if you want a free airline upgrade, why not agree to be bumped in exchange for a better seat? If there is a spot available, and the flight isn't a long-haul, the airlines might just agree to your request. After all, filling one first class seat could be cheaper than giving you a free trip.
Just how do you go about being bumped? Simply present yourself to the airline on the day of travel as someone who is willing to give up your seat in exchange for considerations in the event the flight is overbooked. If there is an overbooking (and frequently this does occur because airlines have to avoid empty seats), airline personnel might appreciate your offer – even if it is motivated by more than kindness.


---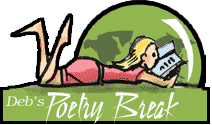 Spring
By William Shakespeare
1564-1616
When daisies pied and violets blue
And lady-smocks all silver-white
And cuckoo-buds of yellow hue
Do paint the meadows with delight,
The cuckoo then, on every tree,
Mocks married men; for thus sings he,
Cuckoo;
Cuckoo, cuckoo: Oh word of fear,
Unpleasing to a married ear!
When shepherds pipe on oaten straws,
And merry larks are plowmen's clocks,
When turtles tread, and rooks, and daws,
And maidens bleach their summer smocks,
The cuckoo then, on every tree,
Mocks married men; for thus sings he,
Cuckoo;
Cuckoo, cuckoo: Oh word of fear,
Unpleasing to a married ear!
---
Natural Habitat Adventures Announces Exclusive "Grizzly Ship"
For Close Encounters with Alaska's Giant Brown Bears
The world's premier nature travel company, Natural Habitat Adventures, announces the exclusive charter of a legendary vessel it has rechristened the M/V Natural Habitat Ursus, to take guests as close as possible in safety to the largest coastal grizzlies in the world.
---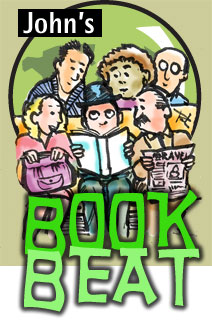 This Is Why a River Cruise Is Better Than an Ocean One
Have you ever taken a cruise? I'd predict you'll answer YES. But what if I said have you ever experienced a RIVER cruise? One of the most "IN Things" in travel today, IS a river cruise.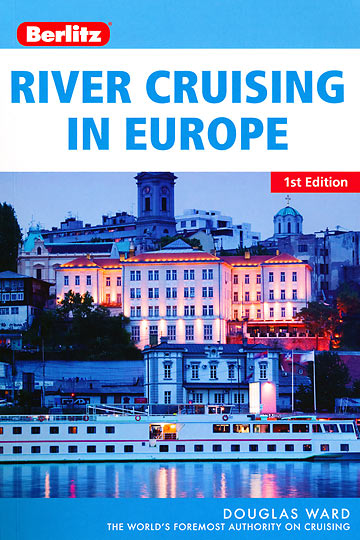 ---
It's Official: Richard Branson Is Launching a Cruise Line
Since May 2014, rumors that billionaire Sir Richard Branson, founder of Virgin, wants to expand his oeuvre into the cruise business. Early reports indicated that a Virgin cruise line would likely launch around 2019 in the Caribbean and Mediterranean, but we haven't heard any specifics in a while.
---
Best Friend Event
Have you ever dreamed of finding "the one?" You know, that special one who melts your heart from the moment your eyes meet? Someone you know you just can't live without? Well, dream…
---
Airbus: Worst Airplane Seat Ever
Airbus filed a patent for what will be the least comfortable airplane seat in the sky. The new design features saddle-like seats that can fold up when not in use. Gone are cushions, padded armrests, tray tables and personal space: The new seating plan, of course, would allow airlines to cram more passengers into the limited space of the cabin.


---
Airlines with the Most Extra Fees
Courtesy SmarterTravel
The airlines call them ancillary revenues. Travelers call it nickel-and-diming. By whatever name, the dizzying array of fees that airlines now impose for everything from checked bags to carry-on bags to seat selection to ticket reissues is big business.
---
Airlines Are Making Big Bucks!
Several major airlines are reporting big profits.
---
5 Things Travel Has Taught Me
The staff at Twenty-Something Travel write about 5 things they've learned from travel.
---
Travel Smarter with Brainscape!
In eight of the 13 cities listed as best vacation destinations by U.S. News this year, English isn't the official language. Add vast cultural differences and unfamiliar terrain to the existing language barrier and suddenly a trip abroad can become a daunting proposition. Fortunately, Brainscape can help travelers learn how to talk the talk (quite literally) in no time before they venture off to a foreign destination.
---
An Inside Look At the Los Angeles International Airport Control Tower
By John Clayton
Everyday planes land from and depart for all the corners of the world at LAX. Discover how they get to where they're meant to be by joining Armchair Traveler John Clayton as he takes an inside look at the LAX Control Tower.
---
The Genesis of T-Boy's Cartoons
Known for travel stories that immediately capture the interest of the reader with their colorful creativity, clever use of words and the talent to paint pictures with words about destinations all over the world, TravelingBoy is delighted to announce the riveting success of our hilarious travel cartoons that highlight the foibles and quirks of mankind.
---
Operation Homefront
A national nonprofit, Operation Homefront leads more than 4,500 volunteers with nationwide presence who provide emergency and other financial assistance to the families of service members and wounded warriors.
---
Last-Minute Airfare Deals
Find the latest last-minute Web fares for flights departing from within the United States and Canada.
---
The Best Place to Find Cheap Flights
Compare prices on 400+ airlines and travel sites, including Expedia, Orbitz, Travelocity, Priceline and more and find the best bargain..
---
7 Frequent-Flyer Tricks Worth Learning
Master the art of earning miles, attaining elite status, and working the system to earn free flights and other perks. Learn from expert travelers who know how to maximize their elite status.