Happy Summer from the Staff at Traveling Boy
We have designated this season to think of those who suffer from great sorry and misfortune. Here are some of our favorite charities.
MORE
The Middle Seat Is About to Get Wider on Some Planes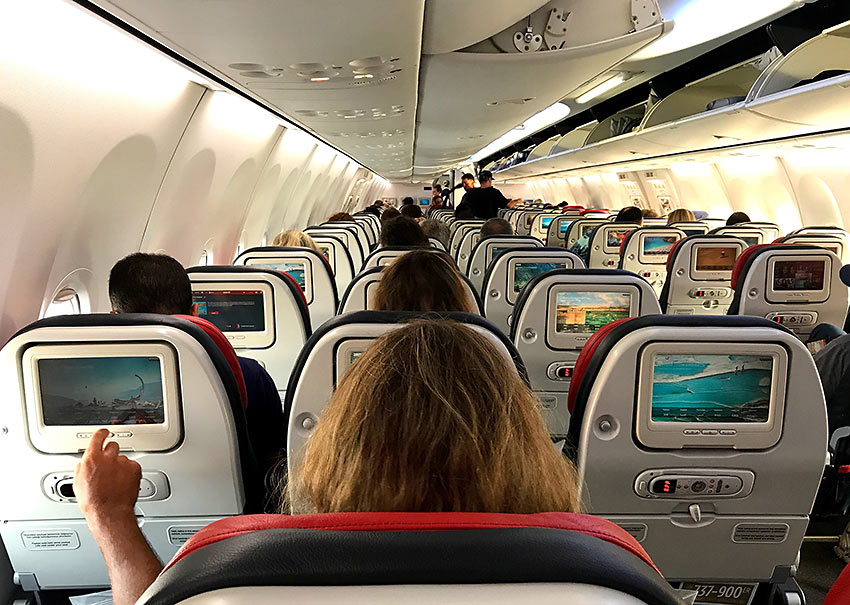 (CNN) — It is a truth universally acknowledged that middle seats on airplanes are the worst.Being awkwardly sandwiched in between two people while fighting for elbow room is the bane of most passengers. Now a new design might actually make people want the middle seat — or at least make the travel experience less miserable. The S1 design from the Colorado-based startup, Molon Labe Seating, features three economy seats in a staggered layout, putting the middle seat slightly behind the aisle and window seats, and at a slightly lower height.
MORE
11 Endangered Bucket List Destinations (And How to Visit Them Responsibly)
Courtesy of Mariana Zapata, SmarterTravel
Climate change and overtourism make daily headlines now and are stark reminders that some of the most beautiful places in the world are at risk of disappearing. For many travelers, the natural response to this is "last chance tourism," or a rush to see endangered places while they're still here. But before writing obituaries for these endangered destinations, consider instead taking actionable steps before and during your trip to keep them from disappearing. Here are 11 at-risk destinations and what you can do to help preserve them.
MORE
12 New UNESCO World Heritage Sites
Courtesy SmarterTravel
This year UNESCO has added 29 new cultural sites to its World Heritage List. Here are 12 wonders to add to your bucket list.
MORE
A New Netflix-Style Travel Service Offers Unlimited Access to 60,000 Luxury Villas and Resorts
Courtesy Robb Report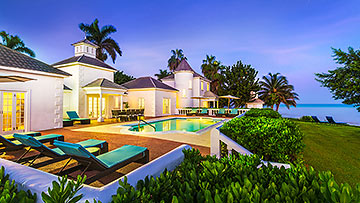 Inspirato announced the nationwide rollout of a new subscription service offering unlimited access to 60,000 luxury villas, estates, hotels and resorts around the world for $2500 a month.
MORE
How to Survive Sitting on a Long Flight, According to a Physical Therapist
Courtesy Josh Ocampo, Lifehacker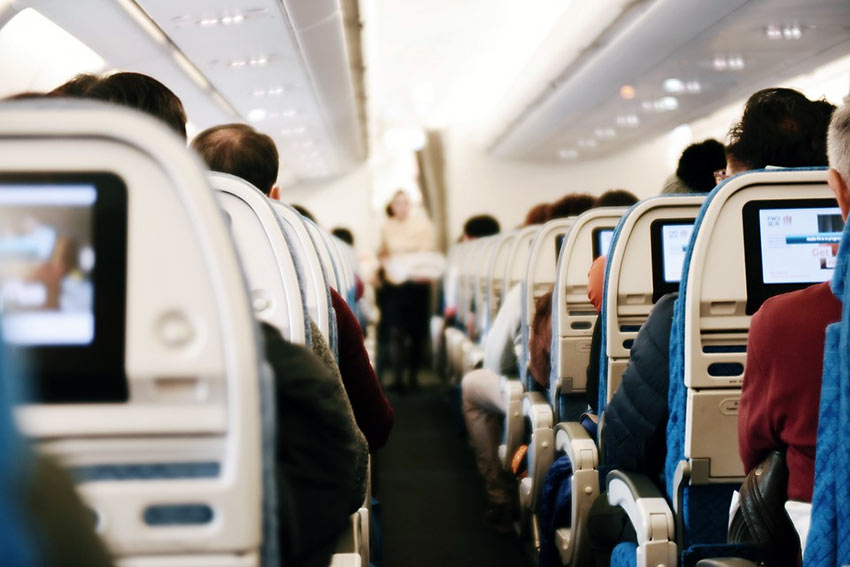 I can never sit comfortably on a flight; I've struggled with lower back pain for years. After emerging from a long flight spent in a middle seat, I have been known to collapse on the floor of the airport like an infant that's learning to walk.
MORE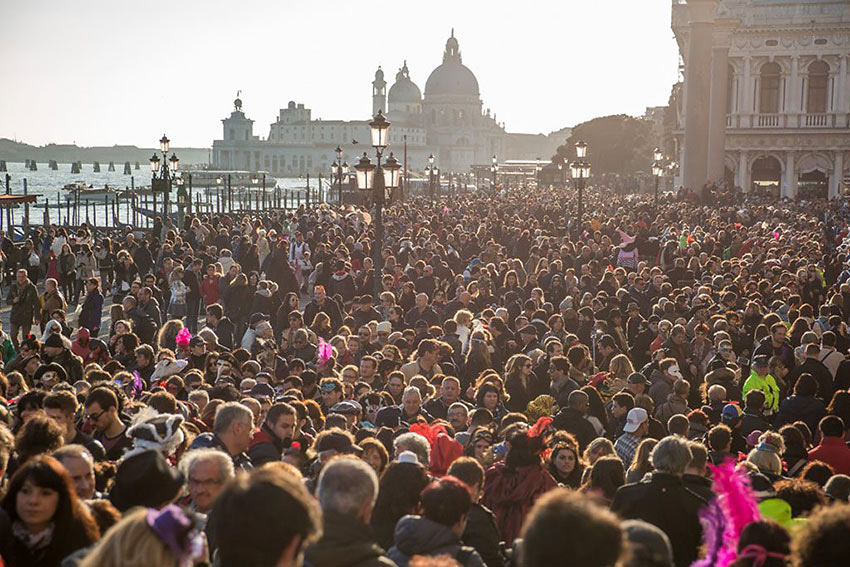 Overtourism Has Travel Advisors Telling Their Customers to Please Go Somewhere Else
Allan Leibowitz, Skift
Overtourism, the result of having too many visitors show up to a place at the same time, is becoming such a problem for popular destinations that both the United Nations and the European Union have recently issued guidelines to reduce tourist overcrowding.
Cheaper international airfares, the growth of the cruise market, and the emergence of cheap accommodation options such as Airbnb are fueling the overtourism phenomenon. Europe, in particular but not exclusively, is feeling the effects, with cities such as Barcelona, Amsterdam, and Venice struggling to cope with the huge influx of visitors.
MORE
11 Luxury Destinations That Are Cheaper Than You Think
Courtesy Ashley Rossi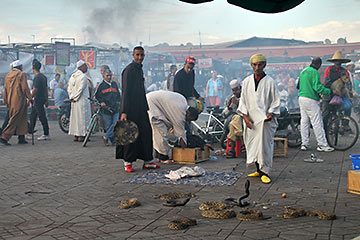 MORE
10 Emerging Places to Visit in Europe For a Crowd-Free Vacation
Courtesy Jamie Ditaranto
As the relentless crowds flock to major tourist sites in cities like Paris and Venice, travelers need to face the truth — we're wearing each other (and the cities we're visiting) out. It's a struggle common across Europe, but that doesn't mean all of Europe has been overtaken by legions of tourists. There are plenty of exciting destinations that may not be new, but they are emerging as exciting destinations worthy of a visit. Plus, the crowds haven't gotten to them yet.
Vipava Valley, Slovenia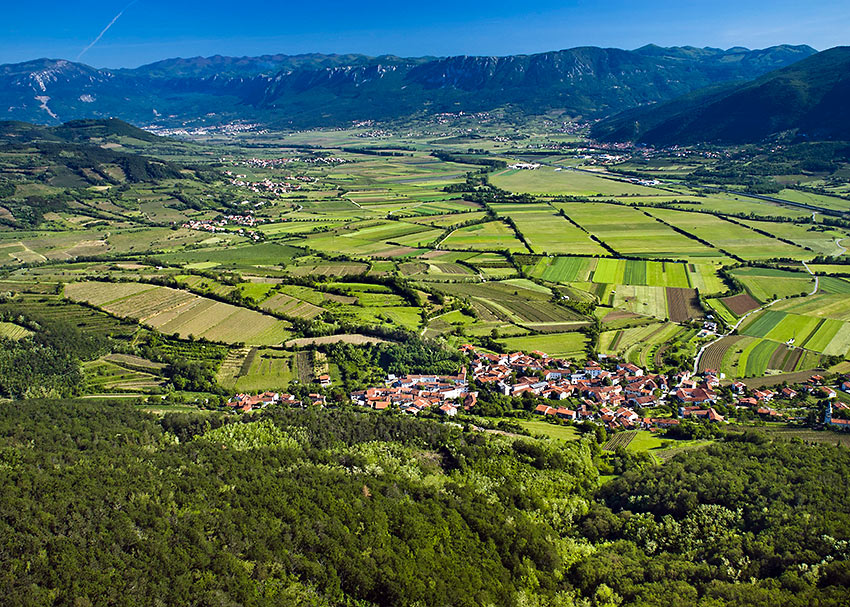 MORE
Together in Spirit – The Best Friends Animal Society
At the core of Best Friends Animal Society's work is the dream that one day animals will no longer be killed in America's shelters.
MORE
A Letter to British Airlines from Traveling Boy's Brom Wikstrom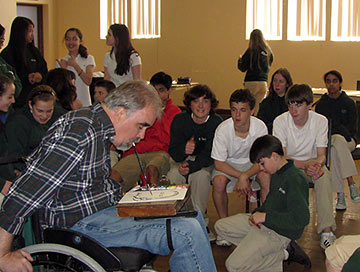 Dear British Airlines,
My wife and I recently returned from a 13-hour flight from Stockholm, transferring in Heathrow and continuing home to Seattle. Flight B049. I seek clarification of issues that have caused us both a great deal of distress and hope that you can help.
MORE
Airfare is Dropping — And You Can Enjoy the Trend Through September
Courtesy Washington Post
For those who can plan their leisure trips for later in the year, the rewards include fewer crowds, less-steamy weather and better prices on plane tickets.
MORE
One in 11 Americans Has Gone On Vacation Without Their Partner Knowing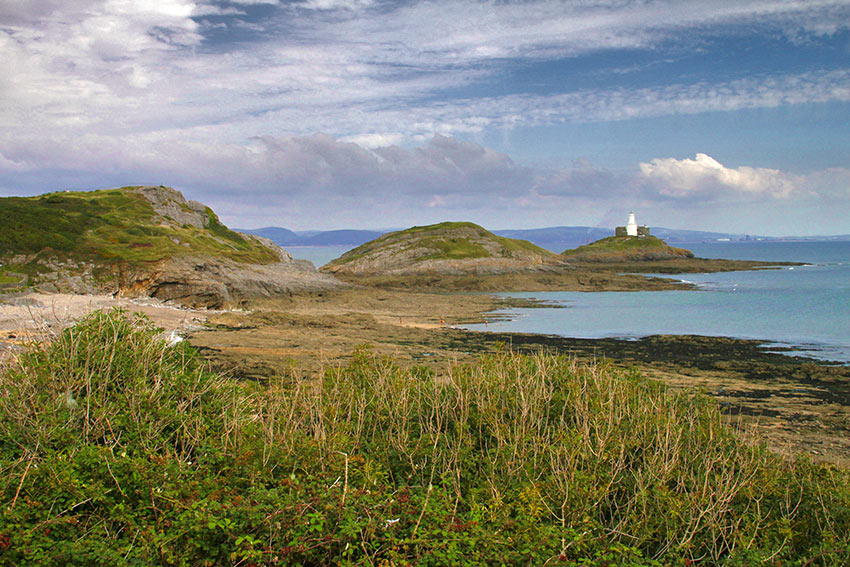 9% of Americans have been on vacation without their partner and lied to them about it
Main reasons are to go with friends, drink more heavily and to have a break from each other
More than two fifths got found out by their partner; one in five broke up as a result
One in ten Americans have cheated on their partner whilst on vacation
MORE
Limited Time Travel Deals
Journey to exotic, far-flung destinations – and save money doing it! These limited-time vacation packages are hand-selected by our team of travel experts to inspire you to get out there and explore. Act now, because these offers won't last long!
MORE
The Demand for Customer Success Managers
Customer Success Managers proactively look for ways to connect companies to their audiences and build a culture of trust from the outset. Download this SmartFocus to learn about the rising demand for Customer Success Managers and the path to gaining this expertise.
Star Struck: Half of the World's Star Rated Hotels Located in Europe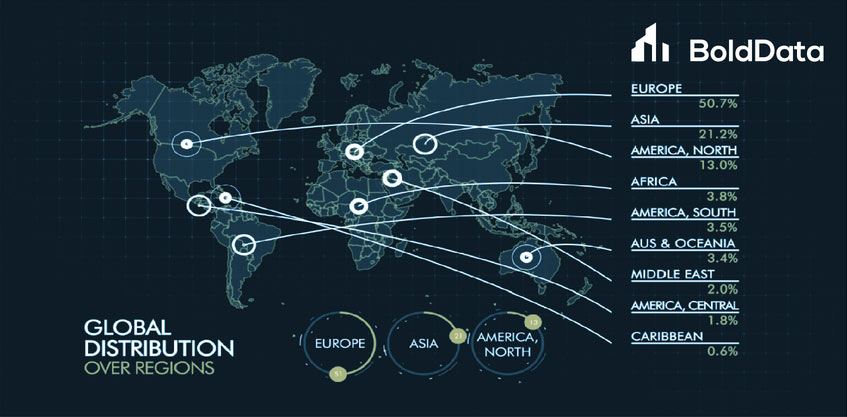 Number of European 5-star hotels have doubled in three years
Asia's star is rising with almost 5.000 new star hotels in three years
Falling stars in the United States: decline in 5-star hotels
Half of the world's star rated hotels are located in Europe. The latest numbers from data specialist BoldData show that there are 402.933 star rated hotels worldwide, of which 204.151 are located in Europe.
MORE
Loro Parque's World Population Clock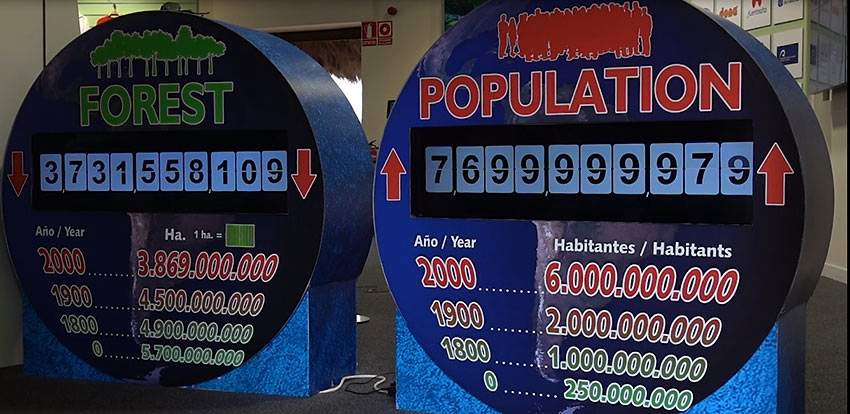 The Loro Parque Foundation warns that there are increasingly more inhabitants and endangered species whilst the forests and animal populations decline, based on estimates by the United Nations' Department of Economic and Social Affairs.
MORE
How to Take Your Own Passport Photo
Courtesy, Caroline Morse Teel, SmarterTravel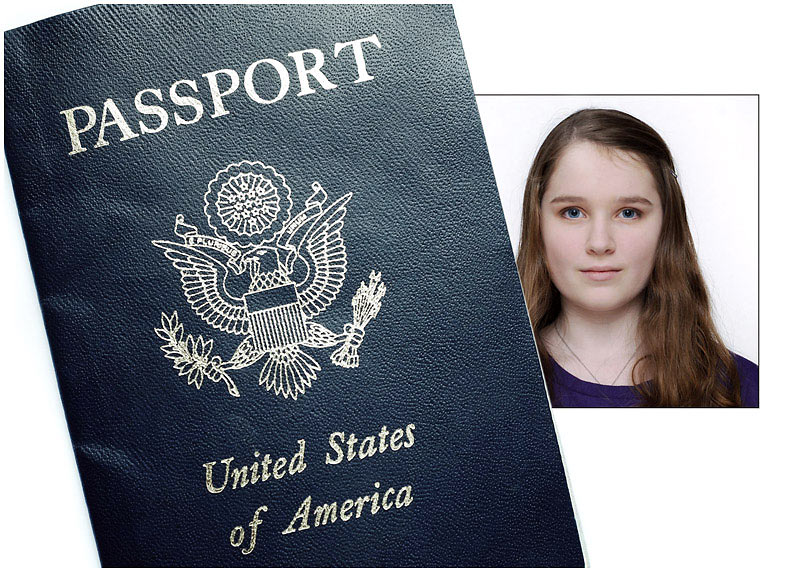 After paying $15 to have an awkward photoshoot in the aisle of a CVS, only to have my passport photos rejected twice (once for being too dark and once for being too bright), I decided there had to be a better way to take your own passport photo. Turns out, snapping your own passport photo is easier, cheaper, and much more convenient than going to a "professional" (a.k.a., the cashier at your local drugstore). Here's a few tips:
MORE
The Worst Seats on a Plane (And How to Avoid Them)
Courtesy Sarah Schlichter
You're crammed into a middle seat at the back of an airplane, with neighbors encroaching on your armrests and an endless chorus of flushing sounds from the lavatory nearby. Alas, you're stuck in one of the worst seats on a plane, and you have to ask: How did you end up here, and how can you make sure it never happens again?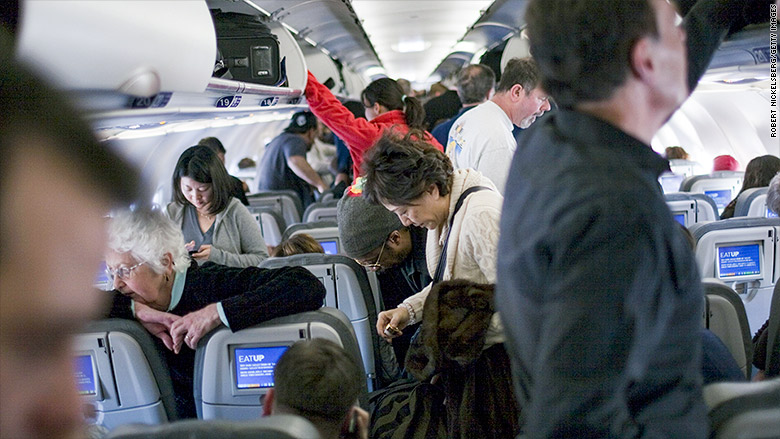 Seat selection can make a huge difference in how comfortable you are in flight, especially on long international trips. I interviewed an expert to help identify the worst airplane seats and explain how you can land yourself a better spot on your next flight.
MORE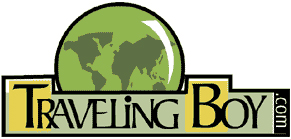 Being on the ground in over 180 countries means you get the full story.