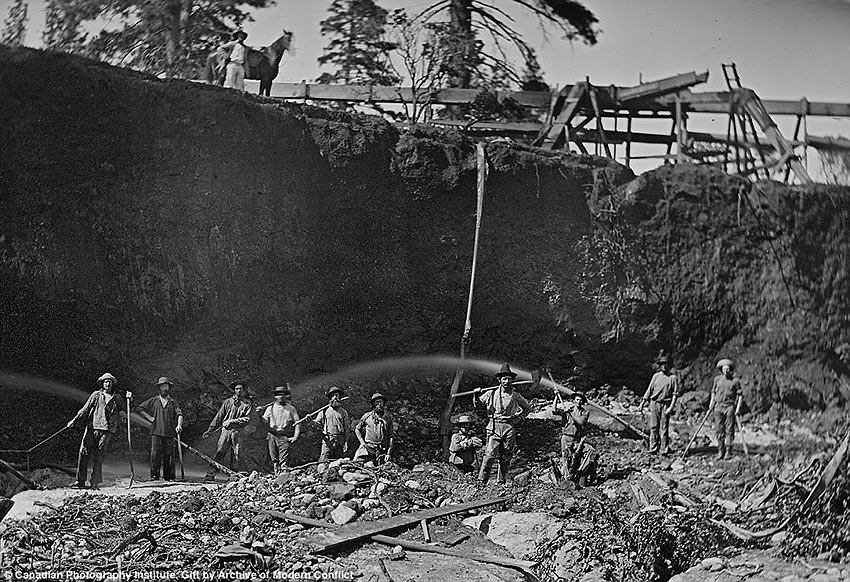 There's Gold in Them Thar Hills
In the 1840s, the population of California was only 14,000, but by 1850 more than 100,000 settlers and adventurers had arrived from all over the world – and they came for one reason: GOLD. James Marshall had discovered the first gold nugget at Sutter's Mill in El Dorado County, creating the largest gold rush in U.S. history.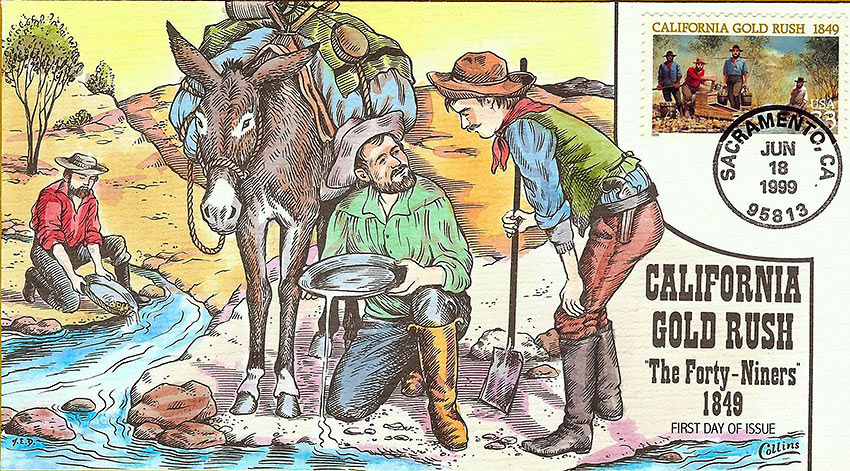 Adventurers poured into the area in search of quick riches, creating a period in American history that has never been repeated. Mexican miners called the area La Veta Madre (The Mother Lode), and the locals called the new arrivals 49ers, due to their year of arrival. Camps and towns sprang up wherever gold was found, and then were abandoned when it ran out.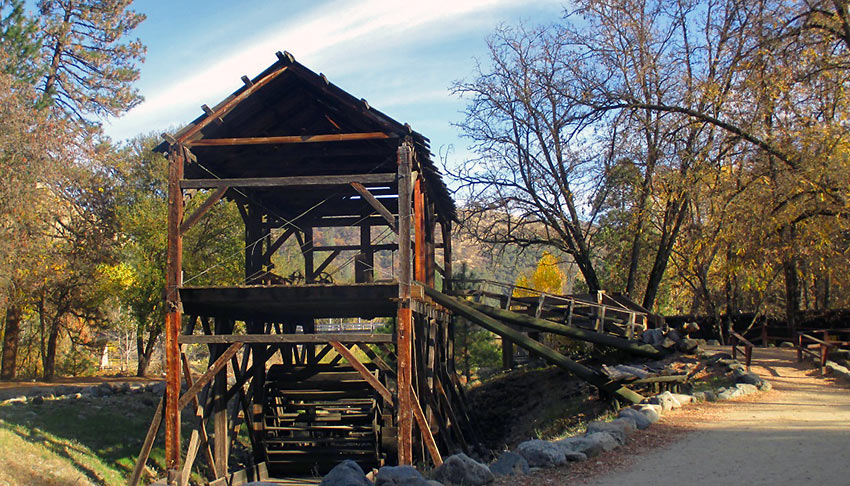 Highway 49 Revisited
Today, visitors still flock from around the world to California Gold Country to discover the area's rich history. Reminders of those glory days can be found everywhere along historic Highway 49, which runs 321 miles along the Heritage Corridor and links many of the 19th century Mother Lode mining towns. This is an area brimming with state historic parks, like Marshall Gold Discovery State Historic Park and Columbia State Historic Park, allowing visitors a look into the days of the Gold Rush history. Almost 300 camps have vanished or are ghost towns in decay. Some are just a stop at the side of the road, but if it is Gold Rush history that you want – this is the place.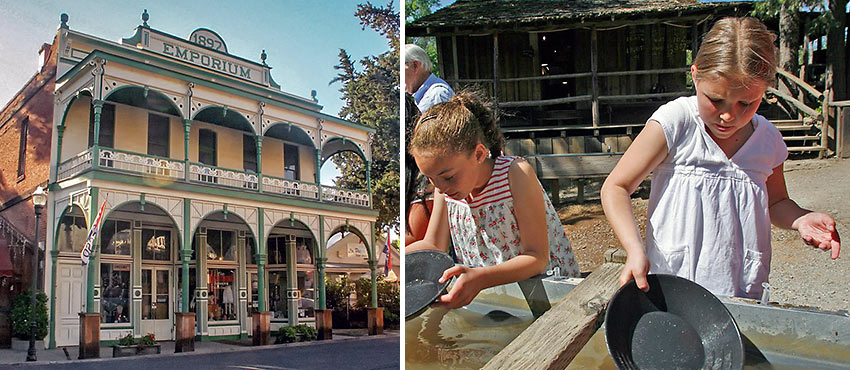 Gold Country South
Tuolumne County is the recreational and cultural center of the Gold Country. Conveniently located near Yosemite National Park, keep your eyes peeled when exploring the back roads, for a sign or plague can easily be missed, introducing you to an area of countless wonders.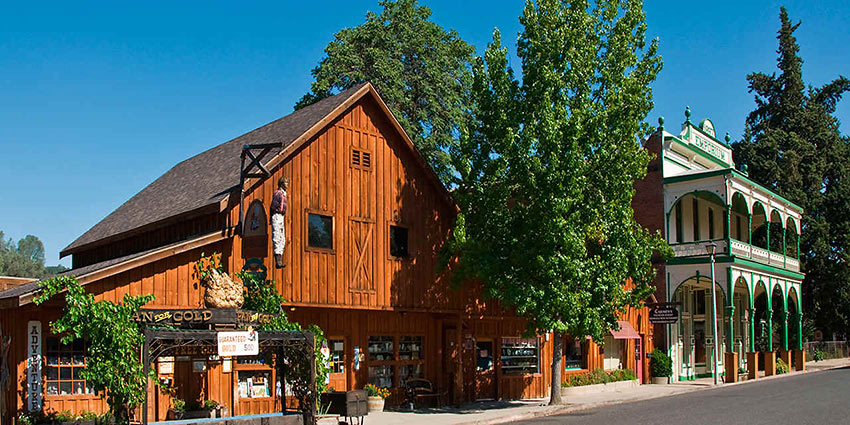 Jamestown
When you see the sign, "Jamestown, California – Gateway to the Mother Lode!" you know you have arrived. Located on Highway 108/49, this small gold rush town is your first stop when visiting Tuolumne County. Main Street is lined with Victorian hotels, saloons, restaurants, antique shops and galleries. The "old west" atmosphere makes historic Jamestown the ideal place to introduce the family to the heritage, charm and authenticity of this historical Sierra Nevada foothill town.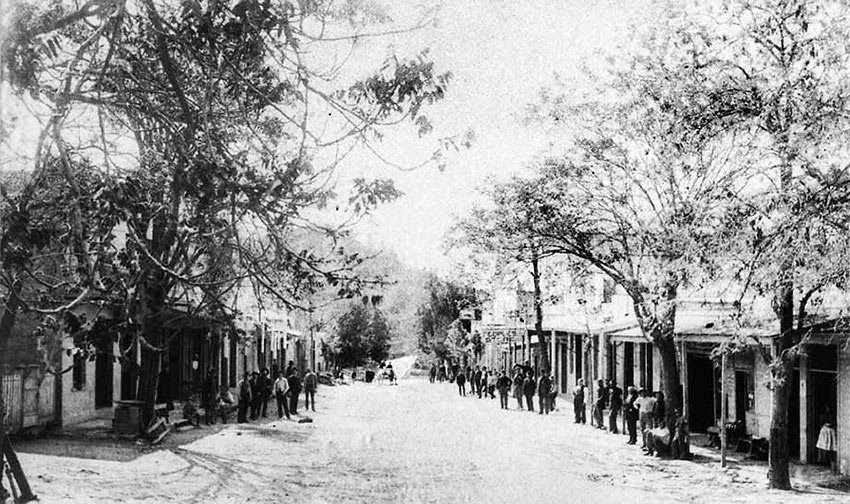 Angels Camp
Angels Camp is nestled on scenic Highway 49, with a history similar to that of many California Gold Rush towns. In 1848 Henry Angel, a shopkeeper from Rhode Island, opened a trading post and made a fortune selling items at grossly inflated prices. Soon there were as many as 4,000 miners working the surface gold of Angels. Today, Angels Camp's population is nearly 3,000, and the entire town remains honeycombed with miles of mine tunnels. One of its most popular attractions is Moaning Caverns, an immense limestone miracle with a main cavern large enough to hold the Statue of Liberty, which is open to the public.

Columbia State Historic Park
Established in 1850, Columbia State Historic Park is the best preserved of all California gold rush towns. Once known as the "Gem of the Southern Mines," over one-half billion dollars in gold (at today's currency rate) between the 1850s and 1870s was mined in the area. At that time it was the state's second largest city. Today it is a year-round getaway that offers a unique blend of museums, displays, town tours, live theater, shops, restaurants and saloons. No other location offers a better overview of California's Gold Rush history. Docents (trained volunteers) appear in costumes throughout the park, and interpret life in a California gold rush town with living history demonstrations, which give visitors a greater appreciation and understanding of California's early days. Popular events include the annual Columbia Diggin's, which is a re-creation of the "tent town" days of early Columbia.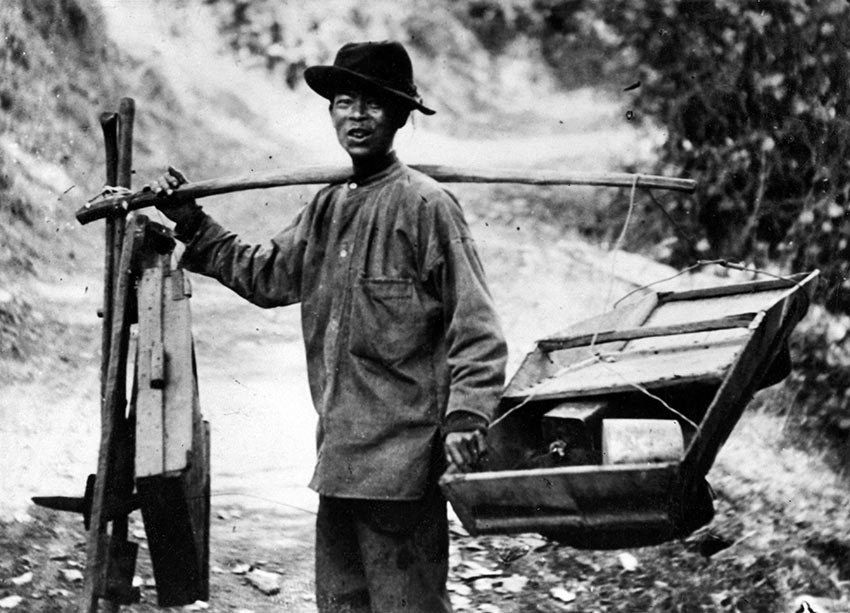 Chinese Camp
During the mid-1850s, an estimated five thousand Chinese immigrants from Canton lived in this area that was known by names like Chinee, Chinese Diggins and eventually Chinese Camp. Many had been driven away from other camps, and settled here due to the openness of the early population of Salvadorians, who accepted the outcast miners without problem. Others then gravitated to the camp, feeling safe and comfortable among others of their nationality.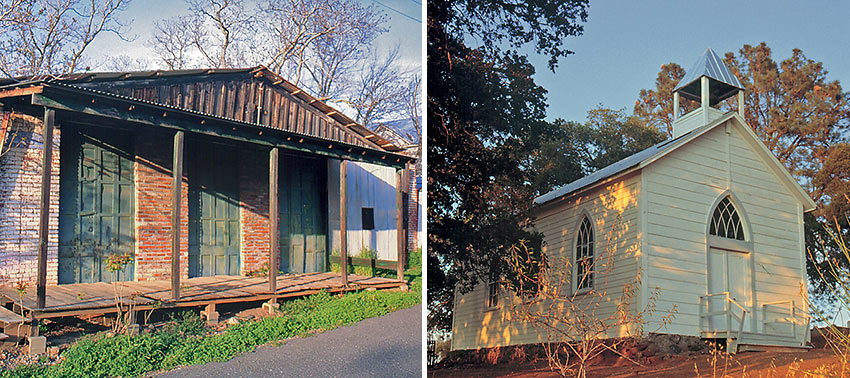 Chinese Camp is easy to find – it's right on Highway 49 about 5 miles south of Jamestown. Today it has less than 200 residents, but there is ample evidence of its colorful past. Much of the camp, though, is in disrepair and surrounded by barbed wire. St. Xavier's Catholic Church (circa 1855) and cemetery sits on a hill, overlooking the town, and makes a great stop for photo opportunities.

Sonora
Known as the "Queen of the Southern Mines," this pristine city offers historic charm with many of its existing buildings dating back to the 1800s. Even side streets are lined with Victorian homes and old-fashioned gardens that hark back to the days of '49. Mark Twain's cabin, where he wrote "The Celebrated Jumping Frog of Calaveras County" is located on Jackass Hill, just outside of Sonora.
California's March to Statehood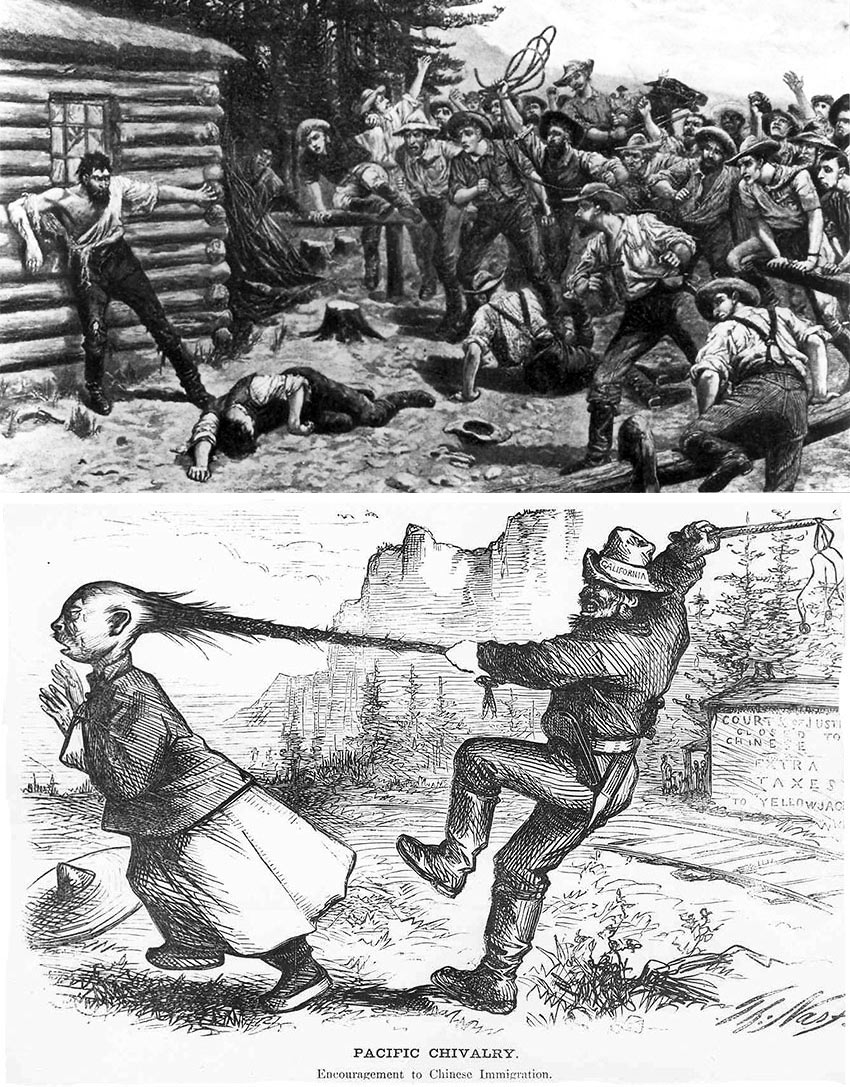 The frenzy of the California Gold Rush drew in hundreds of thousands of people from all over the world and propelled California into becoming a state in 1850. Prior to the arrival of the '49ers the population of the territory consisted primarily of 6,500 Californios (people of Spanish or Mexican decent), who had prospered in the area with large farms and ranches. Many were forced out of their homes and many perished due to lynching's by the new U.S. arrivals. This horrific period is something that is not generally covered in U.S. history books. But, as we all know, "History is written by the victors."