Raoul's 2 Cents
A Funny Thing Happened on the Way to the Doctor
Over two years ago I had pain coming from my lower abdomen. I started to wear a stomach belt hoping it would eventually go away. Wrong! On my next checkup, my doctor felt the bulge and told me I had a hernia — a hole in my stomach. If you have been reading my TGIF joke email for a while, you might recall I shared my appointment with Doc Hollywood who put a mesh on that sucker. This is a follow up story.
The operation went well. Unfortunately, the pain returned after the anesthesia wore off. My doctor said my discomfort was normal and that the pain would go away after a few weeks. Months rolled by but the pain got worse and I went back to wearing that stomach brace.
I went back to my regular doctor who felt the same hernia plus another one on the other side of my stomach — "you have a double hernia!" he declared. He said I should get an ultrasound before the surgery.
Because of the Covid situation, I never had the appointment made until a few weeks ago. All the while, the pain was on my side and I was wearing this band around my mid section for fear that hole would tear all the way open.
At the ultra sound room, the two attendants jabbed their probe up, down and side to side around my belly It took almost an hour. All the while I'm pointing where the pain was but all the while also wondering why it didn't hurt anymore.
Back at home, I'm telling my wife I didn't feel any pain anymore … maybe I should cancel the surgery. She looked at me strangely. The next day I get a confirmation from the doctor who analyzed the ultra sound images.
"I don't know what to tell you Mr. Pascual … I do not see any hernia."
"Doc, you may be right because I don't feel any pain anymore."
He couldn't explain it. I couldn't explain it. Dare I say I experienced a miracle?
The Pharisees (the religious leaders) asked the the blind man:  "how can this Jesus, a sinner who did not follow our religious laws, perform a miracle that made you see?" It was illogical, unbelievable, impossible. All the blind man could say was "I was blind but now I see." (John 9)
I have no explanation. "I had a hernia … but now it's gone."
Miracles still exist. There is no formula. It is nothing we can boast of. God just gifts it to us. Please don't minimize the miracles in your life. When we recognize these heavenly presents, we gain a greater understanding of how amazing HE is and how undeserving WE are. Count your blessings (your family, your work, your health … I'm sure there are a lot of them), bask in his warm embrace and share your joy and give hope to those who need it. We have an awesome God.
TGIF people!
Raoul
"Jesus said 'For judgment I have come into this world, so that the blind will see and those who see will become blind.' "  — John 9:39
Joke of the Week
Thanks to Don of Kelowna, B.C. for sharing this joke.

Video: It's Friday Mufasa
Thanks to Maling of New Manila, Philippines
I never saw someone so happy that it's Friday.
Video: Getting a Room
Thanks to Don of Kelowna, BC for this very quick video
Parting Shots
Thanks to Mel of Washington, DC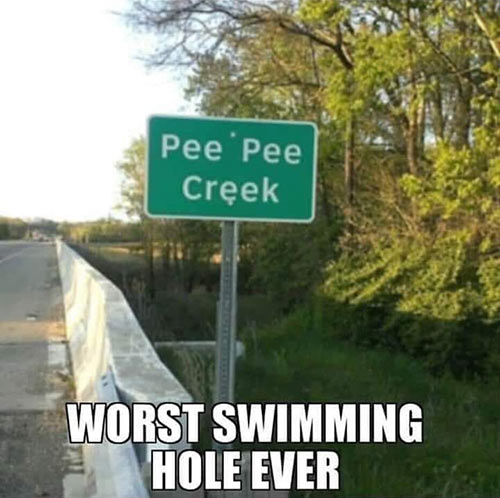 Thanks to Peter Paul of South Pasadena, CA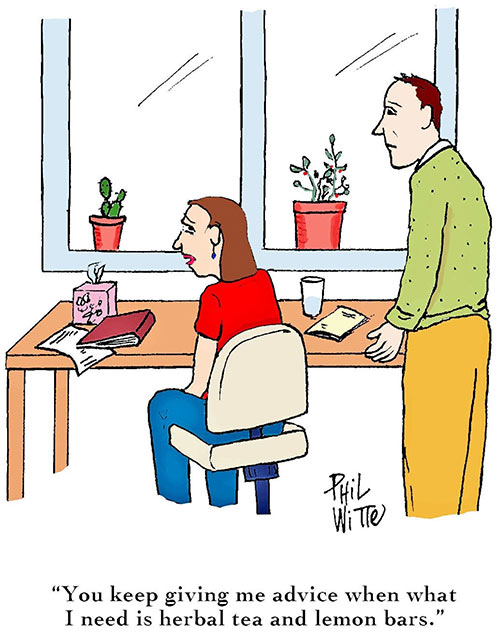 Another one from Peter Paul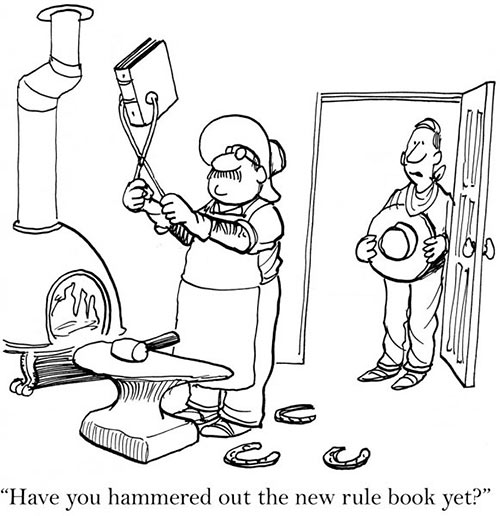 Thanks to Tom of Pasadena, CA