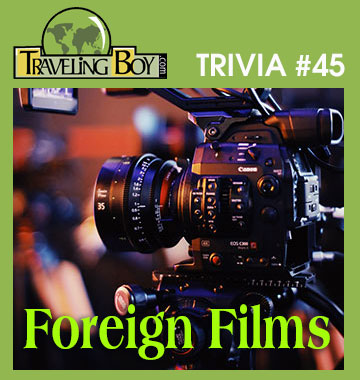 How well do you know World Cinema? You can find out here in our 45th installment of Traveling Boy's Global Cinema Trivia Game. No one will see your answers except you.
Global Trivia 45
Congratulations!
You have completed Global Trivia 45.
You scored %%SCORE%% out of a possible 5 points.
Your performance was:  %%RATING%%
Your answers are highlighted below.
Tags: Foreign Films