Curated by Ed Boitano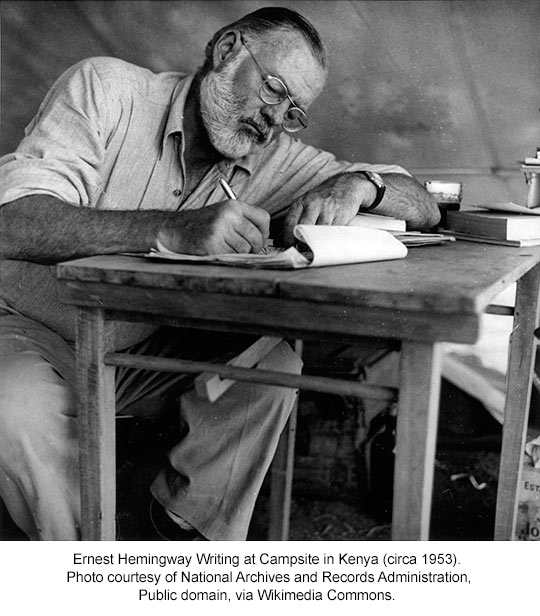 Ernest Miller Hemingway was an American novelist, short-story writer, journalist, and sportsman. With the Ken Burns and Lynn Novick three-part, six-hour documentary film series, devoted to his life, much excitement has been generated about the legendary writer and his enduring influence on literature and culture.
So, we thought the time is ripe for a Hemingway Trivia Game. As always, no one will see your answers except for you.
Global Trivia 54
Congratulations!
You have completed Global Trivia 54.
You scored %%SCORE%% out of a possible 5 points.
Your performance was:  %%RATING%%
Your answers are highlighted below.