DIRECTORS AND THEIR ACTRESS WIVES, PART 2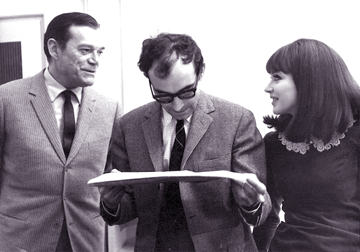 Writer/Director Jean-Luc Godard (center) with Eddie Constantine and wife/actress Anna Karina on the set of Alphaville. Courtesy IMDB.com

Due to the stunning popularity of Trivia 59, the theme for TRIVIA 60 will be the same: FILM DIRECTORS WHO DIRECTED THEIR ACTRESS WIVES.
No one will see your answers except for you.
Congratulations - you have completed
DIRECTORS AND THEIR ACTRESS WIVES, PART 2
.
---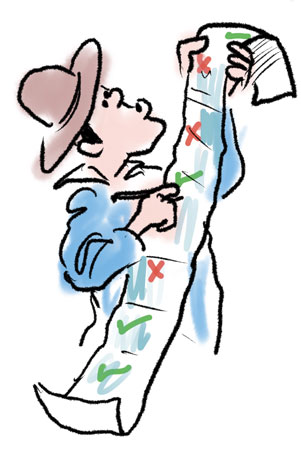 ---
You scored %%SCORE%% out of %%TOTAL%%.
Your performance has been rated as %%RATING%%
---
In Part 3, More on Directors who directed their Actress Wives.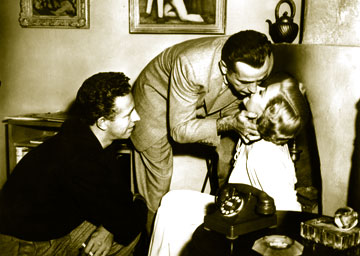 Nicholas Ray directing actress & wife Gloria Grahame and Humphrey Bogart in "In a Lonely Place" (1950) Photo courtesy of Photofest.

Your answers are highlighted below.