Up Close and Personal With Benjamin Bratt – His Private Life
Beverly Cohn
Part 2: Benjamin Bratt's Role as Husband and Father
And Other Thoughts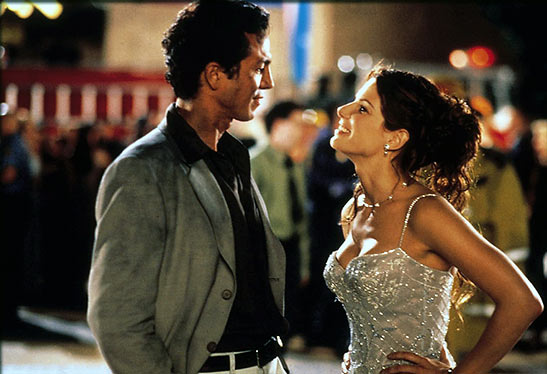 Benjamin Bratt co-starred with Sandra Bullock in "Miss Congeniality." Courtesy Photo

ecap of Credits & Background: Benjamin Bratt has been a successful actor for over two decades, winning an Independent Spirit Award for his work as producer and star of "La Mission," written and directed by his younger brother Peter. The film also earned a Best Indie Film nomination from the NAACP and GLAAD, as well as multiple Imagen Awards for Best Picture and Best Actor. His work in Piñero received high praise while "Traffic" received five Academy Award nominations and a Screen Actors Guild Award for Best Ensemble Cast. Bratt has over 25 films to his credit some of which include: "The River Wild," "Blood In, Blood Out," "Clear and Present Danger," "Miss Congeniality," "Love In The Time of Cholera," "Snitch," and did the voice of Manny in "Cloudy with a Chance of Meatballs."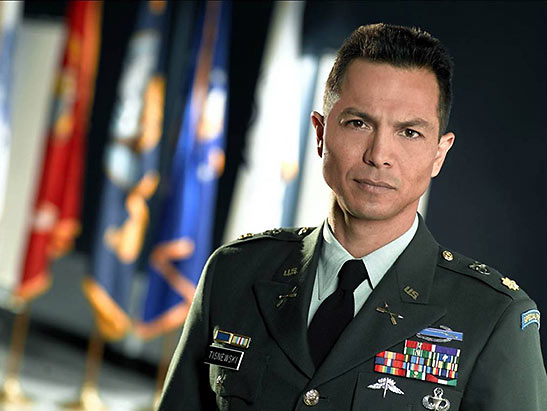 Bratt as Captain Ramirez in "Clear and Present Danger." Courtesy Photo

Bratt first became most recognizable when he co-starred with the late Jerry Orbach in the iconic "Law & Order" series. Other television credits include: "The Cleaner," "Private Practice," "Modern Family," and "24: Live Another Day."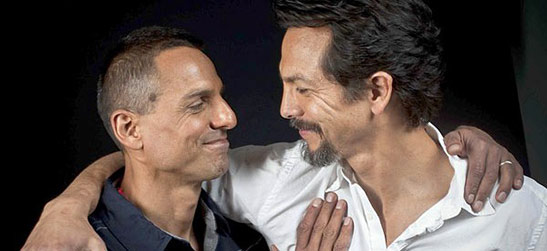 L-R: Peter Bratt directed his brother Benjamin in "La Mission," for which he won an Independent Spirit Award. Courtesy Photo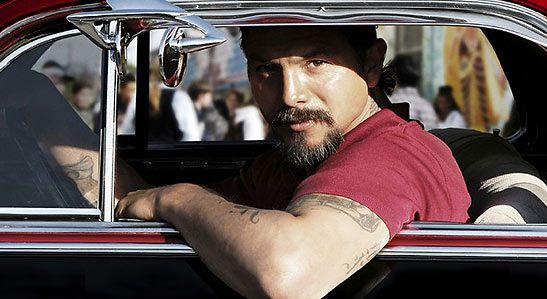 Bratt in his award-wining role as Che Rivera in "La Mission." Courtesy Photo
Bratt, the son of a Peruvian mother and a father of English, German, and Austrian descent, grew up in San Francisco where he attended Lowell High School, continuing his education at the University of California at Santa Barbara and received theatre training at the American Conservatory Theater in San Francisco. He is married to actress Taliso Soto, has two children, Sophia and Mateo, and resides in Los Angeles.
In Part 1, Bratt discussed his method for developing the character of the Colombian drug lord Robert Alcaino in his latest film, "The Infiltrator," directed by Brad Furman and written by his mother Ellen Brown Furman. The cast includes Bryan Cranston, Lara Decaro, Juliet Aubrey, Olympia Dukakis, John Leguizamo, Simon Andreu, Ruben Ochandiano, Joseph Gilgun, Yul Vasquez, Diane Kruger, and Elena Anaya.
Part 2, is a continuation of a recent interview conducted by several select journalists. The following has been edited for content and continuity for print purposes.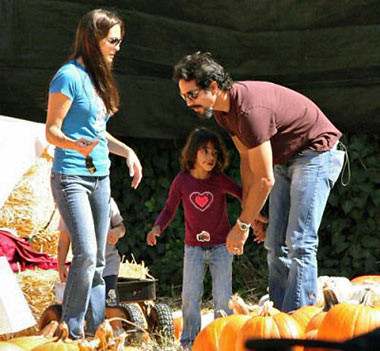 Picking out a pumpkin from a local pumpkin patch.
Courtesy Photo
Did you relate to the family aspect of your character of Colombian drug lord Robert Alcaino and undercover federal agent Bob Mazur's character of Bob Musella?
Bratt: That parallel was quite easy for me. I am a shamelessly doting father. I have a 13-year-old daughter and a 10-year-old son and am in love with both of them as much as I'm in love with my wife. I have to be honest. It takes a lot to get me up in the morning to go to work. I fantasize about retiring.
Journalists: No. Don't do that! (Laughter)
Bratt: (Laughing) I don't think that's really possible. You gotta' put food on the table. I love working. I love actors. I love creating with other talented people. That said, being a family man, being there for my kids in these formative years, is irreplaceable. I've seen too much fallout from too many other families where one parent or the other has made the decision, not to be judgmental, to not be there and the result often is not pretty. So, I want my kids to grow up with the memory of actually having me there most days and so far, we've been very lucky. For the last decade or more I've been fortunate to only be away for short spurts of time, so I'm able to spend most of my time with my family.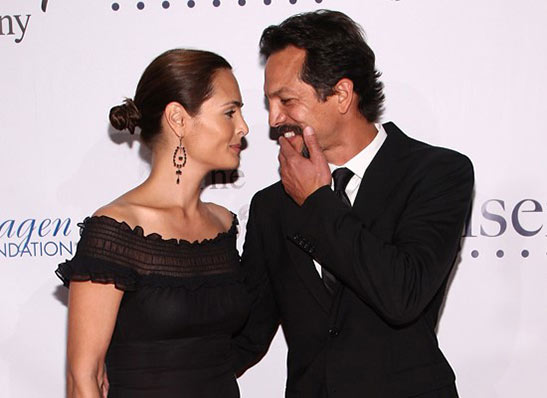 Benjamin Bratt with his beautiful wife Talisa Soto. Courtesy Photo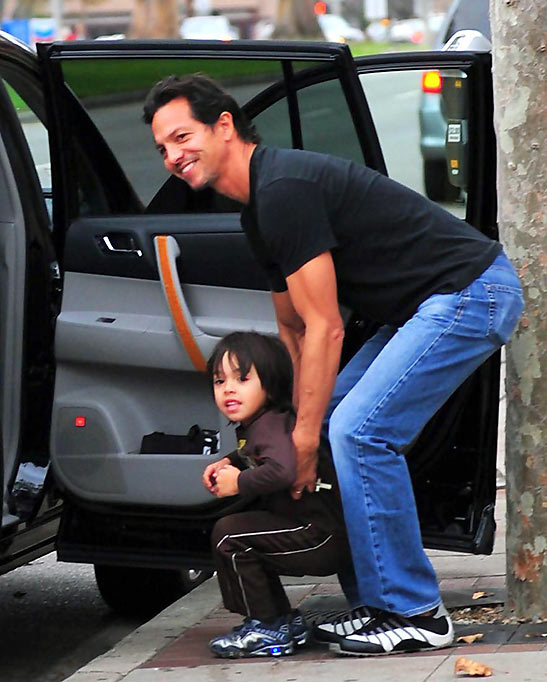 Bratt goes off with his son on a shopping adventure. Courtesy Photo
What brings out your passion for a project?
Bratt: My personal passion comes out when I'm associated with projects that, beyond just the work, have an element of love to them. I like working alongside people who share a similar life perspective on the artistic process. Roles that give you the opportunity to develop a character with complexities and three-dimensionality don't often come around, especially for a man of color, so when they appear you have to seize them and celebrate them.
What's the craziest thing you ever did in a movie?
Bratt: The craziest thing I ever did in a movie was in a film called "Piñero," where I had one friend – this is all in the realm of the film, not in real life – who was shooting me up with cocaine, another shooting me up with heroin in the other arm, while getting a blow job from an unnamed woman. So I had three sensory experiences going at once, if you will. (Laughter) That's not a normal day in my house. (Laughter) Nor was it a normal day in any working environment I've ever been in before or since. So that probably qualifies as the craziest thing I've ever done on film. Someone showed me a clip of that out of context recently, the director of that film, my dear friend Leon Ichaso. I think for a moment he posted it on Instagram and I said, "What the fuck are you doing?" (Laughter) "That's positively pornographic out of context. Please remove it," which he did. (Laughter)
Have you come across a project that you would like to direct?
Bratt: I really love performing and while I have an appreciation for directing and while within any given scene I'm working on with another actor or director I can sense if something is wrong or off, and might have an idea of how to fix it, I don't believe I possess the overall scope it takes to direct or to steer a narrative from beginning, middle to the end. It's a huge responsibility and you really have to answer to one hundred people or more at any given moment. Having watched my brother do it, and other friends of mine, including Brad (Furman) do it, it's stressful and I want to keep my hair. (Laughter)
We want you to keep your hair too, so just keep on doing what you're doing.
Bratt: Thanks. I'll remember that. (Laughter)