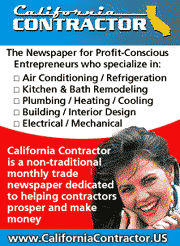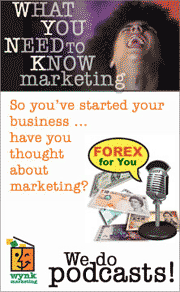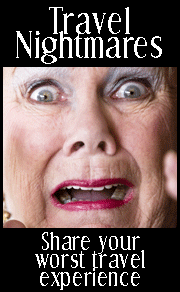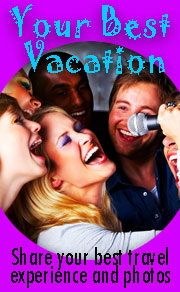 Above Innsbruck: Climbing Karwendel
by Frank Mazer
Breathtaking. Mind-boggling. I am reading about Alex Honnold's free climb of El Capitan in Yosemite but my mind cannot gain a firm foothold on what Alex does and how he ticks. However, reading the story of his El Cap climb rekindled memories of my first experience dipping my toes into the dimensions of what he does. Welcome to a story set among the magnificent beauty and outdoor spirited, playful people of the Tirol, Austria. I first saw images of Innsbruck on television from the 1976 Winter Olympic Games. Thus, was planted the seed of passion.
Cheshire Cat Inn Delivers a Homey Retreat in Santa Barbara
by Mary McGrath
One thing that I love about traveling is a chance to meet new people from places far and near. This seems to happen more frequently when we stay at a B&B designed to encourage conviviality and conversation.
Asia's Must See Destination Is Palawan
by Carmela Kim Alvarez
For someone who loves to take a trip to different places, I can attest that traveling gives an incomparable feeling of satisfaction. The excitement of exploring a different place is simply unparalleled. Sometimes, though, going through the usual turns in our travels can be a bit of a burnout. There is no sense of excitement anymore when we get what we expected to see and go through the customary course of the trip.
37 Above 60, Part III
by Adam Sholder
I awoke the next morning, Wednesday, August 2nd, to find the campground socked in with fog. No matter, I thought, as I had quite a day planned. I headed out to the office that would arrange to take me about 130 kilometers further north, to the native fishing village of Tuktoyaktuk, or "Tuk," situated right on the shores of the Arctic Ocean. I arrived at 8:30 and was told that the weather was worse in Tuk, and no planes were flying out. The Inuit woman told me to check back in an hour.
37 Above 60, Part II
by Adam Sholder
It was 4:00, and far too late to begin an eight-hour journey into the unknown. But there I was anyway, 30 miles out of Dawson, and sitting parked in front of the sign indicating the beginning of the 450 mile-long gravel road known as The Dempster Highway. Completed in 1979 after 20 years of construction, the Dempster is named after Sergeant Jack Dempster of the North West Mounted Police.
37 Above 60, Part I: You're Going Where?
by Adam Sholder
When I told people about my plans for a summer camping trip a few years back, the response was almost invariably, "Why?" It wasn't an unfair question to ask, as my camping trip was a solo journey that took me deep into the Arctic. Beginning in Canada's Yukon Territory, or "Above 60" as it's known to the locals (the Territory begins as 60 degrees latitude), I traveled about 800 miles further north on the globe, to the very shores of the Arctic Ocean.
Hilton Garden Inn Carlsbad Beach Offers Affordable Travel Packages
by Mary McGrath
I've traveled to many Southern California beach cities over the past few years. It's always a pleasure to discover another gem adjacent to the Pacific. I found another one in Carlsbad this past weekend.
Far from the Maddening Crowds: Boutique Hotels in San Diego
by Mary McGrath
It's easy to go to the same old hotels over and over again. It's predictable, it's familiar, but is it memorable? What if you got outside your comfort zone? What if you took a chance and tried something new? That's what I did when I went to San Diego this past weekend. I explored some of the smaller boutique properties and I came away with many memorable adventures.
SpringHill Suites Makes a Splash in Oceanside
by Mary McGrath
SpringHill Suites by Marriott just opened in February, and I've got to tell you, this is a real bargain for being by the ocean. This stylish surf inspired retreat offers a coastal casual vibe. The rooms are finally appointed with a beachy decor, and modern amenities that discerning travelers expect. Step outside and you have panoramic views of the Pacific and a long lazy pier that welcomes your attention.
A Northwest Coast Thanksgiving: Looping the Olympic Peninsula
by Sarah Wyatt
It's almost Thanksgiving – time to admit that not everyone wants to spend three hours in bumper-to-bumper traffic to Grandmother's house for yet another meal of cold turkey and canned cranberry sauce. Veteran road trippers see a different opportunity: four days off to explore some spectacular byway that offers great views and outstanding cuisine.
Tank Pull Fundraiser for the Wounded Warriors Project
by Carlos Roco
Have you ever seen an 80,000 lb. tank on a flat bed truck being pulled by a volunteer team? If you happen to be into the area of NYC, you should drop by in Clifton, NJ (15 miles west of Manhattan) every 4rth Sunday of June. For the 5th straight year, the Knights of Columbus Council 11671 St. Philip The Apostle hosted a Tank Pull Challenge fundraiser for the benefit of the Wounded Warriors Project.
DoubleTree Hilton Westside: A Perfect Place for a Culver City Staycation
by Mary McGrath
It's vacation time, or in our case staycation time, since lately, we've been enjoying short jaunts within a few hours from Los Angeles. This time, we decided to explore Culver City by vacationing five minutes away from home. When I heard that they had recently renovated the DoubleTree Hilton Westside, on the edge of Culver City and Westchester, I decided it was time to take the plunge and investigate this hotel.
The Mermaid Parade
by Michael Schlueter
The MERMAID PARADE is the largest art parade in the nation. A celebration of ancient mythology and honky-tonk rituals of the seaside, it showcases over 1,500 creative individuals from all over New York City's five boroughs and beyond, opening the summer with incredible art, entrepreneurial spirit and community pride.
Hiking Stryn: The Norwegian Fjord Country
by Frank Mazer
"Glaciers to left of us; glaciers to the right of us," This calls to us like thunder while chasms of several thousand feet separate us from them, but not from our blunder. Here we are. Our goal achieved, we stand next to the stone hut we could see from far below. We stand amidst a scattering of rocks. We stand where there are no streams and no pools of water and no faucet to be found. We, the experienced hikers, stand humbled, and we stand thirsty as we stare at our empty water bottles...
A Jogging Tour of Berlin
by Frank Mazer
Jogging between rows of flowers, the blue - white palace behind me, I must remind myself to focus on the task at hand rather than the beauty of the palace gardens. Small groups of tourists are present here and there and a jogger must be aware of circumventing them. There are many paths to choose in these palace gardens in Charlottenburg Palace, Berlin.
The Queen Mary Still Reigns in Long Beach
by Mary McGrath
Since docking at Long Beach Harbor in 1967, the Queen Mary's been pretty much idle, but there's still a lot of activity surrounding this famous ocean liner, making a visit well-worth your time.
Oceanside
by Mary McGrath
Looking for a charming seaside getaway not too far from Los Angeles? Look no more. Oceanside is one of many charming coastal communities of Southern California. About 1.5 hours south of Los Angeles, it's hard to believe that this quaint city is currently celebrating 125 years. It has been a bit under the radar compared to some of its neighboring communities, but that's changing.
800 Days in Panama, Part II
Eric Rosenfield
I have officially moved into my new house. And so now I'm living about a 35-40 minutes hike up from the road down below/my old house, which means that... things are super chill. Up where my new house is, no one really bothers me, I have very few (and very quiet) neighbors, and there's some beautiful views and tons of great nature, including lots of birds!
800 Days in Panama, Part I
Eric Rosenfield
Bari koin dere, my readers, as we say in my community, speaking the indigenous language of Ngäbere. It means "very good afternoon." And a very good afternoon it is. Fortunately I've been lucky enough to have some time off recently, since funding for my next aqueduct project has yet to be filled.
Celebrating California's Central Coast: Cambria and Paso Robles
by Mary McGrath
Itchy to get out of town, it was time to plan another excursion. I'd heard some great things about Paso Robles, and thought we'd partner with a stop in Cambria to round out the adventure. It was a great strategy. Paso Robles is a mere 40 minutes from Cambria, requiring an easy drive over pristine rolling terrain...
Destination Del Mar: Opulent Luxury, or Beachy Vibe
by Mary McGrath
Another getaway was in order, and this weekend, Del Mar was our chosen spot. I hadn't been to this area in a number of years. My fond recollections only centered on my rich wild aunt who liked to test her skills at the track. But Del Mar's got many charms besides gambling, and that's why we were here. It's a mere two hours south from Studio City, and well worth a visit.
The Frigid Temperatures of Alaska's Mighty Interior
Story & Photos by Sandy Lorrigan
With only a 7-day time out from record-breaking frigid temperatures in Alaska's less-known interior, remote Delta Junction mysteriously missed receiving the 10 inches of snow that was predicted. The temps began plummeting last week as I write to a rather balmy -37 F, with a -47 F below wind chill. I remember a saying I once heard in Wisconsin: "It's as cold as a nun's buns."
River Cruise – France, the Rhone River
by Caroline and Steve Lake
River cruises in Europe are becoming more and more popular. They offer a very different experience than ocean cruises. The intimate, smaller river cruise ships can dock in small ports right in the town you are visiting. No long bus trips are required, just step off the ship and you are there.
Oxnard: LA's Affordable Beachside Community
by Mary McGrath
For many years, Oxnard was one of those requisite pit stops between LA and Santa Barbara. For many years, it wasn't a place I even considered visiting, as my car was naturally headed to Ventura, Santa Barbara or Montecito. Oxnard is now it's own destination. After some prowling, I've discovered that Oxnard has its own story to tell.
Explore The Beer Tents of Oktoberfest In Munich
by Jack Vaughan
Autumn is fast approaching, so put away your summer peach sangria and break out the frosted pints and steins, it's time for Oktoberfest and the best place to experience this festival is in the German city that gave us the Weissbier or white beer, Munich.
My Vienna; My Native Cuisine
by Susanne Servin
Going home is always a wonderful thing. Even though I have lived for many years in New York and am now a US citizen – Vienna will always be home. So when I recently traveled to Vienna I immediately noticed all the things about the city that I've always loved. When I got off the plane, even the famous Viennese air embraced me, evoking fond memories from the past.
Sublime Sedona
by Caroline and Steve Lake
In the heart of Red-Rock country, Sedona lies in a canyon where rushing Oak Creek and the red-rock monoliths meet. It is spellbinding. No wonder U.S.A. Weekend voted Sedona the #1 Most Beautiful Place in America. Just a two hour drive from Phoenix and on the way to the Grand Canyon, Sedona is easily accessible.
Ride Into Taiwan
by Sarah Wyatt
Sipping on a flavorful beverage that I was told was merely "plum juice." I relaxed at Formosan Aboriginal Culture Village, watching a cultural performance given by a group of indigenous people of Taiwan. Yes, Taiwan. As an American Indian, I'm embarrassed that I forget that I'm one of many aboriginals in the world.
Flagstaff, Arizona: An All Season Destination
by Caroline and Steve Lake
Nestled below the San Fransico Peaks on the Colorado Plateau, Flagstaff, Arizona is an all season destination. Well known as a ski resort in winter, Flagstaff is a very special place in the summer. Only a two hour drive from Phoenix on Interstate 17 this University town seems a million miles away. Cool breezes off the mountains are redolent with the scent of pine, an easy escape from Phoenix triple digit heat.
Berlin's Hoppegarten: A Day at the Races
by Frank Mazer
Powerful horses, with jockeys astride in their brilliant silk colors, are loping towards me. I stand in the middle of the turf track staring through the camera viewfinder while my "All Access Press Pass" clings to my wrist. The brilliant green splendor of the scene captivates me. Lush green forest all around the glimmering green race course and the magnificent movement of the horses are all nicely framed in my camera lens.
What's New in Las Vegas
by Caroline and Steve Lake
The newest hotel in Las Vegas is the Cosmopolitan, with wonderful surprises on each floor. Go to the second floor to get a startling perspective on the chandelier that drapes down to the first floor in gorgeous loops of fine crystal. Restaurants are scattered on different floors and the pool is on the top level.
Sammy's Woodfired Pizza & Grill Comes to Los Angeles
by Mary McGrath
I'm always excited to hear about new arrivals to any dining scene, and when I got wind of one of San Diego's finest coming to El Segundo, I was anxious to give it ago. I wasn't familiar with Sammy's Woodfired Pizza & Grill, already with 17 locations throughout California and Nevada, but I'm a big fan now.
Cotswolds - Bourton-on-the-Water
by Patti Nickell
On an early spring afternoon, with the temperature in the 70s and the sun shining, I wander along the footpath next to the Windrush River that flows right through the heart of this village in England's Cotswolds region. The Windrush is not really a river, but a bubbling brook that one could easily wade across.
Going Ghost Hunting at the Riverside Mission Inn
by Mary McGrath
I've never been totally comfortable staying in old hotels. Maybe it was because I played with the Ouija board too much as a child, or perhaps I read too many Stephen King novels, but old places fascinate me and give me the willies. Plus, I have a very active imagination, which doesn't help.
Obstructed by Aliens: Driving Along the Oregon Coast
by Frank Mazer
What are these dozens of people doing walking in the middle of this road in front of my car? It's 2:00 a.m. Pitch black. I'm driving a small rented Mazda over the coastal range of mountains from Portland to the beautiful Oregon coast.
Everything's Coming Up Roses in Pasadena
by Caroline and Steve Lake
Quite simply, Pasadena, California is a treasure. There are more wonderful, surprising things to do then you can count.With a population of 133,000 the vast array of cultural activities available in Pasadena is amazing. Pasadena is a place to return to again and again to discover innovative museums, restaurants and theater.
Taking the Kids - 10 Tips for Dads Traveling Solo With Kids
by Eileen Ogintz
These days, many dads live far from their kids and are getting ready for their annual Summer Vacation Visit. Many count on vacations together to make up for all the time apart. Other dads plan just-me-and-the-kids getaways camping, hitting ball parks or fishing.
Feasting on Bugs and Grubs
by Mary McGrath
Adventure writer that I am, I've always been curious to try the unusual. This pertains to dining as well. I've sampled cuisine from around the world, and most of it would be classified as edible. But cuisine that's deemed inedible is another story. It was time to try some insects and grubs.
Dirty Harry in Maracaibo
by Frank Mazer
The gun he was pointing at me was big barreled. I had just entered my apartment complex in Maracaibo, Venezuela, through the back entrance. Through two iron gates requiring two different keys. Past the 10 foot high wall intentionally littered with broken bottles on top of it to stop those inclined to climb.
Travels with "Jane-Jane" - Sporting in Portsmouth
by Frank Mazer
I'm on the edge. It's a January night in the U.K. It's a dark mass I see ahead of me. A few lights twinkle in the distance. I'm at the edge of the sea staring through the windshield over the bonnet (hood) of my little red car. A small stone wall and a sudden dose of human sense is all that provoked me to hit the brakes...
Tough Sledding in Stavanger
by Frank Mazer
She's shouting into the night. She's running downhill. Snow is falling gently. The only lights are those glowing in the wooden homes along the snow covered street which tips down and away steeply in front of her in the dark of the early evening. A Norwegian winter evening. In suburban Stavanger, on the South coast near the North Sea.
Humbled in the French Alps: Moguls that Mean Business
by Frank Mazer
My friend, Jean-Paul, is a snowboarding addict. He is an expert who spends 100 days a year on the slopes of the Alps. I am a pretty good skier who has spent about 20 days a year on the slopes for each of the past 30 years. My friend, however, sometimes becomes overly zealous and childlike in his approach to the slopes.
Lexington Beyond the Horses
by Patti Nickell
Lexington, Kentucky may be the "horse capital of the world," but its appeal as a travel destination goes far beyond that. The crown jewel of the Bluegrass offers (in addition to horses) history and heritage, bourbon distilleries, wineries, indigenous music, quirky museums, and an antique store that would put those in New York or New Orleans to shame.
From Seward to Talkeetna: The Best Alaska Has to Offer (All Roads Are Not Created Equal)
by Dee Buchanon
A 2.5-hour drive along one of the most breathtaking routes in Alaska doesn't even begin to reveal it all. Designated a National Scenic Byway and All-American Road, the Seward Highway stretches 127 miles from Anchorage to Seward, bordered by the picturesque Turnagain Arm.
A Northwest Coast Thanksgiving: Looping the Olympic Peninsula
by Sarah Wyatt
It's almost Thanksgiving – time to admit that not everyone wants to spend three hours in bumper-to-bumper traffic to Grandmother's house for yet another meal of cold turkey and canned cranberry sauce. Veteran road trippers see a different opportunity: four days off to explore some spectacular byway that offers great views and outstanding cuisine.
The Faces of Ireland
by Elyssa Davalos
Elyssa Davalos continues with her photographic exploration of the great faces of the world. The following photographs were taken in Dublin, Donegal, Sligo and Armagh Counties from June 5 to June 12, 2010. The photographs are intended to speak for themselves.
The Taj Mahal
by Julio Natividad
"Tell the world about your love for me." Legend has it that these were the dying words of Mumtaz Mahal to her husband, the Mughal emperor Shah Jahan. The latter had been fighting a campaign in the Deccan Plateau in 1631 when his favorite wife suddenly succumbed after giving birth to their fourteenth child.
An American Student in London (Part 2)
by Stephanie Keats
One of the perks of going to an overpriced institution of higher learning like USC and going abroad is that they organize free trips for you to go on so you can "experience"more of the UK... So Friday I traveled to Stratford-upon-Avon for my all inclusive weekend of fun.
An American Student in Thailand (Part 2)
by Lindsey Koro
Before coming to Thailand, I was feeling guilty about my amazing life (hehe). I thought that coming here would be my chance to be challenged and work hard to give back to the world without having everything handed to me. Working as an English teacher has certainly been a challenge, but this past weekend had me wondering yet again what I've done to be such an incredibly lucky person.
In My Wildest Dreams
by Elyssa Davalos
Vastly dramatic landscapes pour out of the painted sky. To behold this unique voyage makes you feel like an explorer from another era. There is no better way to see Alaska than under the knowledgeable and guiding hands of The Boat Company.
Caramoan, Philippines
by Julio Natividad
A warm breeze softly blew into our faces as our motorized outrigger boat slowly made its way through the shallow, crystal-clear waters. Within minutes the next destination on our second day of island-hopping came into view: a sand bar that stretched several hundred meters from where our boat came to a rest.
Recipe For a Perfect Vacation: Excellence Riviera Cancun!
by Wendy Koro
It's my third day at the Hotel Excellence Riviera Cancun and the Do Not Disturb card is in the slot again. I'm feeling lazy and content…mesmerized by the view. A thatch roof tops my balcony vista, framing the brilliant sky, pristine pools, ever-moving azure sea and powdered sugar beaches below. Sunlight glints off the water and tropical breezes feel like a warm caress, which along with the gentle dance of gauzy curtains slowly pull me into a feline stretch.
An American Student in Thailand (Part 1)
by Lindsey Koro
I've said the word what seems like billions of times, but in 3 days these images in my head of this foreign place will come alive. I'll be living and working in a Muslim community called Ao Luk in the Krabi province of Southern Thailand. I'm joining a volunteer organization--Global Vision International (GVI)--of which I've heard wonderful things, to teach English for ten weeks to little kiddos!
An American Student in London (Part 1)
by Stephanie Keats
What happens when you take a 20 year old sorority girl without any sense of direction and put her in a foreign country? Well we're about to find out. My name is Stephanie and I'm a LA Girl, born and raised, who's about to embark on a 5+month adventure to study abroad in London.
The Parade Has Started
by Tom Joyce
The Parade has started. Grand Marshal Captain Chesley B. "Sully" Sullenberger waving to my grandstand. But a tour director is informing me that the grandstand is collapsing. The truth of the matter was that someone had left a water spigot running and the corner was settling into the soft earth under the support strut. Happy New Year. What was I to do?
Shouldering Tradition
by Gabriella Gafni
It was on a sweltering day in July, 2000 on the occasion of "The Feast of Our Lady of Mt. Carmel" in Brooklyn, New York (the childhood home of my mother and her family) when I noted the command, "Uaglió, a spal!" (pronounced "Wal-Yo, ah sbahl"--- "young men, on your shoulders!"). These words, signaling the lift of the Giglio, echoed the inflections of my Napolitano ancestors. The imperative mingled with aromas of brasciole (a kind of sausage), opened clams on the half shell, zeppoles, and a host of other Italian delicacies.
Nature's Playground: The South Island of New Zealand
by Wendy Koro
We've all watched little kids at the park. Racing from the swings to the slide to the monkey bars, shouting, laughing, squealing with delight. They've been there, what...a hundred times before? But it doesn't matter, they're in play mode and they are seriously all in to have fun.
Terrorist Attacks in Mumbai
by Nino Mohan
I should be angry at the politicians in India for having failed to provide safety and security that the citizens and tourists expect. I should be angry at the terrorists for subjecting so many families to horror by killings innocents, terrorizing and injuring their loved ones. But this is not the time for finding faults. It is time to celebrate good deeds of the brave souls who saved lives and to stand up against terrorism to let the terrorists know that their cowardly acts are wrong and do not scare us.
What to Do if You Are in an Accident
by Russ Brown and Chuck Koro
Most of us think we know the protocol to follow if we are involved in a traffic accident but when you are actually involved in an accident your adrenaline starts pumping, you may be injured, and your ability to think can be clouded. It is important to understand what needs to be accomplished, not just at the accident scene, but in the following hours and days, including preserving your version of the accident.


FEEDBACK FOR PATTI
I enjoy your newsletters -and particularly Patti Nickell's article about the 'Pudding Club' in the Cotswold's. An old friend of mine is taking a holiday there this year and plans to try their Jam Roly Poly and Spotted Dick - amongst many!

--- John & Maggie - UK

FEEDBACK FOR JULIO
The way I read this article, you stayed at the "Breeze and Waves". Do you have any pictures of the cottages, and would you recommend to some first time visitors to Caramoan?

--- Richard Simons, Stockton, CA
Hi Richard,
Breeze and Waves was still under construction when I stayed there in Feb. 2010. It should be finished by now. You can see pictures of the resort on this page. We got to stay in one of the small cottages in the picture. I'll recommend it to budget travelers but you might want to look at other options. We chose it because of its location right by the beach. You can try other resorts in the Caramoan town proper (you have to get a ride to get to the beach and the jump-off point to go island-hopping but it's a relatively short distance). There are also two higher end resorts located on a cove and very near the islands: Gota Village Resort (unfortunately there is something wrong with their website right now) and its twin resort Hunongan Cove. Caramoan is a relatively new tourism development so resorts are just now being built.

You can go to this site for a good list of choices for accommodations in Caramoan.
I should add that it might be good to go to Caramoan (and almost anywhere in the Philippines) during the dry season from December to May. June to November are the typhoon months and sometimes typhoons will still come during early December.
Julio
* * * * *
Hi, I'm planning to go to Caramoan this coming May. Would you know the number of Breeze and Waves Cottages? Thanks!

--- Ann, Manila, Philippines
Hi Ann,
Breeze and Waves' phone number is 0908-2911072. Look for Freddie. Hope you have a grand time at Caramoan!
Julio

FEEDBACK FOR WENDY
For Nature's Playground: The South Island of New Zealand
Hi Wendy,
In winter, Heritage Heights Apts. now offers free shuttle service to and from Queenstown 24/7 to guests without cars. We own a 7-passenger 4-wd Toyota Highlander used specifically to taxi guests up and down the hill during winter months. We also run advance purchase winter promotions which include a 4-wd rental.
If any of your readers head over this direction, I will enjoy extending Heritage Heights hospitality!!
Cheers
--- Ailey, Owner, Queenstown, NZ
* * * * *
New Zealand text and pix top drawer! Almost as good as making the trip. ( but one still wants to. . . ) Full of useful detail. Only trouble with the website: It's tough figuring out which feedback goes with which article, and the more there are, the tougher it gets!
--- Ken W., Camarillo CA
Thanks Ken..."álmost" is right, you really have to experience the South Island firsthand. Granted this piece is long, but still all I can think about is how much I left out! I agree abut the relevancy factor re the feedback--it can be confusing...sometimes I have a "Wait a minute...what?" moment myself.
Thanks for writing,
Wendy
* * * * *
Okay Wendy, from now on whenever you book your travel, please reserve space for me. I will carry your luggage, bring you cold drinks, massage your shoulders, and change the film in your camera (oops, I guess you don't have to do that anymore). Wonderful ideas and recommendations. Can you get to New Zealand from Boston in less than a week?
--- Carl A., South Easton, MA
Ha ha ha Carl, you're quite the comedian! But you'd be surprised how short that flight feels. I suspect Qantas isn't the only airline who's figured out that 3 movies, 2 full meals, lots of snacks and a complimentary travel pack (eye mask, warm socks and neck pillow) equals a quiet, well-behaved cabin. It really isn't bad. Just fly direct--pick the shortest flight w/ no lengthy layovers and you'll be fine. Re: signing on as my Super Sherpa...why not? I think you know I seldom travel in anything less than Party mode. There's just that pesky background check...
Thanks for writing,
Wendy
For Excellence Riviera Cancun:
Wendy, I truly enjoyed your info especially since we leave in a week to celebrate my 50th Birthday. Was it necessary to make reservations at the restaurants? Was there a dress code for the restaurants? What would you recommend not missing while there? Was the spa experience worth it? Did you travel away from the resort while there? Thanks,
--- Kim P. Fuquay, Varina, NC
Hi Kim.
Sorry for the delay in responding...you had heavy competition with the holidays. Reservations at Excellence restaurants are not necessary and you will not find a wait. The dress code is basically no bathing suits and flip-flops...with a decided a mix of atmospheres. Mostly the open-air beachside spots are super casual, the rest slightly more formal. Truly, as long as you are clothed, I don't think you'd be turned away anywhere, though most people seemed to enjoy dressing up at night...I suspect more for their own pleasure than any sense of decorum.
The spa experience was worth it, though my favorite part wasn't the actual massage. The precursor was a 45 min. or so rotation from sauna to a series of (kind of wild) water jets which was very different and very cool, not just for women. In its' entirety, and with the serenity of the beach/champagne/strawberries, it was memorable.
We did not travel away from the hotel this trip, but the hotel is very helpful in arranging day excursions to fit your desires and you do not have to book these until you arrive.
Have a great time!
--- Wendy

FEEDBACK FOR NINO
I enjoyed Nino's contribution, since we all read about the frightening terrorist attack. Having travelled somewhat through India years ago, I am continually impressed with this country and the gentle spiritual aspects of this nation. Some day I look forward to going back. Nino has encouraged me. Thank you!

--- Yoka Y., Westlake Village, CA

FEEDBACK FOR RUSH & CHUCK
Dear Mr.s/counselors Brown and Koro,
Thank you for a very informed and succinct article on motorcycle accidents and the law. It inspired me to think about getting a motorcycle, but not have an accident. But, if I do I am now well informed with the basics of what to do providing I do not perish in the accident. Any tips about that too?
--- Unnamed

Dear Rush and Chuck,
I wish I had read your article before our camping trip the Friday prior to President's Day.
My wife and I were in a car accident on our way to a camp ground. We were "rear-ended" and the impact caused our car to crash into the car in front of us. The contents of the truck that we were riding scattered onto several lanes. It's a miracle our two dogs decided to stay inside the car. My wife and I were shaken up badly but despite the mess, I was still able to walk out of the car. I got the license plate of the driver in front of me but, to my surprise, after reviewing the little damage on his car, he then sped off. I didn't know you could do that! The driver who hit me from behind gave me his information and then he too left the scene without saying good 'bye. When the police arrived all I had to go by was the little information I had jotted down which I hope was truthful. What if it was bogus? What if I had written the plate number incorrectly? How would that affect my insurance? What if we were unconscious, who would have written down all that information?
I do have one suggestion if you are injured in an accident. The police asked if my wife wanted an ambulance to bring her to the hospital but we declined the offer. I remembered when I rode an ambulance years ago that it was not a comfortable ride. I was strapped to the stretcher and there were all sorts of medical equipment dangling noisily above me. As long as you are able, it is a more relaxful ride inside a car. Besides, isn't there a fee for ambulance service?
--- Dave S. of Pasadena, CA

---
© TravelingBoy.com. All Rights Reserved. 2015.
This site is designed and maintained by WYNK Marketing. Send all technical issues to: support@wynkmarketing.com