The Balkans:
Lovely States of Mind and Meanderings...
Story by Fyllis Hockman
Photos by Victor Block

his is not going to be your typical travel story. Oh sure, it started out that way. A story about a tour sponsored by Overseas Adventure Travel they called "The Crossroads of the Adriatic." It was going to be all about the medieval town of Dubrovnik in Croatia, a series of dozens of waterfalls at Plitvice Lakes, streaming down cliffs, cascading over rocks, weaving through brush over an expanse of 114-square miles, exploring Sarajevo in Bosnia, a city that suffered through the longest, most devastating siege by Serbia's hands in the history of modern warfare and a visit to Ljubljana, Slovenia, my newest favorite European city with broad promenades, wide pedestrian-only walkways and multiple town squares. And that's just the tip of the itinerary that brought a new adventure to our group of 16 day after day. But that's where the story veered into trouble….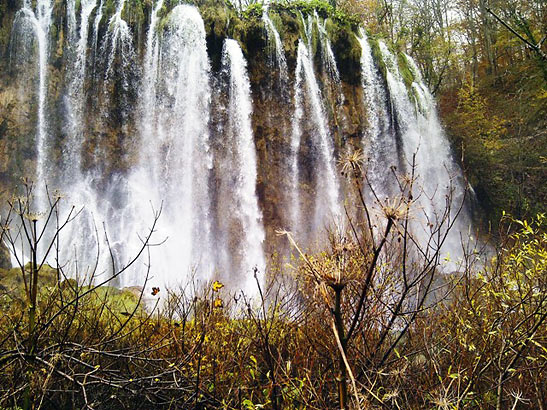 I found myself being equally surprised and delighted by all the little extra things we were seeing and doing – and yes, often eating – that were NOT on the itinerary that I decided makes an interesting story in and of itself. Because, in all my travels with other tour companies, this has not always been the case.
This is not meant as a love letter to OAT but rather my impressions of a travel philosophy of "Learning and Discovery" which OAT takes very seriously and which elevated an already enticing itinerary into a far more expansive travel opportunity.
During our first day, we explored the Old Town of Dubrovnik, still resembling its 15th century heritage, scaling its huge fortress walls to enjoy exhilarating views of the Adriatic coast. At night, ostensibly nothing is planned – until our ever-creative and ingenious guide, Ivana, notices a small sign on an old church announcing a string quartet concert. So with mostly make-shift chairs set up in the tiny church, we join the locals in witnessing a surprisingly professional performance.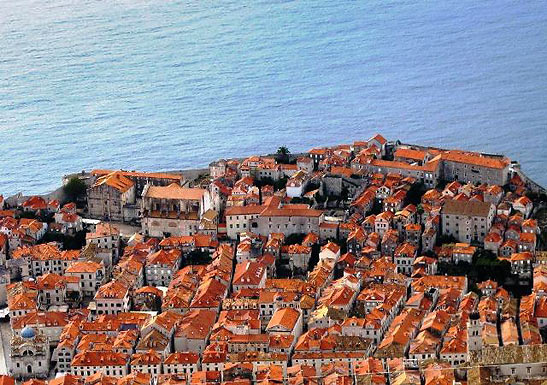 Enroute home from Montenegro, a small country boasting ancient villages, a bay designated by UNESCO as one of the 25 most beautiful, aristocratic mansions and a baroque shrine – in other words a full day of historical exploration included in our itinerary – we stop to visit a local (and yes, you will soon tire of that word…) embroidery artisan in traditional dress who regales us with the intricate process of embroidery, with an initial introduction to the silkworm who makes it all possible – literally. The little buggers are there in all its iterations from birth to thread. Admittedly for me, it was a little late in the evening to be all that interested in the lifecycle of a silkworm taking place before my eyes, but others in the group seemed more enamored.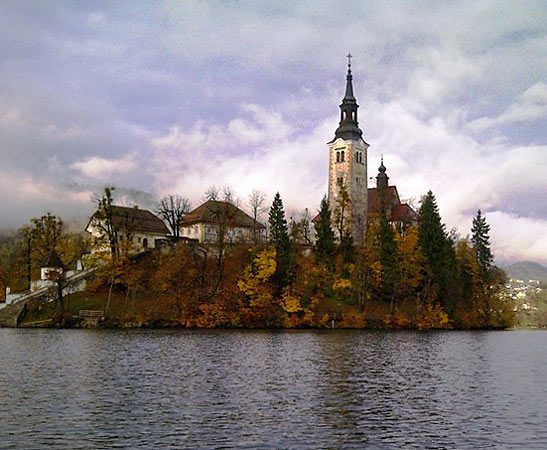 At a small farmhouse where we spent the night near Slavonia, Croatia's breadbasket, several women admired the pottery in the kitchen. Next day? Another unscheduled stop – this time at the potter's shop – not only to buy, of course, but also to learn about the process of how the different cups and bowls were made. Ivana just set it up – she certainly didn't have to. And she even convinced the potter to open up to accommodate us even though it was the end of the season. Very persuasive, our Ivana. And because this was a stop mainly for the women she promised to find something comparable for the men. Of course, she didn't have to look any further than a local brew pub in the next town.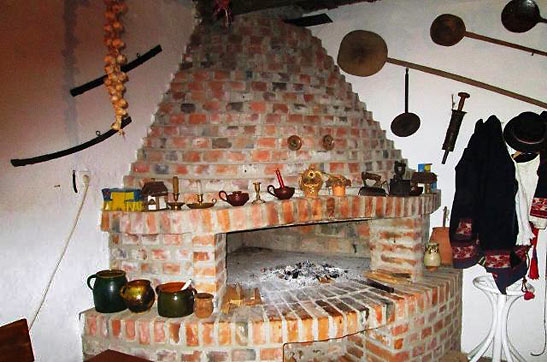 Onto Bosnia-Herzegovina. And I need to pause here for a little history. The four countries we visited, along with Serbia and Macedonia, used to comprise Yugoslavia, where Marshall Tito reigned from 1945-1980 as a much-beloved, both then and surprisingly still, benevolent dictator – although admittedly not to those who disagreed with him. When he died, the economy crumbled, unemployment skyrocketed, and the unity and harmony among the many populations – Roman Catholics Croats, Orthodox Serbs, Bosnian Muslims and assorted Jews, who lived, worked and intermarried together – deteriorated into nationalistic jingoism and animosity. The Bosnian War of 1991-1996 was the result.
In Bosnia, the main L&D surprises revolved around food. First, an unscheduled stop at a roadside stand where Ivana bought enough tangerines, the agricultural specialty of a very verdant river valley enroute to our next town, to last for the rest of the trip. Crossing over from Croatia to Bosnia-Herzegovina meant transitioning from Roman Catholic churches to Islamic mosques. Pocitelj, the first town we stopped in, is a typical old Muslim village frozen in time from the late 15th Century. Streets of rocky cobblestones transporting us back to the Middle Ages were marred only by an avalanche of tourist stands with local souvenirs. I always feel so guilty for ignoring the plaintive entreaties to buy, stand after stand after stand. I was happy to get back to our tangerines.
And then there's the Tunnel of Life, the very low, narrow, dimly lit secret dirt passageway that led from under an airfield in Sarajevo to the Adriatic Sea. It was the only access to food, water, small arms and medical supplies that brought the only relief to the city of 400,000 who were victims of daily aerial bombardment for almost four years, as Serbia cut off all food, water, electricity, and medicines to the Muslim population it was trying to destroy. As we watched a video of the city disappearing building by building, street by street, explosion by explosion, Ivana tried to soften the emotional blow by plying us with burek, sweet Bosnian pastries. They helped, but just a little.
And did I mention the visit to a local mountain village priest – he just happened to be a personal friend of Ivana's – ostensibly, of course, to learn a little more about the village lifestyle but I think the blueberry strudel that he himself cooked and the wine from nearby vineyards were more than sufficient incentive for the extra drive. The beautiful 18th Century church was just a bonus.
And while sampling truffles in one of the Istrian hill towns outside of Lovran, Ivana was asked how truffles are found. A quick phone call later and another detour of the bus (we had a very accommodating bus driver who sometimes seemed in cahoots with Ivana as to what surprise to spring next), we were meeting with a truffle hunter and his dog, Riki – who demonstrated the well-protected art of finding the evasive white and black gourmet gold.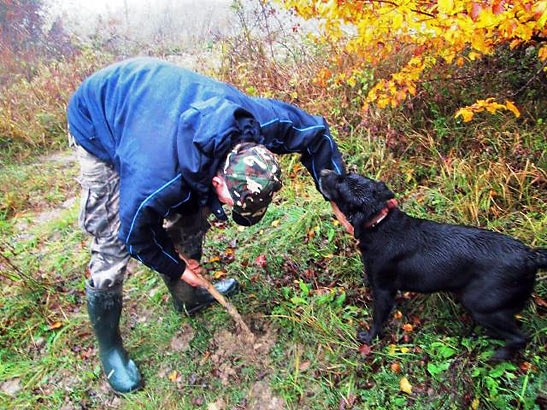 In case our three squares a day weren't sufficient, even the local guides got into the act by providing us with even more to eat in the way of local snacks: "You can't possibly leave (fill in the town) without sampling (fill in the delicacy…)" was their mantra. Among the many savory offerings were the best of regional chocolates, the yummiest roasted chestnuts, the finest Bosnian coffee, the sweetest rahat lokum (Turkish delight), the grandest Istrian truffles, the best of cream cakes, the most delicious Bosnian burek, the mouth watering strudel from Father Robbie's oven, and my personal favorite, an almost endless amount of regional brandies at every stop. Blame the superlatives on Ivana.
During out tour of Zagreb, the sprawling European Croatian capital, the recent culinary L&D expanded into the arts. Though ample free time is always factored into the tours – what should be time off for Ivana – she instead saw it as an opportunity to provide more options for her ever-greedy charges. In this case, tickets to either a jazz contest or the ballet, simply because they were in town when we were.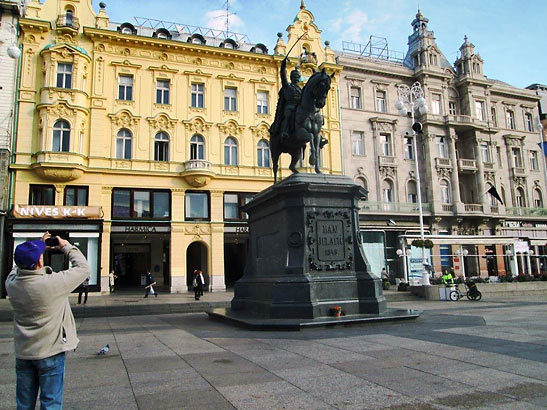 And when our Learning and Discovery adventures kept us on the bus traveling from town to town, country to country, they didn't stop. As impressive as all our unscheduled stops were, even more so were Ivana's constant tales of history, culture, Tito, controversies, architecture, Tito, education, economics, Tito – yes, they want him back – plus personal experiences and other tantalizing tidbits day after day. The fact that it was still as fascinating by the end of week two is even more of a phenomenal accomplishment.
So yes, my usual travel articles deal with the destination; this one with the journey. And what made that journey so unusual were the many moments of learning and discovery that jumped off the itinerary page and into my heart. Thank you, Ivana. For more information, visit Crossroads of the Adriatic.
Related Articles:
Smart & Stylish Slovenia; A Moment in Montenegro; An Assumption in Bled; Postcards From Prague; A Brief Break in Brno; Senigallia – On Italy's Adriatic Coast
(Posted 3-13-2015)