Iberian Adventure:
Can't We All Just Get Along
In Córdoba?
(Dispatch #13)
Story and photos by Tom Weber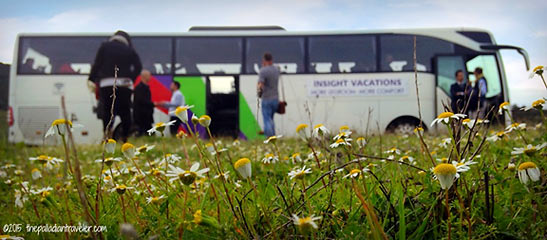 or the past six days, 29 international travel journalists and photographers have banded together and shared space on a luxury motor coach rolling through Portugal and Spain as guests of Insight Vacations (Insight) on it's Iberian Adventure.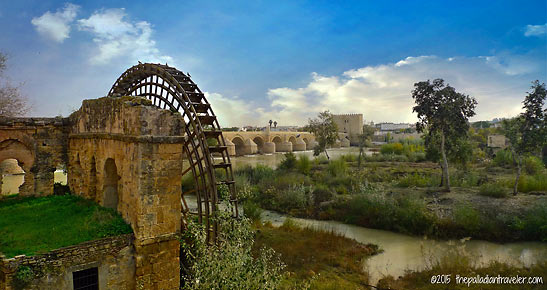 Now, on day seven, as we make the final turn and head down the home stretch, it seems appropriate that our party of intrepid scribes and shooters finds itself along the cobble facing the Rio Guadalquivir.
¿Por qué?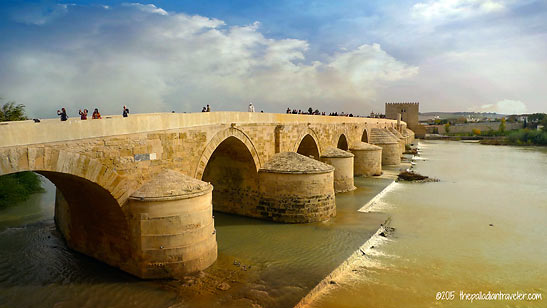 Well, there's a city in Andalusia, much like our "band of merry media," that once upon a time thrived and survived while other metropolises of the day failed miserably in their quest to provide a positive answer to a simple question: "Can't we all just get along?"
That city was Córdoba, a benchmark ciudad of the Western World, the greatest metropolis west of Constantinople, where three religious cultures – Islamic, Jewish and Christian – lived in peaceful harmony, coexisting and prospering side by side.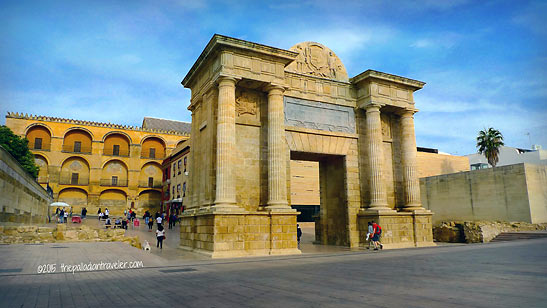 Off the motor coach, parked in full view of Puente Romano, a bridge built by the Romans back in 1 AD, we pass through Puerta del Puente (Gate of the Bridge) and into Córdoba's historic center, a UNESCO World Heritage Site.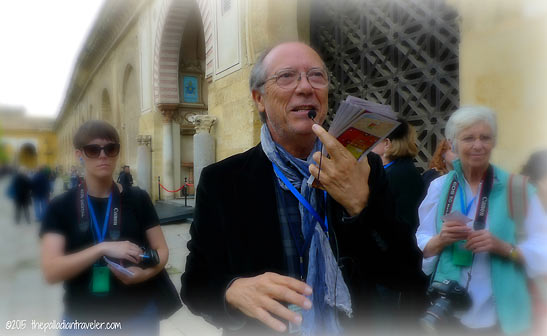 Gathered inside the Patio de los Naranjos (Courtyard of the Oranges), where no less than 98 perfectly spaced orange trees provide a fragrant canopy, we meet up with Enrique, Insight's distinguished-looking, Córdoba-based art historian.
Ear buds in place for a quick audio check of our portable radios – standard issue on all Insight journeys – and then we're on the move again.
Where to?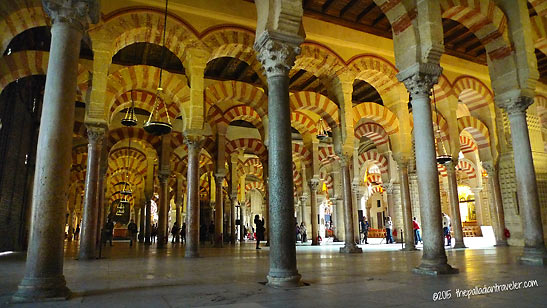 The grand Mezquita (Mosque), Córdoba's iconic structure, where Moorish meets Christian art and architecture.
Flashing our fastrack tickets, we pass through an ornate entryway and into a vast honeycomb of pillared arches – 850 in all – that support the Mezquita and, further inside, a full-blown Renaissance cathedral that occupies the middle of the mosque.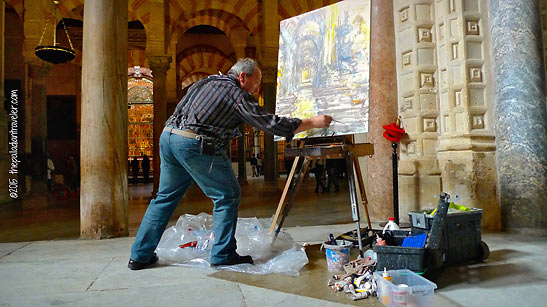 Awe-inspiringly beautiful, the Mezquita, or Córdoba Cathedral as its known by its current occupants, dominates the historic center, beckoning thousands of tourists – and artists with easels – inside to marvel at its spectacle.
Dancing with the darkness, natural light flows down from windows high above in the four cupolas of the cathedral, creating interesting, eye-catching, atmospheric effects framed perfectly for the camera's lens.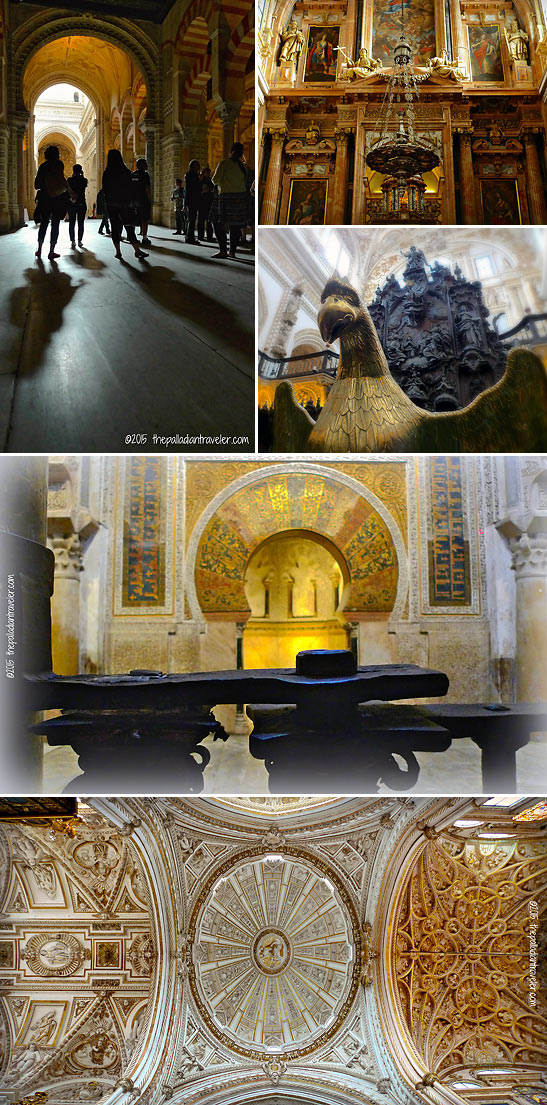 Filled with shimmering decorations throughout, like Byzantine mosaics of gold and a variety of Gothic, Renaissance and Baroque art, not to mention massive, dueling pipe organs, the Mezquita-Catedral (Mosque-Cathedral) – built in the 10th century as a Moslem center of prayer then transformed into a 16th century Christian house of worship – stands as a reminder of a lavish and refined bygone era of a truly unique, vibrant, multi-cultural world city and the capital of the Moorish kingdom of El-Andalus.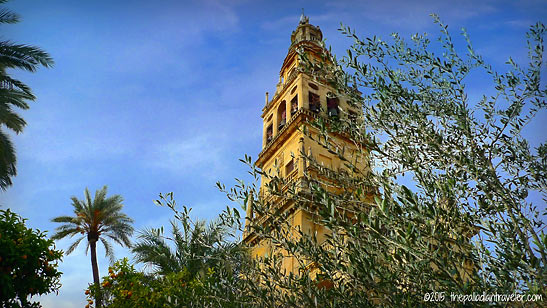 Back outside, we take one last look around the Courtyard of the Oranges.
In the shadow of the Torre de Alminar, the 93 m tall bell tower that now occupies the space where the Mezguita's minaret once stood, we form up single file and follow behind Enrique as he narrates the scenes unfolding along a serpentine route through the Juderia, Córdoba's whitewashed Jewish quarter.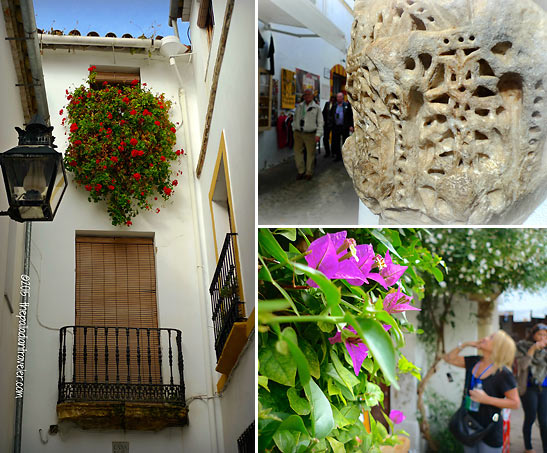 A labyrinth of meandering, narrow streets, residents of the Juderia show pride of ownership as they decorate their patios and walkways with colorful seasonal flora.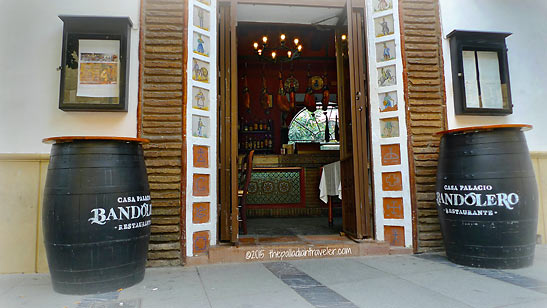 The atmospheric historical center is, unfortunately, filled with bric-a-brac tourist shops that occupy space adjacent to some excellent bars and restaurants, like Casa Palacio Bandolero.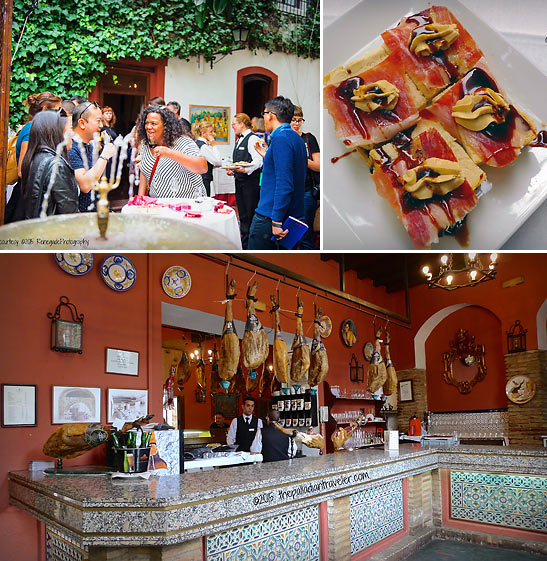 Sitting along Calle Torrijos, just across the street from the Mezquita-Catedral, we gather in the quiet of this restored 8th century house's Patio de Las Palmeras (Courtyard of the Palms) for an endless parade of tapas of black Iberian ham washed down with countless glasses of chilled amontillado jerez (sherry). After all, we are the working press.
A much-needed café solo at Bandolero's bar rounds out this mouthwatering pit stop.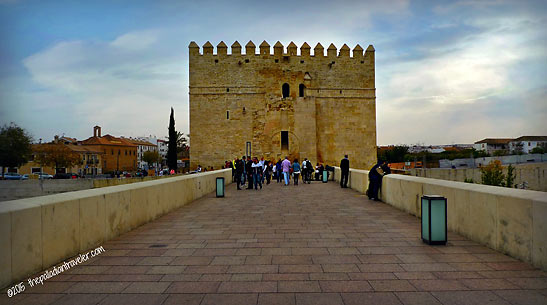 Founded by those empire-building Romans along the banks of the Guadalquivir, Córdoba became a port city of great importance, shipping Spanish virgin olive oil, strong wines and durum wheat back to Caput Mundi. These sandal-clad sons of Caesar also built the impressive Puente Romano Bridge over the Big G.

With less than an hour on the clock before we have to bid adiós, whaddya say we cross that bridge and see what else we can see of captivating Córdoba?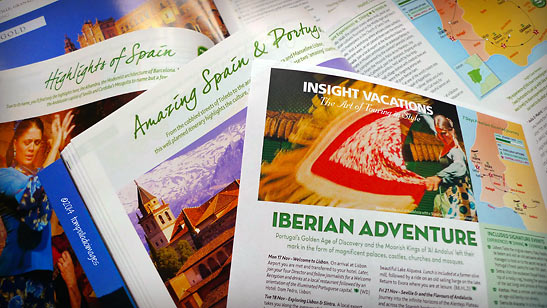 For complete information on Insight's 112 premium and luxury-escorted journeys around Europe, including 10 highlighting Portugal and Spain, just click HERE, or call toll free 1-888-680-1241, or contact your travel agent.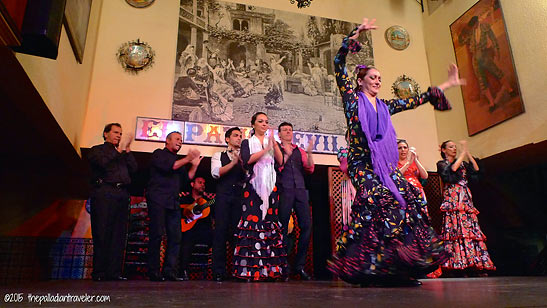 See you in just a couple of hours outside our hotel when we'll go for a twilight carriage ride along the cobble of Seville, take in a fiery flamenco show, and cap our final night of this journey inside the city's oldest tavern savoring more mouth-watering tapas. Deal?
Hasta pronto!
Related Articles:
I'm Not a Barber, But I Am in Seville; Evora's Priced Iberian Ham; The Medieval Village of Monsaraz; Enchanting Évora, Portugal's Laid-Back Museum City; Sampling World-Class Wines at the Alentejo; Cascais and Sintra: To the Edge of the Earth