Bohemian Rhapsody:
Inside Prague's Jewish Quarter
(Dispatch #8)
Story and photos by Tom Weber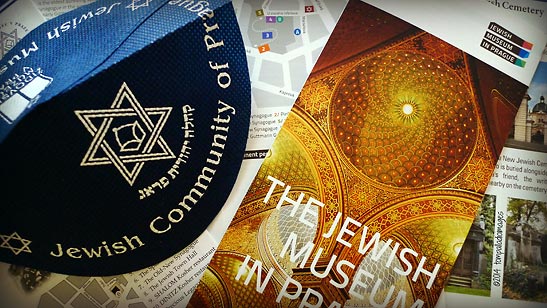 y band of normally merry media and I – journalists, social media experts, bloggers and photographers invited by Insight Vacations (Insight) to sample a portion of its Bohemian Rhapsody itinerary through Prague, Vienna and Budapest – are about to do a complete, out-of-character about-face as we leave the upbeat, festive confines of Praha's Old Town Square and enter the darkest period in the Golden City's recent past as we go inside the Jewish Quarter.
With roots dating all the way back to the 10th century when Jews first arrived in Prague following the First Crusade, the Jewish Quarter was renamed Josefov (Joseph's City) in 1850 in honor of Joseph II, the Holy Roman Emperor who emancipated the Jews under the Toleration Edict of 1781.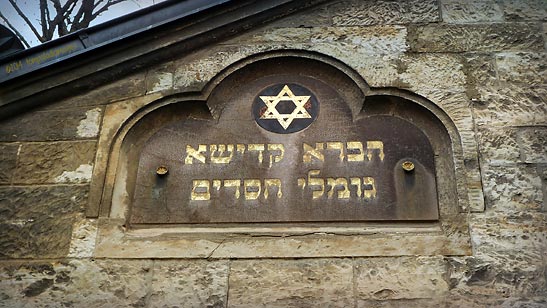 A tiny borough tucked inside and surrounded by Prague's Old Town district, Josefov serves as a grim reminder of man's inhumanity to man – the Nazi occupation of the city during World War II.
As Jaroslav, Insight's local art-historian guide, explained, "The Nazi's spared the Jewish Quarter, not so its residents, as it envisioned to use the space to showcase its planned museum of an extinct race." He added, "The Third Reich was gathering Jewish artifacts from across Nazi-occupied Europe to eventually be put on display in Josefov."
Once home to more Jewish people than any other place in the world, today's Jewish Quarter consists of only six synagogues, the Old Jewish Cemetery and the Old Jewish Town Hall. Collectively, they are known as the Jewish Museum of Prague.
Donning a yarmulke, the traditional Jewish skullcap worn by men, I join the rest of my group as we begin our tour of Josefov inside the 500-year-old Pinkas Synagogue and its quiet tribute to Czech Jews who perished during the Holocaust.
Known as Memorial 77,297, the number of Czech Jews who fell victim to Adolf Hitler's mass-scale genocide program, the walls in the main maze and adjoining rooms are inscribed with the names of the deceased.
Arranged by villages and last names, this silent roll call leaves us all speechless as we quietly pass in review.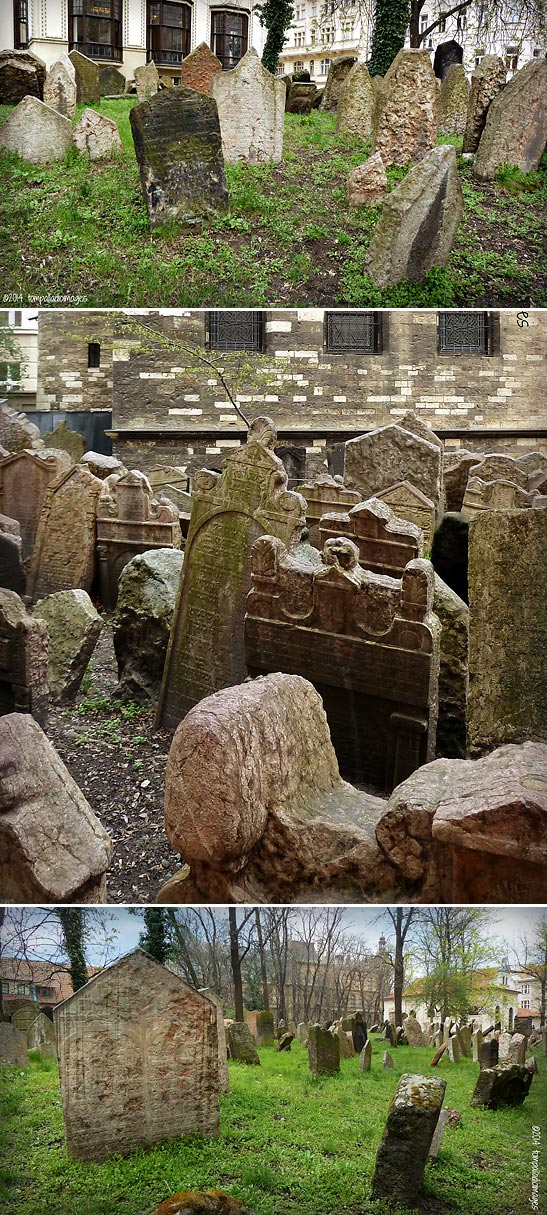 We take leave of Pinkas Synagogue and enter the small, adjacent Old Jewish Cemetery containing 12,000 gravestones laid down between 1439 and 1787, but tens of thousands more unmarked souls are believed to be resting in peace well below the markers.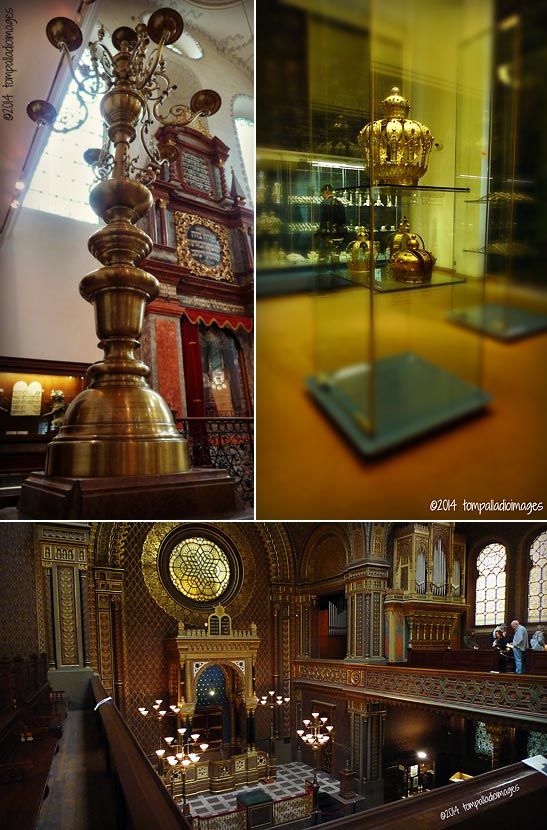 Of the six synagogues still standing in Josefov, most impressive is the 13th-century Old-New Synagogue. It's the oldest, active Jewish house of worship outside Israel.
Not to be missed is the gilded Spanish Synagogue, so named because of its Moorish Revival style.
We visit both and are impressed by the priceless and precious religious artifacts on display, all reclaimed following Nazi Germany's defeat.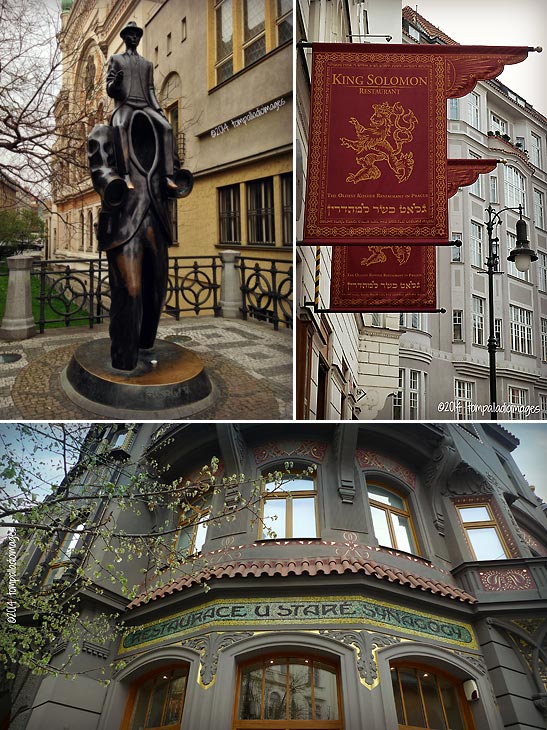 Despite what you may think, a visit to Prague is not complete until you've spent time in Josefov, the Jewish Quarter. It does much to explain why the Golden City of today is so very much alive.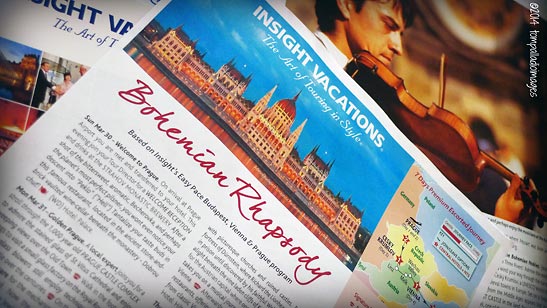 For complete information on Insight Vacations' premium and luxury-escorted itineraries, including the Bohemian Rhapsody and 100 other journeys throughout Europe, just click HERE, or call toll free 1-888-680-1241, or contact your travel agent.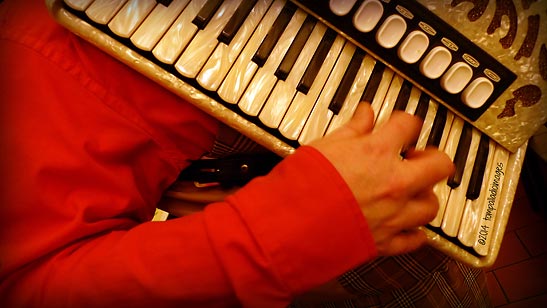 If you'll join me at 7:00 p.m. in the lobby of the Art Nouveau Palace Hotel, we'll hop back on the motor coach and glide on over to one of Prague's popular landmarks: a 500-year-old brewery with lots of oom-pah-pah. It'll be an all-you-can-guzzle dinner on Insight's euro!
Related Articles:
Bohemian Rhapsody: Prague's Old Town Square; Bohemian Rhapsody: Glassblowing 101; Bohemian Rhapsody: Crossing the Charles Bridge; Bohemian Rhapsody: Storming the Prague Castle; Bohemian Rhapsody: Na Zdraví! (A Brewery and A Wine Cellar); Czeching Out A Bohemian Rhapsody; The Czech Republic – A Little Jewel, Part 2