We didn't know about
Switzerland

| | |
| --- | --- |
| | What d0 people do for fun in Switzerland? |
ANSWER: The Swiss have a reputation for being hard workers, but they enjoy their leisure time as much as anyone else. Swiss people like outdoor activities like skiing, hiking, biking, swimming, or having fun spending time in a rope adventure parks. Thrills and spills are guaranteed: each trail consists various features requiring balancing and climbing, and there are cool aerial ropeways and challenging obstacles. And exploring every corner of our country is so easy! Swiss people travel by the world's best public transportation system to experience their country. All attractions are reachable by bus, train or boat.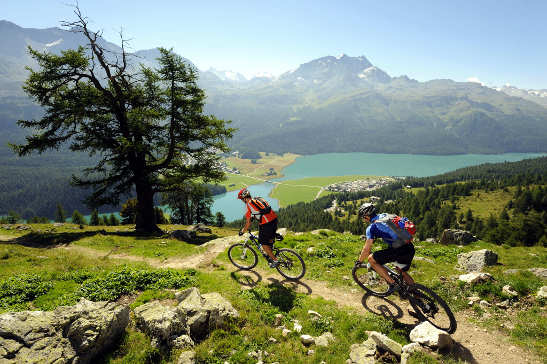 Photo courtesy: Ralf Glaser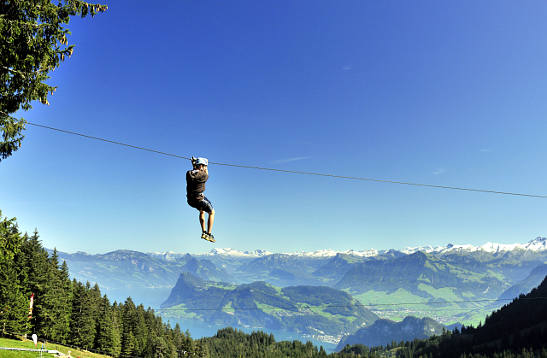 Photo courtesy: Christian Perret
| | |
| --- | --- |
| | What's one thing the public probably does NOT know about Switzerland? |
ANSWER: Wine is often referred as Switzerland's best-kept secret, as the quality and standards are high, but many wines do not get beyond the borders of the local villages. Switzerland's best-known wines come from the steeply terraced vineyards of the Valais and the Lake Geneva Region. These areas produce a quarter of Swiss wines. The Lavaux vineyard terraces, stretching for about 18 miles along the south-facing northern shores of Lake Geneva from the Chateau de Chillon to the eastern outskirts of Lausanne in the Lake Geneva Region, are a UNESCO site.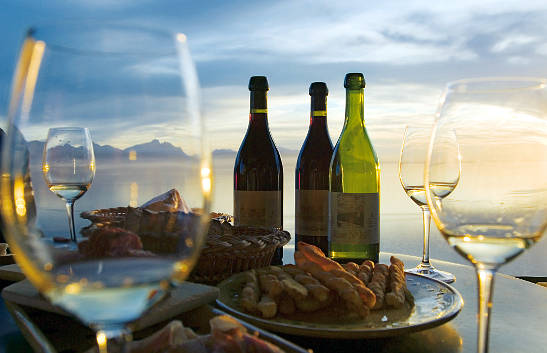 Photo courtesy: Hans-Peter Siffert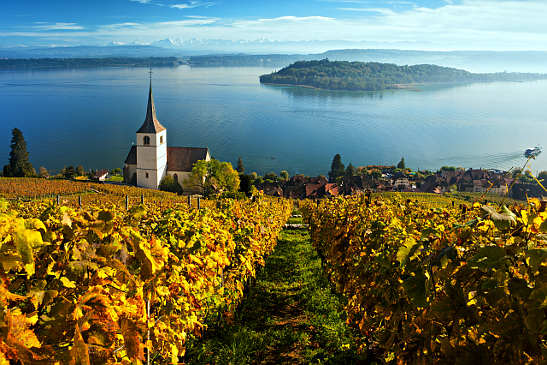 Photo courtesy: Andreas Gerth
| | |
| --- | --- |
| | What has Switzerland contributed to the world? |
ANSWER: Great Swiss cheese and excellent chocolate! But Swiss cuisine is not just cheese and chocolate. Switzerland offers gastronomic delights at the highest level. The country is a paradise for food connoisseurs. World-class cookery is presented in the many exclusive restaurants. Nine restaurants obtained in 2013 their first Michelin star, giving Switzerland 80 one-star restaurants now – which brings it to 100 stars total for the first time.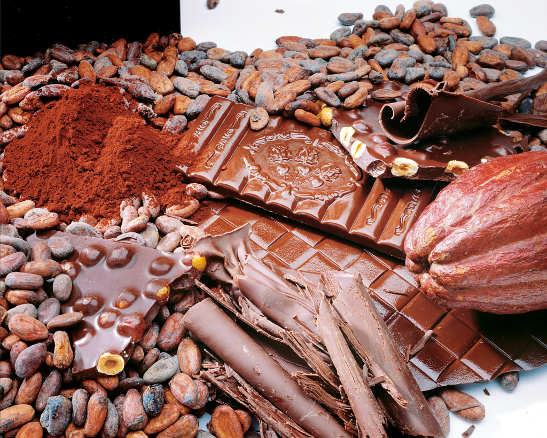 Photo courtesy: Francois Bertin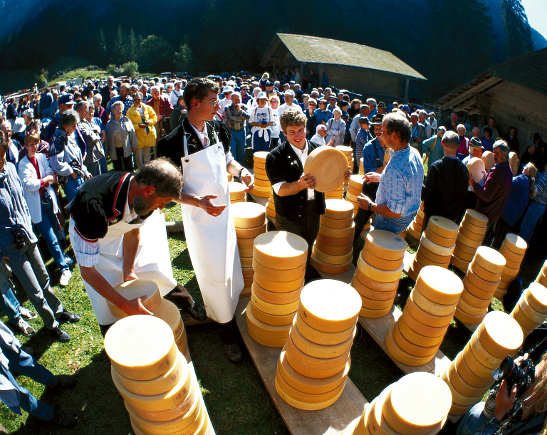 Photo courtesy: Christof Sonderegger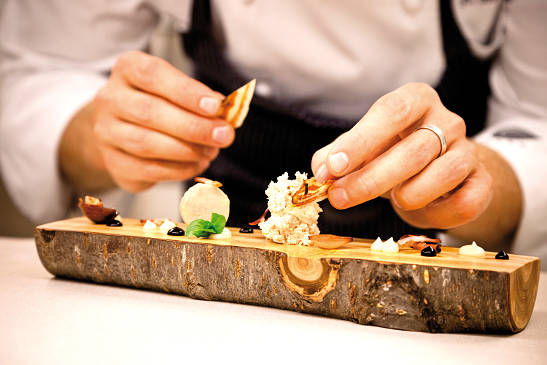 Photo courtesy: Restaurant Ecco, Giardino Mountain, Engadin St. Moritz
For further information about Switzerland, click-on My Switzerland.