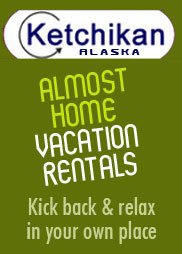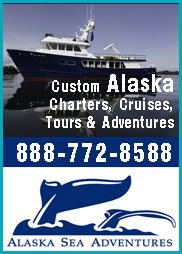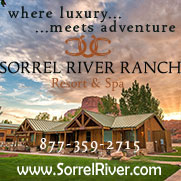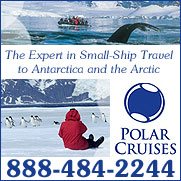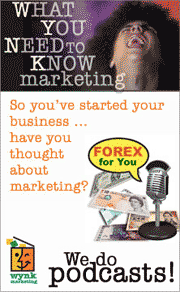 Seattle in August
Allan Smith continues with his photographic exploration of Seattle. This month he focuses on the Emerald City in August.
Below are copyrighted photographs by Allan Smith. You can look but you may not steal. Click on the photos for enlargements. For hi-res images, please write to: allan@travelingboy.com



As a native Seattleite you did a nice job capturing the some nice moods of my city.
Roy Endersby
Seattle, WA
Cool shots. I've been to Seattle a zillion times, and I thought I knew your town fairly well, but half of these could not recognize. What's the name of the body of water where you took the sailboat pics? Is it Lake Washington?
Kyle Young, Vancouver, BC

Hey Kyle,
Thanks for the kind words.
The sailboat shots were taken on Lake Union, from east Queen Anne Hill. That's Gasworks Park in the background.
Allan



Journey to the Bottom of the Globe: Exploring the White Continent of Antarctica

As a travel journalist I am constantly asked what are some of my favorite travel experiences. The list is endless. But there is one destination that seems to raise the most eyebrows. That destination is a cruise to Antarctica. Sadly, that cruise line I was on is no more, but today there is a plethora of cruise lines that offer similar packages. Here's a look back at my Antarctica cruise.


Treasures of Ireland: Food, Fun and Falconry at Ashford Castle (Dispatch #18)

The Palladian Traveler soars above the crowd with a gal named Lima, cruises across a lake dotted with hundreds of islands, and feasts like a king in a regal dining room.


Would You Believe She Can Carry 800 (Yes, 800!) People!

As she came around the corner we could not believe how big she was. Massive, and yet incredibly beautiful – almost elegant in fact. Her lines were so symmetrical she seemed to blend into a classic example of astonishing good looks. The other fact that amazed all of us was how quiet she was. We felt sure that with the obvious overwhelming power she evidenced, she'd be extra loud. It's a cliché, but she was as quiet as a church mouse – or "as quiet as dreaming trees."


Highway 49 Revisited: Exploring California's Gold Country

In the 1840s, the population of California was only 14,000, but by 1850 more than 100,000 settlers and adventurers had arrived from all over the world – and they came for one reason: gold. James Marshall had discovered the first gold nugget at Sutter's Mill in El Dorado County, creating the largest gold rush in history.


Hanging Out in Huntington Beach, California

Huntington Beach is legendary around the world as one of the best surfing spots. Its waves and beaches are so great, it is also officially known as "Surf City." But as I learned on a recent getaway, the town is more than just tasty swells and beautiful white sand; it also boasts gourmet restaurants, luxury, ocean-front hotels, great shopping, and tons of California coastal charm.


Richard Gere and Joseph Cedar Discuss "The Moderate Rise and Tragic Fall of a New York Fixer"

Richard Gere is one of America's acting treasures. He has an uncanny knack for selecting scripts with the most interesting characters. Included in some of his vast body of films are "American Gigolo, "An Officer and a Gentleman," "The Cotton Club," "Internal Affairs," "Pretty Woman," "Primal Fear," "Unfaithful," and "Chicago." Joseph Cedar, writer and director of the critically acclaimed "The Moderate Rise and Tragic Fall of a New York Fixer," was born in New York City but when he was five, his family moved to Israel where he was raised.
---
© TravelingBoy.com. All Rights Reserved. 2015.
This site is designed and maintained by WYNK Marketing. Send all technical issues to: support@wynkmarketing.com