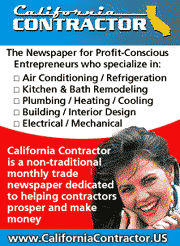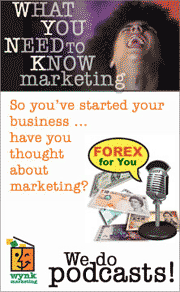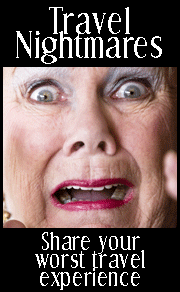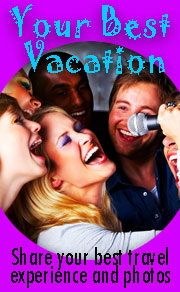 Tahiti and Her Islands
by Deb Roskamp

ust their names (pronounce each vowel!) conjure up romantic images: Tahiti Nui, Moorea, Bora Bora, Huahine, Ra'iatea, Taha'a. Her people are gentle; the air, tiare-perfumed. Warm lagoons, majestic peaks, tropical fruits from the land and bounty from the sea all tantalize the senses. Paradise! As near as can be found on planet earth.
And, in my experience, the finest way to explore her is on a ship designed for that single purpose. A vacation that will provide a lifetime of unforgettable memories, a longing to return to a state of bliss -- even if only in one's mind.
I had the privilege of sailing on the Paul Gauguin exactly four years ago. A smaller vessel, elegant in its simple design. Perfect for experiencing all that its destinations offer. Nature and culture. Often I go back to those memories and treasure them. Treasure them for reminding me that life can be simply about beauty. Beauty in the elements and in those people who inhabit them. www.rssc.com

Below are copyrighted photographs by Deborah Roskamp. You can look but you may not steal. Click on the photos for enlargements. For hi-res images, please write to: deb@travelingboy.com
Click on the pictures for an enlargement and hit BACK to return.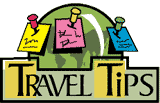 Things You'll Want to Know Before You Go:
Nature
History

First inhabitants probably sailed from what are Indonesia and the Philippines today -between 200BC and 400AD

No written Polynesian language exists to provide a record of early times

First contact with Europeans was in the 1400's by the Spanish, followed by the
Dutch, English and French

In 1957, the islands became part of French Polynesia

Culture

Music, singing and dance are integrally linked

Traditional instruments were drums and the nasal flute

Tattoos symbolized clan membership & social status, and were generally geometric shapes or stylized plant or animal motifs. They were originally made with pieces of bone soaked in black pigment and struck by a mallet to penetrate the skin.

Surfing may have originated here; canoeing is highly valued

Originally polytheistic, Protestantism and Catholicism now dominate

Vocabulary
Atoll


A ringlike coral island and reef that nearly or entirely encloses a lagoon


Marae


Open-air stone walled temple, used to celebrate religious and social life


Monoi


Fragrant skin and hair conditioner made by soaking tiare flowers in coconut oil


Motu


Small islet in a lagoon


Noni Juice


From the fruit of an evergreen shrub & used in traditional medicine


Pareu


Sarong-like printed rectangular cloth worn by both men and women


Tapu

(origin of the English taboo)
Sacred or forbidden


Tiare


Sweet-smelling white gardenia


Tiki


Carved human-like structure having a potential for harm if handled or moved

Practical Travel Tips
Recipe: I'a Ota (Poisson Crue)

1 kg red or white tuna, cubed
Rinse in sea or salt water, then leave to soak in same, with 2 crushed cloves garlic. Drain, then place in large bowl. Add juice of 2-3 limes and let stand for 5" - 1 hour.

Mix in:

2 carrots, grated
coconut milk or grated coconut

1 cucumber, thinly sliced

4 to 5 scallions, green and white portions, split lengthwise and minced

2 tomatoes, roughly chopped
Films shot on Location

Tabu - 1931

Hurricane - 1937

Mutiny on the Bounty (remake) - 1962

Bounty - 1984


As always, I love your eye for beauty. In your Guadalajara article you capture the people. In your Tahiti pictures, it is the scenic beauty that mesmerized me. I love especially the tranquil silhouettes with their mirror images. Where can I get a good deal to visit the place? Simply beautiful! Send us more!
Robert,
South Pasadena, CA

Okay, I'm going to Guadalajara. It looks like a destination that Mexican tourists go to. Amazing shots. Of course, I'm a sucker for kids.
Beverly Milton
Boise, ID

Deb,
You certainly have an eye for photography. Sometimes we stay in a place too long to appreciate the beauty that surrounds us. Your photos show a visitor appreciating not only the sculptures but the intermingling of the people around it. I believe sculptures were meant to be experienced and I'm glad the Guadalajara government opened this interaction instead of relegating these pieces in a stuffy museum.
Would love to see more of your work.
Peter Paul,
South Pasadena, CA

Seeing kids playing on art: that's amazing. It's what art and travel are all about. Thanks for capturing some pretty striking images. These should be in a book.
Paul Lucas
Vancouver, BC

The images are magnificent; I have only been to Mexico on two occasions and would love to discover more of it. I'll have to add Guadalajara to my long list of places to visit.
Morgan, NY
---
© TravelingBoy.com. All Rights Reserved. 2015.
This site is designed and maintained by WYNK Marketing. Send all technical issues to: support@wynkmarketing.com