Leave It to Beaver and Sputnik:
Both Launched October 4, 1957
By Beverly Cohn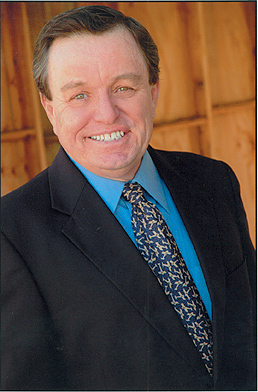 Jerry "The Beav" Mathers

erry Mathers, now and forever a beloved icon, found a permanent place in America's heart when at age seven he created the role of television's clean-cut lovable kid, Theodore "The Beav" Cleaver, in the sitcom Leave It To Beaver. For those of us of a certain age, we fondly remember welcoming Wally, June, Ward, Eddie and "The Beav" into our living rooms every week as though they were members of our family.

The show was in development for a year and a half, and when it finally aired, Leave It To Beaver enjoyed immediate success and soared to the top of the ratings. The show ran for six seasons, totaling 234 episodes, and generation after generation in over 100 countries has enjoyed the continuing reruns.
The young Mathers was no stranger to performing, and by the time he auditioned for the part, he had already racked up an impressive list of credits ranging from modeling to being cast on The Ed Wynn Show at the age of two. He also appeared in films, including Hitchcock's The Trouble with Harry, playing Shirley MacLaine's son; This Is My Love, playing Dan Duryea's son; The Seven Little Foys, playing Bob Hope's son; and he worked again with Hope in That Certain Feeling. His modeling career began quite accidentally. He and his mom were walking through a department store and a man ran up to them and said he looked like the little boy in their Christmas ad. He said that little boy was getting too big, and asked Mathers's mom if her little one could model for their catalog.

Q: How did you get the part of "The Beav?"
A: The audition process took four to five weeks and around 5,000 kids were competing for the role. The producers were down to the last 10 actors and it was the final audition. I didn't enjoy interviews particularly, and I had a Cub Scouts meeting that I didn't want to miss. They noticed I was a bit fidgety and asked me what was wrong. I explained that I had a Cub Scouts meeting and was worried about being late. They said I could leave. My mother thought that perhaps I shouldn't have mentioned that I wanted to leave. Well, I got the job anyway because the producers said they wanted a kid who was happier going to a Cub Scouts meeting than being an actor.
Q: Did you ever take acting lessons?
A: No. But, I was not a hyper kid and took direction well. I found it really interesting going to the studios. My mom would take me on the Red Line or a bus and that was fun. I never received pressure to get a role so it was all like a big adventure. If I got the part, that was fine. If I didn't, that was also fine.
Q: So many child stars don't transition well into adulthood. Why did you turn out so seemingly well-adjusted?
A: I come from a very strong, stable family. My father was an educator, and unlike a lot of families of child actors, I wasn't the sole source of income. Also, after Leave it to Beaver ended, I took a break from show business. I wanted to go to a normal high school and play sports. I attended Notre Dame High School where my dad was an athletic coach, and after graduation I went to Berkeley where I majored in philosophy. I was a self-made millionaire by the time I was 13 and used my earnings, which were invested wisely, to put myself through school. I took a straight job at a bank as a loan officer and then went into real estate development. I also served in the Air National Guard during the Vietnam War. I had a pretty full life. I think waiting around for the phone to ring is what has caused a lot of pain with some former child actors.
Q: During the six-year run of the show, you didn't have a regular school experience. How were you educated?
A: I had three hours of private schooling around my shooting schedule, which was from 8:00 a.m. to 5:00 p.m. Since my dad was a vice-principal, he had access to the finest teachers and selected the best to tutor me. I received an education that only kings and queens get.
Q: Going off to school and working in the "real" world obviously served to help ground you. Was that one of the reasons you decided to turn down another long contract after Leave It To Beaver ended?
A: Yes. When you're a successful actor, so many people cater to your every whim. At one point, I had 45 people looking after me. They tell you how wonderful you are and you can do no wrong. It's real easy to lose your way and develop a very jaded idea of your own importance.
Q: What brought you back to acting?
A: I actually acted occasionally while I was at Berkeley. But I really got back in when my good friend Tony Dow, my brother Wally in the series, called me to do a stage play called Boeing, Boeing in Kansas City, Missouri. We sold out the eight-week run in one day and I've been working pretty much ever since. In 1983, we made a television movie called Still the Beaver, which was followed by several years of The New Leave It To Beaver.
Q: Out of your long list of credits, what role had the most profound effect on you?
A: The Beaver. I grew up in everyone's living room and that fostered a very special, lasting feeling. That reminds me. One day I was home with my family and I saw a lot of flashes outside the living room window. When I looked out, there was a family from Indiana on my front lawn shooting pictures of my house. They thought it was perfectly okay to be there because they probably grew up with me. But, it's a little scary because with all the information available on the Internet, anyone can find you and that might not always be a good thing.
Q: What advice do you have for aspiring actors?
A: Do as much as you can while you're in school. Participate in plays or skits and learn how to sight-read, as that's really important.
Q: Do you have a close-knit family?
A: Yes. I have three children ranging in age from 21 to 29. There are 35 of us in the immediate family and we all get together once a month and celebrate anyone having a birthday.
Q: You've been married twice. What's the biggest challenge in making a relationship work?
A: Knowing that the person I think I see is really that person. We all have defenses and shields, and I want to be sure that I'm getting the real person and that we will accept each other "as is."
Q: How do you want to be remembered?
A: I would like to be remembered as a good person. That I didn't just pass through, but did something.
Mathers certainly does give back, as he is involved in a multitude of charitable organizations including the Center for Healthy Aging in Santa Monica where he has been active in fundraising. Says Mathers, "Seniors are not a protected class and the agenda at the center is to help them." He also speaks at conventions and trade shows on the state of the American family as compared to the mythical Cleavers of the 1950s.
So, could a little boy born in Sioux City, Iowa become one of the most famous people ever on television? People magazine said yes when it named him as one of the most well-known individuals in television history. Americans, as well as people throughout the world, continue to recognize "The Beav" --- who will forever be in our hearts and remind us of a gentler, more innocent time.