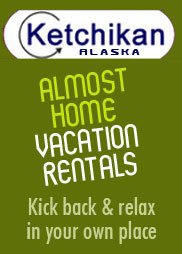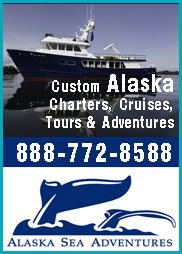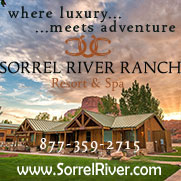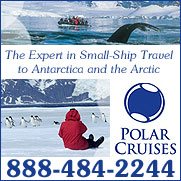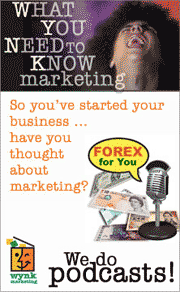 The People of Guadalajara
by Deb Roskamp



eople and art have been recurring themes in Deb Roskamp's photographic studies. In The People of Guadalajara, Ms. Roskamp explores the relationships between the Mexican people and the great plazas, cathedrals, architecture and sculptures of Guadalajara. Considered to be the most Mexican of Mexico's cities, Guadalajara has long been a favorite domestic tourist destination for Mexican families. Ms. Roskamp captures the joy, excitement and spirit of Mexicans as they experience the city's great art, and thus become part of the artistic landscape themselves...
The People of Guadalajara was photographed over a weeklong period in August of 2007, while Ms. Roskamp was enrolled in Spanish language studies at IMAC.
Below are copyrighted photographs by Deborah Roskamp. You can look but you may not steal. Click on the photos for enlargements. For hi-res images, please write to: deb@travelingboy.com

Okay, I'm going to Guadalajara. It looks like a destination that Mexican tourists go to. Amazing shots. Of course, I'm a sucker for kids.
Beverly Milton
Boise, ID

Deb,
You certainly have an eye for photography. Sometimes we stay in a place too long to appreciate the beauty that surrounds us. Your photos show a visitor appreciating not only the sculptures but the intermingling of the people around it. I believe sculptures were meant to be experienced and I'm glad the Guadalajara government opened this interaction instead of relegating these pieces in a stuffy museum.
Would love to see more of your work.
Peter Paul,
South Pasadena, CA

Seeing kids playing on art: that's amazing. It's what art and travel are all about. Thanks for capturing some pretty striking images. These should be in a book.
Paul Lucas
Vancouver, BC

The images are magnificent; I have only been to Mexico on two occasions and would love to discover more of it. I'll have to add Guadalajara to my long list of places to visit.
Morgan, NY



Eugene Chaplin Introduces Chaplin's World Museum in Vevey, Switzerland

Lake Geneva/ Matterhorn Region and Switzerland Tourism recently blew into Los Angeles with the most esteemed guest, Eugene Chaplin. A man of remarkable lineage, he is the fifth child of Oona O'Neill and Sir Charles Spencer "Charlie" Chaplin, the grandson of playwright Eugene O'Neill, the brother of Geraldine Chaplin and father of actress/model Kiera Chaplin.


Treasures of Ireland: Galway Bay (Dispatch #15)

The late Bing Crosby crooned about it, but The Palladian Traveler, with tears in his eyes and a lump in his throat, is there along the rocky shore to see the sun slowly go down on Galway Bay.


Buckingham Palace – It's THE Most Popular Tour in Great Britain (Part 2 of a 2-Part Series)

Is it more momentous for a Brit to do the Buckingham Palace tour than say an American or indeed any other nationality? Yes, I know that's an odd question, but if you grow up – as I did – in London back in the 1950s, getting inside Buckingham Palace was the stuff of dreams. Hence my surprise at touring BP in 2005.


Paradise on Earth: The Romance of Tahiti and Her Islands

The first thing you notice is the fragrance. The intoxicating perfume of the tiare flower announces to your senses that you are in a magical place, overflowing with tropical vegetation and soothing trade winds. It is the same fragrance that the English seamen on the HMS Bounty also first encountered; but they came, not for flowers, but for breadfruit, intended as a new food staple for their slaves in the West Indies.


Lake Charles' Family-Size Low-Key Mardi Gras

The Southwest Louisiana Mardi Gras in Lake Charles, the second largest in Louisiana, does not need parents there to avert their children's eyes. This is family entertainment and children are very much part of it. The main office of the Lake Charles CVB has costumes from last year's Mardi Gras but it also has figures to fascinate little ones from country boys fishing for their dinner to alligators who have already fed and are rubbing their stomachs.


Exploring Venice: Lost and Found. And Special Finds. Repeat.

Walking home to our apartment in Venice, we share a wave through the window with the owner of Baba, our local osteria. Leaving for a day of sightseeing, a cup of my favorite pistachio gelato awaits me despite the early hour. At the Bar Dugole, we relax after a day of sightseeing and order the regular: vodka for my husband and Amaretto for me.


A Taste of Savory, Sumptuous Solvang

Maybe it was the handmade sweets at Ingeborg's Chocolate Factory, or the boutique luxury at Hotel Corque. Or was it the wine and friendly atmosphere at Wandering Dog, the comforting, cuisine at Chomp, or the town's Danish-inspired architecture? Whatever the reason, Solvang has a special way of putting me in instant vacation mode.


Film Review: "My Hero Brother" – A Tribute to the Human Spirit

I just spent five days attending the Santa Barbara Film Festival and for the most part, the features, animated shorts, and documentaries were quite professional and compelling. That said, "My Hero Brother," a documentary that was particularly outstanding, told the remarkable and inspiring story about a group of Down syndrome young men and women who go on a two-week trek through the Himalayas with their non-Down syndrome siblings.
---
© TravelingBoy.com. All Rights Reserved. 2015.
This site is designed and maintained by WYNK Marketing. Send all technical issues to: support@wynkmarketing.com