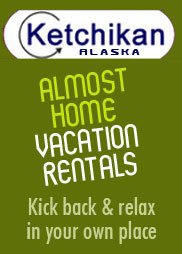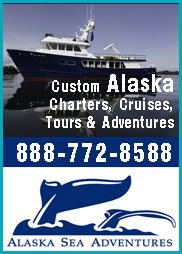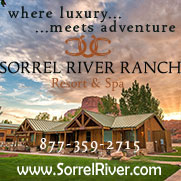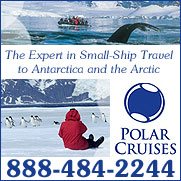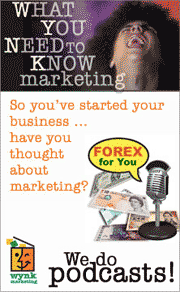 The People of Guadalajara
by Deb Roskamp



eople and art have been recurring themes in Deb Roskamp's photographic studies. In The People of Guadalajara, Ms. Roskamp explores the relationships between the Mexican people and the great plazas, cathedrals, architecture and sculptures of Guadalajara. Considered to be the most Mexican of Mexico's cities, Guadalajara has long been a favorite domestic tourist destination for Mexican families. Ms. Roskamp captures the joy, excitement and spirit of Mexicans as they experience the city's great art, and thus become part of the artistic landscape themselves...
The People of Guadalajara was photographed over a weeklong period in August of 2007, while Ms. Roskamp was enrolled in Spanish language studies at IMAC.
Below are copyrighted photographs by Deborah Roskamp. You can look but you may not steal. Click on the photos for enlargements. For hi-res images, please write to: deb@travelingboy.com

Okay, I'm going to Guadalajara. It looks like a destination that Mexican tourists go to. Amazing shots. Of course, I'm a sucker for kids.
Beverly Milton
Boise, ID

Deb,
You certainly have an eye for photography. Sometimes we stay in a place too long to appreciate the beauty that surrounds us. Your photos show a visitor appreciating not only the sculptures but the intermingling of the people around it. I believe sculptures were meant to be experienced and I'm glad the Guadalajara government opened this interaction instead of relegating these pieces in a stuffy museum.
Would love to see more of your work.
Peter Paul,
South Pasadena, CA

Seeing kids playing on art: that's amazing. It's what art and travel are all about. Thanks for capturing some pretty striking images. These should be in a book.
Paul Lucas
Vancouver, BC

The images are magnificent; I have only been to Mexico on two occasions and would love to discover more of it. I'll have to add Guadalajara to my long list of places to visit.
Morgan, NY



Eugene Chaplin Introduces Chaplin's World Museum in Vevey, Switzerland

Lake Geneva/ Matterhorn Region and Switzerland Tourism recently blew into Los Angeles with the most esteemed guest, Eugene Chaplin. A man of remarkable lineage, he is the fifth child of Oona O'Neill and Sir Charles Spencer "Charlie" Chaplin, the grandson of playwright Eugene O'Neill, the brother of Geraldine Chaplin and father of actress/model Kiera Chaplin.


Treasures of Ireland: Piped Inside Ashford Castle (Dispatch #16)

The Palladian Traveler enters into a world of regal elegance wrapped in Irish charm as he files his latest dispatch from inside one of the Emerald Isle's most storied fortresses.


Chuuk + Wrecks = Scuba Divers' Paradise

As we dropped down to 25,000 feet I saw one of the most extraordinary panoramas I'd ever been lucky enough to witness. The majesty of it all and the stunning vistas that lay below and before me were spectacular. It was as beautiful as spring's first rose, and it made me understand why so many pilots on commercial jetliners love their job; they get to see so many awe-inspiring sights from the cockpit. My view was that of a vast vista of the Pacific.


Highway 49 Revisited: Exploring California's Gold Country

In the 1840s, the population of California was only 14,000, but by 1850 more than 100,000 settlers and adventurers had arrived from all over the world – and they came for one reason: gold. James Marshall had discovered the first gold nugget at Sutter's Mill in El Dorado County, creating the largest gold rush in history.


Lake Charles' Family-Size Low-Key Mardi Gras

The Southwest Louisiana Mardi Gras in Lake Charles, the second largest in Louisiana, does not need parents there to avert their children's eyes. This is family entertainment and children are very much part of it. The main office of the Lake Charles CVB has costumes from last year's Mardi Gras but it also has figures to fascinate little ones from country boys fishing for their dinner to alligators who have already fed and are rubbing their stomachs.


Cedar Hill: Frederick Douglass' Home is as Imposing as the Man who Lived There

Having recently received a misguided shout-out from the president during Black History Month – Frederick Douglass has done an amazing job... – it seems a good time to revisit the cultural icon's legitimate place in history. And a visit to his home in Washington, DC – surely a place the current president might want to consider visiting himself – would be a good place to start.


Discovering Art, Culture and Cuisine in Lancaster

Lancaster has always been one of those cities that I pass through on the way to some other destination. But last week was different. I finally took the time to explore the place and wow, was I surprised! I discovered a downtown full of charm, culture, cuisine and community spirit. My recent getaway began when a friend and I drove about 60 miles north of Los Angeles toward the Mojave Desert and checked into the Towneplace Suites Lancaster.


Film Review: "My Hero Brother" – A Tribute to the Human Spirit

I just spent five days attending the Santa Barbara Film Festival and for the most part, the features, animated shorts, and documentaries were quite professional and compelling. That said, "My Hero Brother," a documentary that was particularly outstanding, told the remarkable and inspiring story about a group of Down syndrome young men and women who go on a two-week trek through the Himalayas with their non-Down syndrome siblings.
---
© TravelingBoy.com. All Rights Reserved. 2015.
This site is designed and maintained by WYNK Marketing. Send all technical issues to: support@wynkmarketing.com