Orvis – A Traveler's Best Friend
Story and photos by Greg Aragon

here is nothing like traveling with the proper gear. Whether it's comfortable walking boots, a sturdy, wide brimmed sun hat, a cool safari shirt, or a luxurious, yet practical backpack, the sights and sounds of a new destination are easier to absorb when one is prepared.
This is why I love Orvis. Ever since I began to travel seriously, I have relied on this online store for not only the right clothing and adventure gear, but also for new ideas and unique travel inspirations.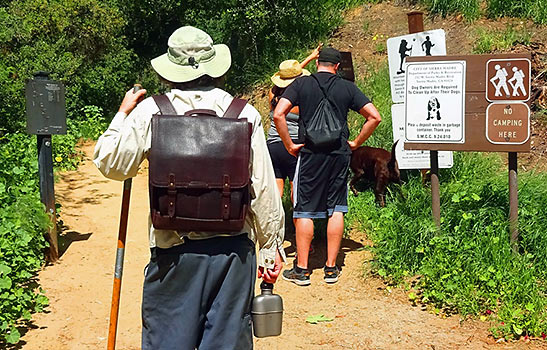 From sun hats and walking boots to safari shirts and bison leather backpacks, Orvis can be a travelers best friend
Founded in 1856 by Charles F. Orvis, the company is America's oldest mail-order outfitter and longest continually-operating fly-fishing business. Privately owned by the Perkins family since 1965, Orvis is today an international retailer with roughly 1,700 employees. In addition to being a world leader in fly fishing, the company offers a wide assortment of men's and women's sportswear, luggage and travel accessories, as well as fine shotguns, gear, and technical apparel for wingshooting and sporting clays.
Orvis sporting services also include fishing and shooting schools, an international sporting and eco-travel agency, and an Orvis-endorsed network of lodges, outfitters and guides.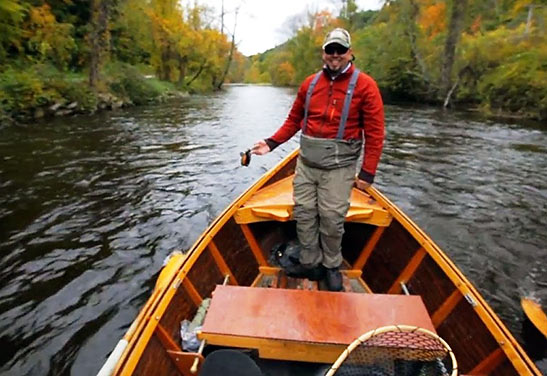 Besides travel clothing and gear, Orvis offers fly-fishing trips, outdoor schools and adventure vacations
My latest acquisition from Orvis is the Coronado Bison Leather Backpack. A masterpiece of workmanship, the bag is 100% designed and crafted in California by the Coronado Leather Company and is sold through Orvis. Thick, substantial, and shrunken to beautifully accentuate the beautiful, brown grain detail of bison leather, the bag oozes adventure and travel.
Measuring 16" high, 13" wide and 4½" deep, the bag can easily carry your mobile office or enough clothes and gear for a weekend getaway. And with its sleek, rugged and luxurious design, it looks at home on the trail or in the lobby of a fine hotel, which happen to be two of my favorite places! Detailed with latigo leather on the shoulder straps, the backpack is fully lined with a heavy duty red, tartan plaid lining, and features two exterior slip pockets, a laptop or tablet slip pocket, and with two smaller pockets for loose items.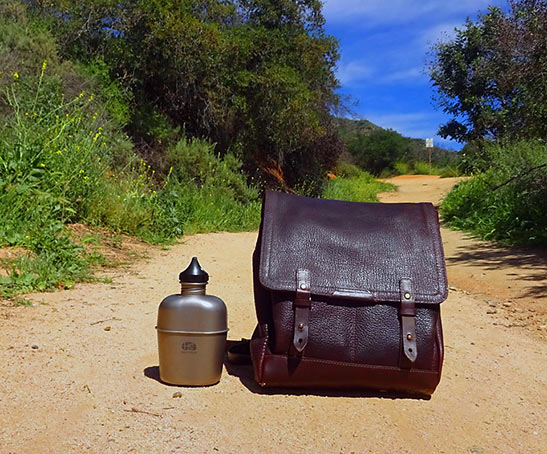 The Bison Leather Backpack is a rugged, yet luxurious piece of travel gear
The bison backpack, which is literally built to last a lifetime, goes great with two of my other recent Orvis purchases: the Bush Shirt and the Sombriolet Sun Hat.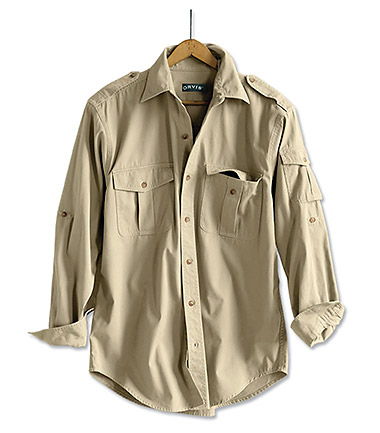 The Bush Shirt is perfect for walking through
town or the trail
The authentic safari Bush Shirt is another of my favorite, go-to travel pieces. Made of Bush Poplin, the shirt breathes well and wicks dust and moisture to keep you dry and cool while walking or hiking. Made for the outdoors, poplin has been standard issue in expedition and safari clothing for nearly a century, and was used widely in the field during WWII.
Bush Poplin is a light and soft natural microcanvas fabric able to withstand years of wear and washings, yet remains crisp and neat. Each yarn of the fabric is composed of several fibers twisted tightly together, resulting in a fabric that is abrasion- resistant, yet feels cool and relatively weightless on the body. Cotton poplin was the preferred fabric used by British colonists when on safari and the Orvis collection offers the timeless and classic style of this traditional attire.
The UPF 50+ sun protection Sombriolet Hat is another item always stashed in my backpack. This lightweight, breathable hat is perfect for sunny days at the beach, on the water, or on the trail. Strategically placed vents, mesh lining, and wicking fabric in the crown is designed to keep you and your head cool and dry when things heat up. And a foam-reinforced brim is built to float. The nylon/polyester hat also features an external draw cord and is washable.

Orvis is America's oldest mail-order outfitter and longest continually-operating fly-fishing business
The Orvis website offers more than 5,000 products and the company has 69 retail stores and 10 outlets in the US. For more information on Orvis products, fly fishing trips and other vacations and outdoor schools and services offered by Orvis, visit: www.orvis.com
Related Articles:
Traveling in Rugged Style with a New Saddleback Leather Backpack; Exploring in Style with a New LederMann Leather Gear Bag