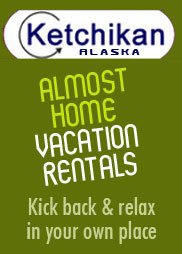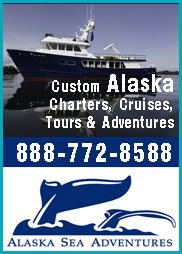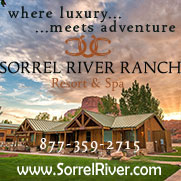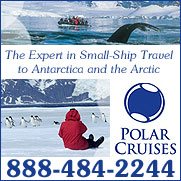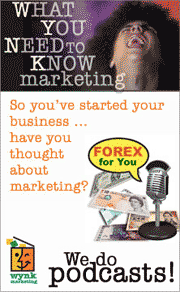 Eating Off the Beaten Track
In and Around Los Angeles
by Jeff Fried
Editor's Note: After a two-year hiatus, Native Philadelphian
and current Floridian resident, Jeff Fried returns to some of his
favorite off-the-beaten-track culinary haunts in the City of Angels.
| | |
| --- | --- |
| os Angeles is not a city short on great food; reputation and internet research can surely lead you the way. But if you want to experience something different . . . | |

Otto's love for music!
Photo credit:
Otto's - Import Store & Deli

2320 West Clark Ave.
Burbank, CA 91506
(818) 845-0433

Burbank:

I asked Otto to hold the pickles but when I got my sandwich, guess what was on it? Pickles. Guess what immediately came off the sandwich? Pickles. Fortunately, he held off the mayonnaise. Even in California, it is unacceptable for an East Coaster to eat a hoagie with mayo and pickles. Otto's European and Hungarian Import Store and Deli is an unassuming neighborhood grocery store that makes one of the best Hoagie's in Los Angeles. Each order usually comes with a mini comedy act by Otto himself. If time permits, Otto might even break out his accordion. http://members.aol.com/HungImprts/Welcome.htm




9128 West Pico Blvd.
LA, CA 90035
(310) 278-0122


Beverly Hills Adjacent:

That's what realtors call the area between Pico and Olympic and Robertson and La Cienega. If you're thinking of moving there, you should know that your city address will be Los Angeles. You might get Beverly in your address if you live on Beverly Drive, but really the only good thing about that is your proximity to the Beverlywood Bakery. This classic Jewish bakery on Pico makes the best rugalach in the United States. I've had rugalach from Miami to Philadelphia to New York and nothing comes close. The only drawback is they seal their pastry boxes really good, so if you think you might want to sneak a few in the car before arriving at your destination, then just have them keep a few out. http://www.beverlywoodbakery.com

3456 S. Glenmark Dr. Hacienda Heights,
CA 91745
(626) 961-9697

Hacienda Heights:

About thirty minutes east of downtown is the Hsi Lai Temple, one of the largest Buddhist temples in the Western Hemisphere. Seven days per week they serve an all you can eat vegetarian lunch for just five dollars. Don't let that price fool you, there is a salad and fruit bar, at least five different dishes, soup and hot tea. The main dishes vary regularly and can include vegetables, noodles, tofu, seitan and veggie ham. The temple grounds are beautiful and include the Hall with Ten Thousand Buddha's, a garden with the Eighteen Arhats, a museum and book store.http://www.hsilai.org/en/index.html

767 Deep Valley Drive,
Rolling Hills Estates,
CA 90274
(310) 265-0914


Palos Verdes Peninsula:

Hip and upscale, yet cozy with very friendly service and fantastic food sums up what I found at Bistro 767. Even though I was spending the night in the area, it would have definitely been worth the twenty mile drive from West Los Angeles. The bistro salad with sherry vinaigrette was fantastic and the filet mignon was cooked to perfection. They have a great martini and wine selection. The desserts were out of this world.


3125 Los Feliz Blvd.
LA [Glendale],
CA 90039
(323) 345-0360

Glendale:

On Los Feliz Boulevard is India Sweets and Spices. A great vegetarian Indian food restaurant and market. There are no servers that come to your table. Just go up to the counter and tell the servers what you want and what size. Their pakoras, chan masala and saag were top notch. They have a large variety of dishes to choose from and the staff is very friendly and helpful. They have seven other locations throughout Los Angeles. http://www.indiasweetsandspices.org/index.htm
Talk to Jeff@TravelingBoy.com


Jeff,
Hilarious piece on your trip to Otto's Hungarian Deli. I thought I was the only non-Hungarian In Southern California who knew the joint, tucked into some little non-descript neighborhood in Burbank. Very true, he makes the best sandwiches is the world, but it is essential to be in there in person - as opposed to ordering over the phone - so that you can ride herd on him with your instructions for the condiments. He is known to get caught up in some obscure conversation about Hungary and completely forget. The best way to enjoy his sandwich is to talk him into playing is accordion while you wolf one down. Let's face it; nothing goes better for lunch than an Otto's Hungarian sandwich with an accordion accompaniment. As Jay Leno would say: 'Only in Burbank."
Charlie Shotton
Sherman Oaks, CA


Eugene Chaplin Introduces Chaplin's World Museum in Vevey, Switzerland

Lake Geneva/ Matterhorn Region and Switzerland Tourism recently blew into Los Angeles with the most esteemed guest, Eugene Chaplin. A man of remarkable lineage, he is the fifth child of Oona O'Neill and Sir Charles Spencer "Charlie" Chaplin, the grandson of playwright Eugene O'Neill, the brother of Geraldine Chaplin and father of actress/model Kiera Chaplin.


Treasures of Ireland: Piped Inside Ashford Castle (Dispatch #16)

The Palladian Traveler enters into a world of regal elegance wrapped in Irish charm as he files his latest dispatch from inside one of the Emerald Isle's most storied fortresses.


Chuuk + Wrecks = Scuba Divers' Paradise

As we dropped down to 25,000 feet I saw one of the most extraordinary panoramas I'd ever been lucky enough to witness. The majesty of it all and the stunning vistas that lay below and before me were spectacular. It was as beautiful as spring's first rose, and it made me understand why so many pilots on commercial jetliners love their job; they get to see so many awe-inspiring sights from the cockpit. My view was that of a vast vista of the Pacific.


Highway 49 Revisited: Exploring California's Gold Country

In the 1840s, the population of California was only 14,000, but by 1850 more than 100,000 settlers and adventurers had arrived from all over the world – and they came for one reason: gold. James Marshall had discovered the first gold nugget at Sutter's Mill in El Dorado County, creating the largest gold rush in history.


Lake Charles' Family-Size Low-Key Mardi Gras

The Southwest Louisiana Mardi Gras in Lake Charles, the second largest in Louisiana, does not need parents there to avert their children's eyes. This is family entertainment and children are very much part of it. The main office of the Lake Charles CVB has costumes from last year's Mardi Gras but it also has figures to fascinate little ones from country boys fishing for their dinner to alligators who have already fed and are rubbing their stomachs.


Cedar Hill: Frederick Douglass' Home is as Imposing as the Man who Lived There

Having recently received a misguided shout-out from the president during Black History Month – Frederick Douglass has done an amazing job... – it seems a good time to revisit the cultural icon's legitimate place in history. And a visit to his home in Washington, DC – surely a place the current president might want to consider visiting himself – would be a good place to start.


Discovering Art, Culture and Cuisine in Lancaster

Lancaster has always been one of those cities that I pass through on the way to some other destination. But last week was different. I finally took the time to explore the place and wow, was I surprised! I discovered a downtown full of charm, culture, cuisine and community spirit. My recent getaway began when a friend and I drove about 60 miles north of Los Angeles toward the Mojave Desert and checked into the Towneplace Suites Lancaster.


Film Review: "My Hero Brother" – A Tribute to the Human Spirit

I just spent five days attending the Santa Barbara Film Festival and for the most part, the features, animated shorts, and documentaries were quite professional and compelling. That said, "My Hero Brother," a documentary that was particularly outstanding, told the remarkable and inspiring story about a group of Down syndrome young men and women who go on a two-week trek through the Himalayas with their non-Down syndrome siblings.
---
© TravelingBoy.com. All Rights Reserved. 2015.
This site is designed and maintained by WYNK Marketing. Send all technical issues to: support@wynkmarketing.com