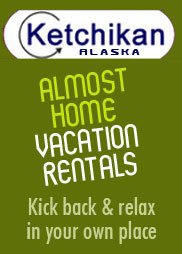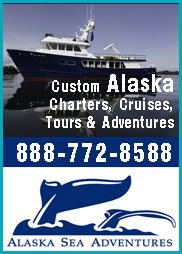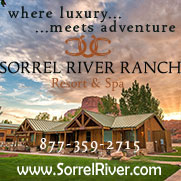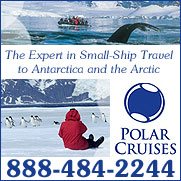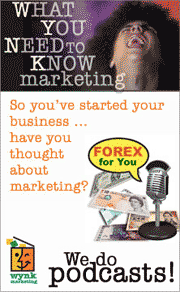 Self Care on the Journey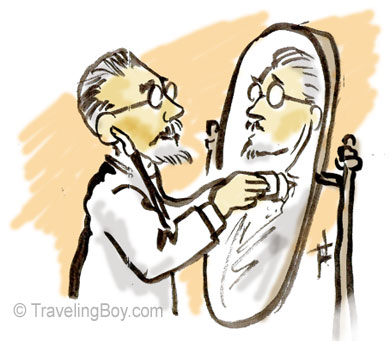 raveling locally or globally, many of us need reminders of how to care for ourselves. I have observed in my work that many people do not take the time to nurture themselves, that is to care for themselves in a meaningful way. Increased anxiety is associated with the stressors of a fast-paced life, technology that can invade privacy and the rigors of living in overcrowded cities. Communications technology in particular keeps us in a virtual office twenty four hours a day, wherever we are. Today's lifestyle envelops us and depletes our energy.

Many of us need to take an inventory of how we are doing, and how we are tending to ourselves. What are our resources for optimal well being? Eating nutritionally, getting sufficient sleep and good hygiene are essential. Knowing your body and its requirements for sustenance are key factors. Individuals differ when it comes to what their bodies require in terms of food and sleep. If in doubt regarding food, the advice of a registered nutritionist can be invaluable for the proper nutrients and foods for you. Some respond best to high protein foods, some respond best to vegetables, grains, and fruits. The right amount of sleep differs from one person to the next, but adequate rest is a major factor in well being.



Exercise is invaluable for regulating blood pressure, increasing endorphins, maximizing good chemistry and energy. Physical activity can also decrease melancholy, anxiety and depressive symptoms. Attention to physical hygiene also contributes to well being. Keeping your body, clothes, and surroundings clean is important for balance, good health and empowerment.

Mental hygiene includes the things we remember to do for ourselves. Taking time out to renew and revivify is very important. Something as simple as sitting quietly and focusing on breathing in and out can invite inner calmness and serenity. Many call this meditation. A main objective of meditation is to be "in the moment" not thinking about the past or the future, be here now. As little as five minutes of meditation can decrease blood pressure and anxiety. There are many other therapeutic interventions for self care and centering, such as positive self talk, affirmations, art, music, slogans, humor, soaking in a hot bath, a steam bath, sauna, nature, touch, massage, allowing oneself the permission to be in touch with our feelings and spirituality contribute to harmony.

Playing and having fun--the language of children--is also part of caring for ourselves. Attention to self empowers one to invest in peace of mind and a loving heart. The important thing is to take or make the time to care for ourselves at home or on our travels.


Dr. Joel,
I found your Self Care on the Journey article to be most illuminating. I am single, and someone who lives to travel. But whenever I get off the plane to an international destination, check in to my hotel, unpack and then get a chance to sit down… I feel mundane, depressed and disoriented. I didn't state this very well, but it is much more than jet jag. It's gotten to the point where I worry months in advance before a trip, and now am even tapering my travels back. I have never heard your term, "mental hygiene" before, but it seems to make sense. Rather than just sit on my bed and fight sleep, I am going to try focus on self-awareness as you suggested. I think your term, positive self talk --- which I have never heard of either --- is worth a shot. I loved the positive tone of your article and agree that 'playing and having fun' is something that we all need to concentrate on. Please keep up the great work!
Brian Hogan

Hi Brian,
Thank you for your response to the article I wrote for Travelling Boy. Com, Self Care on the Journey. The symptoms you are experiencing could be attributed to several variables. One thing that comes to mind is unresolved issues. Something you are concerned about or have not addressed before going on the trip. At times when one travels the expectation, planning, and the excitement of going away may divert our attention away from something that needs to be worked through. Hence, we take it with us on the journey.

Another thought could be that you have sensitized yourself to expect to get negative symptoms when you arrive at a destination. You say you get depressed, disoriented and feel mundane when you get to your room, unpack and sit down. You could also be experiencing a sort of hyper jet lag. When we get fatigued after a big trip the arrival could be a let down too. With all the planning, packing, getting to destination etc, we expend much energy. The draining feelings you are having could recall a former experience that might be connected to the symptoms. Also at times we all experience what I would call a mood that feels like an existential vacuum.
Take an inventory of what you think it might be connected to. That could help you get to the root problem. Change your pattern of how you do things; be in touch with your feelings. Utilize interventions like breathing exercises (yoga techniques), thought stopping/blocking (this is done by clearing your mind or redirecting thoughts and actions) so you do not perseverate on the negative thoughts. Take care of yourself by being good to yourself. Instead of sitting on the bed soak in a hot tub, listen to music; make a plan to have some fun. Change thoughts, change behaviors and you will again optimize your enjoyment of travel. So once again you can continue to be someone who lives to travel.
Bon voyage and best regards.
Joel



Eugene Chaplin Introduces Chaplin's World Museum in Vevey, Switzerland

Lake Geneva/ Matterhorn Region and Switzerland Tourism recently blew into Los Angeles with the most esteemed guest, Eugene Chaplin. A man of remarkable lineage, he is the fifth child of Oona O'Neill and Sir Charles Spencer "Charlie" Chaplin, the grandson of playwright Eugene O'Neill, the brother of Geraldine Chaplin and father of actress/model Kiera Chaplin.


Treasures of Ireland: The Burren (Dispatch #14)

The Palladian Traveler ventures back to the days of fearless Celtic warriors to search for some "stones to take you home" as he files his latest dispatch from the monochromatic moonscape known as The Burren.


Buckingham Palace – It's THE Most Popular Tour in Great Britain (Part 2 of a 2-Part Series)

Is it more momentous for a Brit to do the Buckingham Palace tour than say an American or indeed any other nationality? Yes, I know that's an odd question, but if you grow up – as I did – in London back in the 1950s, getting inside Buckingham Palace was the stuff of dreams. Hence my surprise at touring BP in 2005.


Paradise on Earth: The Romance of Tahiti and Her Islands

The first thing you notice is the fragrance. The intoxicating perfume of the tiare flower announces to your senses that you are in a magical place, overflowing with tropical vegetation and soothing trade winds. It is the same fragrance that the English seamen on the HMS Bounty also first encountered; but they came, not for flowers, but for breadfruit, intended as a new food staple for their slaves in the West Indies.


Provence: As Much a Mood, a Spirit as a Destination

"On a Clear Day You Can See Forever" goes the song. Robert Goulet sang it and Barbra Streisand and Johnny Mathis, too, and it surely comes to mind when you stand on a bluff in the Luberon of Provence and stare across at the little hill village of Gordes. The view is the best part; the village's interior itself is not dramatic and stands as a warning of what contemporary popularity can do to the simple homes of 12th century working people.


Exploring Venice: Lost and Found. And Special Finds. Repeat.

Walking home to our apartment in Venice, we share a wave through the window with the owner of Baba, our local osteria. Leaving for a day of sightseeing, a cup of my favorite pistachio gelato awaits me despite the early hour. At the Bar Dugole, we relax after a day of sightseeing and order the regular: vodka for my husband and Amaretto for me.


Traveling with Beautiful Boots and a Bison Backpack

People often asked about my favorite travel apparel and gear. This happened to me at the airport recently. One question came as I was putting back on my clothes after going through the TSA checkpoint striptease. Before leaving the area, I heard a soft voice say, "hey, I really like your boots. Where did you get them?" Looking up, I found a uniformed employee staring at my feet.


Film Review: "My Hero Brother" – A Tribute to the Human Spirit

I just spent five days attending the Santa Barbara Film Festival and for the most part, the features, animated shorts, and documentaries were quite professional and compelling. That said, "My Hero Brother," a documentary that was particularly outstanding, told the remarkable and inspiring story about a group of Down syndrome young men and women who go on a two-week trek through the Himalayas with their non-Down syndrome siblings.
---
© TravelingBoy.com. All Rights Reserved. 2015.
This site is designed and maintained by WYNK Marketing. Send all technical issues to: support@wynkmarketing.com