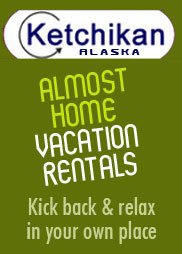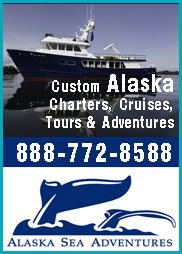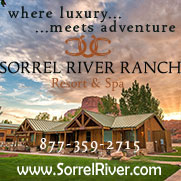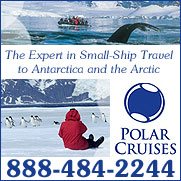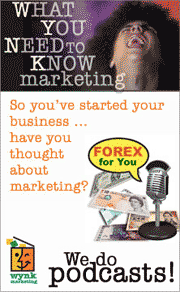 Suitcase Therapy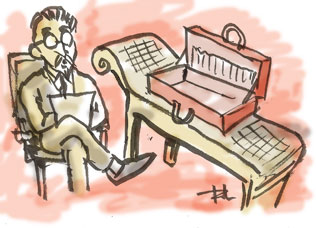 ecently a client came to session holding a brown paper bag. He opened the bag and removed a frame. In the frame was an exquisite pencil drawing of an empty suitcase. His brother had drawn the picture and it was called 'Empty Baggage'. The client told me that the picture was a symbol of what we were trying to attain and focus on in therapy. So, like the picture, his frame of mind would parallel the suitcase. He said that he identified with the suitcase which once held many things, and was now empty. He too felt his mind held many unnecessary items crammed full with old memories that needed to be cleared. The client said it felt like he had been carrying around a "fully stuffed" suitcase for a long time. He observed that he had been lugging around unresolved issues in his life, keeping them inside, internalizing them. These neglected issues had obstructed his clarity of thought and greatly misguided his behaviors. He commented that the empty suitcase represented what he hoped to accomplish in our work together. The process we were engaged in for him to get rid of his "baggage" and be content.

As the client assessed his thoughts and actions, he realized that he "over intellectualized" and spent too much time involved in obsessive thoughts. He was "in his head" so much that it blocked his ability to feel, clouded his decision making, and led to self deceptions. He found himself increasingly anxious. Bogged down by much from his past, he could not be present in the here and now. He needed to "empty his suitcase"- his mind.
When a person does commit to emptying his or her baggage, whether it is with therapy or another self-help discipline, it's not easy. But like the empty suitcase, they begin to act and feel lighter. This happens when we give attention to burdensome and unresolved events that weigh us down. It is when we can be honest, self reflective, and mindful that we begin the therapeutic process. It is then that we truly begin to create a space to go forward.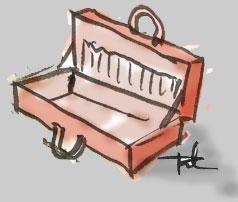 The client felt the problem was not that he was thinking, but that he needed to understand his thoughts. This would allow him to clarify and reduce the cumbersome memories, for him to feel safe in dealing with his feelings. Simply put, he had not been able to "feel" in the past, and now he was ready to bridge mind and feeling states and begin to experience feelings in a deeper way. As he gave attention to the things that weighed him down, and processed them they began to wane. This led to more insight. Increased insight and the ability to feel emotions led him to heightened clarity in his actions and behaviors.
Like the suitcase, the client needed to become "empty baggage" so he could continue on his journey less encumbered. With this transition the client discovered his life was less complex and confusing and he could begin to experience an open and loving heart with a sense of wonder and joy. When this happens every experience becomes a special journey and we are a happier fellow traveler.

Joel Polinsky MA, LMFT
License # MFC 38417



Send us your comments.


Eugene Chaplin Introduces Chaplin's World Museum in Vevey, Switzerland

Lake Geneva/ Matterhorn Region and Switzerland Tourism recently blew into Los Angeles with the most esteemed guest, Eugene Chaplin. A man of remarkable lineage, he is the fifth child of Oona O'Neill and Sir Charles Spencer "Charlie" Chaplin, the grandson of playwright Eugene O'Neill, the brother of Geraldine Chaplin and father of actress/model Kiera Chaplin.


Treasures of Ireland: Piped Inside Ashford Castle (Dispatch #16)

The Palladian Traveler enters into a world of regal elegance wrapped in Irish charm as he files his latest dispatch from inside one of the Emerald Isle's most storied fortresses.


Chuuk + Wrecks = Scuba Divers' Paradise

As we dropped down to 25,000 feet I saw one of the most extraordinary panoramas I'd ever been lucky enough to witness. The majesty of it all and the stunning vistas that lay below and before me were spectacular. It was as beautiful as spring's first rose, and it made me understand why so many pilots on commercial jetliners love their job; they get to see so many awe-inspiring sights from the cockpit. My view was that of a vast vista of the Pacific.


Highway 49 Revisited: Exploring California's Gold Country

In the 1840s, the population of California was only 14,000, but by 1850 more than 100,000 settlers and adventurers had arrived from all over the world – and they came for one reason: gold. James Marshall had discovered the first gold nugget at Sutter's Mill in El Dorado County, creating the largest gold rush in history.


Lake Charles' Family-Size Low-Key Mardi Gras

The Southwest Louisiana Mardi Gras in Lake Charles, the second largest in Louisiana, does not need parents there to avert their children's eyes. This is family entertainment and children are very much part of it. The main office of the Lake Charles CVB has costumes from last year's Mardi Gras but it also has figures to fascinate little ones from country boys fishing for their dinner to alligators who have already fed and are rubbing their stomachs.


Cedar Hill: Frederick Douglass' Home is as Imposing as the Man who Lived There

Having recently received a misguided shout-out from the president during Black History Month – Frederick Douglass has done an amazing job... – it seems a good time to revisit the cultural icon's legitimate place in history. And a visit to his home in Washington, DC – surely a place the current president might want to consider visiting himself – would be a good place to start.


Discovering Art, Culture and Cuisine in Lancaster

Lancaster has always been one of those cities that I pass through on the way to some other destination. But last week was different. I finally took the time to explore the place and wow, was I surprised! I discovered a downtown full of charm, culture, cuisine and community spirit. My recent getaway began when a friend and I drove about 60 miles north of Los Angeles toward the Mojave Desert and checked into the Towneplace Suites Lancaster.


Film Review: "My Hero Brother" – A Tribute to the Human Spirit

I just spent five days attending the Santa Barbara Film Festival and for the most part, the features, animated shorts, and documentaries were quite professional and compelling. That said, "My Hero Brother," a documentary that was particularly outstanding, told the remarkable and inspiring story about a group of Down syndrome young men and women who go on a two-week trek through the Himalayas with their non-Down syndrome siblings.


La Paz, Baja California Sur

Photographer Deb Roskamp focuses her camera on La Paz, Baja California Sur. The resort property is CostaBaja, and the boat tours, which include snorkeling at the UNESCO protected site, Isla Espiritu Santo, were conducted by Fun Baja. The photographs are intended to speak for themselves.


Leviticus 20:13
Sent by Tom of Pasadena, CA



It all makes sense now. Gay marriage and marijuana was legalized in the last election. Leviticus 20:13 states
"If a man lays with another man, he should be stoned..." We've been interpreting it wrong all these years!


Crooked Eye Tommy: 'Butterflies and Snakes'

When you load the CD Butterflies and Snakes into your sound system, you know from the onset Crooked Eye Tommy isn't your run-of-the-mill blues band. The entire recording is based around multiple styles, assorted genres and two lifetimes of influence. From the swamp-like vibe of the opening track through the weeping steel guitar highlighting the finale there's a brand new, old school familiarity that resonates throughout each one of the 11 original songs.


NOLA: New Orleans, Louisiana

Mardi Gras, the French Quarter, the Garden District, the streetcar (now a bus) to Desire, the jazz clubs, the beignets at the Café du Monde and breakfast at Brennan's come to mind when you think of New Orleans. But that's not all there is to this unique American city, filled with treasures both culinary and cultural.
---
© TravelingBoy.com. All Rights Reserved. 2015.
This site is designed and maintained by WYNK Marketing. Send all technical issues to: support@wynkmarketing.com