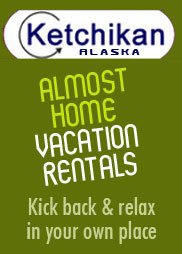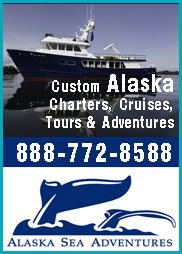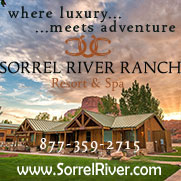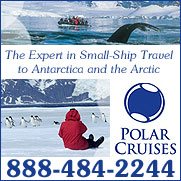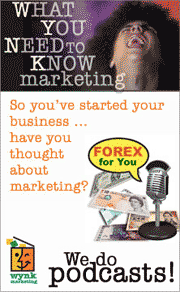 Suitcase Therapy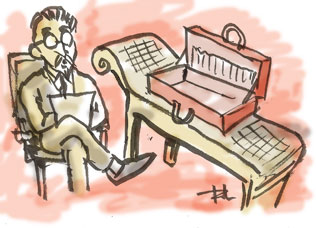 ecently a client came to session holding a brown paper bag. He opened the bag and removed a frame. In the frame was an exquisite pencil drawing of an empty suitcase. His brother had drawn the picture and it was called 'Empty Baggage'. The client told me that the picture was a symbol of what we were trying to attain and focus on in therapy. So, like the picture, his frame of mind would parallel the suitcase. He said that he identified with the suitcase which once held many things, and was now empty. He too felt his mind held many unnecessary items crammed full with old memories that needed to be cleared. The client said it felt like he had been carrying around a "fully stuffed" suitcase for a long time. He observed that he had been lugging around unresolved issues in his life, keeping them inside, internalizing them. These neglected issues had obstructed his clarity of thought and greatly misguided his behaviors. He commented that the empty suitcase represented what he hoped to accomplish in our work together. The process we were engaged in for him to get rid of his "baggage" and be content.

As the client assessed his thoughts and actions, he realized that he "over intellectualized" and spent too much time involved in obsessive thoughts. He was "in his head" so much that it blocked his ability to feel, clouded his decision making, and led to self deceptions. He found himself increasingly anxious. Bogged down by much from his past, he could not be present in the here and now. He needed to "empty his suitcase"- his mind.
When a person does commit to emptying his or her baggage, whether it is with therapy or another self-help discipline, it's not easy. But like the empty suitcase, they begin to act and feel lighter. This happens when we give attention to burdensome and unresolved events that weigh us down. It is when we can be honest, self reflective, and mindful that we begin the therapeutic process. It is then that we truly begin to create a space to go forward.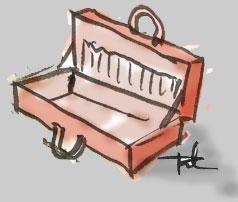 The client felt the problem was not that he was thinking, but that he needed to understand his thoughts. This would allow him to clarify and reduce the cumbersome memories, for him to feel safe in dealing with his feelings. Simply put, he had not been able to "feel" in the past, and now he was ready to bridge mind and feeling states and begin to experience feelings in a deeper way. As he gave attention to the things that weighed him down, and processed them they began to wane. This led to more insight. Increased insight and the ability to feel emotions led him to heightened clarity in his actions and behaviors.
Like the suitcase, the client needed to become "empty baggage" so he could continue on his journey less encumbered. With this transition the client discovered his life was less complex and confusing and he could begin to experience an open and loving heart with a sense of wonder and joy. When this happens every experience becomes a special journey and we are a happier fellow traveler.

Joel Polinsky MA, LMFT
License # MFC 38417



Send us your comments.


Three Musical Pilgrimages: Mozart, Grieg and Hendrix

Johann Chrysostom Wolfgang Amadeus Mozart (1756 - 1791) could read and compose music, plus play the violin and piano, when he was five years old. Born into a musical family in Salzburg, Austria (then the Holy Roman Empire), he had a unique ability for imitating music, which first became evident when he recited a musical piece by simply observing his father conducting a lesson to his older sister. This led to a childhood on the road, where the young prodigy performed before many of the royal courts of Europe.


Treasures of Ireland: The Irish Goodbye (Dispatch #20)

The Palladian Traveler brings to a close his 20-part series on the Emerald Isle from an upscale restaurant in downtown Dublin where he files his final dispatch and then quietly slips away.


Two "MUST SEE" Truly Spectacular Places in Europe. Here's Why.

The Han Grotto and Culzean Castle. As the name of my Traveling Boy feature is "Travel With a Difference," it's important to me to always bring you offbeat and unusual tourist places around the world you may not know about. These two fit that category to a T, and they're absolutely worth a visit. One's in Scotland and one's in Belgium. Culzean (pronounced CULLANE) Castle is located near Maybole, Carrick, on the Ayrshire coast of Scotland.


Highway 49 Revisited: Exploring California's Gold Country

In the 1840s, the population of California was only 14,000, but by 1850 more than 100,000 settlers and adventurers had arrived from all over the world – and they came for one reason: gold. James Marshall had discovered the first gold nugget at Sutter's Mill in El Dorado County, creating the largest gold rush in history.


Lake Charles' Family-Size Low-Key Mardi Gras

The Southwest Louisiana Mardi Gras in Lake Charles, the second largest in Louisiana, does not need parents there to avert their children's eyes. This is family entertainment and children are very much part of it. The main office of the Lake Charles CVB has costumes from last year's Mardi Gras but it also has figures to fascinate little ones from country boys fishing for their dinner to alligators who have already fed and are rubbing their stomachs.


Puerto Vallarta: Magic and Mayhem on the Malecon

So I heard that you could spend from dawn to dusk on the Malecon in Puerto Vallarta, Mexico and never get bored and I thought, "Okay, I'm up for that challenge." Well, maybe not the dawn part – I'm not a morning person – so I had no problem leaving those early hours to the joggers and those seeking an early start to catch their red snapper for dinner.


Relaxing at The Inn at Laguna Beach

There is nothing like sleeping in an ocean-front room and awakening to the sounds of waves crashing against the sand. It is one of the finer things in life. And it is exactly what I experienced recently on a memorable getaway to The Inn at Laguna Beach. The adventure began when a friend I pulled off the 5 Freeway in Orange County and took SR 133 south nine miles through winding lush hills and wilderness areas to the ocean.


Tim Robbins On His Road To Stardom

Award-winning Tim Robbins began his career on episodic television. Robbins' film work, however, is what catapulted him into becoming a major movie star including "Bull Durham" and "Mystic River" for which he won multiple awards. Equally at home behind the camera, he directed the riveting "Dead Man Walking." He is Founder and Artistic Director of The Actors' Gang, which he formed thirty-five years ago and has directed multiple provocative productions.


Tahiti and Her Islands

Just their names (pronounce each vowel!) conjure up romantic images: Tahiti Nui, Moorea, Bora Bora, Huahine, Ra'iatea, Taha'a. Her people are gentle; the air, tiare-perfumed. Warm lagoons, majestic peaks, tropical fruits from the land and bounty from the sea all tantalize the senses. Paradise! As near as can be found on planet earth. And, in my experience, the finest way to explore her is on a ship designed for that single purpose.


Leviticus 20:13
Sent by Tom of Pasadena, CA



It all makes sense now. Gay marriage and marijuana was legalized in the last election. Leviticus 20:13 states
"If a man lays with another man, he should be stoned..." We've been interpreting it wrong all these years!


John January and Linda Berry Have Chemistry

Chemistry by its very definition is the spontaneous reaction of two people to each other, especially that sense of mutual attraction and understanding. This month John January and Linda Berry release their new project, Chemistry 101 and together they explore a range and depth of musical styles on both organic and physical levels. As a joint labor of love, January says Chemistry 101 is pretty straight-forward.


NOLA: New Orleans, Louisiana

Mardi Gras, the French Quarter, the Garden District, the streetcar (now a bus) to Desire, the jazz clubs, the beignets at the Café du Monde and breakfast at Brennan's come to mind when you think of New Orleans. But that's not all there is to this unique American city, filled with treasures both culinary and cultural.
---
© TravelingBoy.com. All Rights Reserved. 2015.
This site is designed and maintained by WYNK Marketing. Send all technical issues to: support@wynkmarketing.com