Happiness in Hawaii
Story & photographs by Masada Siegel

n 2014, according to a Gallup poll the hypothetical happiest American was described as a tall, Asian-American man over 65 years old, who lives in Hawaii, is married with children, owns a business, earns a household income of more than $120,000 a year – and is an observant Jew.
While I don't fit most of the criteria, I thought why not investigate on my own. Hawaii was a mere plane ride away. And if you are seeking a mecca for happiness, and, in my case, taking a first trip with my baby, Hawaii offered the ultimate for a relaxing holiday.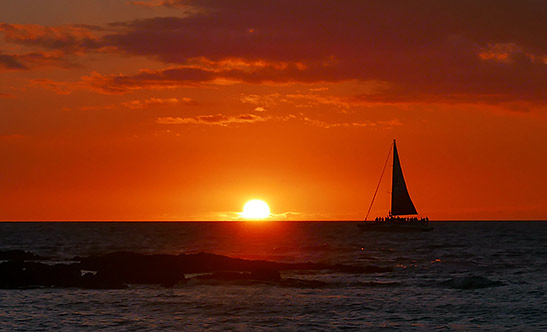 Upon arrival to Kona in the Big Island of Hawai'i, we were whisked away and taken to the Four Seasons oceanfront luxury resort in Hualalai. Our check in was completed on comfy couches where we were presented with thirst quenching drinks, tasty treats and sweet scented leis.
The view was endless at our oceanfront cabana, only broken up by palm trees caressing the skyline. There were black and white rocks dotting a shoreline filled with fine white sand. This along with the soft sound of the wind dancing over the water made me realize I had arrived at a garden paradise. One of the most relaxing aspects of our quarters was the outdoor lava rock shower decorated with pink and white orchids.
We left our room and strolled towards the beach, and I held my baby close. I put him down to stand on the sand, and as his eyes looked up he gasped. It was our son's first time seeing the ocean. The enormity of the vast blue blanket of water, with its gentle crashing waves topped in blues, greens and grays made me also stare with wonder and awe. It was as if I was also viewing the world through my nine-month-old baby's eyes.
The next morning we found our way to King's Pond, a perfect place for snorkeling as there are over 4000 tropical fish to see and to swim amongst and it is mere steps away from the beach. After a quick dip, I held my son's hand as he grinned and walked on the sand towards the water. We played and giggled in the ocean under swaying palm trees until our stomachs growled.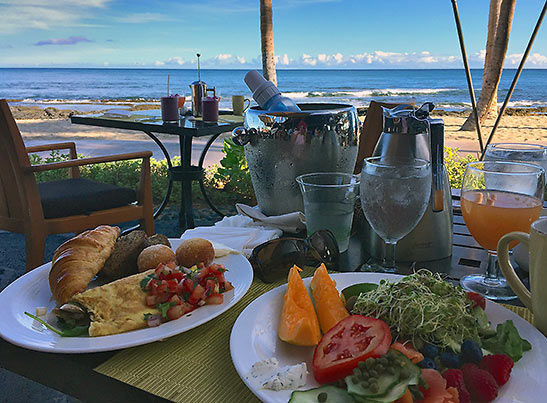 Luckily the majestic breakfast buffet was our next stop and it was overflowing with fresh papayas, star fruit, mango slices, blueberries, melons, croissants, buttery rolls, Hawaiian pastries, meats, cheeses, smoked salmon and a entire breakfast selection just for children. After rushing through breakfasts for months, the outlandish spread was a sight for sore and often hungry eyes.
My plate was crowded with delicacies; I stared at the ocean and sipped on my coffee. I was jolted by the smooth taste. It was among the best coffees I had ever tasted from around the globe. It was called, Buddha's Cup and was 100 percent Kona coffee.
The Big Island of Hawai'i is dotted with coffee plantations, both big and small. Visiting one and learning how coffee was made was on the adventure to do list once we completed the relaxing part of the trip.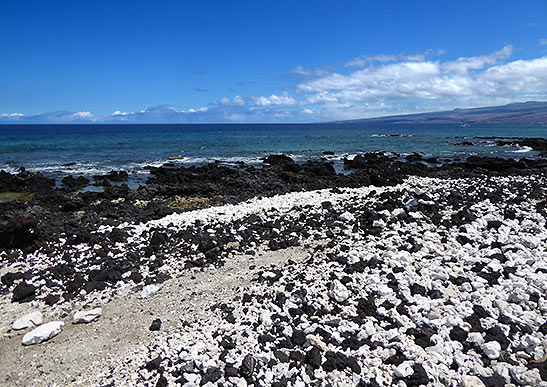 A few days later, we met up with the rest of our family at the gorgeous Fairmont Orchid which is a family friendly resort located on the coast. The sandy lagoon with its azure waters is filled with snorkelers, an endless amount of colorful fish and they even host yoga classes on paddleboards. If you are in the mood for a scenic stroll, walk past the golf course to experience a spectacular coastal trail filled with brilliant views.
Every afternoon, anywhere from five to eight Hawaiian Green Sea Turtles appeared to catch some rays and relax as the warm setting sun hit the shoreline.
We elected to stay on the Gold level, which was a great move, as not only is the food delicious; it is plentiful and there are meals and snacks provided daily, so no need to waste time looking for restaurants.
Now in earnest the touring began, as The Big Island of Hawai'i is filled with stunning sites and interesting activities and untold beauty in every direction.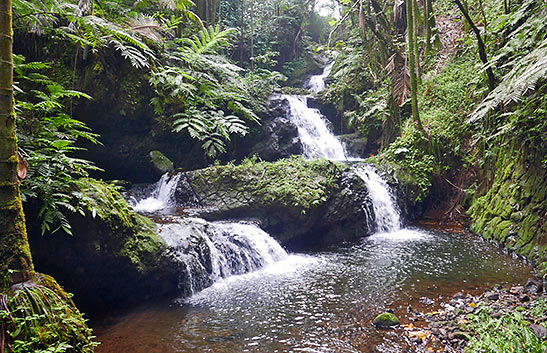 One morning we set out towards Hilo and with a few scenic stops in mind, one being the magnificent Hawaii Tropical Botanical Gardens. Today, the gardens are breathtaking, however it was a labor of love. Their creator, Dan J. Lutkenhouse, discovered the Onomea Valley in 1977 while vacationing with his wife, Pauline. He purchased the area, an overgrown jungle, choking with wild invasive trees, weed and thorn thickets, and strangling vines. His goal was to create a garden paradise. After eight years of backbreaking work on the part of Dan, his assistant Terry Takiue, and two helpers the Garden was open to the public in 1984.
The 40-acre valley is filled with nature trails, a tropical rainforest, bubbling streams and it boasts over 2,000 species of international plants. Visitors are also treated to several scenic waterfalls and the crashing waves of the ocean along the rugged Pacific coast.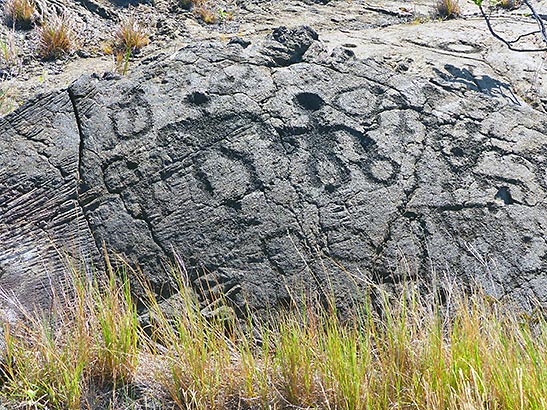 Photo credit: Ari Marlar
Another coastal must see area is Hawai'i Volcanoes National Park, a World Heritage Site comprised of two active volcanoes: Kilauea and Maunaloa. Founded in 1916, the Park encompasses 333,000 acres from the summit of Maunaloa to the sea. There are 150 miles of hiking trails through volcanic craters, scalded deserts and even rain forests. Visitors can also tour a museum, see petroglyphs, and experience a walk-in lava tube.
Because of the rich volcanic soil, Hawaii is filled with an enormous variety of flora and fauna. It also is the perfect place for coffee trees to thrive, and since the morning I tasted Buddha's coffee, I couldn't get it out of my mind. So while en-route to somewhere else I asked my sister Audrey and brother in law Gabriel to add it to our tour itinerary for the day.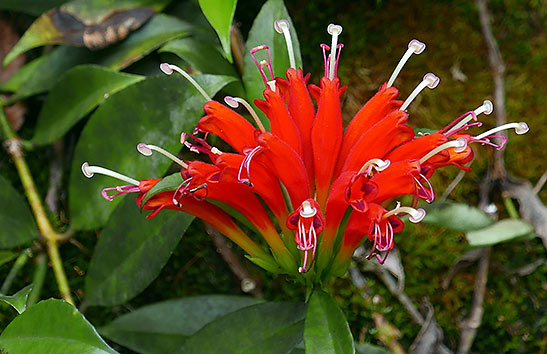 They agreed, and without a thought to call and see if they were even open, I Goggled the address. We drove up a tiny windy road until we were completely surrounded by coffee trees in all directions on what seemed to be the top of the mountain.
We saw nothing but construction. Moments later, a woman with long blond hair appeared and asked us what we were looking for and where we were from. Her name was Christine Coleman, and she was the owner. She explained the visitor's center was being renovated, but invited us for a personal tour where she explained they not only grew coffee beans but also macadamia nuts too.
The area was stunning, filled with large trees with flowers dangling down, and greenery as far as the eye could see, it was clear even under construction that the facility was going to be gorgeous.
Since our visit, the coffee plantation is once again open and it provides guests free tea and coffee tastings. Additionally, visitors can pay a small fee and go on a four-wheel drive education tour of the plantation.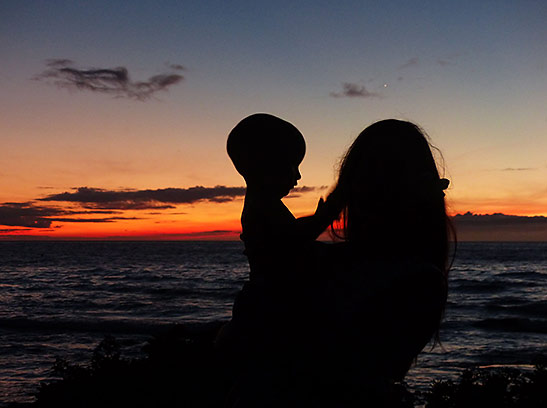 Photo credit: Ari Marlar

Meanwhile I have returned back to reality from my Hawaii paradise relaxation vacation.
At home, alas, there are no long, lingering breakfasts by the beach filled with exotic fruits and someone serving me. However once in a while, I brew Buddha's Cup and for a brief moment in time, it all comes rushing back, the beach, the garden paradise bursting with orchids, the crashing waves and it makes me smile. Finding happiness is easy in Hawaii, but you don't have to live there to take homes its bubbling spirit.
Hawaii Tropical Botanical Gardens
Hawai'i Volcanoes National Park
Related Articles:
The Road to Hana; 3 Things We Didn't Know About Kaua'i; Driving Maui's Upcountry; Kauai: The Garden Isle's Hype Actually Deserves a Truth-in-Advertising Award