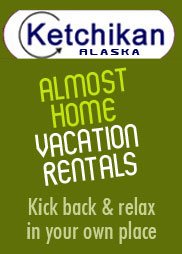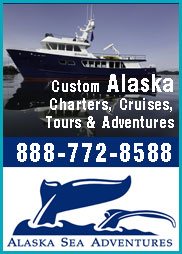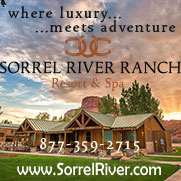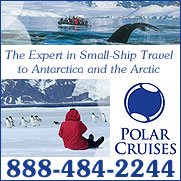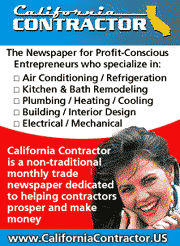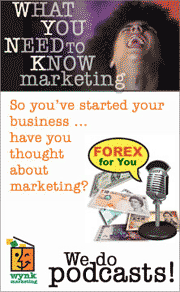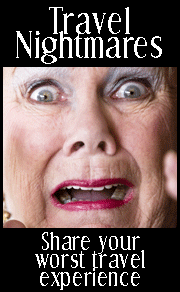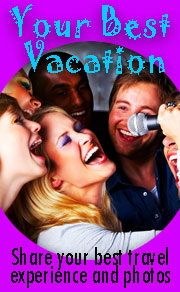 The La Quinta Resort & Spa is a legendary hideaway located
at the foot of the Santa Rosa Mountains.

Credit: Courtesy of La Quinta Resort & Spa
A Trek to La Quinta -
Gem of the Desert
by Ringo Boitano

y brother Ed in Seattle likes to tease me by saying that Southern California has just two seasons-the smog season and the fire season. Sure, it's worth a chuckle. But those of us that do live here know that SoCal does have seasons; it's just that they are very subtle. The early days of autumn can be hot, but soon the faintest of fall colors appear and the landscape cools down into almost a perfect 'sweater weather.' We're fortunate in SoCal-there's much to see and do in our own backyard. Even a short car drive can feel like a trek into an unknown place and new emotional landscape.
PALM SPRINGS DESERT RESORTS
With over 129 18-hole golf course, 600 tennis courts and more than 40,000 swimming pools, the Palm Springs Desert Resorts has long marketed itself as a recreational oasis in the middle of the Coachella Valley desert. Spread over eight cities-Cathedral City, Desert Hot Springs, Indian Wells, Indio, La Quinta, Palm Desert, Palm Springs, Rancho Mirage-it became a perfect getaway for Hollywood stars back in the contract system days with the "Two-Hour Rule," where actors had to be available within two-hours of the studio. With its secluded bungalows and tranquil atmosphere, it also provided the ideal location where celebrities could blend into the desert landscape, away from the jarring glare of adoring fans. Palm Springs soon became just as famous for its celebrity patrons with single digit names-Elvis, Frank, Bob, Liberace-as its enchanting beauty.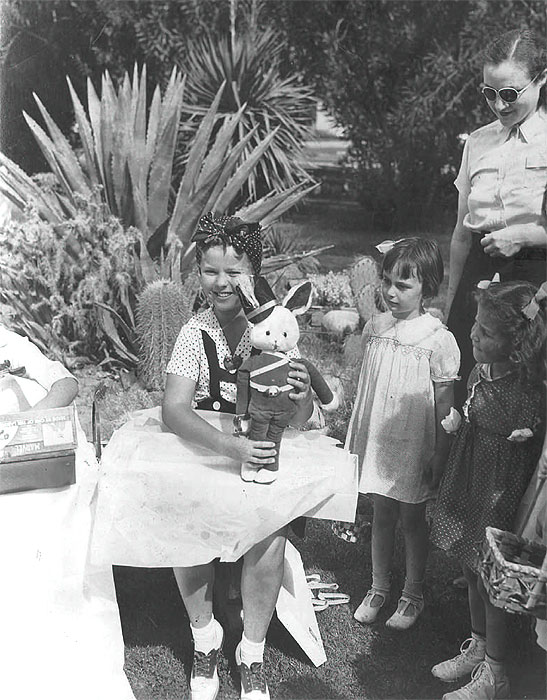 Even Shirley Temple was a visitor to The La Quinta Resort & Spa.
Credit: Courtesy of La Quinta Resort & Spa
LA QUINTA-GEM OF THE DESERT
Some celebrities opted for the extra 20 mile drive to the La Quinta Hotel, a legendary hideaway with the reputation for being the most secretive of all the resorts. Garbo-perhaps the most reclusive of all Hollywood stars-slept here. So did Frank Capra. He also wrote on the premise 'It's A Wonderful Life,' 'It Happened One Night' and 'Mr. Smith Goes to Washington.' Later he called La Quinta home.
Today the Spanish hacienda-style hotel is spread over 45 manicured acres at the foot of the magical Santa Rosa Mountains. It is quite literally a city within a city, complete with 796 suites and casitas, 41 swimming pools, four restaurants, 90 holes of golf, and the worldclass Spa La Quinta, which features PGA WEST Golf Massage, open-air Celestial Showers, Sacred Stone Massage and more. ('more' would include my first mud bath).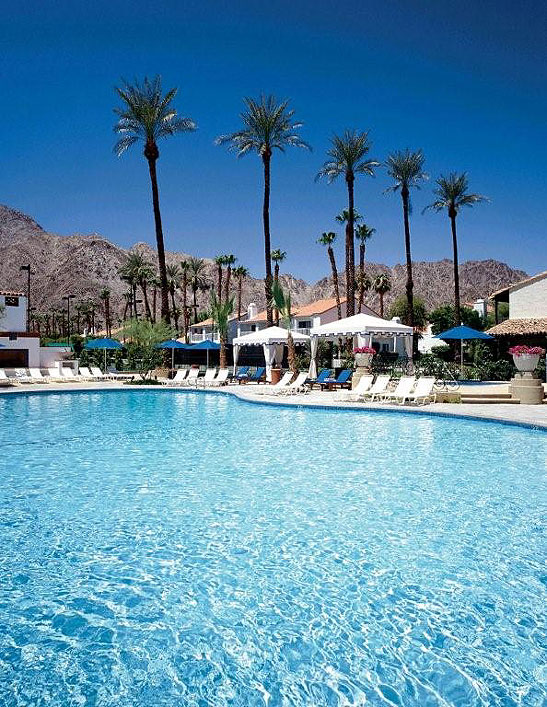 The main swimming pool at La Quinta Resort & Spa
Credit: Courtesy of La Quinta Resort & Spa
The city of La Quinta-incorporated in 1984 and named after the resort-has done much to maintain its exclusivity and heritage, while still making it tourist---friendly with an infrastructure for room to grow. Water marks on the Santa Rosa Mountains-La Quinta was once under the waters of ancient Lake Cahuilla-can still be seen, with the city planners making sure that no views are obstructed. They have even designated over 600 acres of the mountain for the Coachella's Valley's first archeological park.
For a celebrity fix there is dining at Arnold Palmer's Restaurant-also a part-time city resident-which is a virtual museum of golf, with photos and mementos from his career. There's a putting green just off the courtyard patio, with views of the Santa Rosa Mountains. The menu features Arnie's own favorite comfort foods like steaks and meatloaf.
Just down the road there is also the Arnold Palmer Classic Golf Course at SilverRock Resort, home to the Bob Hope Chrysler Classic.
Clint-another one digit celebrity-can occasionally be spotted in Old Town La Quinta, the home of his second Hog's Breath Inn. Dubbed by locals as the 'Desert Hog,' it is like the original in Carmel, decorated with posters from his career. In the spirit of the Eastwood legacy, I opted for the "Dirty Harry Chopped Steak Dinner," only to read later that Clint is now a vegan. No wonder he looks so good at 78.

I love Ringo's piece on historic hotels. I once stayed at the Laurentian in Montreal - is it still around, is it historic? And then there was the Heups in Bismark.
It is interesting that two of your entries are in CANADA.
Brent, Seattle, WA

It's no mystery that you are great at what you do.
Sandee, Seattle, WA
* * * *
The Mystery on the Oasis pics are very funny!
Ramon, Kansas City, MO
* * * *
Ha ha ha ha ha...love your "schtick" Ringo!!
Dolly, Las Vegas, NV

Hello the travelling Boitano's hope you enjoy. Best wishes.
Elsa Magdalena Berno-Boitano, Laussane, Switzerland

My Irish roots understand terrible beauty. So do my human roots. The concept has such a ring of truth to it, doesn't it? Great article, Ringo. I hope to get to Ireland eventually, and thanks for blazing the trail!
Sandeee Bleu, Seattle, WA
* * * *
No wonder I've been hearing all these wonderful stories about Ireland. I used to think that it was just for Irish Americans seeking their ancestral roots but your article seems to call out to the non-Irish like me. Fascinating and intriguing.
Peter Paul, Pasadena, CA

Thanks for this great post wow... it's very wonderful.
Key Logger, New York
* * * *
Lets not forget that the Marriot Harbor Beach is within walking distance to the world famous Elbo Room - Fort Lauderdale's oldest bar.
Jeff, Fort Lauderdale, FL
* * * *
Jeff–
Thanks for taking the time for the message and reminder. Indeed, I had a quick drink at the Elbo Room. My trip to Ft. Lauderdale would not have been complete without a visit to this historic institution.I have been reading about it for years, and was not disappointed. It felt like a real local's hangout.
- Ringo

Ringo,
I thoroughly enjoyed your article about Dick and Liz. I remember seeing that article back in the heyday of Life Magazine.
To remember the "behind-the-scenes" stories like that makes you genuine fan of the 60's. The famous couple's turbulent relationship was just a precursor of today's headline-grabbing media stars like Britney Spears and her colleagues. Life was simpler then. The paparazzis still had some sense of decency. You "coulda" been a good paparazzi. I say "coulda" because you kept this to yourself all these many years.
Looking forward to other media trivia you can remember.
Peter Paul, South Pasadena, CA

Hey, Ringo –
Enjoyed your article on Antarctica --- cool photos, too. One thing, you mentioned that Ushuaia in Argentina is considered the most southern city in the world. I read that Chile lays claim to that distinction, with Punta Arenas, the southernmost city in the world.
Mick, Greenbay, WI
* * * *
Mick –
Now that football season is over --- I've often wondered what you Packer fans did in the off season ---- it's great that you took the time to visit TravelingBoy. Great question, unlike my older brother, I adore all lamb products, and Patagonian Lamb --- cooked in a restricted area at the restaurant in an opened wood-fueled fire pit --- is amazing. The chef actually uses an ax to carve it. Frankly, I found it superior to Norwegian fjord lamb, Irish Burren lamb and even those much esteemed creatures down in New Zealand. The crab in Ushuaia is the other thing to eat. Wait a sec, you asked about Punta Arenas vs. Ushuaia as the furthermost city in the world. Well, they both have little disclaimers re populations --- you know, what's a city, which one is a town, ect – so better let Chile and Argentina brass it out. They seem to be able to argue about any subject.
- Ringo


Eugene Chaplin Introduces Chaplin's World Museum in Vevey, Switzerland

Lake Geneva/ Matterhorn Region and Switzerland Tourism recently blew into Los Angeles with the most esteemed guest, Eugene Chaplin. A man of remarkable lineage, he is the fifth child of Oona O'Neill and Sir Charles Spencer "Charlie" Chaplin, the grandson of playwright Eugene O'Neill, the brother of Geraldine Chaplin and father of actress/model Kiera Chaplin.


Treasures of Ireland: The Burren (Dispatch #14)

The Palladian Traveler ventures back to the days of fearless Celtic warriors to search for some "stones to take you home" as he files his latest dispatch from the monochromatic moonscape known as The Burren.


Buckingham Palace – It's THE Most Popular Tour in Great Britain (Part 2 of a 2-Part Series)

Is it more momentous for a Brit to do the Buckingham Palace tour than say an American or indeed any other nationality? Yes, I know that's an odd question, but if you grow up – as I did – in London back in the 1950s, getting inside Buckingham Palace was the stuff of dreams. Hence my surprise at touring BP in 2005.


Paradise on Earth: The Romance of Tahiti and Her Islands

The first thing you notice is the fragrance. The intoxicating perfume of the tiare flower announces to your senses that you are in a magical place, overflowing with tropical vegetation and soothing trade winds. It is the same fragrance that the English seamen on the HMS Bounty also first encountered; but they came, not for flowers, but for breadfruit, intended as a new food staple for their slaves in the West Indies.


Provence: As Much a Mood, a Spirit as a Destination

"On a Clear Day You Can See Forever" goes the song. Robert Goulet sang it and Barbra Streisand and Johnny Mathis, too, and it surely comes to mind when you stand on a bluff in the Luberon of Provence and stare across at the little hill village of Gordes. The view is the best part; the village's interior itself is not dramatic and stands as a warning of what contemporary popularity can do to the simple homes of 12th century working people.


Exploring Venice: Lost and Found. And Special Finds. Repeat.

Walking home to our apartment in Venice, we share a wave through the window with the owner of Baba, our local osteria. Leaving for a day of sightseeing, a cup of my favorite pistachio gelato awaits me despite the early hour. At the Bar Dugole, we relax after a day of sightseeing and order the regular: vodka for my husband and Amaretto for me.


Traveling with Beautiful Boots and a Bison Backpack

People often asked about my favorite travel apparel and gear. This happened to me at the airport recently. One question came as I was putting back on my clothes after going through the TSA checkpoint striptease. Before leaving the area, I heard a soft voice say, "hey, I really like your boots. Where did you get them?" Looking up, I found a uniformed employee staring at my feet.


Film Review: "My Hero Brother" – A Tribute to the Human Spirit

I just spent five days attending the Santa Barbara Film Festival and for the most part, the features, animated shorts, and documentaries were quite professional and compelling. That said, "My Hero Brother," a documentary that was particularly outstanding, told the remarkable and inspiring story about a group of Down syndrome young men and women who go on a two-week trek through the Himalayas with their non-Down syndrome siblings.


La Paz, Baja California Sur

Photographer Deb Roskamp focuses her camera on La Paz, Baja California Sur. The resort property is CostaBaja, and the boat tours, which include snorkeling at the UNESCO protected site, Isla Espiritu Santo, were conducted by Fun Baja. The photographs are intended to speak for themselves.


Leviticus 20:13
Sent by Tom of Pasadena, CA



It all makes sense now. Gay marriage and marijuana was legalized in the last election. Leviticus 20:13 states
"If a man lays with another man, he should be stoned..." We've been interpreting it wrong all these years!
---
© TravelingBoy.com. All Rights Reserved. 2015.
This site is designed and maintained by WYNK Marketing. Send all technical issues to: support@wynkmarketing.com