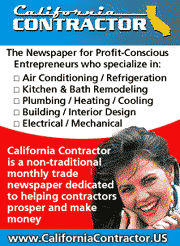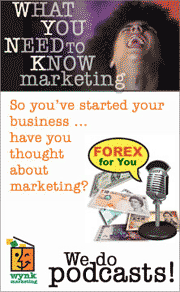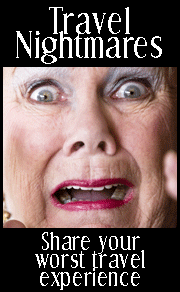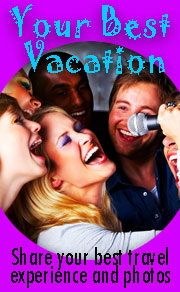 Travel Pilgrimages
Mozart in Salzburg & 'Kit' Carson in Taos
by Ringo Boitano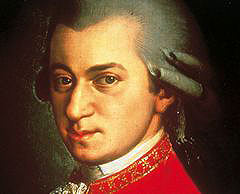 An official portrait of the genius. Courtesy: Salzburg Tourism

ohann Chrysostom Wolfgang Amadeus Mozart (1756 - 1791) could read and compose music, plus play the violin and keyboard, when he was five years old. Born into a musical family in Salzburg, Austria (then the Holy Roman Empire), he had a unique ability for imitating music, which first became evident when he recited a musical piece by simply observing his father conducting a lesson to his older sister. This led to a childhood on the road, where the young prodigy performed before many of the royal courts of Europe. At 17, no longer a child prodigy, he returned to Salzburg and accepted a post as a court musician, but was frustrated with the salary and stifling opportunities. His early travels and uncanny memory, though, had provided him with a plethora of musical styles and experiences, from which he used to create his own compositional language. He eventually settled in Vienna where he achieved fame, and is now considered one of the most influential and prolific composers of the Classical era.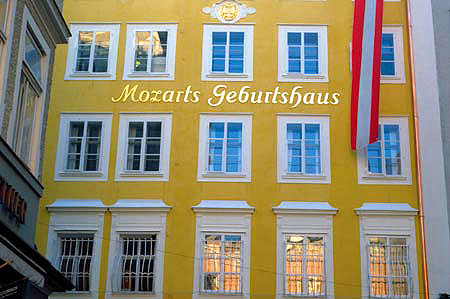 The Birthplace of Mozart. Courtesy: Salzburg Tourism
Though Mozart was never happy with his career in Salzburg, the city today is a Mecca for all things Amadeus. An essential stop is a visit to Mozart's Geburtshaus (birthplace). This is the house where Mozart's parents lived for 26 years and young Mozart was educated. Now a three-story museum, it is filled with original instruments ---- Mozart's childhood violin, concert violin, clavichord and pianoforte --- portraits, family letters, and furniture and objects of daily use, including Mozart's very cradle. I strongly recommend a private tour, where guides are walking encyclopedias about his life. Why were Mozart's famous eyes so bulging? He didn't eat his vegetables!
Another Mozart must is a dinner concert at the famous Stiftskeller St. Peter, considered the "oldest restaurant in Europe." The concert is performed by candlelight between food courses, prepared with traditional recipes from Mozart's era. Period-costumed musicians, including two opera singers, perform arias from "Don Giovanni", "Le Nozzi di Figaro" and "The Magic Flute." Dining under magnificent chandeliers and surrounded by 18th century décor, not to mention the stirring music, is like being transported back to the magical times of Mozart.

The enchanting beauty of Salzburg. Courtesy: Salzburg Tourism
The setting in Salzburg --- itself an enchanting fairytale of a city --- only enhances the experience. The city's wealth was built on the mining of salt ('salt' translates to 'salz' in German, hence the city's name). The west bank of the Salsas River borders the Alborg Historic Centre (known to locals as the Altadt), and is where most of the attractions are located. The fortress Festung Hohensalzburg towers over narrow cobblestone streets, lined with stunning baroque architecture. Smartly dressed locals sit in elegant coffee houses, noshing on delicate pastries and Mozartkugln (Mozart chocolate balls) and sipping frothy cups of coffee. I could have spent a week there.
Stiftskeller St. Peter * Mozart's Geburtshaus * Salzburg Information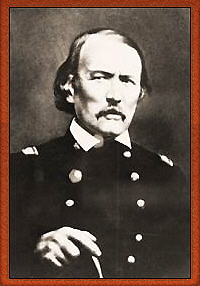 The legend: Christopher Houston "Kit" Carson. Courtesy: Kit Carson Home and Museum
Christopher Houston "Kit" Carson (1809 - 1868) spoke ten languages, including numerous American-Indian dialects. Yet he was virtually illiterate, barely able to write his own name. Born in rural Kentucky, he ran away from home as a teenager and joined a hunting expedition. This began a life of adventure, which led to his becoming one of the most legendry figures in western history. American frontiersman, solder, trapper and mountain man, Carson drew national attention when he became a guide for John C. Fremont on three scientific and mapping expeditions through Oregon and California. The American public had a hearty appetite for the 'untamed land of the west,' and Carson became as famous as Fremont's published reports.
Carson eventually settled near Taos to farm and to do occasional scouting. He met Josefa Jaramillo, the daughter of a prominent Taoseno family. Despite their age difference --- he was thirty-three years old and she was only fourteen --- they married. As a wedding present for his new bride, Carson purchased a three-room adobe structure. They were married for 25-years, and raised seven children. During that period the house became a place for entertaining Taoseno "politicos" and prominent members of society. Carson's nationally known reputation also brought generals and congressmen, not to mention craggy mountain men and trappers. Kit and Josefa lived in the house until their deaths, exactly one-month apart.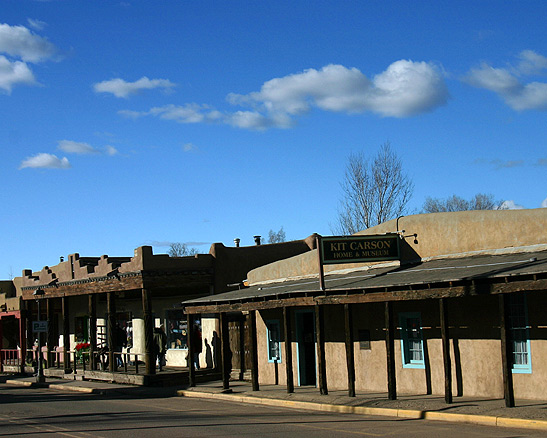 The Kit Carson Home and Museum is located one block from the Taos Plaza. Photo Credit: Deb Roskamp.
Today visitors can learn about the history of the legendary western icon and life in Taos, due to the preservation of the home. Located one block from the Taos Plaza, the Kit Carson Home and Museum is a series of buildings which includes the original three room home, plus two buildings that contain a retail shop and additional exhibition space. The simplicity of the architecture and the sparse displays --- sheepskin bedding, buffalo hide, basic kitchen utensils, and outdoor kiva fireplace --- not only educates us about Carson, but show what life was like for a family living in that era. The Kit Carson Home and Museum is a mandatory stop when visiting Taos.
Kit Carson Home and Museum * Taos County Chamber of Commerce



I love Ringo's piece on historic hotels. I once stayed at the Laurentian in Montreal - is it still around, is it historic? And then there was the Heups in Bismark.
It is interesting that two of your entries are in CANADA.
Brent, Seattle, WA

It's no mystery that you are great at what you do.
Sandee, Seattle, WA
* * * *
The Mystery on the Oasis pics are very funny!
Ramon, Kansas City, MO
* * * *
Ha ha ha ha ha...love your "schtick" Ringo!!
Dolly, Las Vegas, NV

Hello the travelling Boitano's hope you enjoy. Best wishes.
Elsa Magdalena Berno-Boitano, Laussane, Switzerland

My Irish roots understand terrible beauty. So do my human roots. The concept has such a ring of truth to it, doesn't it? Great article, Ringo. I hope to get to Ireland eventually, and thanks for blazing the trail!
Sandeee Bleu, Seattle, WA
* * * *
No wonder I've been hearing all these wonderful stories about Ireland. I used to think that it was just for Irish Americans seeking their ancestral roots but your article seems to call out to the non-Irish like me. Fascinating and intriguing.
Peter Paul, Pasadena, CA

Thanks for this great post wow... it's very wonderful.
Key Logger, New York
* * * *
Lets not forget that the Marriot Harbor Beach is within walking distance to the world famous Elbo Room - Fort Lauderdale's oldest bar.
Jeff, Fort Lauderdale, FL
* * * *
Jeff–
Thanks for taking the time for the message and reminder. Indeed, I had a quick drink at the Elbo Room. My trip to Ft. Lauderdale would not have been complete without a visit to this historic institution.I have been reading about it for years, and was not disappointed. It felt like a real local's hangout.
- Ringo

Ringo,
I thoroughly enjoyed your article about Dick and Liz. I remember seeing that article back in the heyday of Life Magazine.
To remember the "behind-the-scenes" stories like that makes you genuine fan of the 60's. The famous couple's turbulent relationship was just a precursor of today's headline-grabbing media stars like Britney Spears and her colleagues. Life was simpler then. The paparazzis still had some sense of decency. You "coulda" been a good paparazzi. I say "coulda" because you kept this to yourself all these many years.
Looking forward to other media trivia you can remember.
Peter Paul, South Pasadena, CA

Hey, Ringo –
Enjoyed your article on Antarctica --- cool photos, too. One thing, you mentioned that Ushuaia in Argentina is considered the most southern city in the world. I read that Chile lays claim to that distinction, with Punta Arenas, the southernmost city in the world.
Mick, Greenbay, WI
* * * *
Mick –
Now that football season is over --- I've often wondered what you Packer fans did in the off season ---- it's great that you took the time to visit TravelingBoy. Great question, unlike my older brother, I adore all lamb products, and Patagonian Lamb --- cooked in a restricted area at the restaurant in an opened wood-fueled fire pit --- is amazing. The chef actually uses an ax to carve it. Frankly, I found it superior to Norwegian fjord lamb, Irish Burren lamb and even those much esteemed creatures down in New Zealand. The crab in Ushuaia is the other thing to eat. Wait a sec, you asked about Punta Arenas vs. Ushuaia as the furthermost city in the world. Well, they both have little disclaimers re populations --- you know, what's a city, which one is a town, ect – so better let Chile and Argentina brass it out. They seem to be able to argue about any subject.
- Ringo


Three Musical Pilgrimages: Mozart, Grieg and Hendrix

Johann Chrysostom Wolfgang Amadeus Mozart (1756 - 1791) could read and compose music, plus play the violin and piano, when he was five years old. Born into a musical family in Salzburg, Austria (then the Holy Roman Empire), he had a unique ability for imitating music, which first became evident when he recited a musical piece by simply observing his father conducting a lesson to his older sister. This led to a childhood on the road, where the young prodigy performed before many of the royal courts of Europe.


Treasures of Ireland: The Irish Goodbye (Dispatch #20)

The Palladian Traveler brings to a close his 20-part series on the Emerald Isle from an upscale restaurant in downtown Dublin where he files his final dispatch and then quietly slips away.


Two "MUST SEE" Truly Spectacular Places in Europe. Here's Why.

The Han Grotto and Culzean Castle. As the name of my Traveling Boy feature is "Travel With a Difference," it's important to me to always bring you offbeat and unusual tourist places around the world you may not know about. These two fit that category to a T, and they're absolutely worth a visit. One's in Scotland and one's in Belgium. Culzean (pronounced CULLANE) Castle is located near Maybole, Carrick, on the Ayrshire coast of Scotland.


Highway 49 Revisited: Exploring California's Gold Country

In the 1840s, the population of California was only 14,000, but by 1850 more than 100,000 settlers and adventurers had arrived from all over the world – and they came for one reason: gold. James Marshall had discovered the first gold nugget at Sutter's Mill in El Dorado County, creating the largest gold rush in history.


Lake Charles' Family-Size Low-Key Mardi Gras

The Southwest Louisiana Mardi Gras in Lake Charles, the second largest in Louisiana, does not need parents there to avert their children's eyes. This is family entertainment and children are very much part of it. The main office of the Lake Charles CVB has costumes from last year's Mardi Gras but it also has figures to fascinate little ones from country boys fishing for their dinner to alligators who have already fed and are rubbing their stomachs.


Puerto Vallarta: Magic and Mayhem on the Malecon

So I heard that you could spend from dawn to dusk on the Malecon in Puerto Vallarta, Mexico and never get bored and I thought, "Okay, I'm up for that challenge." Well, maybe not the dawn part – I'm not a morning person – so I had no problem leaving those early hours to the joggers and those seeking an early start to catch their red snapper for dinner.


Relaxing at The Inn at Laguna Beach

There is nothing like sleeping in an ocean-front room and awakening to the sounds of waves crashing against the sand. It is one of the finer things in life. And it is exactly what I experienced recently on a memorable getaway to The Inn at Laguna Beach. The adventure began when a friend I pulled off the 5 Freeway in Orange County and took SR 133 south nine miles through winding lush hills and wilderness areas to the ocean.


Tim Robbins On His Road To Stardom

Award-winning Tim Robbins began his career on episodic television. Robbins' film work, however, is what catapulted him into becoming a major movie star including "Bull Durham" and "Mystic River" for which he won multiple awards. Equally at home behind the camera, he directed the riveting "Dead Man Walking." He is Founder and Artistic Director of The Actors' Gang, which he formed thirty-five years ago and has directed multiple provocative productions.


Tahiti and Her Islands

Just their names (pronounce each vowel!) conjure up romantic images: Tahiti Nui, Moorea, Bora Bora, Huahine, Ra'iatea, Taha'a. Her people are gentle; the air, tiare-perfumed. Warm lagoons, majestic peaks, tropical fruits from the land and bounty from the sea all tantalize the senses. Paradise! As near as can be found on planet earth. And, in my experience, the finest way to explore her is on a ship designed for that single purpose.


Leviticus 20:13
Sent by Tom of Pasadena, CA



It all makes sense now. Gay marriage and marijuana was legalized in the last election. Leviticus 20:13 states
"If a man lays with another man, he should be stoned..." We've been interpreting it wrong all these years!
---
© TravelingBoy.com. All Rights Reserved. 2015.
This site is designed and maintained by WYNK Marketing. Send all technical issues to: support@wynkmarketing.com