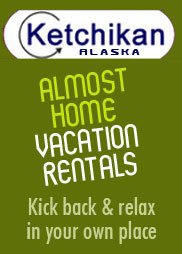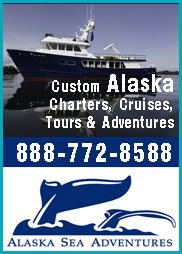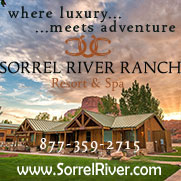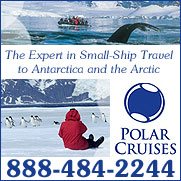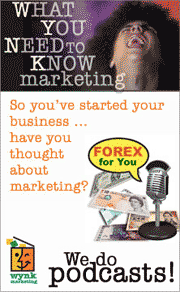 Christmas, 1986, Oakland, CA
by Roger Fallihee

y wife (now ex-wife), daughter, mother-in-law, brother-in-law, and his wife sat around the dining room table, nobody really wanting to be there.
Platters of great food. Plenty of wine and Martinelli's. Baskets full of rolls. Butter, gravy, pecan pie, and tension. Lots of tension.
My father-in-law had tragically, and without warning, passed away several years before. I had only known him for a year, but during that time I rarely saw him and his wife together, when they weren't bickering. Not cute, funny, "Tracy/Hepburn" bickering, but "you ruined my life" bickering.
The revisionist history began almost immediately after his death.

My mother-in-law acted as if her departed husband was Alan Alda. Suddenly he was "witty, smart, handsome, funny, and a great dancer." Before he died he was a "disappointment, inattentive, wimpy, and a bad father."
She became teary-eyed at dinner, revealing how much she missed her husband, especially at Christmas. Her seething son blurted out, "I don't know why. You had a loveless marriage."
In a twisted way this was a great moment. In less than two seconds the ugly truth was out. My ex brother-in-law was emotionally tortured by his mother and he finally blew.
The in-laws did appear to have a loveless marriage. If not loveless, certainly miserable. Who knows, they may have been blissful, but if they were they hid it well from everyone.
My mother-in-law had no verbal reaction to her son's ill-timed remark. She sat in silence. We all did. Uncomfortable glances between my wife and me.
I finally broke the silence with, "How 'bout them 49'ers?"

More silence. More mashed potatoes. One more glass of wine. Another layer of scar tissue. Another dysfunctional family Christmas.


Let Roger know what you think about his traveling adventure.
* * * * *
As you may (or may not!) know from reading my stuff on TBoy, I'm a WW2 aficionado, and several years ago on one of my many trips to Normandy, I stopped by Monet's home. I was transfixed from the second I walked into his garden, and felt as if I was part of one of his paintings. Your marvelous story captures the essence and magic of an equally marvleous and captivating house and garden, and it made me feel as if I were back there myslef. The hallmarks of any really great travel journalist is to be able to transport the reader to whatever he or she is reading, and make them feel as if THEY are seeing and doing what you, as the travel journalist, are describing. YOU have that talent in spades, and let me give you a British Hi Five and Super Bravo for a super story on this mesmerizing French destination. I hope it encourages many TBoy readers to go there. Again, congratulations!
-- John, Rancho Palos Verdes, CA


Loved this article! You have such a strong, true voice -- reading you is like having a chat with you -- always a pleasure!
-- Jamie, Edmonds, WA



Eugene Chaplin Introduces Chaplin's World Museum in Vevey, Switzerland

Lake Geneva/ Matterhorn Region and Switzerland Tourism recently blew into Los Angeles with the most esteemed guest, Eugene Chaplin. A man of remarkable lineage, he is the fifth child of Oona O'Neill and Sir Charles Spencer "Charlie" Chaplin, the grandson of playwright Eugene O'Neill, the brother of Geraldine Chaplin and father of actress/model Kiera Chaplin.


Treasures of Ireland: Piped Inside Ashford Castle (Dispatch #16)

The Palladian Traveler enters into a world of regal elegance wrapped in Irish charm as he files his latest dispatch from inside one of the Emerald Isle's most storied fortresses.


Chuuk + Wrecks = Scuba Divers' Paradise

As we dropped down to 25,000 feet I saw one of the most extraordinary panoramas I'd ever been lucky enough to witness. The majesty of it all and the stunning vistas that lay below and before me were spectacular. It was as beautiful as spring's first rose, and it made me understand why so many pilots on commercial jetliners love their job; they get to see so many awe-inspiring sights from the cockpit. My view was that of a vast vista of the Pacific.


Highway 49 Revisited: Exploring California's Gold Country

In the 1840s, the population of California was only 14,000, but by 1850 more than 100,000 settlers and adventurers had arrived from all over the world – and they came for one reason: gold. James Marshall had discovered the first gold nugget at Sutter's Mill in El Dorado County, creating the largest gold rush in history.


Lake Charles' Family-Size Low-Key Mardi Gras

The Southwest Louisiana Mardi Gras in Lake Charles, the second largest in Louisiana, does not need parents there to avert their children's eyes. This is family entertainment and children are very much part of it. The main office of the Lake Charles CVB has costumes from last year's Mardi Gras but it also has figures to fascinate little ones from country boys fishing for their dinner to alligators who have already fed and are rubbing their stomachs.


Cedar Hill: Frederick Douglass' Home is as Imposing as the Man who Lived There

Having recently received a misguided shout-out from the president during Black History Month – Frederick Douglass has done an amazing job... – it seems a good time to revisit the cultural icon's legitimate place in history. And a visit to his home in Washington, DC – surely a place the current president might want to consider visiting himself – would be a good place to start.


Discovering Art, Culture and Cuisine in Lancaster

Lancaster has always been one of those cities that I pass through on the way to some other destination. But last week was different. I finally took the time to explore the place and wow, was I surprised! I discovered a downtown full of charm, culture, cuisine and community spirit. My recent getaway began when a friend and I drove about 60 miles north of Los Angeles toward the Mojave Desert and checked into the Towneplace Suites Lancaster.


Film Review: "My Hero Brother" – A Tribute to the Human Spirit

I just spent five days attending the Santa Barbara Film Festival and for the most part, the features, animated shorts, and documentaries were quite professional and compelling. That said, "My Hero Brother," a documentary that was particularly outstanding, told the remarkable and inspiring story about a group of Down syndrome young men and women who go on a two-week trek through the Himalayas with their non-Down syndrome siblings.


La Paz, Baja California Sur

Photographer Deb Roskamp focuses her camera on La Paz, Baja California Sur. The resort property is CostaBaja, and the boat tours, which include snorkeling at the UNESCO protected site, Isla Espiritu Santo, were conducted by Fun Baja. The photographs are intended to speak for themselves.


Leviticus 20:13
Sent by Tom of Pasadena, CA



It all makes sense now. Gay marriage and marijuana was legalized in the last election. Leviticus 20:13 states
"If a man lays with another man, he should be stoned..." We've been interpreting it wrong all these years!


Travelís Triumph over Terrorism

After a three-month adventure seeking beauty in the world, many thoughts race through your mind, especially when you have quit your job, run out of money, and have no clue what comes next. However, a philosophical discussion on the meaning of life with a perfect stranger is not one of them.


Boulderís Sunrise

The enormous Sonora Desert, a colossal 120,000 square miles of splendor that spreads like a great tapestry of textures and colors across international boundaries from Arizona into the State of Sonora in northern Mexico is one of North America's grand, untrammeled natural treasures. The complex, sun-blessed region of bright dry heat, brilliant low-hanging stars, and long, ever-changing shadows that shift with the sun as they drape like endless silhouettes across craggy walls, mountain ridges and hidden canyons, is a vibrant land with tales to tell.
---
© TravelingBoy.com. All Rights Reserved. 2015.
This site is designed and maintained by WYNK Marketing. Send all technical issues to: support@wynkmarketing.com