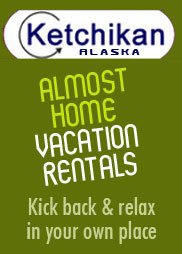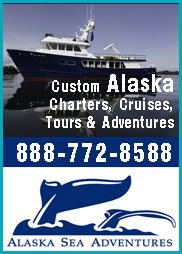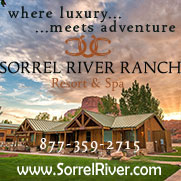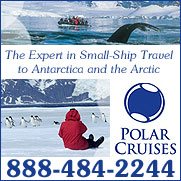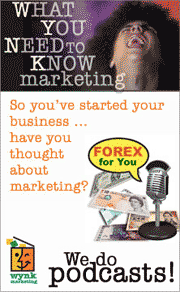 Christmas, 1986, Oakland, CA
by Roger Fallihee

y wife (now ex-wife), daughter, mother-in-law, brother-in-law, and his wife sat around the dining room table, nobody really wanting to be there.
Platters of great food. Plenty of wine and Martinelli's. Baskets full of rolls. Butter, gravy, pecan pie, and tension. Lots of tension.
My father-in-law had tragically, and without warning, passed away several years before. I had only known him for a year, but during that time I rarely saw him and his wife together, when they weren't bickering. Not cute, funny, "Tracy/Hepburn" bickering, but "you ruined my life" bickering.
The revisionist history began almost immediately after his death.

My mother-in-law acted as if her departed husband was Alan Alda. Suddenly he was "witty, smart, handsome, funny, and a great dancer." Before he died he was a "disappointment, inattentive, wimpy, and a bad father."
She became teary-eyed at dinner, revealing how much she missed her husband, especially at Christmas. Her seething son blurted out, "I don't know why. You had a loveless marriage."
In a twisted way this was a great moment. In less than two seconds the ugly truth was out. My ex brother-in-law was emotionally tortured by his mother and he finally blew.
The in-laws did appear to have a loveless marriage. If not loveless, certainly miserable. Who knows, they may have been blissful, but if they were they hid it well from everyone.
My mother-in-law had no verbal reaction to her son's ill-timed remark. She sat in silence. We all did. Uncomfortable glances between my wife and me.
I finally broke the silence with, "How 'bout them 49'ers?"

More silence. More mashed potatoes. One more glass of wine. Another layer of scar tissue. Another dysfunctional family Christmas.


Let Roger know what you think about his traveling adventure.
* * * * *
As you may (or may not!) know from reading my stuff on TBoy, I'm a WW2 aficionado, and several years ago on one of my many trips to Normandy, I stopped by Monet's home. I was transfixed from the second I walked into his garden, and felt as if I was part of one of his paintings. Your marvelous story captures the essence and magic of an equally marvleous and captivating house and garden, and it made me feel as if I were back there myslef. The hallmarks of any really great travel journalist is to be able to transport the reader to whatever he or she is reading, and make them feel as if THEY are seeing and doing what you, as the travel journalist, are describing. YOU have that talent in spades, and let me give you a British Hi Five and Super Bravo for a super story on this mesmerizing French destination. I hope it encourages many TBoy readers to go there. Again, congratulations!
-- John, Rancho Palos Verdes, CA


Loved this article! You have such a strong, true voice -- reading you is like having a chat with you -- always a pleasure!
-- Jamie, Edmonds, WA



Journey to the Bottom of the Globe: Exploring the White Continent of Antarctica

As a travel journalist I am constantly asked what are some of my favorite travel experiences. The list is endless. But there is one destination that seems to raise the most eyebrows. That destination is a cruise to Antarctica. Sadly, that cruise line I was on is no more, but today there is a plethora of cruise lines that offer similar packages. Here's a look back at my Antarctica cruise.


Treasures of Ireland: Food, Fun and Falconry at Ashford Castle (Dispatch #18)

The Palladian Traveler soars above the crowd with a gal named Lima, cruises across a lake dotted with hundreds of islands, and feasts like a king in a regal dining room.


Would You Believe She Can Carry 800 (Yes, 800!) People!

As she came around the corner we could not believe how big she was. Massive, and yet incredibly beautiful – almost elegant in fact. Her lines were so symmetrical she seemed to blend into a classic example of astonishing good looks. The other fact that amazed all of us was how quiet she was. We felt sure that with the obvious overwhelming power she evidenced, she'd be extra loud. It's a cliché, but she was as quiet as a church mouse – or "as quiet as dreaming trees."


Highway 49 Revisited: Exploring California's Gold Country

In the 1840s, the population of California was only 14,000, but by 1850 more than 100,000 settlers and adventurers had arrived from all over the world – and they came for one reason: gold. James Marshall had discovered the first gold nugget at Sutter's Mill in El Dorado County, creating the largest gold rush in history.


Lake Charles' Family-Size Low-Key Mardi Gras

The Southwest Louisiana Mardi Gras in Lake Charles, the second largest in Louisiana, does not need parents there to avert their children's eyes. This is family entertainment and children are very much part of it. The main office of the Lake Charles CVB has costumes from last year's Mardi Gras but it also has figures to fascinate little ones from country boys fishing for their dinner to alligators who have already fed and are rubbing their stomachs.


Cedar Hill: Frederick Douglass' Home is as Imposing as the Man who Lived There

Having recently received a misguided shout-out from the president during Black History Month – Frederick Douglass has done an amazing job... – it seems a good time to revisit the cultural icon's legitimate place in history. And a visit to his home in Washington, DC – surely a place the current president might want to consider visiting himself – would be a good place to start.


Hanging Out in Huntington Beach, California

Huntington Beach is legendary around the world as one of the best surfing spots. Its waves and beaches are so great, it is also officially known as "Surf City." But as I learned on a recent getaway, the town is more than just tasty swells and beautiful white sand; it also boasts gourmet restaurants, luxury, ocean-front hotels, great shopping, and tons of California coastal charm.


Richard Gere and Joseph Cedar Discuss "The Moderate Rise and Tragic Fall of a New York Fixer"

Richard Gere is one of America's acting treasures. He has an uncanny knack for selecting scripts with the most interesting characters. Included in some of his vast body of films are "American Gigolo, "An Officer and a Gentleman," "The Cotton Club," "Internal Affairs," "Pretty Woman," "Primal Fear," "Unfaithful," and "Chicago." Joseph Cedar, writer and director of the critically acclaimed "The Moderate Rise and Tragic Fall of a New York Fixer," was born in New York City but when he was five, his family moved to Israel where he was raised.


Tahiti and Her Islands

Just their names (pronounce each vowel!) conjure up romantic images: Tahiti Nui, Moorea, Bora Bora, Huahine, Ra'iatea, Taha'a. Her people are gentle; the air, tiare-perfumed. Warm lagoons, majestic peaks, tropical fruits from the land and bounty from the sea all tantalize the senses. Paradise! As near as can be found on planet earth. And, in my experience, the finest way to explore her is on a ship designed for that single purpose.


Leviticus 20:13
Sent by Tom of Pasadena, CA



It all makes sense now. Gay marriage and marijuana was legalized in the last election. Leviticus 20:13 states
"If a man lays with another man, he should be stoned..." We've been interpreting it wrong all these years!


Travelís Triumph over Terrorism

After a three-month adventure seeking beauty in the world, many thoughts race through your mind, especially when you have quit your job, run out of money, and have no clue what comes next. However, a philosophical discussion on the meaning of life with a perfect stranger is not one of them.


Costa Rica's Green

Sitting at an umbrella table in downtown San Jose overlooking the Plaza de la Cultura is like a page out of Hemingway's "The Sun Also Rises." The plaza is laid out in a maze of stalls where passive vendors sell sparkling silver jewelry by the trayfull, hand-carved clay masks, colorful Guatemalan belts, area rugs, and hammocks perfect for a midday siesta. Three men play an old wood marimba over the buzz of the crowd while a steaming plate of Gallo Pinto (rice and beans) is served to an elegant lady who was performing with her guitar and who is chummy with everyone from the shoeshine man to the waitresses..
---
© TravelingBoy.com. All Rights Reserved. 2015.
This site is designed and maintained by WYNK Marketing. Send all technical issues to: support@wynkmarketing.com