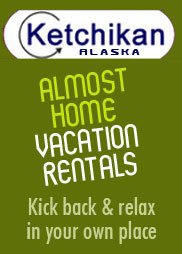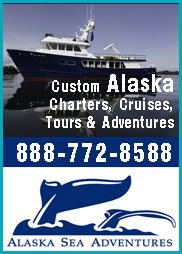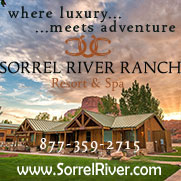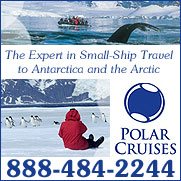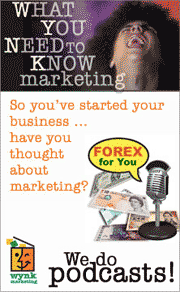 Christmas, 1986, Oakland, CA
by Roger Fallihee

y wife (now ex-wife), daughter, mother-in-law, brother-in-law, and his wife sat around the dining room table, nobody really wanting to be there.
Platters of great food. Plenty of wine and Martinelli's. Baskets full of rolls. Butter, gravy, pecan pie, and tension. Lots of tension.
My father-in-law had tragically, and without warning, passed away several years before. I had only known him for a year, but during that time I rarely saw him and his wife together, when they weren't bickering. Not cute, funny, "Tracy/Hepburn" bickering, but "you ruined my life" bickering.
The revisionist history began almost immediately after his death.

My mother-in-law acted as if her departed husband was Alan Alda. Suddenly he was "witty, smart, handsome, funny, and a great dancer." Before he died he was a "disappointment, inattentive, wimpy, and a bad father."
She became teary-eyed at dinner, revealing how much she missed her husband, especially at Christmas. Her seething son blurted out, "I don't know why. You had a loveless marriage."
In a twisted way this was a great moment. In less than two seconds the ugly truth was out. My ex brother-in-law was emotionally tortured by his mother and he finally blew.
The in-laws did appear to have a loveless marriage. If not loveless, certainly miserable. Who knows, they may have been blissful, but if they were they hid it well from everyone.
My mother-in-law had no verbal reaction to her son's ill-timed remark. She sat in silence. We all did. Uncomfortable glances between my wife and me.
I finally broke the silence with, "How 'bout them 49'ers?"

More silence. More mashed potatoes. One more glass of wine. Another layer of scar tissue. Another dysfunctional family Christmas.


Let Roger know what you think about his traveling adventure.
* * * * *
As you may (or may not!) know from reading my stuff on TBoy, I'm a WW2 aficionado, and several years ago on one of my many trips to Normandy, I stopped by Monet's home. I was transfixed from the second I walked into his garden, and felt as if I was part of one of his paintings. Your marvelous story captures the essence and magic of an equally marvleous and captivating house and garden, and it made me feel as if I were back there myslef. The hallmarks of any really great travel journalist is to be able to transport the reader to whatever he or she is reading, and make them feel as if THEY are seeing and doing what you, as the travel journalist, are describing. YOU have that talent in spades, and let me give you a British Hi Five and Super Bravo for a super story on this mesmerizing French destination. I hope it encourages many TBoy readers to go there. Again, congratulations!
-- John, Rancho Palos Verdes, CA


Loved this article! You have such a strong, true voice -- reading you is like having a chat with you -- always a pleasure!
-- Jamie, Edmonds, WA



Eugene Chaplin Introduces Chaplin's World Museum in Vevey, Switzerland

Lake Geneva/ Matterhorn Region and Switzerland Tourism recently blew into Los Angeles with the most esteemed guest, Eugene Chaplin. A man of remarkable lineage, he is the fifth child of Oona O'Neill and Sir Charles Spencer "Charlie" Chaplin, the grandson of playwright Eugene O'Neill, the brother of Geraldine Chaplin and father of actress/model Kiera Chaplin.


Treasures of Ireland: The Burren (Dispatch #14)

The Palladian Traveler ventures back to the days of fearless Celtic warriors to search for some "stones to take you home" as he files his latest dispatch from the monochromatic moonscape known as The Burren.


Buckingham Palace – It's THE Most Popular Tour in Great Britain (Part 2 of a 2-Part Series)

Is it more momentous for a Brit to do the Buckingham Palace tour than say an American or indeed any other nationality? Yes, I know that's an odd question, but if you grow up – as I did – in London back in the 1950s, getting inside Buckingham Palace was the stuff of dreams. Hence my surprise at touring BP in 2005.


Paradise on Earth: The Romance of Tahiti and Her Islands

The first thing you notice is the fragrance. The intoxicating perfume of the tiare flower announces to your senses that you are in a magical place, overflowing with tropical vegetation and soothing trade winds. It is the same fragrance that the English seamen on the HMS Bounty also first encountered; but they came, not for flowers, but for breadfruit, intended as a new food staple for their slaves in the West Indies.


Provence: As Much a Mood, a Spirit as a Destination

"On a Clear Day You Can See Forever" goes the song. Robert Goulet sang it and Barbra Streisand and Johnny Mathis, too, and it surely comes to mind when you stand on a bluff in the Luberon of Provence and stare across at the little hill village of Gordes. The view is the best part; the village's interior itself is not dramatic and stands as a warning of what contemporary popularity can do to the simple homes of 12th century working people.


Exploring Venice: Lost and Found. And Special Finds. Repeat.

Walking home to our apartment in Venice, we share a wave through the window with the owner of Baba, our local osteria. Leaving for a day of sightseeing, a cup of my favorite pistachio gelato awaits me despite the early hour. At the Bar Dugole, we relax after a day of sightseeing and order the regular: vodka for my husband and Amaretto for me.


Traveling with Beautiful Boots and a Bison Backpack

People often asked about my favorite travel apparel and gear. This happened to me at the airport recently. One question came as I was putting back on my clothes after going through the TSA checkpoint striptease. Before leaving the area, I heard a soft voice say, "hey, I really like your boots. Where did you get them?" Looking up, I found a uniformed employee staring at my feet.


Film Review: "My Hero Brother" – A Tribute to the Human Spirit

I just spent five days attending the Santa Barbara Film Festival and for the most part, the features, animated shorts, and documentaries were quite professional and compelling. That said, "My Hero Brother," a documentary that was particularly outstanding, told the remarkable and inspiring story about a group of Down syndrome young men and women who go on a two-week trek through the Himalayas with their non-Down syndrome siblings.


La Paz, Baja California Sur

Photographer Deb Roskamp focuses her camera on La Paz, Baja California Sur. The resort property is CostaBaja, and the boat tours, which include snorkeling at the UNESCO protected site, Isla Espiritu Santo, were conducted by Fun Baja. The photographs are intended to speak for themselves.


Leviticus 20:13
Sent by Tom of Pasadena, CA



It all makes sense now. Gay marriage and marijuana was legalized in the last election. Leviticus 20:13 states
"If a man lays with another man, he should be stoned..." We've been interpreting it wrong all these years!




Travel's Triumph over Terrorism





After a three-month adventure seeking beauty in the world, many thoughts race through your mind, especially when you have quit your job, run out of money, and have no clue what comes next. However, a philosophical discussion on the meaning of life with a perfect stranger is not one of them.


Boulder's Sunrise

The enormous Sonora Desert, a colossal 120,000 square miles of splendor that spreads like a great tapestry of textures and colors across international boundaries from Arizona into the State of Sonora in northern Mexico is one of North America's grand, untrammeled natural treasures. The complex, sun-blessed region of bright dry heat, brilliant low-hanging stars, and long, ever-changing shadows that shift with the sun as they drape like endless silhouettes across craggy walls, mountain ridges and hidden canyons, is a vibrant land with tales to tell.
---
© TravelingBoy.com. All Rights Reserved. 2015.
This site is designed and maintained by WYNK Marketing. Send all technical issues to: support@wynkmarketing.com