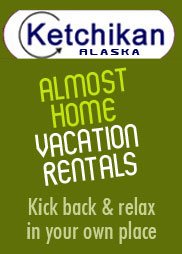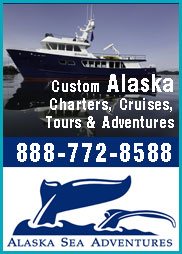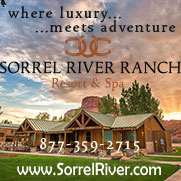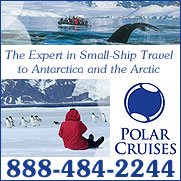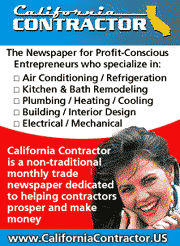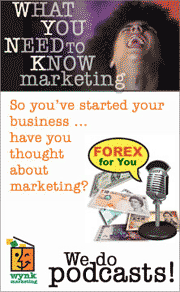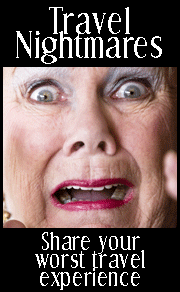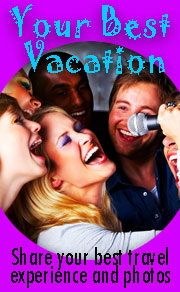 Spa-La-La:
Spa Week October 12th – 18th
Story by Ruth J. Katz

he growth of the spa industry – not only in America, but around the globe – has been overwhelming in the past fifteen-plus years. Today it is impossible to build a prestigious hotel that does not have a glamorous and well-designed spa; similarly, spas that were constructed fifteen and twenty years ago are being transformed into more user-friendly and up-to-date sybaritic palaces. So, wherever your travels may take you in October, remember that a spa treatment is but a (hot) stone's throw away – and is, for Spa Week, affordable, as well.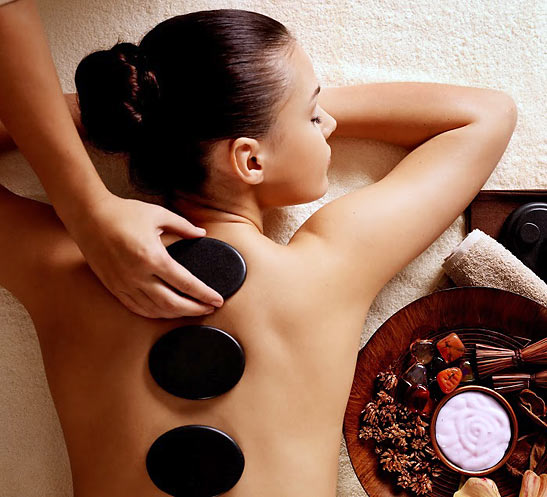 Photo Courtesy of Spa Week Media Group, Ltd
It is worth noting, also, that these spa havens of sanctum for feeling whole and well are not only for "the fairer sex," but also for the Y-chromosome set – that is to say for anyone seeking to relieve anxiety and stress, elevate self-awareness and -consciousness, and boost performance levels. Anyone who wants to indulge in one of life's greatest joys – an afternoon at the spa, during which time you can be pampered and can also forget the troubles of the day – can happily plunk down the necessary silver to achieve the goal of inner balance and physical release: What may once have been considered a luxury is today a necessity.
To make that goal much more achievable and certainly more palatable on the pocketbook, Spa Week takes a bite out of traditional spa pricing. A bi-annual event, this season's celebration of a healthier self is scheduled for October 12th to the 18th, with hundreds of spas, wellness, and fitness facilities around the country offering premium, full-service treatments at major discounts! Spa Week was created in 2004 by Spa Week Media Group with the goal of not only introducing healing and therapeutic spa treatments to the uninitiated, but also, to make these indulgent and/or wellness treatments available to all, at prices that aren't off-putting. By heavily discounting costly spa and wellness services on a national scale, Spa Week has played a major role in opening the spa world to the masses, while dispelling the notion that spas are for the privileged only. For the past eleven years, consumers from diverse demographics have experienced physical and mental relief and gained tools for healthier living by taking advantage of a plethora of spa and wellness treatments at affordable prices.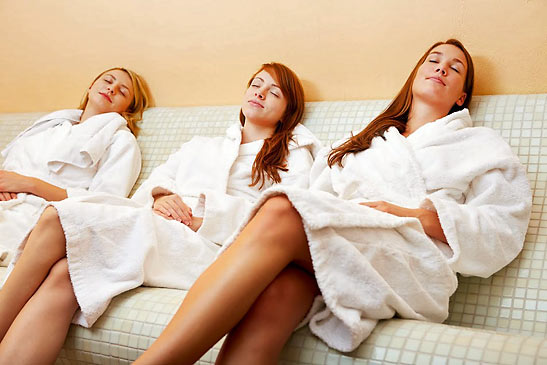 Photo Courtesy of Spa Week Media Group, Ltd
Many signature treatments will be offered at a special rate of $50/treatment (normally $100-$500/treatment) at participating day, medical, and resort spas; yoga and Pilates studios; fitness and nutrition centers. Millions of spa-goers will look to these treatments to enrich their personal health and well-being, rather than solely to pamper themselves. From the most innovative massage and bodywork techniques, to cutting-edge skincare procedures, to classes focusing on fitness, nutrition, and mind/body, there's something for everyone on the Spa Week menu.
Just a few of the highlights from Spa Week's selections of treatments from disparate locations around the country, all being offered for $50.
Ling Skin Care (New York City): Fifty-minute charcoal facial, usually $260.


Hey Gorgeous! Spa and Wellness (San Antonio, TX): Fifty-minute sea salt/honey-pumpkin scrub and massage, usually $135.


Advanced Laser & Skin Center (Woburn, MA): Standard hydrafacial/ medical grade, usually $169.


Onsen Spa (Los Angeles, CA): Sixty-minute 24-karat gold, Japanese facial, usually $245.

That is but a tiny sampling of what will be on the menu during Spa Week, and it is also important to note that participating spas (day, medical, and resort), yoga and Pilates studios, fitness and nutrition centers will be offering gift cards that can ultimately be used at over 8,000 spas and wellness locations across North America. Millions of spa-goers will look to experience these treatments to enrich their personal health and well-being, rather than to merely pamper themselves. From the most modern massage and bodywork techniques, to cutting-edge skincare procedures, to classes focusing on fitness, nutrition, and mind/body synergy, there's something for everyone on the Spa Week menu.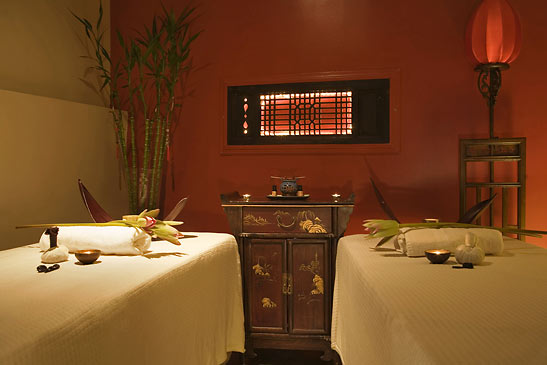 Photo Courtesy of Spa Week Media Group, Ltd
I road-tested a neighborhood spa, in prep for Spa Week , and want to report back that I had a lovely experience, for a pittance of the regular price. I didn't want to stray too far from my nabe, given that the Pope was in NYC and that Obama was coming, so I chose Yin Beauty and Arts Spa, near my home. It is a neighborhood place, with a local clientele, not fancy (a store-front entrance), but clean and neat and with a very dedicated staff. Julie Kilder took care of me and was the perfect aesthetician for a deep-cleansing facial.
For the Spa Week $50 offerings, there are a few choices:
Deep-cleansing, purifying facial (normally $130, for the record) or a Microdermbrasion Glow Facial (anywhere from $75 to $95 normally), both about an hour.


Radio Frequency skin tightening (regularly $350), which supplies RF technology, delivering a sort of non-invasive "face lift." It stimulates deep collagen production, and with luck, you'll see a lifting of the eyebrows, tightening of the forehead, the jaw line, and around the eyes, cheeks, and neck. Say goodbye to sagging.


Lipo Cavitation (regularly $200), which is a new and revolutionary alternative to liposuction using Ultrasound Cavitation to help breakdown fat cells and reduce cellulite. The released fat is then metabolized though the body's normal metabolic process. This treatment is perfect for people with fat deposits on the abdomen, thighs, hips, breasts, upper arms, back and chin areas.
In order to receive information on participating spa and wellness locations and their $50 services, spa-goers should register on SpaWeek.com as early as possible. The complete directory launched on September 9th will allow consumers to begin booking their desired services. It is recommended that spa-goers sign up and book in advance to ensure they reserve their top treatment choices – and thereby help their minds and bodies emerge from summer's slow-speed mindset to fall's reinvigorated energy.



Let Ruth know what you think about her traveling adventure.
* * * * *


Eugene Chaplin Introduces Chaplin's World Museum in Vevey, Switzerland

Lake Geneva/ Matterhorn Region and Switzerland Tourism recently blew into Los Angeles with the most esteemed guest, Eugene Chaplin. A man of remarkable lineage, he is the fifth child of Oona O'Neill and Sir Charles Spencer "Charlie" Chaplin, the grandson of playwright Eugene O'Neill, the brother of Geraldine Chaplin and father of actress/model Kiera Chaplin.


Treasures of Ireland: Piped Inside Ashford Castle (Dispatch #16)

The Palladian Traveler enters into a world of regal elegance wrapped in Irish charm as he files his latest dispatch from inside one of the Emerald Isle's most storied fortresses.


Chuuk + Wrecks = Scuba Divers' Paradise

As we dropped down to 25,000 feet I saw one of the most extraordinary panoramas I'd ever been lucky enough to witness. The majesty of it all and the stunning vistas that lay below and before me were spectacular. It was as beautiful as spring's first rose, and it made me understand why so many pilots on commercial jetliners love their job; they get to see so many awe-inspiring sights from the cockpit. My view was that of a vast vista of the Pacific.


Highway 49 Revisited: Exploring California's Gold Country

In the 1840s, the population of California was only 14,000, but by 1850 more than 100,000 settlers and adventurers had arrived from all over the world – and they came for one reason: gold. James Marshall had discovered the first gold nugget at Sutter's Mill in El Dorado County, creating the largest gold rush in history.


Lake Charles' Family-Size Low-Key Mardi Gras

The Southwest Louisiana Mardi Gras in Lake Charles, the second largest in Louisiana, does not need parents there to avert their children's eyes. This is family entertainment and children are very much part of it. The main office of the Lake Charles CVB has costumes from last year's Mardi Gras but it also has figures to fascinate little ones from country boys fishing for their dinner to alligators who have already fed and are rubbing their stomachs.


Cedar Hill: Frederick Douglass' Home is as Imposing as the Man who Lived There

Having recently received a misguided shout-out from the president during Black History Month – Frederick Douglass has done an amazing job... – it seems a good time to revisit the cultural icon's legitimate place in history. And a visit to his home in Washington, DC – surely a place the current president might want to consider visiting himself – would be a good place to start.


Crooked Eye Tommy: 'Butterflies and Snakes'

When you load the CD Butterflies and Snakes into your sound system, you know from the onset Crooked Eye Tommy isn't your run-of-the-mill blues band. The entire recording is based around multiple styles, assorted genres and two lifetimes of influence. From the swamp-like vibe of the opening track through the weeping steel guitar highlighting the finale there's a brand new, old school familiarity that resonates throughout each one of the 11 original songs.


Discovering Art, Culture and Cuisine in Lancaster

Lancaster has always been one of those cities that I pass through on the way to some other destination. But last week was different. I finally took the time to explore the place and wow, was I surprised! I discovered a downtown full of charm, culture, cuisine and community spirit. My recent getaway began when a friend and I drove about 60 miles north of Los Angeles toward the Mojave Desert and checked into the Towneplace Suites Lancaster.


Seville – The Most Gay-Friendly City in Spain

I find it nearly impossible to sleep on airplanes. When I couldn't sleep on the overnight Delta flight from New York to Andalusia last September, I scrolled through the movies (blah) and other entertainment (double blah) until I came across the TV show "Game of Thrones". I knew of it, that it was bloody and sexy, but had never seen it. I watched more than heard three episodes before dozing off. As I found out later, it was the perfect introduction to my visit to Seville, Spain.


Leviticus 20:13
Sent by Tom of Pasadena, CA



It all makes sense now. Gay marriage and marijuana was legalized in the last election. Leviticus 20:13 states
"If a man lays with another man, he should be stoned..." We've been interpreting it wrong all these years!




Love Is Better the Second Time Around (Lake Como)





As our wedding plans came together in the summer of 2007 my fiancée Dorothy and I began to focus on the honeymoon. Hawaii? New York? London? Paris? Rome? Both of us had travelled to these iconic places in the past, but in our conversations we quickly realized that neither one of us had ever had a truly romantic visit to any of these wonderful destinations. Dot and I had both been in long-term, "complicated" marriages, where romance had not been on the plate for many, many years.


The Last Place You'd Visit: A Few Days in Europe's Least Visited Country

I'm a biased traveler. Having fallen in love with Europe on my first trip to Italy with my father as a 14 year old, it is to this continent that my travel plans always seem to lead. I return to somewhere in Europe now every May to see old friends and favorite cities. But with each trip, I have a firm goal: to fit in at least one new country every year.


La Paz, Baja California Sur

Photographer Deb Roskamp focuses her camera on La Paz, Baja California Sur. The resort property is CostaBaja, and the boat tours, which include snorkeling at the UNESCO protected site, Isla Espiritu Santo, were conducted by Fun Baja. The photographs are intended to speak for themselves.


Monte Verità: In the Footsteps of Anarchy

Just as I reach the end of a squiggling, multicolored path, an acorn plummets from an oak tree above me. It lands at my feet, just as the path culminates at a mandala of Venetian glass, eight feet in diameter. On the worn-out front lawn of Monte Verità, the Mountain of Truth, this path, Chiara's Rainbow, evolves through the colors of the spectrum – red, orange, yellow, green, blue, indigo and finally violet – before arriving at the mosaic mandala where psychic energies supposedly prevail. The falling acorn brings me to the present moment.


The Impossible Happened: Itís Time to Get to Work

All of us are stunned, across the entire political spectrum, by the results of this election. Many are both sickened and saddened, while others are jubilant. I am guardedly optimistic. I think it's too early to despair, or to celebrate. In my experience nothing is ever as bad as it seems, or as good. But there is great cause for concern.


Japan: Bullet Trains, Monkey Shows and Whale Steaks

Last month, I went to Japan for three things... Ok, let me back up a little bit already. The #1 reason I went to Japan was to visit my girlfriend, Yuki, and she will kill me if I don't say that, so there it is. Hi Yuki! Anyway, so after that, reasons number 2, 3, and 4 were the following: I wanted to ride a bullet train, go to a monkey show, and eat a whale steak. That's right. That's right.
---
© TravelingBoy.com. All Rights Reserved. 2015.
This site is designed and maintained by WYNK Marketing. Send all technical issues to: support@wynkmarketing.com