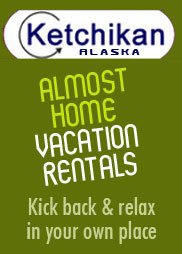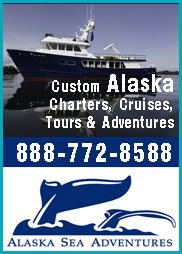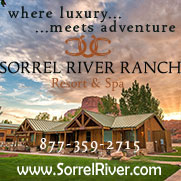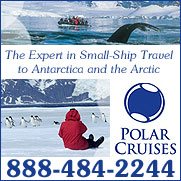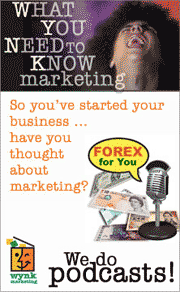 Yellow Brick Road to Sedona
by Tamara Lelie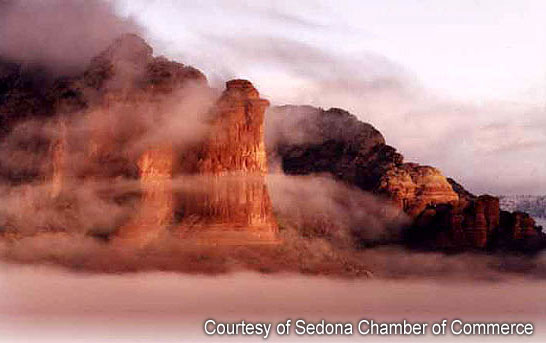 hen I got off the plane in Phoenix and joined my friends to drive to Sedona, Arizona, I carried not only my luggage but a quest for an answer to some inexplicable question. I was questioning my career choices, love choices, wanting to "find" healing for my body, soul and mind. I was seeking "joy" in my career, relationships, friends, entertainment. But I knew I hadn't found it. I felt like a lost little Los Angelino lamb who signed up for a trip on the Yellow Brick Road to OZ.
In searching for answers, I picked a trip to Sedona because not only had I heard of it being a Mecca for spirituality and healing but I was also very much looking forward to attending a weekend workshop led by Hale Dwoskin, the author of The Sedona Method, who incidentally was one of the teachers sought out by Rhonda Byrne to have as a speaker in the DVD and best-selling book The Secret. Hale calls Sedona his home and conducts workshops that teach you how to release all unwanted emotions. Upon meeting him, I was beyond blown away. This was the first person I'd ever met who seemed to be a living embodiment of complete peace and joy. All I knew was that I WANT WHAT HE'S GOT. So I surrendered myself and learned that we are not our emotions but rather "have" our emotions. And just as easy it is to "have" them; it is just as easy to "let them go". He also explained that who we really are is "awareness" and that when you open your eyes -that "awareness" is what's looking out at the world.
During the day, we got a long two hour lunch break to discover the city. We drove to a little strip mall and as everyone went their separate ways to get ice cream, I felt magnetically pulled into the most beautiful little store called Calling All Angels. Now, whoever came up with that title for a store should be given the Best Marketing Award. Anyways, I felt called to go in there. And I started to look for "healing" stones to bring back to my mom who was recovering from a stomach operation where the surgeons removed 75% of her stomach in hopes of getting rid of her cancerous stomach tumor. Desperate to find something to give my mom hope and strength, I asked the front cashier for advice. Upon hearing about my mom, she started tearing as she had just recently lost her own. She then went to different shelves and gathered various angel items, a painting, a figurine and little amulets. She put them in my arms and smiled at me and said, "These are my gifts to your mom". I was touched beyond words and just gave her a hug and we held on to each other for a while, staying silent in quiet understanding.

That day, I started to feel connected to everything and everyone around me. As I completed day 1 of Hale Dwoskin's Effortless Relationships workshop, I started to notice that my energy levels had risen. Could this be? What was this feeling that was a non-feeling? Was it "joy"? WOW! Give me some more of that! Then, as if that weren't enough...at the end of the day the lovely Lina Rueda who had graciously invited my friends and I to stay with her, decided to give us a tour of the "energy vortexes" that makes Sedona the most popular tourist spot in the world.
What's an energy vortex you ask? I wondered the same. The lovely Lina who was our tour guide explained to me that the subtle energy that exists at these locations interacts with the energy that operates in the energy centers inside each person. Another word for these energy centers is "chakras". She led us to Cathedral Rock which happens to be the most photographed site in Sedona and is located conveniently less than mile from her house. We were taken to a beautiful path where we crossed a running brook by jumping from rock to rock. I started to feel like the world was at my feet and I could command anything I wanted into existence. As we got to a stream surrounded by red rock, Linda had us stand with our feet spread apart and hands outward. I was rocking around in a circle like a compass. It was like my entire body, spirit and mind was hypnotized by the energy field.
There is a widespread Indian belief that there are four traditional forces of nature: Earth (sustenance), Wind (momentum), Fire (energy) and Water (cleansing).
As I gazed at all the elements around me, I felt an overwhelming feeling of peace as I thought of my own body and how those traditional forces of nature exist within my "self" as well...in food, blood, water, oxygen, bones, minerals..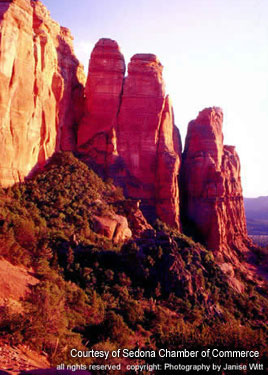 That night was no different. My friends and I went to dinner at Bistro Bello Terra and drank a toast to life, releasing and energy Meccas. I was seated across the way from a clairvoyant spiritual healer named Tiffany Tatum and she asked me if she could do a spiritual toning technique on me. I enthusiastically replied YES PLEASE!
She did a sound healing exercise where she had me close my eyes as different sounds that sounded like air, wind and nature breeze came out of her mouth. As my eyes were closed and she had me picture golden spirals moving through my body, I experienced something that I will never forget. I saw my "Self" as being all the elements in nature. In essence, I saw that I was the "awareness" that Hale Dwoskin had mentioned. I wasn't my bones, my skin, my eyelashes, my blood. I "am" and that's it. I felt almost as if I'd been a Native American in my past life and was finally home. A ton of bricks that had been cemented with expectations, worries for the future and self-pressure came crumbling down around me.
This Tiffany Tatum was a genius! I was amazed to find out that her teacher is a Korean Seer that has advised many world leaders. Tiffany explained to me that even though she's clairvoyant and can reveal the future for people, it is not set in stone. We are not victims of circumstance but rather we create our destinies. And she tells her clients that they are not doomed to live into certain outcomes but that they can live into anything that they dream for themselves. This gave me a big relief as I saw that my quest for answers was ultimately what was holding me back from taking action. An artist doesn't wait for answers before they start painting!

There's something very magical and majestic about Sedona the location but what I realized is that it's not the red rocks, the waterfalls or even the energy vortexes that lend it its enigmatical mystery. Rather its mystery lies in the magical concoction of ingredients mixed with spiritual healers, artists who come from around the world, the angels that come in human form just when you need them and the beautiful scenery that frames every experience. Sedona is a gift that only those who experience it can feel. When you're there, you like you were just set down into a painting or a sculpture or a beautiful piece of music. I know that I was very present to the gift of "creation".
On my last morning in Sedona, I closed my eyes and opened them, fully aware of the being that was looking through my eyes. Love and gratitude was all that was there. The best way that I know how to explain the enigma of Sedona, Arizona is that if you are open to all possibilities, you will find what you're searching for. I know that I did. Experience the peace and treat yourself or a loved one to the gift that is Sedona.

I appreciate your willingness to be personal in a travel piece and vulnerable with a subject that is tender to the heart. I've heard about Sedona over the years. Thanks for the reminder that it is a good place to visit. .
Zorah of Portland
* * *
Thank you for giving me such kind feedback AND for being a TravelingBoy reader!!! If you do end up visiting Sedona, make sure to follow up with me and share how you enjoyed your experience :) Love, live and laugh often! --- Tamara

This is the first time, after hearing of Sedona many times, that I had the desire to go. Thank You.
Adriana, Los Angeles, CA



Eugene Chaplin Introduces Chaplin's World Museum in Vevey, Switzerland

Lake Geneva/ Matterhorn Region and Switzerland Tourism recently blew into Los Angeles with the most esteemed guest, Eugene Chaplin. A man of remarkable lineage, he is the fifth child of Oona O'Neill and Sir Charles Spencer "Charlie" Chaplin, the grandson of playwright Eugene O'Neill, the brother of Geraldine Chaplin and father of actress/model Kiera Chaplin.


Treasures of Ireland: Piped Inside Ashford Castle (Dispatch #16)

The Palladian Traveler enters into a world of regal elegance wrapped in Irish charm as he files his latest dispatch from inside one of the Emerald Isle's most storied fortresses.


Chuuk + Wrecks = Scuba Divers' Paradise

As we dropped down to 25,000 feet I saw one of the most extraordinary panoramas I'd ever been lucky enough to witness. The majesty of it all and the stunning vistas that lay below and before me were spectacular. It was as beautiful as spring's first rose, and it made me understand why so many pilots on commercial jetliners love their job; they get to see so many awe-inspiring sights from the cockpit. My view was that of a vast vista of the Pacific.


Highway 49 Revisited: Exploring California's Gold Country

In the 1840s, the population of California was only 14,000, but by 1850 more than 100,000 settlers and adventurers had arrived from all over the world – and they came for one reason: gold. James Marshall had discovered the first gold nugget at Sutter's Mill in El Dorado County, creating the largest gold rush in history.


Lake Charles' Family-Size Low-Key Mardi Gras

The Southwest Louisiana Mardi Gras in Lake Charles, the second largest in Louisiana, does not need parents there to avert their children's eyes. This is family entertainment and children are very much part of it. The main office of the Lake Charles CVB has costumes from last year's Mardi Gras but it also has figures to fascinate little ones from country boys fishing for their dinner to alligators who have already fed and are rubbing their stomachs.


Cedar Hill: Frederick Douglass' Home is as Imposing as the Man who Lived There

Having recently received a misguided shout-out from the president during Black History Month – Frederick Douglass has done an amazing job... – it seems a good time to revisit the cultural icon's legitimate place in history. And a visit to his home in Washington, DC – surely a place the current president might want to consider visiting himself – would be a good place to start.


Discovering Art, Culture and Cuisine in Lancaster

Lancaster has always been one of those cities that I pass through on the way to some other destination. But last week was different. I finally took the time to explore the place and wow, was I surprised! I discovered a downtown full of charm, culture, cuisine and community spirit. My recent getaway began when a friend and I drove about 60 miles north of Los Angeles toward the Mojave Desert and checked into the Towneplace Suites Lancaster.


Film Review: "My Hero Brother" – A Tribute to the Human Spirit

I just spent five days attending the Santa Barbara Film Festival and for the most part, the features, animated shorts, and documentaries were quite professional and compelling. That said, "My Hero Brother," a documentary that was particularly outstanding, told the remarkable and inspiring story about a group of Down syndrome young men and women who go on a two-week trek through the Himalayas with their non-Down syndrome siblings.


La Paz, Baja California Sur

Photographer Deb Roskamp focuses her camera on La Paz, Baja California Sur. The resort property is CostaBaja, and the boat tours, which include snorkeling at the UNESCO protected site, Isla Espiritu Santo, were conducted by Fun Baja. The photographs are intended to speak for themselves.


Leviticus 20:13
Sent by Tom of Pasadena, CA



It all makes sense now. Gay marriage and marijuana was legalized in the last election. Leviticus 20:13 states
"If a man lays with another man, he should be stoned..." We've been interpreting it wrong all these years!


Travelís Triumph over Terrorism

After a three-month adventure seeking beauty in the world, many thoughts race through your mind, especially when you have quit your job, run out of money, and have no clue what comes next. However, a philosophical discussion on the meaning of life with a perfect stranger is not one of them.


Boulderís Sunrise

The enormous Sonora Desert, a colossal 120,000 square miles of splendor that spreads like a great tapestry of textures and colors across international boundaries from Arizona into the State of Sonora in northern Mexico is one of North America's grand, untrammeled natural treasures. The complex, sun-blessed region of bright dry heat, brilliant low-hanging stars, and long, ever-changing shadows that shift with the sun as they drape like endless silhouettes across craggy walls, mountain ridges and hidden canyons, is a vibrant land with tales to tell.
---
© TravelingBoy.com. All Rights Reserved. 2015.
This site is designed and maintained by WYNK Marketing. Send all technical issues to: support@wynkmarketing.com

Spiritual Venues
1. Get a good overview of Sedona


2. Attend one of Hale Dwoskin's workshops
3. Contact Tiffany Tatum, the spiritual and vibrational sound healer
4. Experience Sedona and Red Rock Country with Earth Wisdom JeepTours
5. Treat yourself to a Sedona Spa