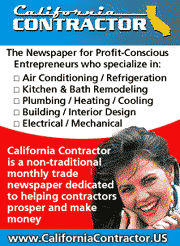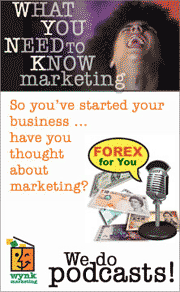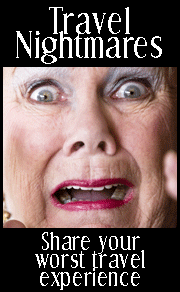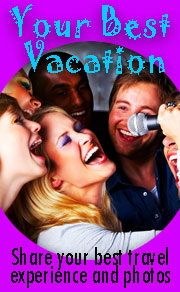 Treasures of Ireland:
Remembering the Great Famine
(Dispatch #12)
Story and photos by Tom Weber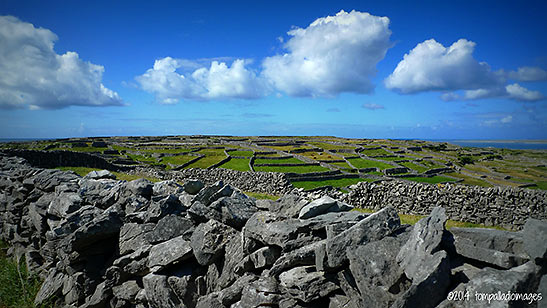 ny travel writer worth his or her salt cannot come to Ireland and limit their reporting to just the "usual suspects" of foamy pints of Guinness, Dublin's Temple Bar, the postcard-perfect scenery in various shades of verdant green, the iconic locales and The Quiet Man film locations. No, to document the Emerald Isle correctly you've got to, unfortunately, sprinkle a bit of sadness over the narrative.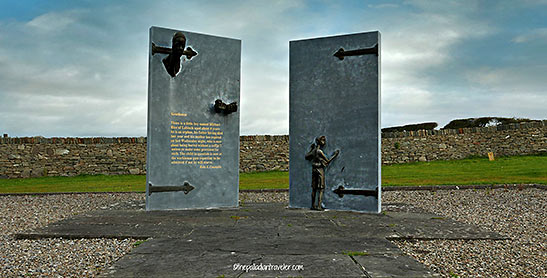 About an hour out of Limerick along the N67, Eugene, our expert pilot, brings the motor coach to a full stop at a lay-by just outside of Ennistymon on the way to Lahinch in Co. Clare. The "band of [not-so] merry media," 18 travel writers and photographers invited by Insight Vacations to sample a portion of its Treasures of Ireland journey, disembark and walk solemnly into Ireland's tragic past: An Gorta Mor (The Great Famine).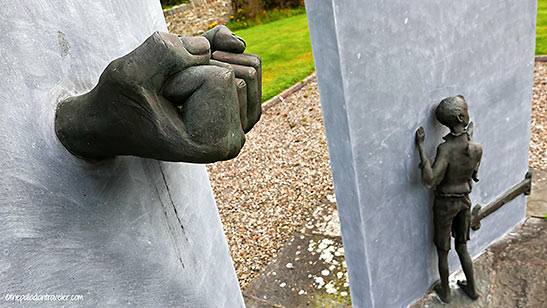 The very first monument erected in Ireland to memorialize the approximately 1 million victims of the island's great potato crop failure, who either died of starvation or disease-related causes between 1845 to 1852, and which also forced an additional 1 million Irishmen to emigrate to faraway shores, The Great Famine Memorial was dedicated on August 20, 1995, marking the 150th anniversary of the tragedy that changed the Emerald Isle forever.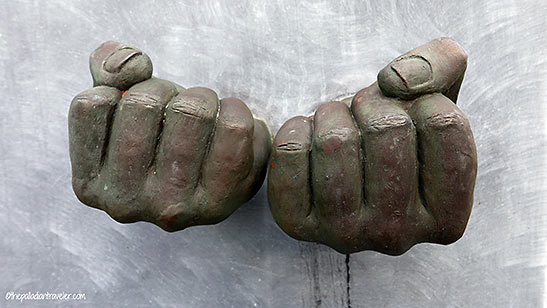 Located across the field from Ennistymon Hospital, itself built on the grounds of a local 19th century workhouse, the memorial was designed by Allan F. Ryan Halls, an artist from Co. Kerry. The sculpture, on one side, depicts a child standing before the workhouse door, while across from that is the head of an anguished mother and two hands clenched in frustration above the sorrowful text of a pleading note written on February 25, 1848: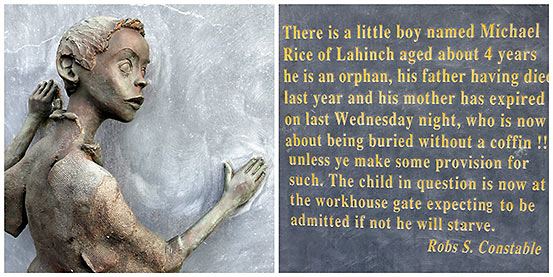 For this writer, three generations removed from my Irish roots, a brief pause along the side of the road to view this memorial is the very least that I can do to begin to try and understand the pain and suffering my ancestors endured during An Gorta Mor. May they rest in peace.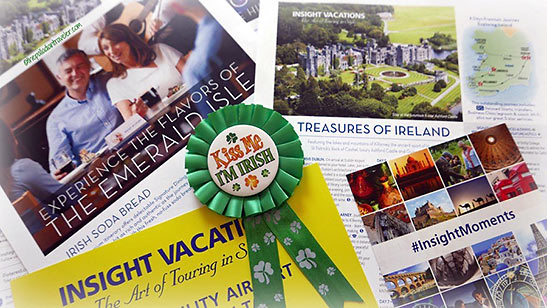 For complete information on Insight's 100+ premium and luxury-escorted journeys around Europe, including the Treasures of Ireland itinerary, just click HERE, or call toll free 1-888-680-1241, or contact your travel agent.
Related Articles:
Along the Banks of the River Shannon; The Dingle Peninsula; Grazing on The 19th Green; The Ring of Kerry; A Jaunty-Good Ride Through Killarney National Park; Dinner at Killarney


Let Tom know what you think about his traveling adventure.
* * * * *
Feedback for Destination Bosnia: Inside Sarajevo's Tunnel of Hope
Spent time in Sarajevo in the fall of 1973…beer was excellent!
--- David
* * * *
Hi Tom,
I must say, you're photographs are always amazing. They are top notch. You bring so much class to Traveling Boy. It's photographs like yours that make me want to go out and do my own traveling. Please don't get tired of sending us your amazing adventures. It's such a delight for the soul.
--- Raoul, Whittier, CA
* * * *
Hi Tom:

I'm also an American living in Italy. I've read with interest your blog and articles. I'd like to speak with you regarding residency and citizenship for Americans in Italy as you do seem to have a great deal of knowledge on all of these subjects. Would it be possible to give you a call on the phone? If so, please let me know how to reach you. If not, I can ask my questions via email.

Thank you!
--- David
* * * *
Hey Tom – Wow! Love those photos – they are so super that they make me A) Want to start eating NOW. B) Go there myself. C) See all that pristine beauty that looks so restful and peaceful. Great story, superb pix!!! Bravo!!
--- John, Los Angeles, CA
* * * *
Feedback for Destination Southwestern France: Saint-Émilion
Good job, Tom, and timely info. St. Émilion is in the list of places Jim Hayes and I will visit in September 2014. If we get the chance, we will exploit your experience to enhance the trip!
--- Bobby Harper, Dameron, MD
* * * *
Feedback for Vicenza Walks – Monte Berico
I lived in Vicenza for 4 years in the U.S. ARMY from 1963 to 1967. A wonderful place to explore. Palladio's works are amazing. Have been back twice since and find new places to visit. My favorite is MONTE BERICO where I have some wonderful photos of my family.
--- Dr. Albert Pizzi, Hanover, MA
* * * *
I liked the new TB particularly the Vicenza article that took me back as a youth when we lived in Naples and travelled up there for a baseball tourney (U.S. Military Bases dependent schools played each other.)
Took me back to the plaza.
--- Bill
Feedback for A Canterbury Trail (Sutri)
Very interesting note. I have wedroned which route the early pre-Christian and Christian pilgrims travelled to Rome from England. Is it still possible to travel the Francigena trail?
--- Pawel
You can find out more info on walking tours of Via Francigena at this site: http://www.compagniadeicammini.it/en/. Thanks for stopping by and commenting..
Tom
* * * *
Good article, enjoyed reading it. Saved your recommended sights for future use.
--- Dardenne Prairie, MO
* * * *
You're going to be great at this Tom. Congrats.
--- Donna Vissa -Montreal


Three Musical Pilgrimages: Mozart, Grieg and Hendrix

Johann Chrysostom Wolfgang Amadeus Mozart (1756 - 1791) could read and compose music, plus play the violin and piano, when he was five years old. Born into a musical family in Salzburg, Austria (then the Holy Roman Empire), he had a unique ability for imitating music, which first became evident when he recited a musical piece by simply observing his father conducting a lesson to his older sister. This led to a childhood on the road, where the young prodigy performed before many of the royal courts of Europe.


Relaxing at The Inn at Laguna Beach

There is nothing like sleeping in an ocean-front room and awakening to the sounds of waves crashing against the sand. It is one of the finer things in life. And it is exactly what I experienced recently on a memorable getaway to The Inn at Laguna Beach. The adventure began when a friend I pulled off the 5 Freeway in Orange County and took SR 133 south nine miles through winding lush hills and wilderness areas to the ocean.


Two "MUST SEE" Truly Spectacular Places in Europe. Here's Why.

The Han Grotto and Culzean Castle. As the name of my Traveling Boy feature is "Travel With a Difference," it's important to me to always bring you offbeat and unusual tourist places around the world you may not know about. These two fit that category to a T, and they're absolutely worth a visit. One's in Scotland and one's in Belgium. Culzean (pronounced CULLANE) Castle is located near Maybole, Carrick, on the Ayrshire coast of Scotland.


Highway 49 Revisited: Exploring California's Gold Country

In the 1840s, the population of California was only 14,000, but by 1850 more than 100,000 settlers and adventurers had arrived from all over the world – and they came for one reason: gold. James Marshall had discovered the first gold nugget at Sutter's Mill in El Dorado County, creating the largest gold rush in history.


Lake Charles' Family-Size Low-Key Mardi Gras

The Southwest Louisiana Mardi Gras in Lake Charles, the second largest in Louisiana, does not need parents there to avert their children's eyes. This is family entertainment and children are very much part of it. The main office of the Lake Charles CVB has costumes from last year's Mardi Gras but it also has figures to fascinate little ones from country boys fishing for their dinner to alligators who have already fed and are rubbing their stomachs.


Puerto Vallarta: Magic and Mayhem on the Malecon

So I heard that you could spend from dawn to dusk on the Malecon in Puerto Vallarta, Mexico and never get bored and I thought, "Okay, I'm up for that challenge." Well, maybe not the dawn part – I'm not a morning person – so I had no problem leaving those early hours to the joggers and those seeking an early start to catch their red snapper for dinner.


Costa Rica's Green

Sitting at an umbrella table in downtown San Jose overlooking the Plaza de la Cultura is like a page out of Hemingway's "The Sun Also Rises." The plaza is laid out in a maze of stalls where passive vendors sell sparkling silver jewelry by the trayfull, hand-carved clay masks, colorful Guatemalan belts, area rugs, and hammocks perfect for a midday siesta. Three men play an old wood marimba over the buzz of the crowd while a steaming plate of Gallo Pinto (rice and beans) is served to an elegant lady who was performing with her guitar...


At the Intersection of Stiglitz and Art


Recently, an audience of political art fans were treated to a lively combination of Joe Stiglitz speaking off the cuff and two thought-provoking artists. The Charles Krause Reporting Fine Art Gallery, snagged Nobel Laureate Stiglitz who was doing a DC drive-by for the World Bank. One of the artists, sculptress Kathleen Ramich, bases some of her creations on Stiglitz perspectives on state capture and the wealth gap. Ramich and caricaturist Nancy Ohanian are both wizards at satire, one with clever sculpture and one with gatling gun ink


Japan: Bullet Trains, Monkey Shows and Whale Steaks

Last month, I went to Japan for three things... Ok, let me back up a little bit already. The #1 reason I went to Japan was to visit my girlfriend, Yuki, and she will kill me if I don't say that, so there it is. Hi Yuki! Anyway, so after that, reasons number 2, 3, and 4 were the following: I wanted to ride a bullet train, go to a monkey show, and eat a whale steak. That's right. That's right.


Tim Robbins On His Road To Stardom

Award-winning Tim Robbins began his career on episodic television. Robbins' film work, however, is what catapulted him into becoming a major movie star including "Bull Durham" and "Mystic River" for which he won multiple awards. Equally at home behind the camera, he directed the riveting "Dead Man Walking." He is Founder and Artistic Director of The Actors' Gang, which he formed thirty-five years ago and has directed multiple provocative productions.


John January and Linda Berry Have Chemistry

Chemistry by its very definition is the spontaneous reaction of two people to each other, especially that sense of mutual attraction and understanding. This month John January and Linda Berry release their new project, Chemistry 101 and together they explore a range and depth of musical styles on both organic and physical levels. As a joint labor of love, January says Chemistry 101 is pretty straight-forward.


Tahiti and Her Islands

Just their names (pronounce each vowel!) conjure up romantic images: Tahiti Nui, Moorea, Bora Bora, Huahine, Ra'iatea, Taha'a. Her people are gentle; the air, tiare-perfumed. Warm lagoons, majestic peaks, tropical fruits from the land and bounty from the sea all tantalize the senses. Paradise! As near as can be found on planet earth. And, in my experience, the finest way to explore her is on a ship designed for that single purpose.
---
© TravelingBoy.com. All Rights Reserved. 2015.
This site is designed and maintained by WYNK Marketing. Send all technical issues to: support@wynkmarketing.com