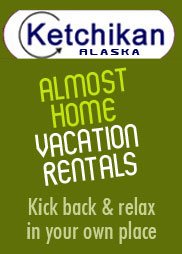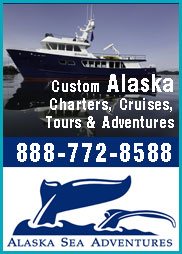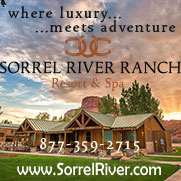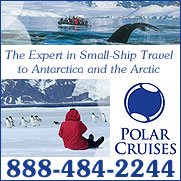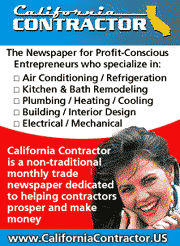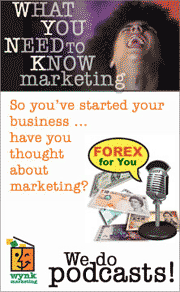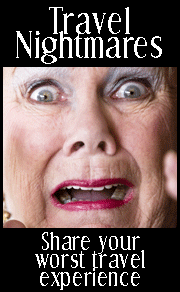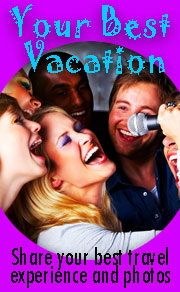 Iberian Adventure:
Paella, Palaces and Plenty of Port
(Dispatch #1)
Story and photos by Tom Weber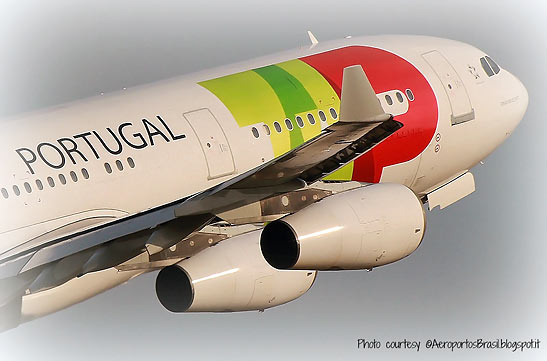 ere I sit, tapping my fingers anxiously on the armrest of seat 16A – like castanets accenting the beat inside a café cantante (singers cafe) – aboard TAP Airlines flight Eight-Six-Niner as I wing my way towards Lisbon, the first leg on a six-day, whirlwind Insight Vacations' (Insight) journey around Portugal and Spain.
Once down on terra firma, I'll marry up with another intrepid "band of merry media," 29 fellow journalists and photographers from around the globe invited by Insight to sample a portion of its Iberian Adventure itinerary.

The Insight "road map" guarantees a healthy dose of the sweet life along two sides of the Iberian Peninsula: a doce vida in Portugal – via Lisboa, Sintra, Azeitao, Évora and Monsaraz – and la dulce vida in Spain – via Seville and Cordoba.

Pack a bag and join me and my intrepid "band of merry media" aboard a business-class legroom motor coach as we experience firsthand the "art of touring in style" on Insight's Iberian Adventure, an adventure sure to be filled with "signature" moments, fine dining and restful nights in five-star hotels.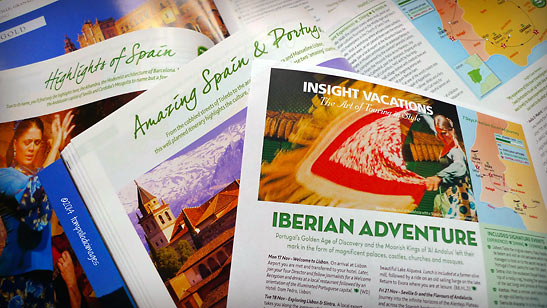 For complete information on Insight's premium and luxury-escorted itineraries, including the Iberian Adventure and 112 other journeys throughout Europe, just click HERE, or call toll free 1-888-680-1241, or contact your travel agent.
Uh-oh, the seatbelt light just came on. We're making our descent into Lisbon. Look out Iberia, here I come!
Related Articles:
Cruising the Douro River, Portugal; Spain, Portugal and Morocco; 3 Things We Didn't Know About Portugal; Driving Ourselves Crazy in Spain; Romantic Getaway in Picturesque Portugal; A Food & Wine Tour of Alcala, Spain


Let Tom know what you think about his traveling adventure.
* * * * *
Feedback for Destination Bosnia: Inside Sarajevo's Tunnel of Hope
Spent time in Sarajevo in the fall of 1973…beer was excellent!
--- David
* * * *
Hi Tom,
I must say, you're photographs are always amazing. They are top notch. You bring so much class to Traveling Boy. It's photographs like yours that make me want to go out and do my own traveling. Please don't get tired of sending us your amazing adventures. It's such a delight for the soul.
--- Raoul, Whittier, CA
* * * *
Hi Tom:

I'm also an American living in Italy. I've read with interest your blog and articles. I'd like to speak with you regarding residency and citizenship for Americans in Italy as you do seem to have a great deal of knowledge on all of these subjects. Would it be possible to give you a call on the phone? If so, please let me know how to reach you. If not, I can ask my questions via email.

Thank you!
--- David
* * * *
Hey Tom – Wow! Love those photos – they are so super that they make me A) Want to start eating NOW. B) Go there myself. C) See all that pristine beauty that looks so restful and peaceful. Great story, superb pix!!! Bravo!!
--- John, Los Angeles, CA
* * * *
Feedback for Destination Southwestern France: Saint-Émilion
Good job, Tom, and timely info. St. Émilion is in the list of places Jim Hayes and I will visit in September 2014. If we get the chance, we will exploit your experience to enhance the trip!
--- Bobby Harper, Dameron, MD
* * * *
Feedback for Vicenza Walks – Monte Berico
I lived in Vicenza for 4 years in the U.S. ARMY from 1963 to 1967. A wonderful place to explore. Palladio's works are amazing. Have been back twice since and find new places to visit. My favorite is MONTE BERICO where I have some wonderful photos of my family.
--- Dr. Albert Pizzi, Hanover, MA
* * * *
I liked the new TB particularly the Vicenza article that took me back as a youth when we lived in Naples and travelled up there for a baseball tourney (U.S. Military Bases dependent schools played each other.)
Took me back to the plaza.
--- Bill
Feedback for A Canterbury Trail (Sutri)
Very interesting note. I have wedroned which route the early pre-Christian and Christian pilgrims travelled to Rome from England. Is it still possible to travel the Francigena trail?
--- Pawel
You can find out more info on walking tours of Via Francigena at this site: http://www.compagniadeicammini.it/en/. Thanks for stopping by and commenting..
Tom
* * * *
Good article, enjoyed reading it. Saved your recommended sights for future use.
--- Dardenne Prairie, MO
* * * *
You're going to be great at this Tom. Congrats.
--- Donna Vissa -Montreal


Journey to the Bottom of the Globe: Exploring the White Continent of Antarctica

As a travel journalist I am constantly asked what are some of my favorite travel experiences. The list is endless. But there is one destination that seems to raise the most eyebrows. That destination is a cruise to Antarctica. Sadly, that cruise line I was on is no more, but today there is a plethora of cruise lines that offer similar packages. Here's a look back at my Antarctica cruise.


Hanging Out in Huntington Beach, California

Huntington Beach is legendary around the world as one of the best surfing spots. Its waves and beaches are so great, it is also officially known as "Surf City." But as I learned on a recent getaway, the town is more than just tasty swells and beautiful white sand; it also boasts gourmet restaurants, luxury, ocean-front hotels, great shopping, and tons of California coastal charm.


Would You Believe She Can Carry 800 (Yes, 800!) People!

As she came around the corner we could not believe how big she was. Massive, and yet incredibly beautiful – almost elegant in fact. Her lines were so symmetrical she seemed to blend into a classic example of astonishing good looks. The other fact that amazed all of us was how quiet she was. We felt sure that with the obvious overwhelming power she evidenced, she'd be extra loud. It's a cliché, but she was as quiet as a church mouse – or "as quiet as dreaming trees."


Highway 49 Revisited: Exploring California's Gold Country

In the 1840s, the population of California was only 14,000, but by 1850 more than 100,000 settlers and adventurers had arrived from all over the world – and they came for one reason: gold. James Marshall had discovered the first gold nugget at Sutter's Mill in El Dorado County, creating the largest gold rush in history.


Lake Charles' Family-Size Low-Key Mardi Gras

The Southwest Louisiana Mardi Gras in Lake Charles, the second largest in Louisiana, does not need parents there to avert their children's eyes. This is family entertainment and children are very much part of it. The main office of the Lake Charles CVB has costumes from last year's Mardi Gras but it also has figures to fascinate little ones from country boys fishing for their dinner to alligators who have already fed and are rubbing their stomachs.


Cedar Hill: Frederick Douglass' Home is as Imposing as the Man who Lived There

Having recently received a misguided shout-out from the president during Black History Month – Frederick Douglass has done an amazing job... – it seems a good time to revisit the cultural icon's legitimate place in history. And a visit to his home in Washington, DC – surely a place the current president might want to consider visiting himself – would be a good place to start.


Costa Rica's Green

Sitting at an umbrella table in downtown San Jose overlooking the Plaza de la Cultura is like a page out of Hemingway's "The Sun Also Rises." The plaza is laid out in a maze of stalls where passive vendors sell sparkling silver jewelry by the trayfull, hand-carved clay masks, colorful Guatemalan belts, area rugs, and hammocks perfect for a midday siesta. Three men play an old wood marimba over the buzz of the crowd while a steaming plate of Gallo Pinto (rice and beans) is served to an elegant lady who was performing with her guitar and who is chummy with everyone from the shoeshine man to the waitresses..


Tahiti and Her Islands

Just their names (pronounce each vowel!) conjure up romantic images: Tahiti Nui, Moorea, Bora Bora, Huahine, Ra'iatea, Taha'a. Her people are gentle; the air, tiare-perfumed. Warm lagoons, majestic peaks, tropical fruits from the land and bounty from the sea all tantalize the senses. Paradise! As near as can be found on planet earth. And, in my experience, the finest way to explore her is on a ship designed for that single purpose.


Japan: Bullet Trains, Monkey Shows and Whale Steaks

Last month, I went to Japan for three things... Ok, let me back up a little bit already. The #1 reason I went to Japan was to visit my girlfriend, Yuki, and she will kill me if I don't say that, so there it is. Hi Yuki! Anyway, so after that, reasons number 2, 3, and 4 were the following: I wanted to ride a bullet train, go to a monkey show, and eat a whale steak. That's right. That's right.


Richard Gere and Joseph Cedar Discuss "The Moderate Rise and Tragic Fall of a New York Fixer"

Richard Gere is one of America's acting treasures. He has an uncanny knack for selecting scripts with the most interesting characters. Included in some of his vast body of films are "American Gigolo, "An Officer and a Gentleman," "The Cotton Club," "Internal Affairs," "Pretty Woman," "Primal Fear," "Unfaithful," and "Chicago." Joseph Cedar, writer and director of the critically acclaimed "The Moderate Rise and Tragic Fall of a New York Fixer," was born in New York City but when he was five, his family moved to Israel where he was raised.


John Nemeth Doubles Down

John Nemeth is a busy guy. He and his band, the Blue Dreamers, tour constantly and rarely leave the road. But when they do it's just long enough to feed the heads of their rabid and enthusiastic fan base. Personally, I've witnessed multiple Nemeth shows in both intimate and festival settings and not once have I ever seen a patron stagger away without a face full of grin. So when word came down that a new recording was in the works, my grin got wider.


NOLA: New Orleans, Louisiana

Mardi Gras, the French Quarter, the Garden District, the streetcar (now a bus) to Desire, the jazz clubs, the beignets at the Café du Monde and breakfast at Brennan's come to mind when you think of New Orleans. But that's not all there is to this unique American city, filled with treasures both culinary and cultural.




Samish Island's Modern Pilgrims





Skagit County is in the northwest area of Washington where the majestic Cascade Mountains appear to the east overlooking the fertile valley and a variety of crops. World famous tulip fields blanket the valley and in the Spring when flocks of Canadian geese and trumpeter swans can be seen. Bald eagles soar overhead year round and blue herons stand proudly on the Samish Island beaches.


The Impossible Happened: Itís Time to Get to Work

All of us are stunned, across the entire political spectrum, by the results of this election. Many are both sickened and saddened, while others are jubilant. I am guardedly optimistic. I think it's too early to despair, or to celebrate. In my experience nothing is ever as bad as it seems, or as good. But there is great cause for concern.


Monte Verità: In the Footsteps of Anarchy

Just as I reach the end of a squiggling, multicolored path, an acorn plummets from an oak tree above me. It lands at my feet, just as the path culminates at a mandala of Venetian glass, eight feet in diameter. On the worn-out front lawn of Monte Verità, the Mountain of Truth, this path, Chiara's Rainbow, evolves through the colors of the spectrum – red, orange, yellow, green, blue, indigo and finally violet – before arriving at the mosaic mandala where psychic energies supposedly prevail. The falling acorn brings me to the present moment.


Leviticus 20:13
Sent by Tom of Pasadena, CA



It all makes sense now. Gay marriage and marijuana was legalized in the last election. Leviticus 20:13 states
"If a man lays with another man, he should be stoned..." We've been interpreting it wrong all these years!
---
© TravelingBoy.com. All Rights Reserved. 2015.
This site is designed and maintained by WYNK Marketing. Send all technical issues to: support@wynkmarketing.com