Destination Dalmatian Riviera:
Mali Ston on the Half Shell
(Dispatch #10)
Story and photos by Tom Weber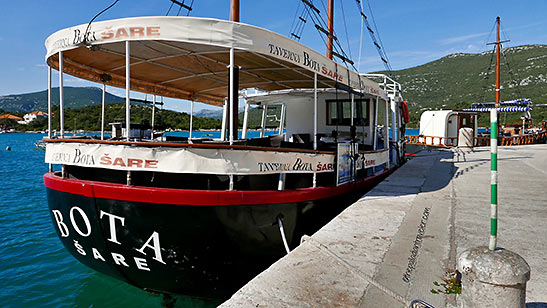 ere I am, one lucky fill-in-the-blank, getting ready to board a canopied fishing tug that's heading out into the Bay of Mali Ston, along Croatia's Pelješac Peninsula.
Together with the rest of the intrepid "band of merry media" – 18 travel writers and photographers invited by Insight Vacations (Insight) to sample a portion of its Bosnia and Dalmatian Riviera itinerary – I'm going in search of one of the country's most prized possessions: ostrea edulis. You know, European flat oysters.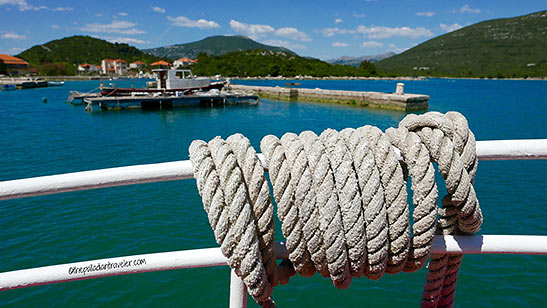 It's another one of Insight's "signature" moments as we cast off and navigate our way to underwater beds out in the Adriatic Sea that have been around since the Roman Empire arrived around 1 BC, dropped oak branches into the saltwater and began farming a mariculture of epicurean delights.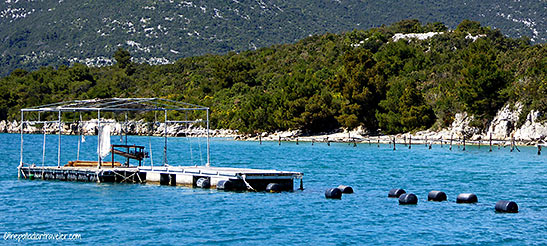 Today, the Bay of Mali Ston is home to the largest oyster and mussel cultivation in the Adriatic.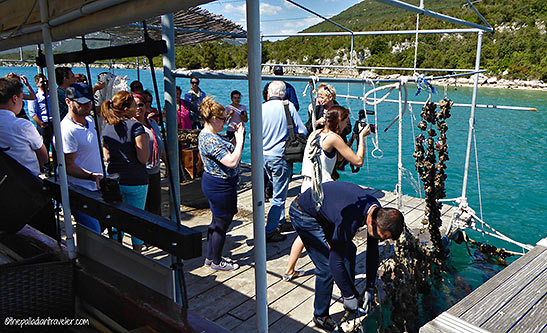 Our tug comes to a full stop alongside a wooden platform bobbing atop the mesmerizing turquoise blue. Making like a horde of Barbary pirates, we hustle off the craft wielding our cameras, not curved scimitars, and begin clicking away.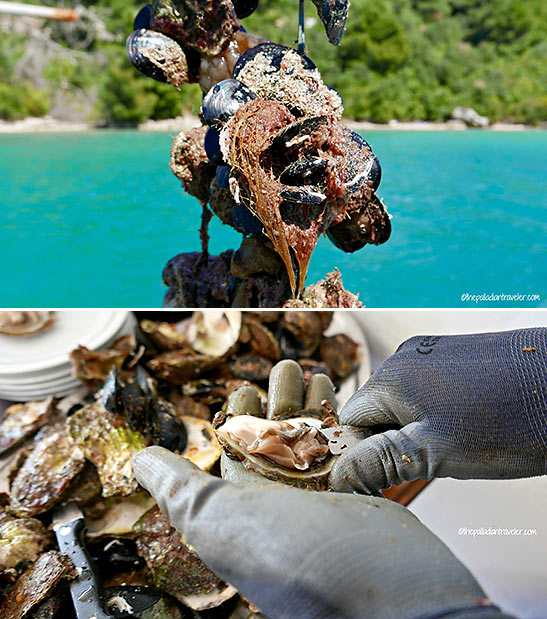 The skipper of the boat puts on a pair of gloves, pulls a line out of the water just dripping with mature oysters and mussels, and goes straight to work shucking and jiving as he conducts an open-air Oyster Farming 101 class.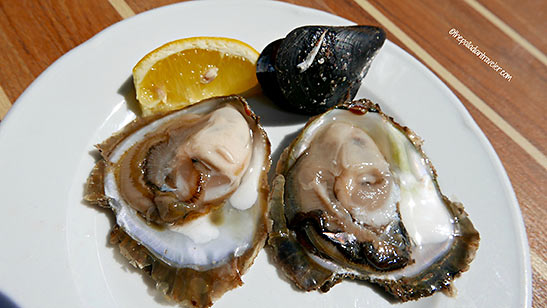 Back on board the "little tug that could," we enjoy the fruits of the good captain's labor: fresh oysters and mussels like I have never tasted before. A squeeze of lemon over the top of these bivalve babies and we're off to the races. Oh, and a glass or two of the local white wine makes this seafarin' picnic just that much finer.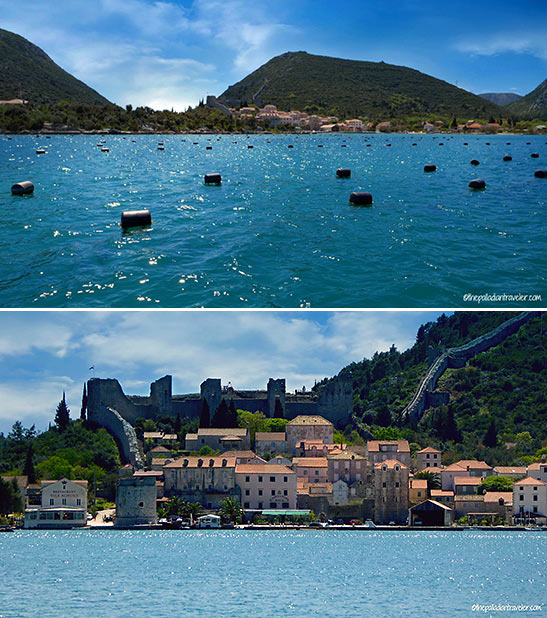 On our return leg, we take in the panoramic views of the remains of the Walls of Ston, the so-called "European Wall of China." Built during the days of the old Republic of Dubrovnik, the Walls of Ston is a network of stone ramparts that once stretched seven kilometers and provided much-needed security for the areas prized salt production. Way before gold and silver ducats passed through the hands of money-mad merchants, salt was the preferred trading currency up and down the Adriatic Coast; ergo, the Walls of Ston.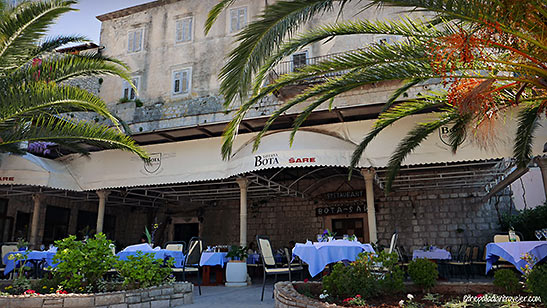 Fresh oysters and mussels plucked from the sea, shucked and eaten right on a fishing tug out in the Adriatic would be satisfying enough, right? Wrong! That was just the appetizer, as this Insight "signature" moment takes it up another notch.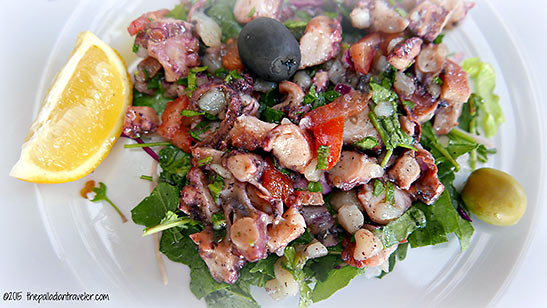 Parking his ride, our skipper grabs an apron and leads us around the small port and invites us to take a seat under a large veranda of a restored medieval castle facing the bright-blue Adriatic.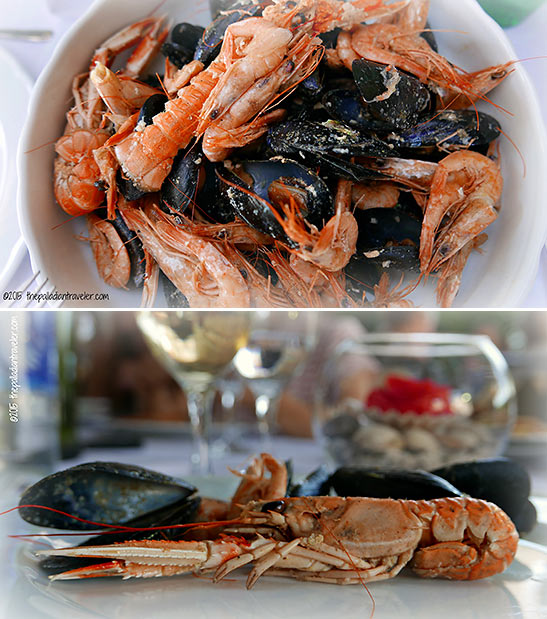 It's lunchtime at Bota Šare, a landmark restaurant in Mali Ston. And, what a mouthwatering feast it is. I don't know about you, but I'm starved. Care to pass me that plate of crustaceans? Don't worry, they won't snap.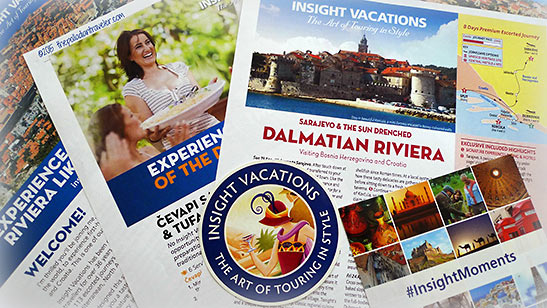 For complete information on Insight's premium and luxury-escorted itineraries, including 110+ journeys throughout Europe, just click HERE, or call toll free 1-888-680-1241, or contact your travel agent.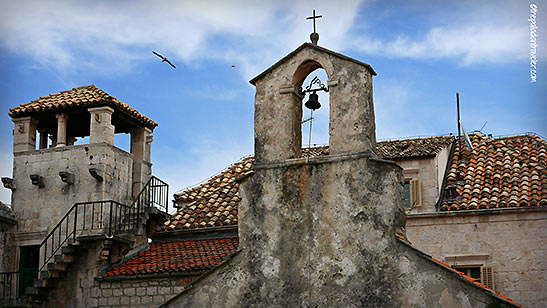 There's still plenty of daylight left in this signature-filled day as our motor coach makes its way towards Orebić and a private water taxi that'll carry the "band of merry media" across the water to Korčula, one of the more than 1,000 islands that dot the Dalmatian Coast, and, according to some historians, the birthplace of Marco Polo.
See you soon!
Related Articles:
Split, Croatia: Diocletian's Seaside Digs; The Daredevil Divers of the Stari Most; Inside Sarajevo's Tunnel of Hope; My Kup Runneth Over with Kafa; Sarajevo's Storied Bridge to World War I