Destination Bosnia:
Surprising Sarajevo –
Dinner in Grandma's Kitchen
(Dispatch #2)
Story and photos by Tom Weber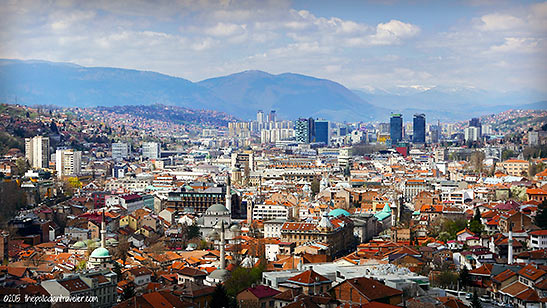 n June 28, 1914, the shots that triggered World War I were fired from an assassin's pistol on one of her flagstone-paved streets.
In 1984, she returned to the world stage, draped in gold, silver and bronze, as she hosted the Olympic Winter Games.
And, sadly, for 1,425 days, between 1992-1995, she was under siege, surrounded by enemy forces and fighting for her life.
Today, just like the phoenix, that mythical firebird that rose from the ashes, she, too, has been reborn and is quickly becoming one of the coolest and trendiest cities in Europe.
Who is she?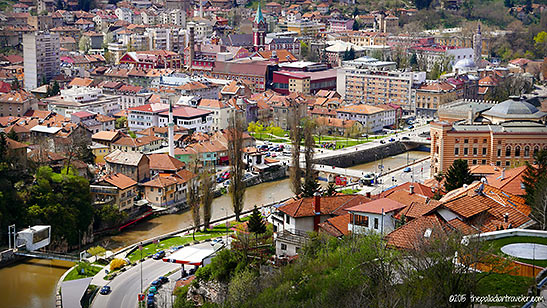 She's Sarajevo, one of the jewels of the Balkans and the rallying point for the newest "band of merry media," 18 intrepid travel writers and photographers invited along by Insight Vacations to sample the sights, sounds and savors of Bosnia and Croatia's Dalmatian Riviera.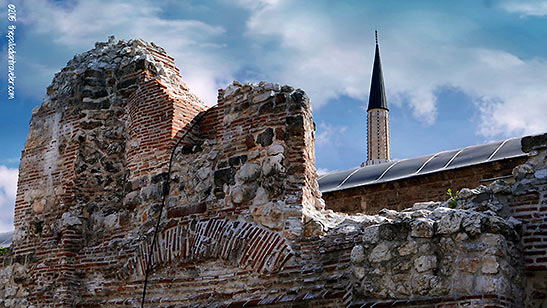 Arriving a day early, I head for my fourth floor room at the remodeled Hotel Europe, a five-star, 174 room hotel that's the city's first modern hospitality venue, located just a few steps away from the atmospheric Baščaršija, the 15th century Ottoman bazaar in the heart of the city's Stari Grad (Old Town) district.
Rolling back the heavy shutters, I take in my first sights AND sounds of this east-meets-west capital city just as a muezzin, standing high above the crowd in the minaret of the nearby Gazi Husrev-beg Mosque, performs the late afternoon salat, the obligatory Muslim prayer ritual that's performed five times daily.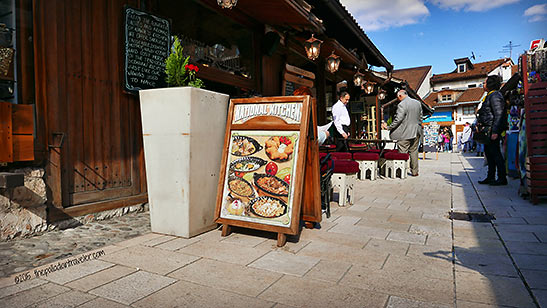 I, too, count my blessings and eagerly hit the flagstone alleyways and go in search of traditional Bosnian cuisine. I strike gold at Nanina Kuhinja (Grandma's Kitchen) an intimate, alcohol-friendly, "national" restaurant at 35 Kundurdžiluk in the heart of the Baščaršija.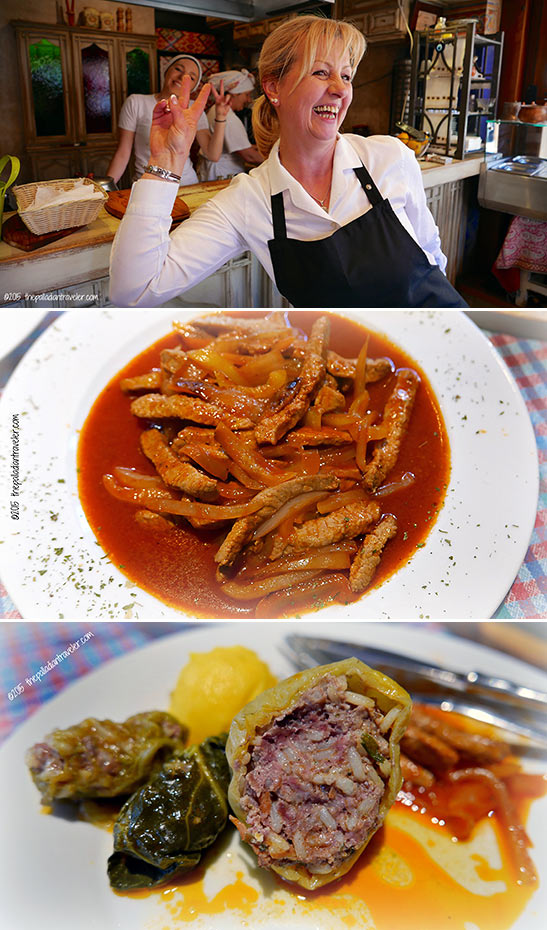 Only a handful of tables inside, and a few more outside, I score a window seat to watch the passersby, order a carafe of the house red, break somun (flat bread) and begin to scan the laminated menu. I really don't know where to start, so I ask my effervescent waitress to choose for me. She recommends punjene paprike (bell peppers stuffed with rice and minced meat) and mućkalica (a veal-based stir fry in a spicy paprika sauce). I agree and so begins my very first Bosnian feast.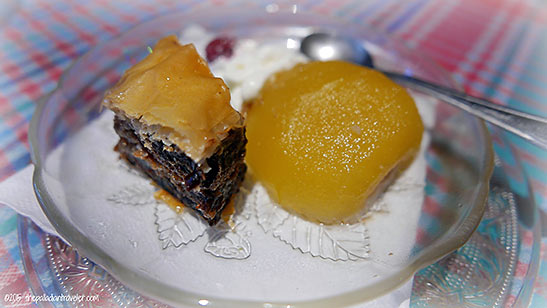 Dinner in Sarajevo, or Bosnia for that matter, is not complete until you taste the signature desserts of baklava (filo dough filled with chopped nuts and held together with sweet, gooey honey) and tufahija (poached apples stuffed with nuts). I can't hold back my sweet tooth, succumb and order both.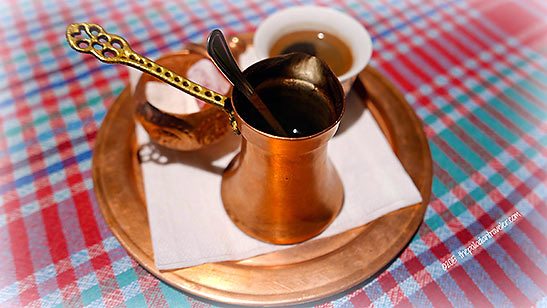 I cap the dinner with Bosnian coffee. Similar to the strong Turkish brew, the Sarajevan version is served from a džezva, a small copper pot, poured into a fildžan (an espresso-size, handless china cup).
Like the locals, I take my sweet time savoring the simple hot water poured over unfiltered grounds until my waitress returns and offers me a complimentary shot of rakija, a homemade brandy.
Živjeli! (Cheers!)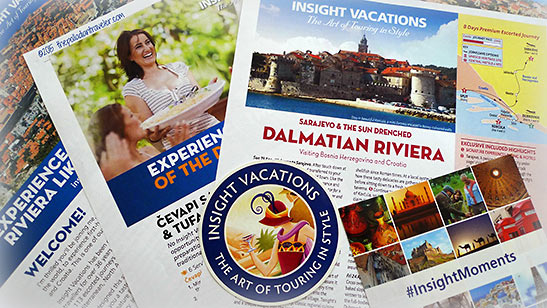 For complete information on Insight's premium and luxury-escorted itineraries, including 113 journeys throughout Europe, just click HERE, or call toll free 1-888-680-1241, or contact your travel agent.
With my alarm set for sunrise, thanks to the muezzin's call to prayer just outside my window, I'll see you back out on the cobble bright and early tomorrow morning as we climb up one of the hills to the Yellow Fortress for some great views of the city.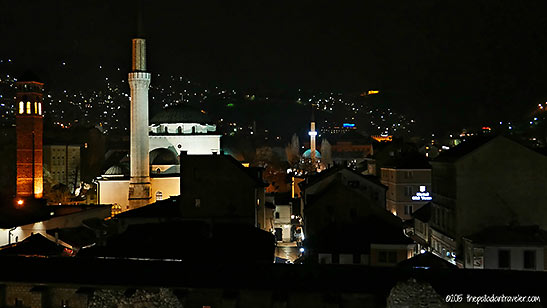 Laku noć (Good night) from surprising Sarajevo.
Related Articles:
Destination: Bosnia and the Dalmatian Riviera (Dispatch #1); An Eastern Mediterranean Odyssey; Sailing the Adriatic with Silversea: A Moment in Montenegro; Insight Vacations' Bohemian Rhapsody