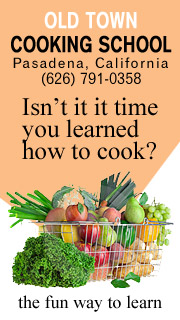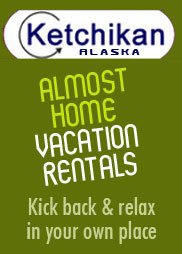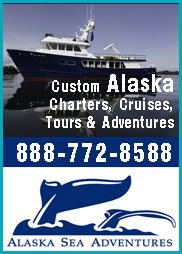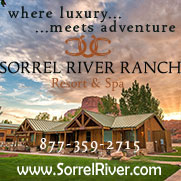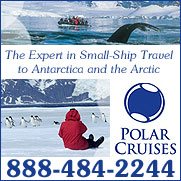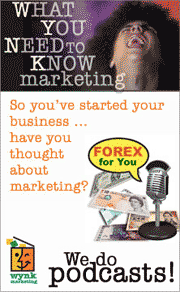 A McDreamy McMeel
by Wendy Koro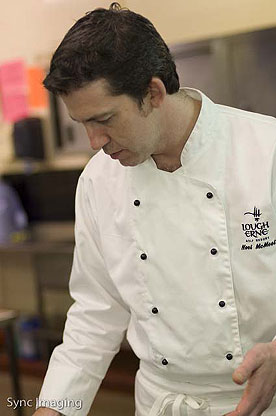 Irish Chef Noel McMeel
Celebrity Irish chef Noel McMeel is a charmer --- self assured, boyishly good-looking, and positively exuberant about food. It's no wonder he's caught the fancy of television audiences throughout the UK, cooking at the forefront of an edible revolution blazing across Ireland. I had the great pleasure to sit and chat with him recently during his lightning quick promotional tour of the U.S. at the Los Angeles Biltmore Hotel. He was relaxed and engaging despite a brutal schedule, effortlessly balancing his obligations to the press with the culinary pressure of cooking a fabulous meal for 300 hungry critics later that night. Confident in his abilities, Noel is a talented Irish chef on a mission, conquering one set of taste buds at a time.
The principles McMeel endorses are lofty, yet simple. Find the very best locally grown seasonal ingredients. Support farms and businesses that respect the earth. Prepare meals that delight and excite the senses, but don't let creativity lure you to overcomplicate or overdo. Rule #1: let the natural flavor of good food shine through.
Noel's commitment to these concepts is long-standing, unwavering, and not merely the residual effect of the many kitchens he has graced. He is quick to credit sustainability guru Alice Waters and her staff at Chez Panisse in Berkeley, California for life changing lessons in culinary simplicity. But McMeel is bent on paying forward those ideas in his own grand vision for modern-day Ireland. This man has very big dreams.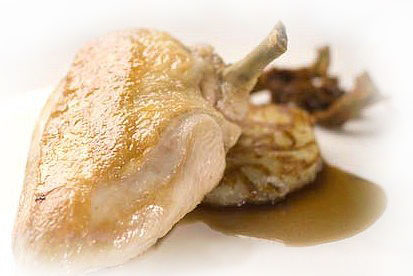 A McDreamy McMeel
He's not content to revel in his success at Castle Leslie, where he cooked for seven and a half years for the likes of Sir Paul McCartney's lavish nuptials, where he stamped his personality so vividly that the place is virtually synonymous with his name. It's not enough that he's a frequent presence on BBC television's Great British Menu, Food Poker and Master Apprentice and RTE's The Afternoon Show --- all while undertaking a new challenge at the luxurious Lough Erne Resort (that's pronounced Lock-Airn, all you Yanks) in Northern Ireland. No, Chef McMeel has even more fish to fry.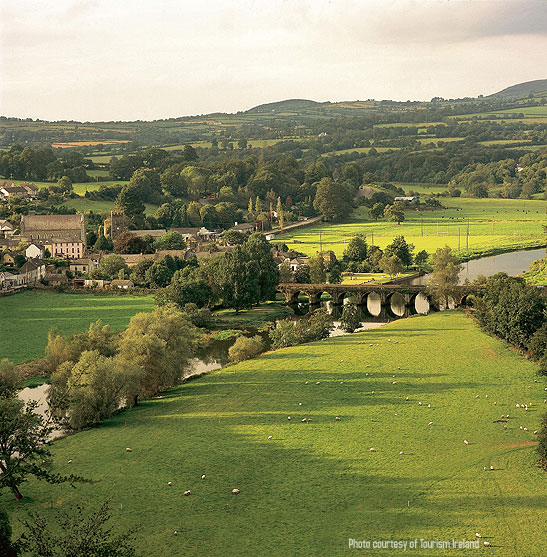 Kilkenny, Leinster
As much as he is presently focused on fine dining, Noel is intent on spreading his knowledge and philosophy beyond his own kitchen and across any invisibly drawn class lines. He recently teamed up with Tourism Ireland in a splashy Boston to L.A. tour of the United States, just to show American palates firsthand how remarkable Irish cooking has become. (It was a devious plot to soothe and tantalize us… who knew that sensual shot glass of goats buttermilk sorbet was addictive? But now that we've tasted McDreamy's luscious breast of wood pigeon atop a caramelized onion glazed puff, his delectably rich Silver Hill duck confit straddling creamy mashed potatoes with chive and fennel and an intense drizzle of Irish orchard honey-sweetened stock reduction, they know we can't stay home.) And Noel's looking to the future, maybe even a legacy, in another powerful project he's cultivating --- a hands-on garden-to-kitchen school program to get kids cooking early… not just in Ireland, why stop there? To top it all off he's building a new website to showcase his ideas, share his recipes and boost his friends' businesses at www.NoelMcMeel.com. In fact, despite basking in the current fickle spotlight of competitive cooking, McMeel seems to be a team player-genuinely grounded-and first and foremost, a really nice guy.
Exceptionally devoted to his craft, Noel uses his talent, ethos and celebrity to promote a fresh return to smart idealism in the kitchen. The result is grand food simply delicious to the tongue, healthy for the belly, good for the Irish economy and oh so kind to the earth.
Check it out, people. One more reason to indulge in a wee bit of travel... I see a McDreamy Irish McMeel in your future.

Hi Audrey,
Love your lamb shanks.
--- Paul, Scottsdale AZ

Haven't been called Tad for . . .gee, maybe I've NEVER been called Tad . . . guess I'm the only one with chutzpah enough to mention Bourdain. BRILLIANT?
--- Ken, Shutesbury, MA

I think we must have had an entirely different experience in the UK. (Fresh Food and Real Ale – week 1). We were up in Edinburgh and they served something called 'Neeps & Tatties.' The items were boiled so long that I couldn't even recognize what I was eating. Come to think of it… I couldn't taste them either. Later I found that Neeps' are Turnips and 'Tatties' are potatoes.
--- Lindy, Phoenix, AZ

My mouth was watering as I read some of your descriptions of the fantastic fare of ... England? I had always felt smug about the lowly reputation of British cuisine as this gave us at least one country with a worse culinary reputation than America's. I guess I'll have to change my views. Your article made me actually want to take a CULINARY tour of Britain. Yummy yummy yummy.
--- Sandy Miner, Portland, OR
Thanks for your note. Thanks to Traveling Boy I get to interview a world famous chef this week who is widely recognized as spearheading the Yummy movement in Ireland. Guess I'll have to take yet another culinary tour a little further north and check it out... (I love my job!) --- Audrey

Very interesting, mouth-watering piece by Audrey! (A McDreamy McMeel). Your web site is fascinating!
--- Susie, Victoria, BC

Combining travel, food, and intelligent advice -- BRILLIANT! Your site fills a long-felt need for hungry roamers. Keep it up! It's Anthony Bourdain with reservations and CLASS.
--- Tad, Boston, MA

---

Journey to the Bottom of the Globe: Exploring the White Continent of Antarctica

As a travel journalist I am constantly asked what are some of my favorite travel experiences. The list is endless. But there is one destination that seems to raise the most eyebrows. That destination is a cruise to Antarctica. Sadly, that cruise line I was on is no more, but today there is a plethora of cruise lines that offer similar packages. Here's a look back at my Antarctica cruise.


Treasures of Ireland: Food, Fun and Falconry at Ashford Castle (Dispatch #18)

The Palladian Traveler soars above the crowd with a gal named Lima, cruises across a lake dotted with hundreds of islands, and feasts like a king in a regal dining room.


Would You Believe She Can Carry 800 (Yes, 800!) People!

As she came around the corner we could not believe how big she was. Massive, and yet incredibly beautiful – almost elegant in fact. Her lines were so symmetrical she seemed to blend into a classic example of astonishing good looks. The other fact that amazed all of us was how quiet she was. We felt sure that with the obvious overwhelming power she evidenced, she'd be extra loud. It's a cliché, but she was as quiet as a church mouse – or "as quiet as dreaming trees."


Highway 49 Revisited: Exploring California's Gold Country

In the 1840s, the population of California was only 14,000, but by 1850 more than 100,000 settlers and adventurers had arrived from all over the world – and they came for one reason: gold. James Marshall had discovered the first gold nugget at Sutter's Mill in El Dorado County, creating the largest gold rush in history.


Lake Charles' Family-Size Low-Key Mardi Gras

The Southwest Louisiana Mardi Gras in Lake Charles, the second largest in Louisiana, does not need parents there to avert their children's eyes. This is family entertainment and children are very much part of it. The main office of the Lake Charles CVB has costumes from last year's Mardi Gras but it also has figures to fascinate little ones from country boys fishing for their dinner to alligators who have already fed and are rubbing their stomachs.


Cedar Hill: Frederick Douglass' Home is as Imposing as the Man who Lived There

Having recently received a misguided shout-out from the president during Black History Month – Frederick Douglass has done an amazing job... – it seems a good time to revisit the cultural icon's legitimate place in history. And a visit to his home in Washington, DC – surely a place the current president might want to consider visiting himself – would be a good place to start.
---
© TravelingBoy.com. All Rights Reserved. 2015.
This site is designed and maintained by WYNK Marketing. Send all technical issues to: support@wynkmarketing.com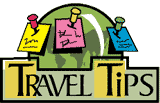 For a wealth of travel ideas to fit every price range, interest and style, see
www.DiscoverIreland.com
. Whether your passion is food, history, gardening, golf, castles, the arts, incredible scenery, or all of the above, you can enjoy the magic of Ireland on foot, cycle and horseback, by self-driven car, on escorted tours or in chauffeur-driven luxury. "Cookery courses" in the Search bar will yield an extensive list of cooking schools.
Click here for Noel's goat's buttermilk sorbet recipe, see

A helpful site is www.goodfoodireland.ie which lists many food events, artisan and farmer's markets, and some of the best eating and drinking spots in a host of Irish locales.