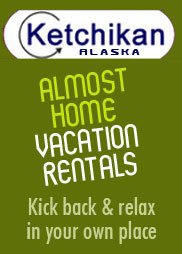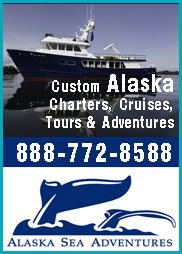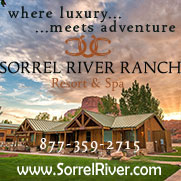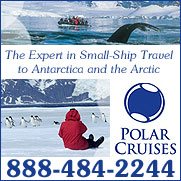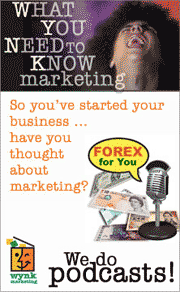 Ok, you just found that the hills really were alive with the sound of music. You spent your day tip-toeing through the tulips with a Dutch windmill as your backdrop, catching the big one on a Mexican Rivera fishing adventure, or skipping stones on a palm-lined pristine white sand beach, without another person in view. This is the vacation where all your wildest dreams really did come true.
Welcome to T-Boy's Dream Vacations. Share your BEST DREAM VACATION or PHOTO with us .…
---
Our Irish Vacation

e woke up to the smell of rich morning coffee. It was to be part of our breakfast on this first trip to Ireland, a dream in itself. It has been said that all Irish homes become a bed and breakfast during the summer, and this cottage with one spare room was no exception. The owners fussed over us at the table as we enjoyed eggs, bacon, sausages, black pudding, fried potatoes and home made rolls with marmalade. They told us of the area's attractions and educated us on famine history. We followed their instructions and found a genuine famine pot in the middle of a forest, where locals placed food for the displaced victims.
We headed down the road to County Sligo for a pilgrimage to the gravesite of WB Yeats, and soon found ourselves stuck in the car, avoiding a heavy downpour. We didn't mind---we read Yeats and gazed in awe at the green green surroundings. We stumbled upon a neolithic burial site, complete with massive stone markers. To this day no one knows who these people were and how they were able to move such mammoth rocks. We both could feel the power of the setting and something came over us---before we knew it we were renewing our wedding vows. After a Sunday pub meal of lamb, potatoes and Guinness we found another B&B – where (once again) we were the only guests. We wanted to take the owner home with us, and to this day remain in contact.
The next day, it was a drive through the sweeping Connemara – a place that Dickens described as a place of 'terrible beauty.' We pulled off the road to study a famine trail – a site where 80 or so famine victims trekked to a manor's house in the hopes of food, only to be turned away. As we departed down the road, we both commented that we had not seen a single car for over half an hour. A second later there was a rumbling on the road. We had a flat – not unusual on these rock-strewn Irish roads. Faced with having to unpack our little rental just to find the spare tire and equipment was a daunting thought. Before we knew it, two cars, each arriving from the opposite direction, appeared out of nowhere. The drivers both hopped out and quickly changed our tire. They barely stuck around for a handshake. It was dark when we arrived at our next B&B. We awoke the next morning to find ourselves in the middle of a fjord. It was the town of Liane , where the film The Field was made. Eventually we made it down to the musical town of Doolin. This for us was an adult Disneyland. Three pubs specialized in Irish session music each night. We hung with locals and like-minded tourists, had big pub meals of lamb and potatoes or bacon and cabbage, then nursed glorious pint after pint of Guinness as we listened to reels, jigs and haunting ballads. Our daytimes were spent on trips to the Aran Islands, the Cliffs of Moher, a Dolomite burial site and local castles. We carry the memories with us wherever we go. Erin Go Bragh!
Linda and John Hildahl – Saratoga, CA
---
Paris in 1982
"So what if it was taken in 1982. It still is our favorite photo from our favorite vacation. In fact we don't know the name of the nice young man who took it. We just handed him the camera and he took it."

Louis & Carol Bogny - Kent, WA
---

Journey to the Bottom of the Globe: Exploring the White Continent of Antarctica

As a travel journalist I am constantly asked what are some of my favorite travel experiences. The list is endless. But there is one destination that seems to raise the most eyebrows. That destination is a cruise to Antarctica. Sadly, that cruise line I was on is no more, but today there is a plethora of cruise lines that offer similar packages. Here's a look back at my Antarctica cruise.


Treasures of Ireland: The Quiet Man (Dispatch #17)

The Palladian Traveler follows in the footsteps of some Hollywood icons as he goes "on location" in Cong to pay his respects to his all-time fave movie.


Would You Believe She Can Carry 800 (Yes, 800!) People!

As she came around the corner we could not believe how big she was. Massive, and yet incredibly beautiful – almost elegant in fact. Her lines were so symmetrical she seemed to blend into a classic example of astonishing good looks. The other fact that amazed all of us was how quiet she was. We felt sure that with the obvious overwhelming power she evidenced, she'd be extra loud. It's a cliché, but she was as quiet as a church mouse – or "as quiet as dreaming trees."


Highway 49 Revisited: Exploring California's Gold Country

In the 1840s, the population of California was only 14,000, but by 1850 more than 100,000 settlers and adventurers had arrived from all over the world – and they came for one reason: gold. James Marshall had discovered the first gold nugget at Sutter's Mill in El Dorado County, creating the largest gold rush in history.


Lake Charles' Family-Size Low-Key Mardi Gras

The Southwest Louisiana Mardi Gras in Lake Charles, the second largest in Louisiana, does not need parents there to avert their children's eyes. This is family entertainment and children are very much part of it. The main office of the Lake Charles CVB has costumes from last year's Mardi Gras but it also has figures to fascinate little ones from country boys fishing for their dinner to alligators who have already fed and are rubbing their stomachs.


Cedar Hill: Frederick Douglass' Home is as Imposing as the Man who Lived There

Having recently received a misguided shout-out from the president during Black History Month – Frederick Douglass has done an amazing job... – it seems a good time to revisit the cultural icon's legitimate place in history. And a visit to his home in Washington, DC – surely a place the current president might want to consider visiting himself – would be a good place to start.


Discovering Art, Culture and Cuisine in Lancaster

Lancaster has always been one of those cities that I pass through on the way to some other destination. But last week was different. I finally took the time to explore the place and wow, was I surprised! I discovered a downtown full of charm, culture, cuisine and community spirit. My recent getaway began when a friend and I drove about 60 miles north of Los Angeles toward the Mojave Desert and checked into the Towneplace Suites Lancaster.


Richard Gere and Joseph Cedar Discuss "The Moderate Rise and Tragic Fall of a New York Fixer"

Richard Gere is one of America's acting treasures. He has an uncanny knack for selecting scripts with the most interesting characters. Included in some of his vast body of films are "American Gigolo, "An Officer and a Gentleman," "The Cotton Club," "Internal Affairs," "Pretty Woman," "Primal Fear," "Unfaithful," and "Chicago." Joseph Cedar, writer and director of the critically acclaimed "The Moderate Rise and Tragic Fall of a New York Fixer," was born in New York City but when he was five, his family moved to Israel where he was raised.


Tahiti and Her Islands

Just their names (pronounce each vowel!) conjure up romantic images: Tahiti Nui, Moorea, Bora Bora, Huahine, Ra'iatea, Taha'a. Her people are gentle; the air, tiare-perfumed. Warm lagoons, majestic peaks, tropical fruits from the land and bounty from the sea all tantalize the senses. Paradise! As near as can be found on planet earth. And, in my experience, the finest way to explore her is on a ship designed for that single purpose.


Leviticus 20:13
Sent by Tom of Pasadena, CA



It all makes sense now. Gay marriage and marijuana was legalized in the last election. Leviticus 20:13 states
"If a man lays with another man, he should be stoned..." We've been interpreting it wrong all these years!


Travelís Triumph over Terrorism

After a three-month adventure seeking beauty in the world, many thoughts race through your mind, especially when you have quit your job, run out of money, and have no clue what comes next. However, a philosophical discussion on the meaning of life with a perfect stranger is not one of them.


Costa Rica's Green

Sitting at an umbrella table in downtown San Jose overlooking the Plaza de la Cultura is like a page out of Hemingway's "The Sun Also Rises." The plaza is laid out in a maze of stalls where passive vendors sell sparkling silver jewelry by the trayfull, hand-carved clay masks, colorful Guatemalan belts, area rugs, and hammocks perfect for a midday siesta. Three men play an old wood marimba over the buzz of the crowd while a steaming plate of Gallo Pinto (rice and beans) is served to an elegant lady who was performing with her guitar and who is chummy with everyone from the shoeshine man to the waitresses..