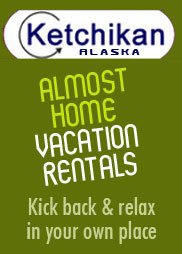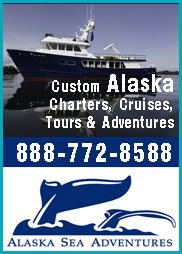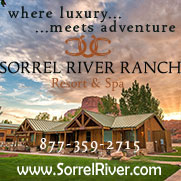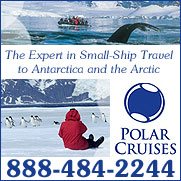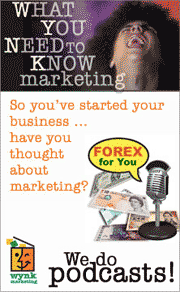 On the Road: Saving Face
Article by Ruth J. Katz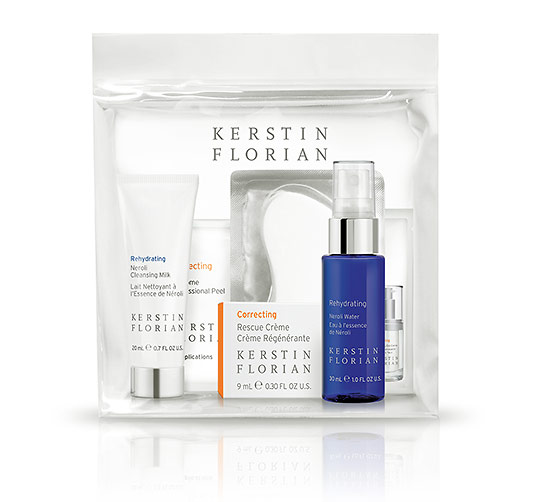 During my last long-leg flight home from Eastern Europe, compounded in duration by first having to travel on a short hop to a gateway city (and as any seasoned traveler knows, it's not the flight itself that is the bummer, it's the getting to the airport so much earlier, the waits, the on-the-plane-off-the-plane-and-the-change-the-plane ritual and so on), I took on board my customary homemade travel kit, something that is de rigueur, particularly when I am stuck flying "steerage." To wit: Some kind of water to spray on my face, hand/face cream or moisturizer, lip balm, and hand sanitizer. (That is the stuff the TSA will eyeball in the see-through plastic bag, but then I also have the stuff they don't care about in another kit, including my on-board sockettes, my "good" earphones, my eye shades, my neck pillow and so on. Never has the phrase "road warrior" meant so much. We are armed for battle with the ether up there at 35,000 feet.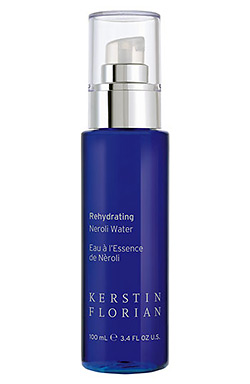 Although I was traveling in business class, the air was no more moist up front than it was in the back, and so I kept applying and reapplying something emollient to my face and hands. Of course, there is a better way and Kerstin Florian has come up with it, in its Winter Rescue Kit. It's an ideal accessory to take on the road, and of course, everything in it is sized to meet TSA standards. You can also add (as I am going to do tomorrow, for another long-haul flight), sanitizer and my favorite lip balm. The company has put in other things that I usually do not take on a plane, but which are perfect for revitalizing skin after a harsh, moisture-less flight. So, amen to the Florian people.
The Neroli Water is a bitter-orange-blossom mist, which refreshes and sooths the skin. There is a Neroli Cleansing Milk which contains pure neroli oil, apricot oil, green tea, and aloe vera and is a suitable wake-me-up that helps oxygenate skin. I try to fly sans maquillage, but when I have had to board a plane from an afternoon of meetings that required makeup, then the first thing I do is take that makeup off. So, this is the ideal cleanser to tuck into your 9-1-1 kit. And for an on-plane wake-up after a lousy night's sleep, it's also supreme. Once I land, I try to use the At Home Peel Pad Sachet, a pre-moistened pad soaked in a four-acid complex that blends botanical enzymes to revitalize the skin and encourage cellular turnover. After a night on a plane, my skin needs a lot of that encouragement.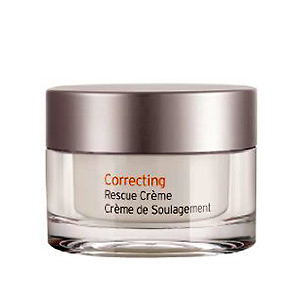 The Rescue Crème protects skin from environmental stresses, harsh elements, and dry conditions, and nothing is dryer than the atmosphere inside that silver flying bullet. The cream adds a sealant to ensure that the natural moisture barrier on your face is engaged; it is loaded with Vitamin E, apricot oil, and shea butter, among other reassuring ingredients, all geared to improve the production of collagen. The last items in the kit are the Eye Rescue Pads and the Brightening Eye Cream, both geared to reducing the visible signs of enervating travel; the algae-rich concentrate lifts, plumps, and smooths the skin.
Since the kit comes in a nifty see-through travel pouch, I add my lip balm and sanitizer, and I am good to go and do not need to put it all in another TSA-sanctioned baggie. The kit retails for $42.50 and is available at fine spas and on line.



Three Musical Pilgrimages: Mozart, Grieg and Hendrix

Johann Chrysostom Wolfgang Amadeus Mozart (1756 - 1791) could read and compose music, plus play the violin and piano, when he was five years old. Born into a musical family in Salzburg, Austria (then the Holy Roman Empire), he had a unique ability for imitating music, which first became evident when he recited a musical piece by simply observing his father conducting a lesson to his older sister. This led to a childhood on the road, where the young prodigy performed before many of the royal courts of Europe.


Treasures of Ireland: The Irish Goodbye (Dispatch #20)

The Palladian Traveler brings to a close his 20-part series on the Emerald Isle from an upscale restaurant in downtown Dublin where he files his final dispatch and then quietly slips away.


Two "MUST SEE" Truly Spectacular Places in Europe. Here's Why.

The Han Grotto and Culzean Castle. As the name of my Traveling Boy feature is "Travel With a Difference," it's important to me to always bring you offbeat and unusual tourist places around the world you may not know about. These two fit that category to a T, and they're absolutely worth a visit. One's in Scotland and one's in Belgium. Culzean (pronounced CULLANE) Castle is located near Maybole, Carrick, on the Ayrshire coast of Scotland.


Highway 49 Revisited: Exploring California's Gold Country

In the 1840s, the population of California was only 14,000, but by 1850 more than 100,000 settlers and adventurers had arrived from all over the world – and they came for one reason: gold. James Marshall had discovered the first gold nugget at Sutter's Mill in El Dorado County, creating the largest gold rush in history.


Lake Charles' Family-Size Low-Key Mardi Gras

The Southwest Louisiana Mardi Gras in Lake Charles, the second largest in Louisiana, does not need parents there to avert their children's eyes. This is family entertainment and children are very much part of it. The main office of the Lake Charles CVB has costumes from last year's Mardi Gras but it also has figures to fascinate little ones from country boys fishing for their dinner to alligators who have already fed and are rubbing their stomachs.


Puerto Vallarta: Magic and Mayhem on the Malecon

So I heard that you could spend from dawn to dusk on the Malecon in Puerto Vallarta, Mexico and never get bored and I thought, "Okay, I'm up for that challenge." Well, maybe not the dawn part – I'm not a morning person – so I had no problem leaving those early hours to the joggers and those seeking an early start to catch their red snapper for dinner.


John January and Linda Berry Have Chemistry

Chemistry by its very definition is the spontaneous reaction of two people to each other, especially that sense of mutual attraction and understanding. This month John January and Linda Berry release their new project, Chemistry 101 and together they explore a range and depth of musical styles on both organic and physical levels. As a joint labor of love, January says Chemistry 101 is pretty straight-forward.


Relaxing at The Inn at Laguna Beach

There is nothing like sleeping in an ocean-front room and awakening to the sounds of waves crashing against the sand. It is one of the finer things in life. And it is exactly what I experienced recently on a memorable getaway to The Inn at Laguna Beach. The adventure began when a friend I pulled off the 5 Freeway in Orange County and took SR 133 south nine miles through winding lush hills and wilderness areas to the ocean.


Tahiti and Her Islands

Just their names (pronounce each vowel!) conjure up romantic images: Tahiti Nui, Moorea, Bora Bora, Huahine, Ra'iatea, Taha'a. Her people are gentle; the air, tiare-perfumed. Warm lagoons, majestic peaks, tropical fruits from the land and bounty from the sea all tantalize the senses. Paradise! As near as can be found on planet earth. And, in my experience, the finest way to explore her is on a ship designed for that single purpose.


Japan: Bullet Trains, Monkey Shows and Whale Steaks

Last month, I went to Japan for three things... Ok, let me back up a little bit already. The #1 reason I went to Japan was to visit my girlfriend, Yuki, and she will kill me if I don't say that, so there it is. Hi Yuki! Anyway, so after that, reasons number 2, 3, and 4 were the following: I wanted to ride a bullet train, go to a monkey show, and eat a whale steak. That's right. That's right.


NOLA: New Orleans, Louisiana

Mardi Gras, the French Quarter, the Garden District, the streetcar (now a bus) to Desire, the jazz clubs, the beignets at the Café du Monde and breakfast at Brennan's come to mind when you think of New Orleans. But that's not all there is to this unique American city, filled with treasures both culinary and cultural.


Monte Verità: In the Footsteps of Anarchy

Just as I reach the end of a squiggling, multicolored path, an acorn plummets from an oak tree above me. It lands at my feet, just as the path culminates at a mandala of Venetian glass, eight feet in diameter. On the worn-out front lawn of Monte Verità, the Mountain of Truth, this path, Chiara's Rainbow, evolves through the colors of the spectrum – red, orange, yellow, green, blue, indigo and finally violet – before arriving at the mosaic mandala where psychic energies supposedly prevail. The falling acorn brings me to the present moment.
---
© TravelingBoy.com. All Rights Reserved. 2015.
This site is designed and maintained by WYNK Marketing. Send all technical issues to: support@wynkmarketing.com