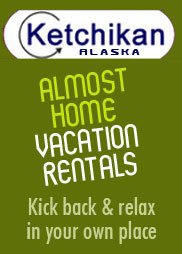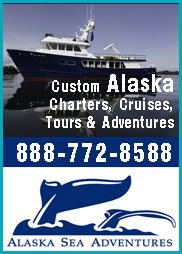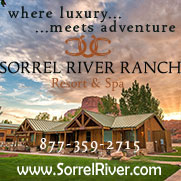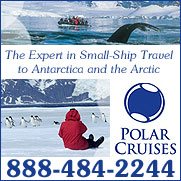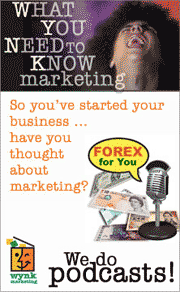 The People of Guadalajara
by Deb Roskamp



eople and art have been recurring themes in Deb Roskamp's photographic studies. In The People of Guadalajara, Ms. Roskamp explores the relationships between the Mexican people and the great plazas, cathedrals, architecture and sculptures of Guadalajara. Considered to be the most Mexican of Mexico's cities, Guadalajara has long been a favorite domestic tourist destination for Mexican families. Ms. Roskamp captures the joy, excitement and spirit of Mexicans as they experience the city's great art, and thus become part of the artistic landscape themselves...
The People of Guadalajara was photographed over a weeklong period in August of 2007, while Ms. Roskamp was enrolled in Spanish language studies at IMAC.
Below are copyrighted photographs by Deborah Roskamp. You can look but you may not steal. Click on the photos for enlargements. For hi-res images, please write to: deb@travelingboy.com

Okay, I'm going to Guadalajara. It looks like a destination that Mexican tourists go to. Amazing shots. Of course, I'm a sucker for kids.
Beverly Milton
Boise, ID

Deb,
You certainly have an eye for photography. Sometimes we stay in a place too long to appreciate the beauty that surrounds us. Your photos show a visitor appreciating not only the sculptures but the intermingling of the people around it. I believe sculptures were meant to be experienced and I'm glad the Guadalajara government opened this interaction instead of relegating these pieces in a stuffy museum.
Would love to see more of your work.
Peter Paul,
South Pasadena, CA

Seeing kids playing on art: that's amazing. It's what art and travel are all about. Thanks for capturing some pretty striking images. These should be in a book.
Paul Lucas
Vancouver, BC

The images are magnificent; I have only been to Mexico on two occasions and would love to discover more of it. I'll have to add Guadalajara to my long list of places to visit.
Morgan, NY



Three Musical Pilgrimages: Mozart, Grieg and Hendrix

Johann Chrysostom Wolfgang Amadeus Mozart (1756 - 1791) could read and compose music, plus play the violin and piano, when he was five years old. Born into a musical family in Salzburg, Austria (then the Holy Roman Empire), he had a unique ability for imitating music, which first became evident when he recited a musical piece by simply observing his father conducting a lesson to his older sister. This led to a childhood on the road, where the young prodigy performed before many of the royal courts of Europe.


Treasures of Ireland: The Irish Goodbye (Dispatch #20)

The Palladian Traveler brings to a close his 20-part series on the Emerald Isle from an upscale restaurant in downtown Dublin where he files his final dispatch and then quietly slips away.


Two "MUST SEE" Truly Spectacular Places in Europe. Here's Why.

The Han Grotto and Culzean Castle. As the name of my Traveling Boy feature is "Travel With a Difference," it's important to me to always bring you offbeat and unusual tourist places around the world you may not know about. These two fit that category to a T, and they're absolutely worth a visit. One's in Scotland and one's in Belgium. Culzean (pronounced CULLANE) Castle is located near Maybole, Carrick, on the Ayrshire coast of Scotland.


Highway 49 Revisited: Exploring California's Gold Country

In the 1840s, the population of California was only 14,000, but by 1850 more than 100,000 settlers and adventurers had arrived from all over the world – and they came for one reason: gold. James Marshall had discovered the first gold nugget at Sutter's Mill in El Dorado County, creating the largest gold rush in history.


Lake Charles' Family-Size Low-Key Mardi Gras

The Southwest Louisiana Mardi Gras in Lake Charles, the second largest in Louisiana, does not need parents there to avert their children's eyes. This is family entertainment and children are very much part of it. The main office of the Lake Charles CVB has costumes from last year's Mardi Gras but it also has figures to fascinate little ones from country boys fishing for their dinner to alligators who have already fed and are rubbing their stomachs.


Puerto Vallarta: Magic and Mayhem on the Malecon

So I heard that you could spend from dawn to dusk on the Malecon in Puerto Vallarta, Mexico and never get bored and I thought, "Okay, I'm up for that challenge." Well, maybe not the dawn part – I'm not a morning person – so I had no problem leaving those early hours to the joggers and those seeking an early start to catch their red snapper for dinner.


Relaxing at The Inn at Laguna Beach

There is nothing like sleeping in an ocean-front room and awakening to the sounds of waves crashing against the sand. It is one of the finer things in life. And it is exactly what I experienced recently on a memorable getaway to The Inn at Laguna Beach. The adventure began when a friend I pulled off the 5 Freeway in Orange County and took SR 133 south nine miles through winding lush hills and wilderness areas to the ocean.


Tim Robbins On His Road To Stardom

Award-winning Tim Robbins began his career on episodic television. Robbins' film work, however, is what catapulted him into becoming a major movie star including "Bull Durham" and "Mystic River" for which he won multiple awards. Equally at home behind the camera, he directed the riveting "Dead Man Walking." He is Founder and Artistic Director of The Actors' Gang, which he formed thirty-five years ago and has directed multiple provocative productions.
---
© TravelingBoy.com. All Rights Reserved. 2015.
This site is designed and maintained by WYNK Marketing. Send all technical issues to: support@wynkmarketing.com