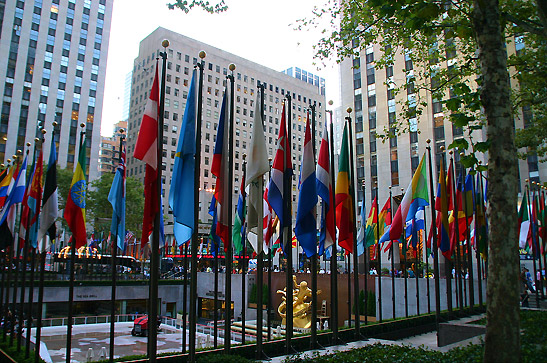 The Rockefeller Center. Credit: Deb Roskamp
New York, New York
A Wonderful Town!
by Herb Chase



ew York's recently reelected Mayor Michael Bloomberg announced 44 Million tourists visited his city in 2006, more than any other city in the U.S. attracted.
Favorite tourist attractions still include the Empire State building, the Statue of Liberty, Central Park, the United Nations, the Metropolitan Museum of Art, F.O.A. Schwartz, the toy store, Rockefeller Center, Times Square and Ellis Island.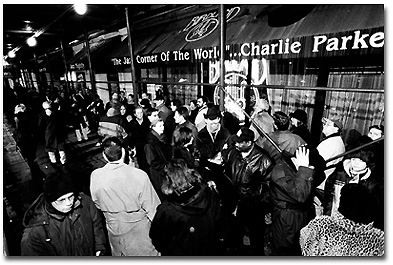 Birdland at its opening. Courtesy: Birdland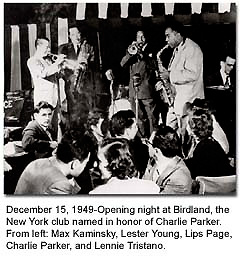 But what about the Jazz scenes which have flourished in New York for many decades.
If you're over fifty, chances are you have never heard of any of the current jazz and rock and roll stars who are currently being featured at a bunch of offbeat New York hot spots you probably don't know much about either.
If you're under fifty, you were not even born when the great jazz and swing stars were attracting huge crowds of avid fans at theaters and ballrooms across the country....but mostly in New York on Swing Street (52nd Street) and on the Lower East Side and Greenwich Village.

Some of the original New York Jazz joints like Birdland and the Village Vanguard are still going strong...which means they have survived for some eighty years. Then the jazz fans went to see the heroes of the day like Peewee Russell (clarinet), Eddie Condon (guitar), Kansas Field (drums), Sidney Bechet (clarinet), Ben Webster (tenor sax), and a host of other greats who have long ago left this earth.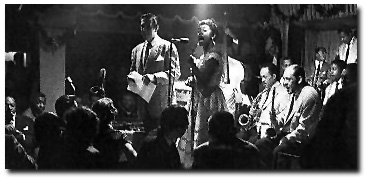 The swinging scene at Birdland. Courtesy: Birdland.
If you're over fifty, try to identify this lineup of fairly old musicians recently featured at Birdland. Ralph Towner(guitar), Glen Moore(bass), Paul McCandless (reed instruments) and Mark Walker (drums), replacing Collin Walcott, who died in an auto accident in 1984. 1984 was 36 years ago...so this is not a trick question. The group, known as "Oregon," is celebrating their 40th anniversary playing together -- so some of you 50-plus survivors might just barely remember them. This writer is 50-plus a lot and I have never heard of them, though I was a frequent visitor until the early morning hours during the major jazz-swing era at various Jazz joints including Birdland, the Three Deuces, the Hickory House, the Village Vanguard and others.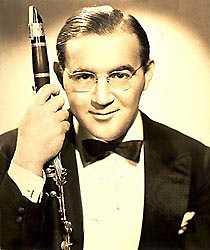 New York can serve booze until 4 a.m. and is supposed to then close from 4 to 5 a.m...but many places ignore this law if the crowd is big enough and law enforcement could care less.
I was once at the Village Vanguard with Eddie Condon, Peewee Russell and one of New York's finest uniformed policeman, who did not blink when the curfew came and went while the drinks, including the cop's, kept coming.
Condon was sponsored in several moving jazz clubs by a close friend named Bob Anderson, who paid the bills to keep the doors open. As you can well imagine, Eddie was an all-star guitar player and a really big time drinker. He also had a very subtle and engaging sense of humor.
The popular swing scene in the same era (1930-1950) attracted avid fans worshipped the big bands of Benny Goodman, Artie Shaw, Jimmy and Tommy Dorsey, Duke Ellington, Count Basie and many others.

The Basie band is the only major survivor and is still very popular today with Frank Foster leading the group in many appearances across the nation. A few of the original Basie alumni played with the band for years after the Count died but they have all been replaced now with new age musicians. The crowds still cheer when the band plays "Stars Fell on Alabama," one of the Count's great signature arrangements. And the band has survived because of its original, classic, jump style energy and the arrangements by the legendary Count himself.
The Basie band will be back at the Hollywood Bowl this summer.