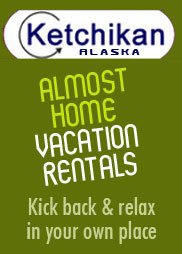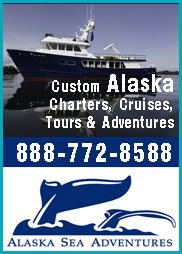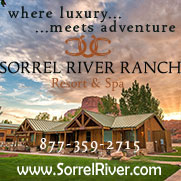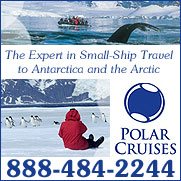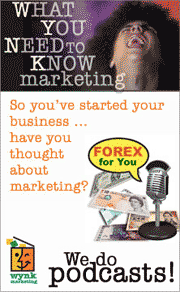 Is This The Most Unusual
Museum in England?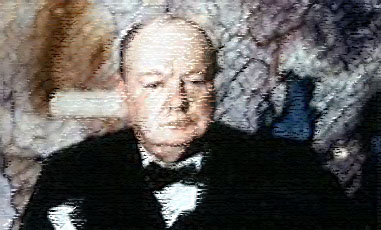 re several lumps of sugar worth putting in an historic museum? That may sound like a funny question, but the fact is that yes they are, especially if they're part of the Churchill Museum and Cabinet War Rooms (CWR) in London.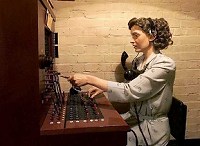 Located just a short walk from Big Ben and the Houses of Parliament, the CWR opened in 1984 and is, at least in my view, one of the most intriguing museums in London. Although the city is full of captivating museums to suit almost every taste in things to see and do, the CWR should be a "must see" for everyone visiting London. Seeing it up close and personal, makes you feel as if you are actually there in those dark days of 1940, when Hitler's troops were expected on English soil, at any moment. Every room in this magnificent museum has been restored to the way it was when World War Two ended in May, 1945.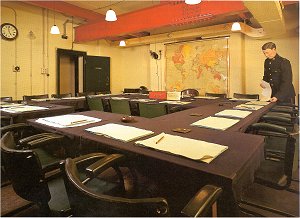 One of the most important areas of the Cabinet War Rooms is the Map Room and, when you first see it you're struck, as I was, by the profusion of white, red and green telephones -- they're everywhere. The desk of the most important man in the room - the Chief Map Room Officer -- is strategically located in the center of the display, and it turns out he had a very sweet tooth. Maybe it was because sugar was in such short supply back then, but for some unknown reason he saved all his sugar lumps in an envelope - which he placed in his top desk drawer. During the restoration in 1980, when it was decided to make everything look the way it was during World War Two, one of the restorers opened all the drawers of this desk and, lo and behold, found these still perfect lumps of sugar! Wow!!! And yes, they too have been saved in this literally amazing museum. Because the CWR was the nerve center of Churchill's strategy in so much of the planning of Britain's wartime efforts in those days, the museum's location is also "somewhat secret." Their exact address is Clive Steps, King Charles Street, London, SW1A, but it's very easy to miss, because it's almost hidden from view off the Horse Guards Road. Unless you knew it was there, you could easily miss it altogether. It's online at www.iwm.org.uk and then scroll down the page and click on "Cabinet War Rooms & Churchill Museum Home."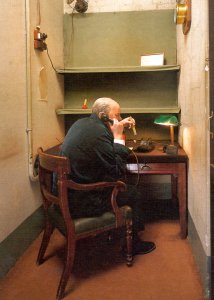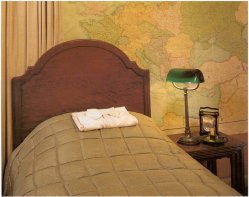 For more information on Great Britain in general, let me suggest you go to www.visitbritain.com or you can call the helpful folks at VisitBritain in New York at 1-800-462-2748. If London is in your travel plans, I hope you'll find time to visit this unique, one-of-a-kind museum. I know you'll find it fascinating.
(This is another in the series of "John Clayton's Travel With A Difference" stories on the www.TravelingBoy.com.)
Contact John by email: john@travelingboy.com

John,

As a history and Churchill buff, I found your article to be chilling. I hope someday to make it to the museum. Is the CWR at all part of the Imperial War Museum? I don't know how I missed it in my only trip to London back in 2000.
Thanks again,
Gary Avrech
Santa Monica

Hey Gary....

Yes it is. If you go online and click on the IWM website, you'll find out even more information about this intriguing museum. Thanks for your times and words.

John

John,
Very excited to see your appearance in the Boitano Blog. I don't know who the hell all those Boitanos are, but I know who John Clayton is! Hey, I wrote a note on your column on the Cabinet War Rooms. I'll be a regular reader. I certainly hope all are well and happy on the Peninsula and that all your travels are still terrific.
Ed P

John,

I urge anyone traveling to London to put the Cabinet War Rooms high on their "must see" list. All who've taken my advice have thanked me, just like I thanked you, and do so again, for recommending the museum to me years ago. But then, it's just one of many suggestions of yours, every one brilliant!
Ed, Port St. Lucie, FL


Three Musical Pilgrimages: Mozart, Grieg and Hendrix

Johann Chrysostom Wolfgang Amadeus Mozart (1756 - 1791) could read and compose music, plus play the violin and piano, when he was five years old. Born into a musical family in Salzburg, Austria (then the Holy Roman Empire), he had a unique ability for imitating music, which first became evident when he recited a musical piece by simply observing his father conducting a lesson to his older sister. This led to a childhood on the road, where the young prodigy performed before many of the royal courts of Europe.


Treasures of Ireland: The Irish Goodbye (Dispatch #20)

The Palladian Traveler brings to a close his 20-part series on the Emerald Isle from an upscale restaurant in downtown Dublin where he files his final dispatch and then quietly slips away.


Two "MUST SEE" Truly Spectacular Places in Europe. Here's Why.

The Han Grotto and Culzean Castle. As the name of my Traveling Boy feature is "Travel With a Difference," it's important to me to always bring you offbeat and unusual tourist places around the world you may not know about. These two fit that category to a T, and they're absolutely worth a visit. One's in Scotland and one's in Belgium. Culzean (pronounced CULLANE) Castle is located near Maybole, Carrick, on the Ayrshire coast of Scotland.


Highway 49 Revisited: Exploring California's Gold Country

In the 1840s, the population of California was only 14,000, but by 1850 more than 100,000 settlers and adventurers had arrived from all over the world – and they came for one reason: gold. James Marshall had discovered the first gold nugget at Sutter's Mill in El Dorado County, creating the largest gold rush in history.


Lake Charles' Family-Size Low-Key Mardi Gras

The Southwest Louisiana Mardi Gras in Lake Charles, the second largest in Louisiana, does not need parents there to avert their children's eyes. This is family entertainment and children are very much part of it. The main office of the Lake Charles CVB has costumes from last year's Mardi Gras but it also has figures to fascinate little ones from country boys fishing for their dinner to alligators who have already fed and are rubbing their stomachs.


Puerto Vallarta: Magic and Mayhem on the Malecon

So I heard that you could spend from dawn to dusk on the Malecon in Puerto Vallarta, Mexico and never get bored and I thought, "Okay, I'm up for that challenge." Well, maybe not the dawn part – I'm not a morning person – so I had no problem leaving those early hours to the joggers and those seeking an early start to catch their red snapper for dinner.
---
© TravelingBoy.com. All Rights Reserved. 2015.
This site is designed and maintained by WYNK Marketing. Send all technical issues to: support@wynkmarketing.com