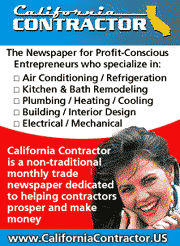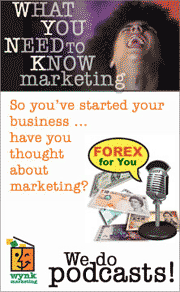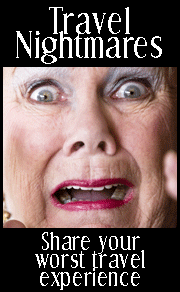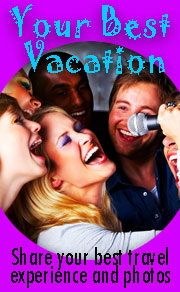 Paradise Found
On the North Shore of Oahu
By Ringo Boitano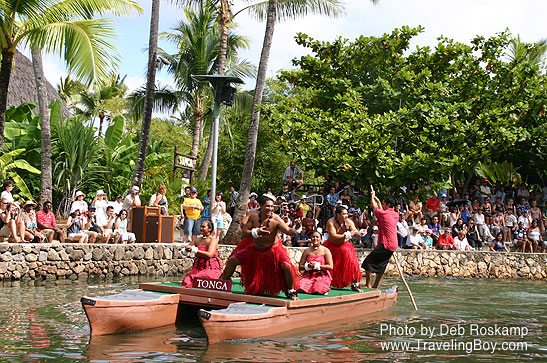 Nation of Tonga dancers perform the Ma'ulu'ulu at the Polynesian Cultural Center.
The drums were pounding and so was my heart. Five Maori warriors moved in unison to the pulsating beat of the Haka war dance as their vessel glided down the tropical river. The tattooed men were powerful; not tall, but compactly built and intimidating. If I were a NFL quarterback I would want them on my offensive line. As the war dance subsided, the audience on the shore applauded in awe.
Next down the river was the display from Hawai'i. Grass-skirted women moved in harmony to the gentle rhythms of the Hula Kahiko - the ancient Hawaiian dance that predates the arrival of the Europeans, who introduced lyrics and string instrumentation.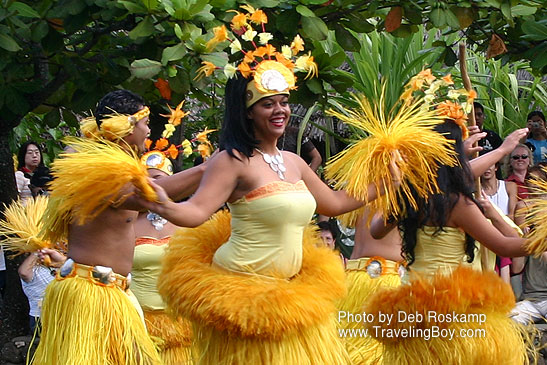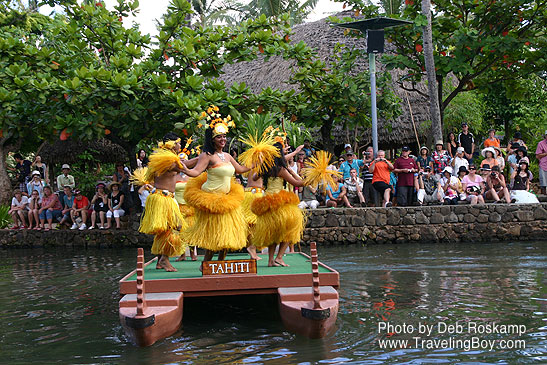 Tahitian dancers perform at the Polynesian Cultural Center.
I stood in wonder, as the Rainbows of Paradise canoe pageant continued at the Polynesian Cultural Center on the North Shore of Oahu. I had often dreamed of visiting all the island cultures of Polynesia. And now, with the warm Hawaiian sun on my back and palm trees swaying in the wind, my senses told me that I was experiencing my own paradise found.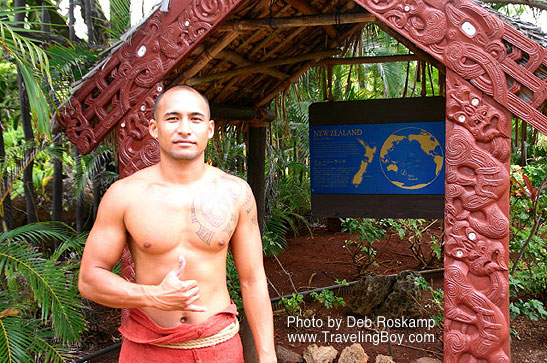 A member of the Maori tribe greets visitors at the New Zealand village.

BACK STORY
Polynesia (many islands) covers a triangular-shaped geographical area of the Pacific Ocean, known throughout the world as the Polynesian Triangle. The triangle consists of New Zealand at the southwest, Easter Island at the southeast, and Hawai'i at the northern apex, with the Marquesas, Samoa, Tahiti and Tonga in the middle. Fiji, though technically part of Melanesia, is included due to a strong Polynesian influence. All of the island cultures share similar traditions, language, arts and religion.

There is no definitive answer to the origin of these fascinating people, though everyone seems to offer an opinion. Many believe the Polynesian cultures descended from a single proto-culture established in the South Pacific by migrant Malayo-Polynesian people, while others point to the Easter Islands. Everyone seems to agree that these ingenious explorers were ultra-sophisticated sailors, with a highly complex navigational system based on the observation of the stars, ocean swells and flight patterns of birds.Their primary vessel was a 50 to 60 feet long canoe, consisting of two hulls, connected by lashed crossbeams. A precursor to the modern catamaran, the sails were made of matting drove. Long steering paddles enabled the mariners to keep it sailing on course. The canoes could accommodate roughly two dozen people, food supplies, livestock, and planting materials, essential for the long expeditions and the eventual founding of new island colonies. Like athletes they would go into vigorous training prior to voyages, even conditioning their bodies to deal with less food and water.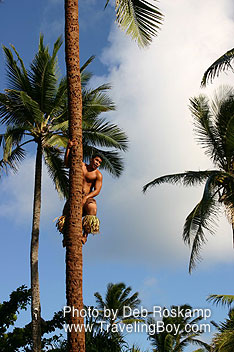 Climbing a 40 foot coconut tree is part of the fun at the Samoan village.
THE POLYNESIAN CULTURAL CENTER
In the mid-1800s, the village of Laie on the North Shore of Oahu became a place of refuge for villagers who had broken the laws of the king of Hawai'i. The lifeblood of the community was the Hukilau, a form of net fishing invented by the ancient Hawaiians. This evolved into a festival, open to all who wished to participate. In 1865, the LDS Church purchased the land, making it a "gathering place" for all the people of Polynesia. Soon other people of Polynesian cultures poured into the area, bringing their own unique island traditions. A church and relief society was created, where inhabitants grew food and made handicrafts. In 1963 the LDS Church and University established the Polynesian Cultural Center to keep alive the rich history and traditions of the indigenous island cultures of Polynesia. The center also helped defray educational expenses and provide practical work experience for their students at the university next door. Today approximately 700 BYU-Hawaii students work at the PCC, all of them anxious to share their history with you. Located a one-hour drive from Waikiki, the center offers a once-in-a-lifetime opportunity to learn about the lifestyles, habitats, entertainment and hospitality of seven Polynesian villages -- all in one location. The purchase of tickets, food, shows and souvenirs helps fund the educational/work objectives. I visited all seven villages and saw islanders re-enact wedding ceremonies, wield fire knives, conduct cooking demonstrations, carve tiki figures and even climb 40-foot coconut trees. Visitors are invited to participate with drum playing, dancing, chanting, canoe treks and creating fire by rubbing two sticks together. It became painfully obvious to me that I would never make it as a cast member on Survivor. Special events include an IMAX theater, the world's largest Polynesian night show and an authentic Hawaiian Luau, complete with Kalua Pig (cooked whole in an 'imu' underground oven), Mahi Mahi, Lomi Lomi Salmon (cold diced salmon, tomatoes and onion), sweet potatoes, Poke (generally fresh cubes of ahi/tuna), Taro Dinner Rolls, Hapuia (a coconut flavored desert) and, of course, Poi (a thick, purple-colored paste made by pounding taro, used to absorb the saltiness in some dishes). I had been informed that the Polynesian Cultural Center is the number-one paid attraction in Hawai'i. Now I know why. "Bula"-- the Fijian word for 'life,' and a way of wishing good health and fortune to you all!
Polynesia.com
HOW TO GET THERE
Hawaiian Airlines offers direct flights from LAX and San Diego. In the Aloha Spirit, the airline is a welcoming throwback to the days of ample snacks, highquality, warm meals and attentive staff, all-included in the price of a coach seat. HawaiianAir.com
WHERE TO STAY
For many, the iconic Turtle Bay Hotel is the North Shore of Oahu. Nestled on 880 ocean-front acres, the full-service luxury property offers spacious rooms with views and balconies, beaches on both sides of the property, a surfing reef, two golf courses, walking trails and on-site restaurants including the cutting edge (and right on the beach) Hawaiian fusion wonder, Ola. TurtleBayResort.com



I love Ringo's piece on historic hotels. I once stayed at the Laurentian in Montreal - is it still around, is it historic? And then there was the Heups in Bismark.
It is interesting that two of your entries are in CANADA.
Brent, Seattle, WA

It's no mystery that you are great at what you do.
Sandee, Seattle, WA
* * * *
The Mystery on the Oasis pics are very funny!
Ramon, Kansas City, MO
* * * *
Ha ha ha ha ha...love your "schtick" Ringo!!
Dolly, Las Vegas, NV

Hello the travelling Boitano's hope you enjoy. Best wishes.
Elsa Magdalena Berno-Boitano, Laussane, Switzerland

My Irish roots understand terrible beauty. So do my human roots. The concept has such a ring of truth to it, doesn't it? Great article, Ringo. I hope to get to Ireland eventually, and thanks for blazing the trail!
Sandeee Bleu, Seattle, WA
* * * *
No wonder I've been hearing all these wonderful stories about Ireland. I used to think that it was just for Irish Americans seeking their ancestral roots but your article seems to call out to the non-Irish like me. Fascinating and intriguing.
Peter Paul, Pasadena, CA

Thanks for this great post wow... it's very wonderful.
Key Logger, New York
* * * *
Lets not forget that the Marriot Harbor Beach is within walking distance to the world famous Elbo Room - Fort Lauderdale's oldest bar.
Jeff, Fort Lauderdale, FL
* * * *
Jeff–
Thanks for taking the time for the message and reminder. Indeed, I had a quick drink at the Elbo Room. My trip to Ft. Lauderdale would not have been complete without a visit to this historic institution.I have been reading about it for years, and was not disappointed. It felt like a real local's hangout.
- Ringo

Ringo,
I thoroughly enjoyed your article about Dick and Liz. I remember seeing that article back in the heyday of Life Magazine.
To remember the "behind-the-scenes" stories like that makes you genuine fan of the 60's. The famous couple's turbulent relationship was just a precursor of today's headline-grabbing media stars like Britney Spears and her colleagues. Life was simpler then. The paparazzis still had some sense of decency. You "coulda" been a good paparazzi. I say "coulda" because you kept this to yourself all these many years.
Looking forward to other media trivia you can remember.
Peter Paul, South Pasadena, CA

Hey, Ringo –
Enjoyed your article on Antarctica --- cool photos, too. One thing, you mentioned that Ushuaia in Argentina is considered the most southern city in the world. I read that Chile lays claim to that distinction, with Punta Arenas, the southernmost city in the world.
Mick, Greenbay, WI
* * * *
Mick –
Now that football season is over --- I've often wondered what you Packer fans did in the off season ---- it's great that you took the time to visit TravelingBoy. Great question, unlike my older brother, I adore all lamb products, and Patagonian Lamb --- cooked in a restricted area at the restaurant in an opened wood-fueled fire pit --- is amazing. The chef actually uses an ax to carve it. Frankly, I found it superior to Norwegian fjord lamb, Irish Burren lamb and even those much esteemed creatures down in New Zealand. The crab in Ushuaia is the other thing to eat. Wait a sec, you asked about Punta Arenas vs. Ushuaia as the furthermost city in the world. Well, they both have little disclaimers re populations --- you know, what's a city, which one is a town, ect – so better let Chile and Argentina brass it out. They seem to be able to argue about any subject.
- Ringo


Three Musical Pilgrimages: Mozart, Grieg and Hendrix

Johann Chrysostom Wolfgang Amadeus Mozart (1756 - 1791) could read and compose music, plus play the violin and piano, when he was five years old. Born into a musical family in Salzburg, Austria (then the Holy Roman Empire), he had a unique ability for imitating music, which first became evident when he recited a musical piece by simply observing his father conducting a lesson to his older sister. This led to a childhood on the road, where the young prodigy performed before many of the royal courts of Europe.


Treasures of Ireland: The Irish Goodbye (Dispatch #20)

The Palladian Traveler brings to a close his 20-part series on the Emerald Isle from an upscale restaurant in downtown Dublin where he files his final dispatch and then quietly slips away.


Two "MUST SEE" Truly Spectacular Places in Europe. Here's Why.

The Han Grotto and Culzean Castle. As the name of my Traveling Boy feature is "Travel With a Difference," it's important to me to always bring you offbeat and unusual tourist places around the world you may not know about. These two fit that category to a T, and they're absolutely worth a visit. One's in Scotland and one's in Belgium. Culzean (pronounced CULLANE) Castle is located near Maybole, Carrick, on the Ayrshire coast of Scotland.


Highway 49 Revisited: Exploring California's Gold Country

In the 1840s, the population of California was only 14,000, but by 1850 more than 100,000 settlers and adventurers had arrived from all over the world – and they came for one reason: gold. James Marshall had discovered the first gold nugget at Sutter's Mill in El Dorado County, creating the largest gold rush in history.


Lake Charles' Family-Size Low-Key Mardi Gras

The Southwest Louisiana Mardi Gras in Lake Charles, the second largest in Louisiana, does not need parents there to avert their children's eyes. This is family entertainment and children are very much part of it. The main office of the Lake Charles CVB has costumes from last year's Mardi Gras but it also has figures to fascinate little ones from country boys fishing for their dinner to alligators who have already fed and are rubbing their stomachs.


Puerto Vallarta: Magic and Mayhem on the Malecon

So I heard that you could spend from dawn to dusk on the Malecon in Puerto Vallarta, Mexico and never get bored and I thought, "Okay, I'm up for that challenge." Well, maybe not the dawn part – I'm not a morning person – so I had no problem leaving those early hours to the joggers and those seeking an early start to catch their red snapper for dinner.


Relaxing at The Inn at Laguna Beach

There is nothing like sleeping in an ocean-front room and awakening to the sounds of waves crashing against the sand. It is one of the finer things in life. And it is exactly what I experienced recently on a memorable getaway to The Inn at Laguna Beach. The adventure began when a friend I pulled off the 5 Freeway in Orange County and took SR 133 south nine miles through winding lush hills and wilderness areas to the ocean.


Tim Robbins On His Road To Stardom

Award-winning Tim Robbins began his career on episodic television. Robbins' film work, however, is what catapulted him into becoming a major movie star including "Bull Durham" and "Mystic River" for which he won multiple awards. Equally at home behind the camera, he directed the riveting "Dead Man Walking." He is Founder and Artistic Director of The Actors' Gang, which he formed thirty-five years ago and has directed multiple provocative productions.
---
© TravelingBoy.com. All Rights Reserved. 2015.
This site is designed and maintained by WYNK Marketing. Send all technical issues to: support@wynkmarketing.com