Under Doctor's Orders:
Canale di Tenno
Story and photos by Tom Weber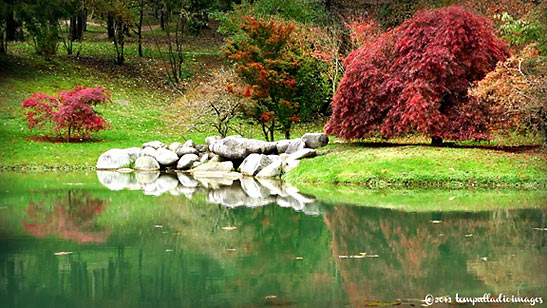 came to the Trentino Alto Adige region of northern Italy in search of a cure, a water cure, to diminish the effects of a skin disorder that's bothered me for some time. Aside from my two-a-day, medically prescribed thermal baths, little did I know that I would be surrounded by H20 outside the tub, too, no matter where I turned: lakes, streams, rivers, waterfalls, babbling brooks and – DANGNAMIT! – rainy days.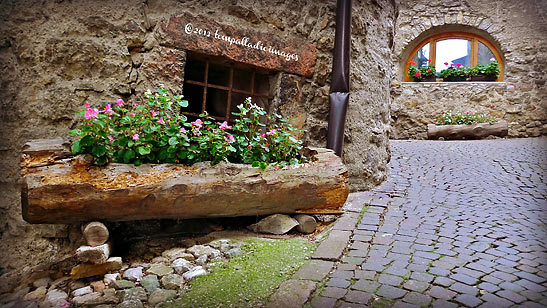 And, the latest Under Doctor's Orders photo-shoot destination is no exception: Canale di Tenno (CdiT). All together now: kah-NAH-lay dee TAY-noh.
A rural village christened way back in 1211, CdiT sits quietly between Lago di Garda below and the Brenta Dolomites above where it has survived the test of time almost intact.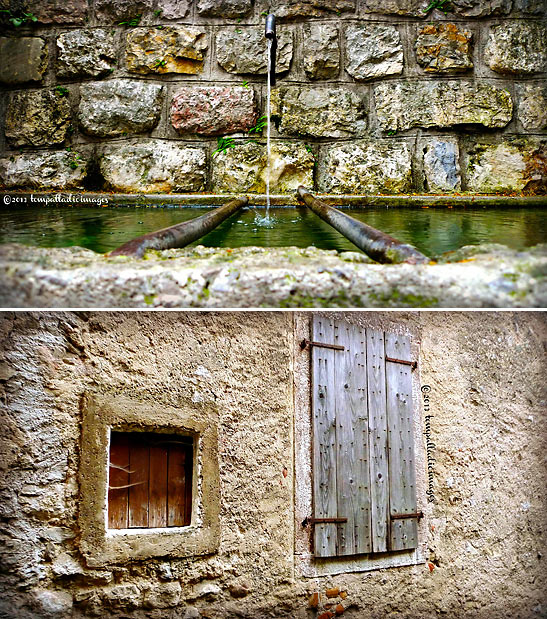 The name Canale (canal or waterway) seems to derive its origin from the wealth of water that surrounds this Borghi piu belli d'Italia (The most beautiful villages of Italy) since it broke through the rocks of the early Middle Ages.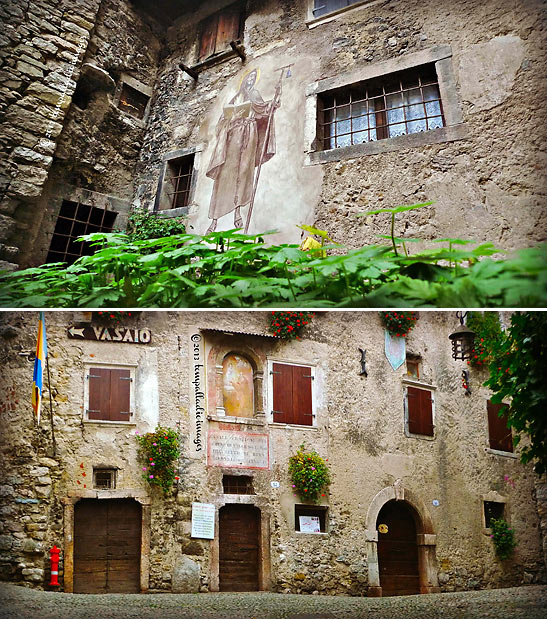 Adored by visitors, CdiT is a living, breathing, open-air museum of classic medieval stone architecture that weaves its way through a labyrinth of barrel vaults, underpasses, alleyways and galleries. Looking at it from the shooter's side of the lens, though, the village is one of the hardest locales to photograph due to its narrow dimensions, but I was up for the challenge.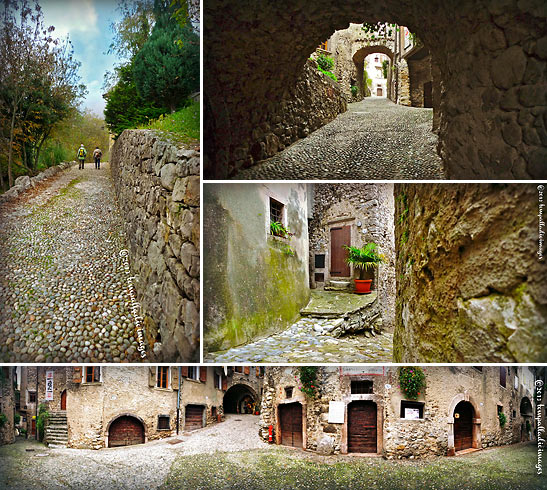 South of the village, make your way up a cobblestone walkway, turn a corner and then let the WOW factor hit you right in the kisser: one stone-and-mortar underpass and alleyway after another merging into small, narrow, sky's-the-limit piazzette (small squares).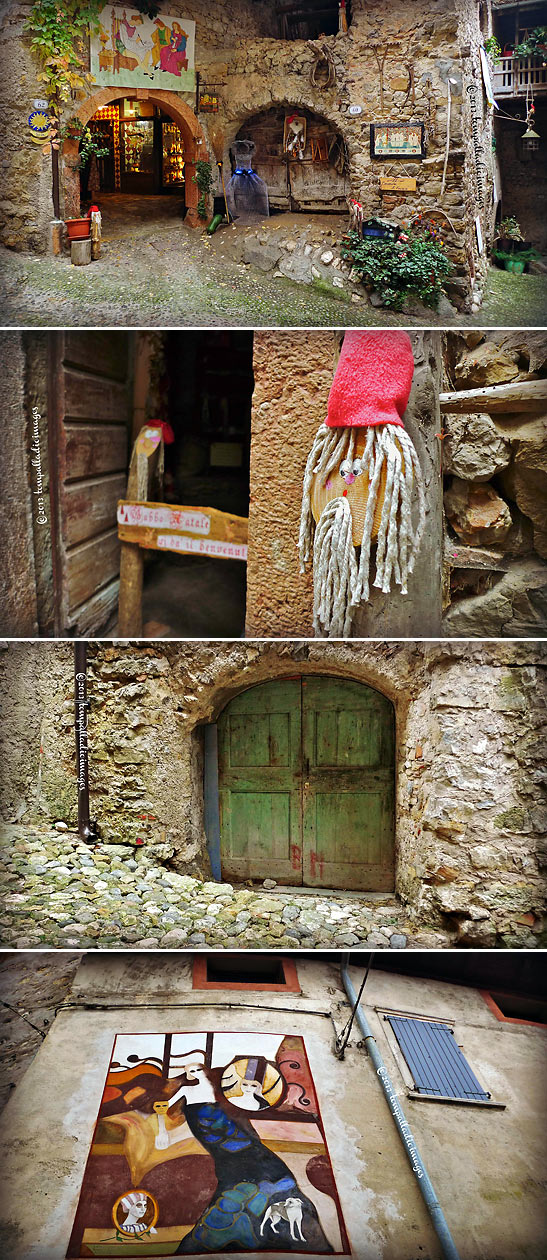 Meander around and you'll spy quaint little shops selling crafts, artisan foods, and locally produced products. Big on the annual calendar is CdiT's Natale di Tennese (A Tenno-style Christmas) that unfolds from December to early January and features living nativity scenes, choirs, concerts and an open-air market of local products, like olive oil, wine, grappa, chestnuts, honey and crafts.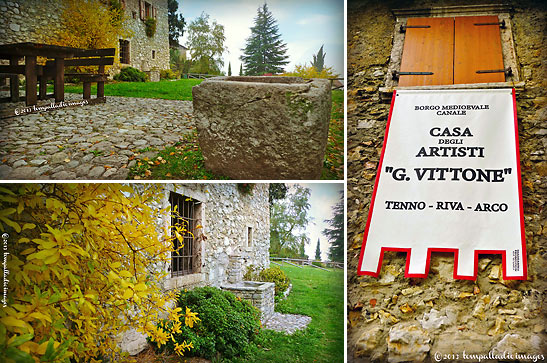 Not be overlooked is CdiT's Casa degli Artisti (House of the Artists), a cultural center that was created in the 1960s following the restoration of a series of attached stone houses that share a large backyard garden with panoramic views of the valley below. Inspired by its harmonious location and natural beauty, many an artist and cultural figure spend their free time here on holiday to recharge their creative juices. They stay for free, but donate back to the House the work they create during their sojourn in CdiT.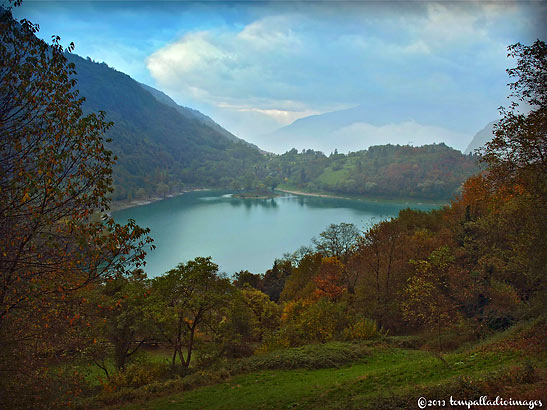 After you've combed every nook and cranny inside CdiT's walls, stroll down the hill for a view of picture-postcard perfect Lago di Temmo and it's its incomparable turquoise blue water, among the very cleanest H2O in the Trentino.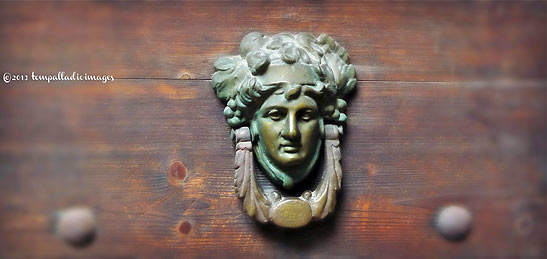 Canale di Tenno, one of Italy's most beautiful villages, is a little jewel of a time capsule that's stuck permanently somewhere in the Middle Ages. Tick-tock, tick-tock...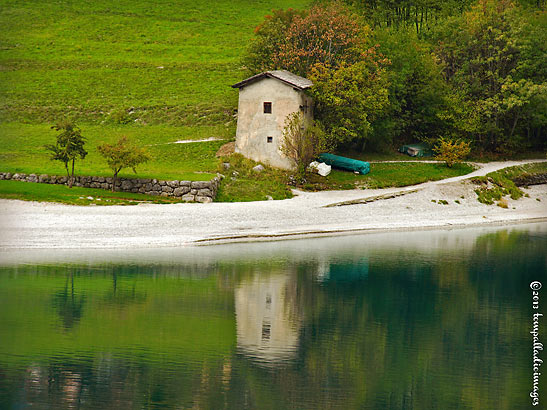 To learn more about the hidden treasures of the Trentino, visit the region's Office of Tourism website. And, for a complete listing of all seven of the villages of the Trentino Alto Adige that are designated as the most beautiful in all of Italy, just click HERE.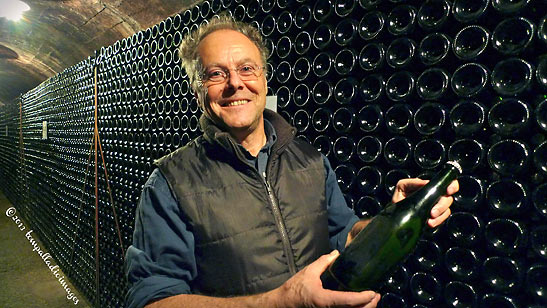 Join me again next time as I continue to follow my doctor's orders and meet up with an award-winning vintner at his fully organic winery in Valle dei Laghe.
Ciao for now.
Related Articles:
Skiing the Dolomites; Traveling in Northern Italy; The Little Village Atop the Hill; Piovene Rocchette; Sutri: A Canterbury Trail