Country Roads:
The Redheads of Maranello
Story and photos by Tom Weber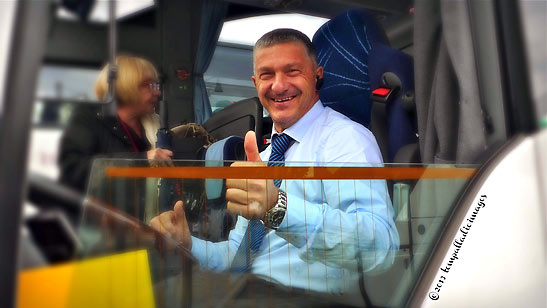 limbing on board the motorcoach with the rest of my groggy-eyed group of merry media – journalists and photographers invited by Insight Vacations to sample an abbreviated version of its fabulous Country Roads of Italy itinerary that races you through Umbria and Tuscany – I'm trying desperately to clear my head after yesterday's "dark and foodie night" of eating way too much and over imbibing, and this morning's early wake-up call. YAWN.

Carlo, our experienced charioteer, puts the big fella in gear as we bid Arrivederci! to Borgo San Luigi, the sprawling Tuscan villa where we spent two memorable nights, mostly at the bar.
As Tuscany, with all of its lovely rolling hills filled with vineyards and olive groves, fades away in the rearview mirror, I can think of only one thing: REDHEADS. Not the Super Tuscan wines we just left behind, the flowing locks of Nicole Kidman, Rita Hayworth and Lucille Ball, nor the curly pate of Carrot Top.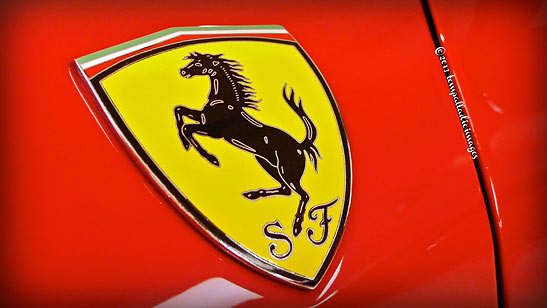 No, I'm thinking about the sleek, fast-to-the-finish line redheads designed, engineered and built by the late Persol sunglasses-wearing Enzo Ferrari: the Testa Rossa (redhead). And, we'll get a good look at a bevy of Il Commendatore's redheads shortly when Insight's motorcoach pulls into the parking lot fronting the Museo Ferrari in Maranello.
You know the drill, roll the "R" and repeat after me: mah-rah-NEL-oh. Outstanding!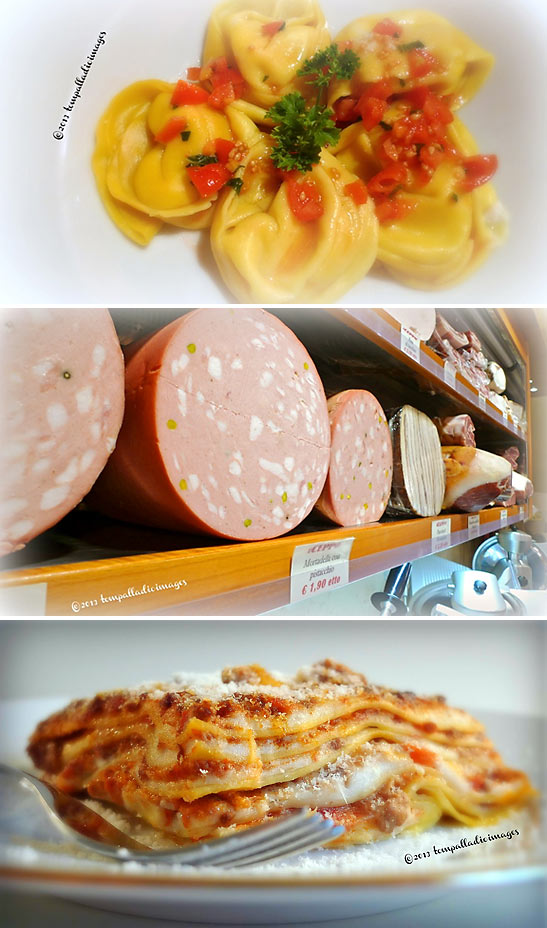 To get to the museum, we have to motor up the A1 autostrada (toll way), leaving the rays of the Tuscan sun for the flatter, more industrialized region of the Emilia-Romagna, the manufacturing hub of fast cars – Alfa Romeo, Maserati, Lamborghini and, of course, Ferrari – and home to regional foodie favorites like mortadella, tortellini, lasagne and ragu' alla bolognese (meat sauce). A pretty fair geographical exchange, wouldn't you say?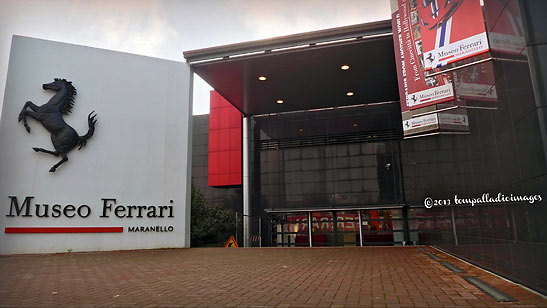 Rounding the corner, we eye the large black stallion. We've arrived.
Like a well-tuned pit crew, we're off the motorcoach and inside the museum in a flash, and pick up headsets for English language narration while we wait on our Ferrari girl, a guide assigned to us for the VIP tour.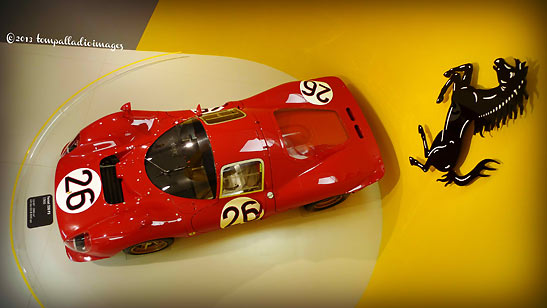 Sorry. I can't wait for the guide, curvaceous as she might be. I've got to get ahead of this media pack, like Lauda in '75 when he flew across the finish line at Monte Carlo in a 312/T. So, off I go in search of Enzo's curvaceous redheads.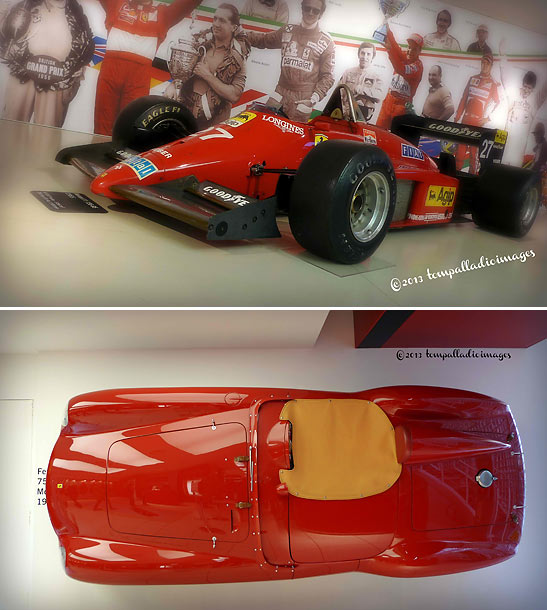 With over 3,500 square meters of surface space – including a Formula 1 simulator that lets you strap yourself in and give it a go – more than 250,000 visitors pass through the turnstiles of the Museo Ferrari annually to walk among the legendary stable of cars with the prancing horse logo that has won 31 Formula 1 World Constructors' and Drivers' titles and counting.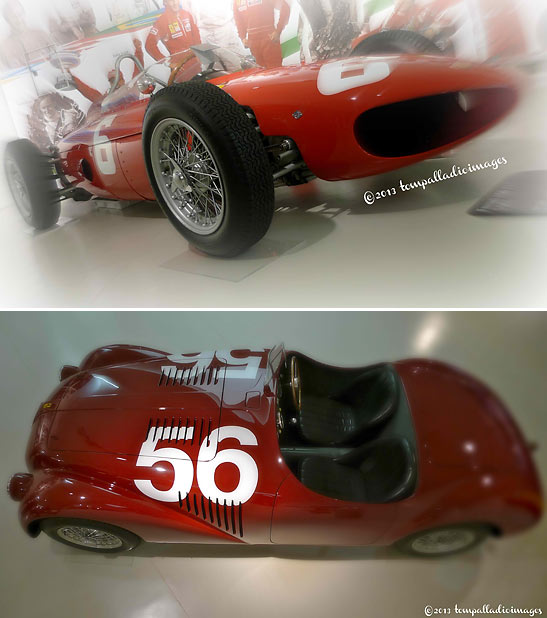 The industrial gray floors and white walls and ceilings, coupled with excellent lighting, make the museum the perfect photo-shoot studio. Living up to what Cavaliere Ferrari once said, Sono uno che ha sognato (I am one who has dreamed), this place is a true auto racing aficionado's dream come true.

Buffed to the nines, Enzo's redheads, along with a few of his white and blue creations, just lie in wait to pose for the camera. Every buxom speedster is so willing and able.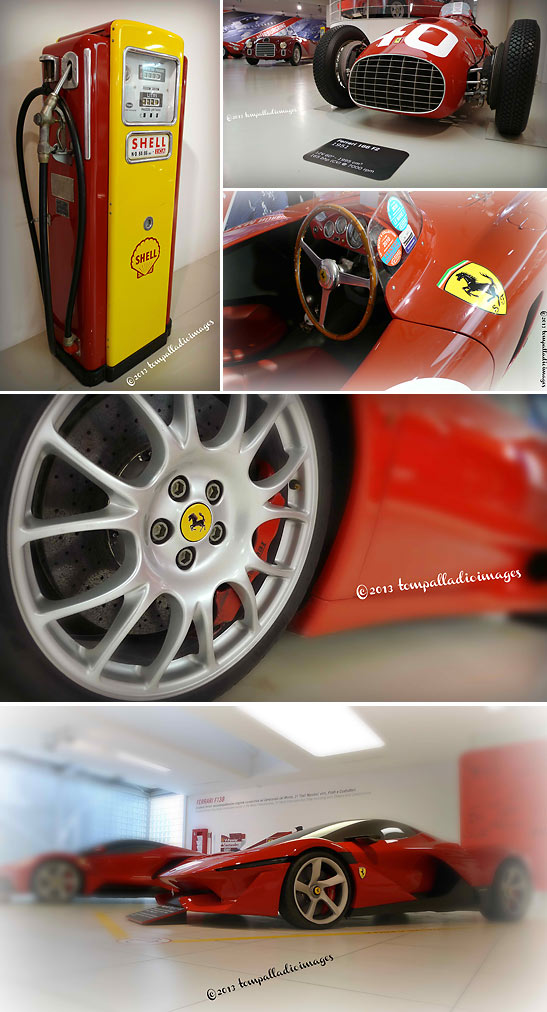 Close up, low, wide and overhead, I'm going orgasmic, like Selleck in Magnum, P.I., crawling, kneeling and lying on my back to frame these red-hot beauties with my lens the best I can. Both batteries now spent on the DSLR, I switch over to the iPhone 5 for a few extreme wide shots.

With everything to see, seen, I pack up my gear and take the proverbial checkered flag as I walk out of Enzo's historic gasoline alley. I gotta tell you, it's a real pity to have to leave all of those gorgeous redheads behind.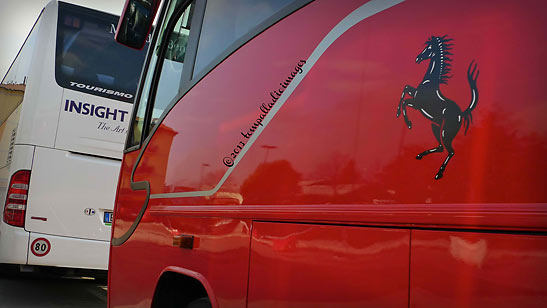 Back aboard the motorcoach, now just a "slow boat to China" ride compared to what's inside Museo Ferrari, Belinda, Insight's tour guide-slash-storyteller, gives out our new GPS coordinates.
We'll double back a bit and stop in Bologna for a short stroll and then a quick lunch on your own euro. She adds, By the way, Bologna is affectionately known as "La Grassa," or "Fatso," because of all of her great cuisine. What do think of that?
All together now: FATSO! FATSO! FATSO!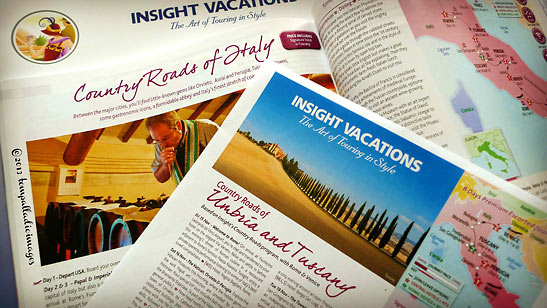 For complete information on Insight Vacations' 12 Italian premium and luxury-escorted itineraries and over 100 journeys throughout Europe, just click HERE, or call toll free (888) 680-1241, or contact your travel agent.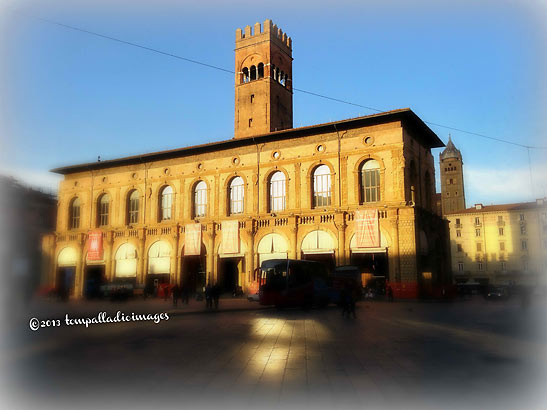 I'll see you in a little bit when we gather in Bologna's Piazza Maggiore to chew the fat.
Ciao for now.
Related Articles:
The Good Humor Man of San Gimignana; Scorgiano: A Dark and Foodie Night; San Gimignano: Scraping the Tuscan Sky; Chianti Pours Forth from Fonterutoli; Cortona: Under the Renovated Tuscan Sun; Linnertime in Spello