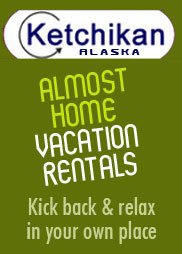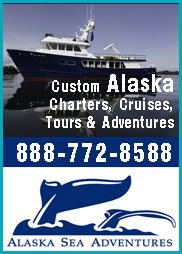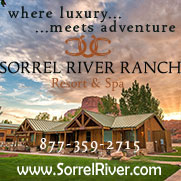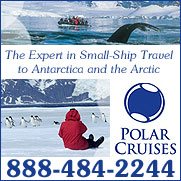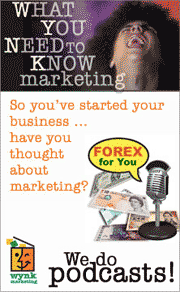 We didn't know about
Bern, Switzerland

| | |
| --- | --- |
| | What d0 people do for fun in Bern? |
ANSWER: Urban Swimming. In summer masses of Bernese citizens can be found walking along the Aare river bank in order to jump into the Aare and drift downstream back into the city. Make sure to bring your swimsuit when visiting Bern and experience this iconic swimming tradition first hand. Between June and September the temperatures are ideal to indulge in the unique bathing culture of Bern.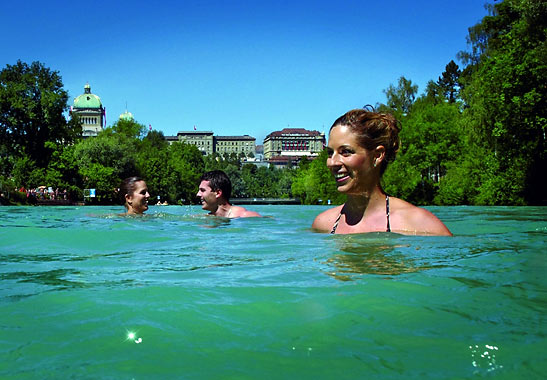 | | |
| --- | --- |
| | What's one thing the public probably does NOT know about Bern? |
ANSWER: Albert Einstein – a name well known all over the world and one of the key figures of the 20th century. Albert Einstein (1879 - 1955) lived in Bern when he created his famous formula E=mc² in 1905 and with his special theory of Relativity revolutionized our conceptions of space and time. Einstein plays a significant role in Bern: Besides the one-of-a-kind Einstein Museum, his former residence is now open to the public and the Einstein House, the Einstein Route and the Einstein city tour, Bern is now also home to the distinct café, Einstein Kaffee.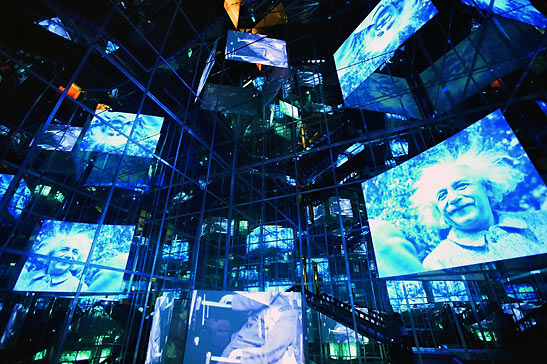 | | |
| --- | --- |
| | What has Bern contributed to the world? |
ANSWER: The world-famous Toblerone was invented in Bern in 1908. The triangular chocolate bar made from milk-chocolate, almonds, honey and nougat is sold all over the world and a major factor in establishing Switzerland's image as a chocolate-producing country. To this day, every single bar sold in the world is produced in Bern. Can you spot the bear, Bern's heraldic animal, hidden in the logo?

For further information about Bern, Switzerland, click-on Bern.

Three Musical Pilgrimages: Mozart, Grieg and Hendrix

Johann Chrysostom Wolfgang Amadeus Mozart (1756 - 1791) could read and compose music, plus play the violin and piano, when he was five years old. Born into a musical family in Salzburg, Austria (then the Holy Roman Empire), he had a unique ability for imitating music, which first became evident when he recited a musical piece by simply observing his father conducting a lesson to his older sister. This led to a childhood on the road, where the young prodigy performed before many of the royal courts of Europe.


Treasures of Ireland: The Irish Goodbye (Dispatch #20)

The Palladian Traveler brings to a close his 20-part series on the Emerald Isle from an upscale restaurant in downtown Dublin where he files his final dispatch and then quietly slips away.


Two "MUST SEE" Truly Spectacular Places in Europe. Here's Why.

The Han Grotto and Culzean Castle. As the name of my Traveling Boy feature is "Travel With a Difference," it's important to me to always bring you offbeat and unusual tourist places around the world you may not know about. These two fit that category to a T, and they're absolutely worth a visit. One's in Scotland and one's in Belgium. Culzean (pronounced CULLANE) Castle is located near Maybole, Carrick, on the Ayrshire coast of Scotland.


Highway 49 Revisited: Exploring California's Gold Country

In the 1840s, the population of California was only 14,000, but by 1850 more than 100,000 settlers and adventurers had arrived from all over the world – and they came for one reason: gold. James Marshall had discovered the first gold nugget at Sutter's Mill in El Dorado County, creating the largest gold rush in history.


Lake Charles' Family-Size Low-Key Mardi Gras

The Southwest Louisiana Mardi Gras in Lake Charles, the second largest in Louisiana, does not need parents there to avert their children's eyes. This is family entertainment and children are very much part of it. The main office of the Lake Charles CVB has costumes from last year's Mardi Gras but it also has figures to fascinate little ones from country boys fishing for their dinner to alligators who have already fed and are rubbing their stomachs.


Puerto Vallarta: Magic and Mayhem on the Malecon

So I heard that you could spend from dawn to dusk on the Malecon in Puerto Vallarta, Mexico and never get bored and I thought, "Okay, I'm up for that challenge." Well, maybe not the dawn part – I'm not a morning person – so I had no problem leaving those early hours to the joggers and those seeking an early start to catch their red snapper for dinner.


Relaxing at The Inn at Laguna Beach

There is nothing like sleeping in an ocean-front room and awakening to the sounds of waves crashing against the sand. It is one of the finer things in life. And it is exactly what I experienced recently on a memorable getaway to The Inn at Laguna Beach. The adventure began when a friend I pulled off the 5 Freeway in Orange County and took SR 133 south nine miles through winding lush hills and wilderness areas to the ocean.


Tim Robbins On His Road To Stardom

Award-winning Tim Robbins began his career on episodic television. Robbins' film work, however, is what catapulted him into becoming a major movie star including "Bull Durham" and "Mystic River" for which he won multiple awards. Equally at home behind the camera, he directed the riveting "Dead Man Walking." He is Founder and Artistic Director of The Actors' Gang, which he formed thirty-five years ago and has directed multiple provocative productions.


Monte Verità: In the Footsteps of Anarchy

Just as I reach the end of a squiggling, multicolored path, an acorn plummets from an oak tree above me. It lands at my feet, just as the path culminates at a mandala of Venetian glass, eight feet in diameter. On the worn-out front lawn of Monte Verità, the Mountain of Truth, this path, Chiara's Rainbow, evolves through the colors of the spectrum – red, orange, yellow, green, blue, indigo and finally violet – before arriving at the mosaic mandala where psychic energies supposedly prevail. The falling acorn brings me to the present moment.


Costa Rica's Green

Sitting at an umbrella table in downtown San Jose overlooking the Plaza de la Cultura is like a page out of Hemingway's "The Sun Also Rises." The plaza is laid out in a maze of stalls where passive vendors sell sparkling silver jewelry by the trayfull, hand-carved clay masks, colorful Guatemalan belts, area rugs, and hammocks perfect for a midday siesta. Three men play an old wood marimba over the buzz of the crowd while a steaming plate of Gallo Pinto (rice and beans) is served to an elegant lady who was performing with her guitar...
---
© TravelingBoy.com. All Rights Reserved. 2015.
This site is designed and maintained by WYNK Marketing. Send all technical issues to: support@wynkmarketing.com