Originally we wrote that these irregular musings aren't easily described, then realized the high risk of inviting easy descriptions. Let us just note that so far, this grab bag has been totally inept at recruiting the influence of cascading conglomerates, whether owners or advertisers, and does not enjoy largess from being in the pocket of a political party's well-heeled leadership. Corruption, influence peddling by the big money and engineered dysfunction are often unavoidable tangents. Such a broken system, who would bother, but for occasional glimmers of hope? A Hobson's Choice now and then, perhaps a snipe hunt for Washington's moral high ground.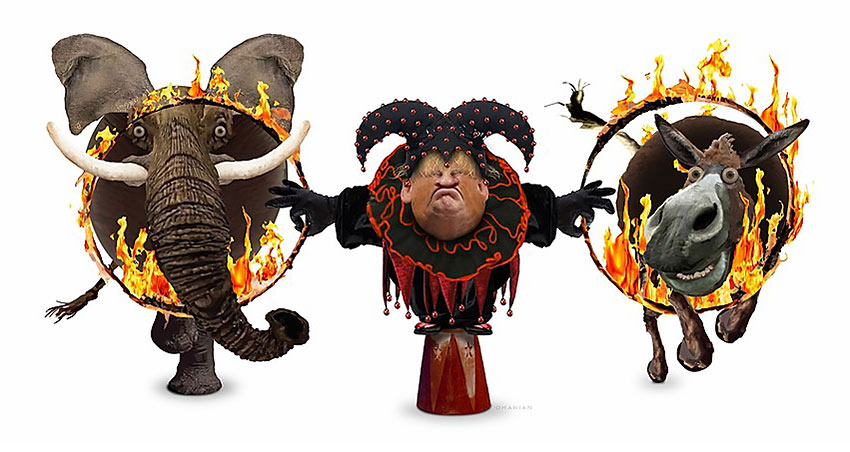 These money-back guarantee scribbles comprise a kitchen sink that keeps getting thrown about. Perhaps a topic or two might be of interest. Given the tangents, they have an ever-green shelf-life.
If nothing else, you might enjoy frequent appearances of dagger-sharp political art, courtesy of the kindness of Nancy Ohanian, who's just published one of the most mischievous coffee table books that will cross your path: Between The Tweets, Editorial Cartoons by Nancy Ohanian.
Read 'em and weep.