ED BOITANO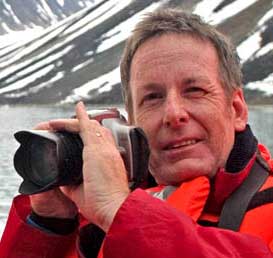 A Seattle native, Ed Boitano has devoted 35-years of his life to writing about travel. As a descendant of both Leif Ericson and Christopher Columbus, the Amer-Norsk-Italian Boitano quite literally has a passion for travel to unexplored locations in his blood. He has traveled to over 140 nations, including Antarctica and the Arctic Circle, as well as lived with a nomadic Basque shepherd family outside of Bakersfield, California for six hours. He brings to Traveling Boy a love of all forms of travel, and a disdain for any lamb food products.
See the list of Ed's posts here.
Visit Ed's past articles at our old site here.
JOHN CLAYTON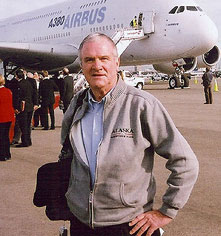 Based on journeys to 51 countries, John has written and broadcast over five thousand travel features for his radio show "John Clayton's Travel With A Difference." He says his segments take his audience on "offbeat trips to places around the world, where I give people vacation ideas most have never thought about, because they've never heard of them – and they're written and presented in an entertaining and fun way – hence the title Travel With A Difference."
He's devoted most of his life to tourism and working in the travel business, and is a published writer and photographer. Born in the Kensington section of London, England, John is now (a proud) American citizen. His journey across the Atlantic originally took him to Canada, where he had his first radio show. After doing entertainment publicity in New York, he moved to Los Angeles, where he held executive PR positions with Continental Airlines and Western Cruise Lines. He is also a devout ship, train and plane aficionado.
See the list of John's posts here.
Visit John's past articles at our old website here.
FYLLIS HOCKMAN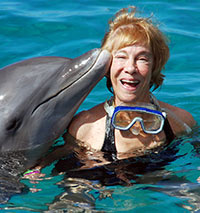 Fyllis Hockman is a Washington, D.C.-based freelance travel writer. She writes regularly for Creators News Syndicate (formerly Copley News Service), and is a feature columnist for several online travel magazines. Ms. Hockman's travel stories also have appeared in the New York Post, Memphis Commercial Appeal, Providence Journal, Halifax Herald, Boston Herald, Gazette Newspapers, Asbury Park Press, New Hampshire Sunday News, Buffalo News and many other publications. She is the author of AAA Guidebook: A Photo Journey to Washington, D.C. and co-author of the Pelican Guide to Maryland. Ms. Hockman is a member of the Society of American Travel Writers and Travel Journalists Guild.
See the list of Fyllis' posts here.
Visit Fyllis' past articles at our old site here.
RICHARD CARROLL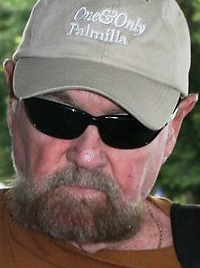 Richard has been honored with eight prestigious writing awards, co-authored four travel books, has written for television and published short stories. He has run with the bulls in Pamplona, lived with gypsies in the south of Spain, bicycled the Canadian Rockies, explored Antarctica on a Russian Ice Breaker, floated his VW Van down a river in Guatemala, and was the last passenger off a sinking cruise ship in Canada. "I'm privileged to be associated with the splendid T-Boy travel site, a one-stop and diversified journey into the fascinating world of travel."
See the list of Richard's posts here.
Visit Richard's past articles at our old site here.
SUSAN BRESLOW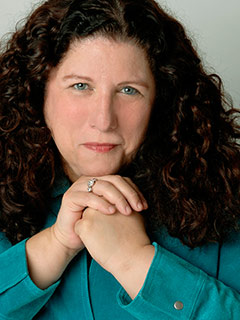 Susan Breslow is the Web's foremost expert on romantic travel. In fact, she breaks out in hives when the words "family travel" are mentioned. A widely published travel journalist, Susan's assignments have led her from Alaska to Zimbabwe. Her work has appeared in The New Yorker, Condé Nast Traveler, Departures, National Geographic, and other major magazines and she is the author of Destination Weddings For Dummies and I Really Want a Dog. She served as president of the New York Travel Writers Association and is a member of the Society of American Travel Writers Editors' Council. As the former marketing director of New York Magazine, she originated the highly successful "City Weddings and Honeymoons" section, which was spun off into the freestanding New York Weddings magazine. Susan holds a Master's Degree in Journalism and a B.A. in English and studied Multimedia Technology at New York University.
See the list of Susan's articles here.
WALTER MUNDKOWSKY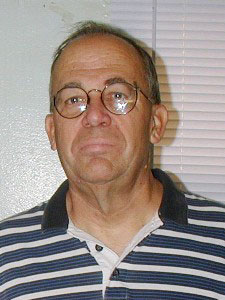 Walt Mundkowsky was born 1944 in San Antonio, TX. In his teens he had a dachshund named for German composer Hugo Wolf. Extensive writings on film (1968-72 freelance, a "Cinema Obscura" column in Home Theater, 1995-2001). He favors the mine-shaft approach — in-depth exploration of tiny, unrelated areas. Now a resident of Koreatown in L.A., he has lived in basements in Denver, London and Stockholm, and may very well do so again.
See the list of Walt's articles here.
TIM MATTOX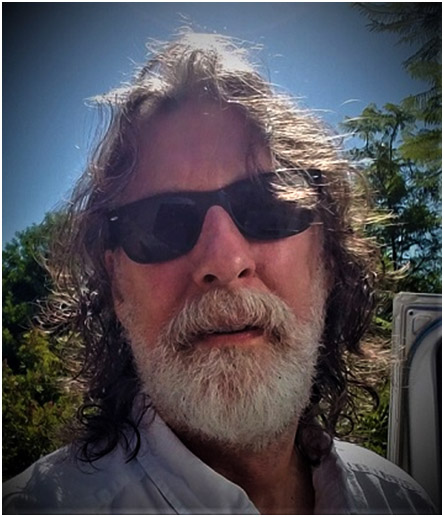 Timothy Mattox has had an ongoing love affair with radio and television since his youth. It became a career focus during high school, a passion during college, the ultimate proving ground commercially and now, a life-long endeavor. The desire to see the world manifested itself in the form of U.S. Navy bell bottoms and the Department of Defense. As a Defense Information-trained broadcast journalist and photographer, the road has taken him from the Far East Network in Tokyo, through the jungles of Central America, across the airwaves of Southern Europe to his final posting as the Chief of Radio and Television Sports for the global facilities of the American Forces Network. From on-air and studio production work in Hollywood to aerial photography from the open door of a Huey helicopter, Mr. Mattox has a wealth of experience in broadcast journalism. During his military career, he shot classified footage of Honduran air strips and landing zones expressly for Senate Sub-Committee hearings. He wrote, voiced and produced the AFRTS music series, 'The Straight, Natural Blues' portions of which now reside in the Library of Congress. He has written blues biographical features and taken photographs that have been published in multiple national and international magazines. Retiring from the Department of Defense in 2012, Mr. Mattox still writes about blues for magazines, newspapers and online and enjoys woodworking, gardening, and tinkering with his father's old pick-up truck.
See the list of Tim's posts here.
Visit Tim's past articles at our old site here.
RINGO BOITANO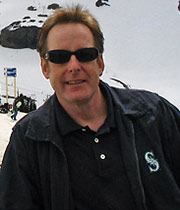 Ringo Boitano is the younger (by 2 minutes) twin brother of Traveling Boy founder, Ed Boitano. As a former venture capitalist, Ringo's remarkable essays on luxury travel capture the hopes and dreams of today's hedonistic traveler as they venture into the secular world of travel. With the philosophy that pleasure is the most important pursuit of humankind, his 'Focus on the Unrestrained Gratification of the Senses' has become guiding light to countless singles, dating and matchmaking travel organizations in their attempt to understand today's world of luxury travel in the time of great change..
See the list of Ringo's posts here.
Visit Ringo's past articles at our old site here.
SKIP KALTENHEUSER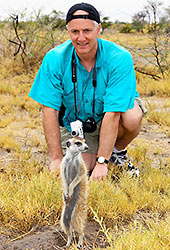 Growing up in Kansas, Skip Kaltenheuser was tuned to travel by a traveling salesman father's pedal to the metal vacations. He extended his reach with travel writing, and efforts such as supervising elections and doing special projects. Skip's favorite travels are now with one or both kids.
A member of the National Press Club international correspondents and photography committees, Skip has a diverse subject mix including politics, law, business and travel. His work has appeared in well over a hundred different magazines and newspapers worldwide. Of late, many of his features are for "Global Insight," the magazine of the International Bar Association, for which he often comments on Washington dysfunction. Skip is a principle with the online Natural Traveler, and frequently appears in an in-flight in China, as well as many other publications, adhering to his strict criteria of anyone who will have him.
See the list of Skip's posts here.
Visit Skip's past articles at our old site here.
DEB ROSKAMP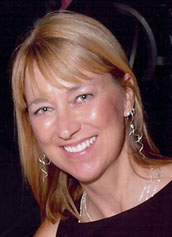 The reclusive 'I want to be alone' Dutch girl first came to Hollywood to promote European products to America's young, hip and famous. Falsely labeled as the Paris Hilton of Holland, the aloof Roskamp bridled under the limelight. After a particularly embarrassing clog accident in a tulip field, she decided that she was more comfortable behind the camera, as opposed to in front of it. She brings to Traveling Boy a series of stunning photographic essays that showcase her unique and often guarded vision of the world.
Deb's photographs have appeared in Southern California Life After 50 Magazine, California Contractor, the Tidings Newspaper of the Catholic Archdiocese of Los Angeles and San Diego Senior Life.
See the list of Deb's posts here.
Visit Deb's past articles and photo blogs at our old website here.
BEV COHN
In addition to being Traveling Boy's Entertainment Editor, Beverly Cohn has been Editor-at-Large of the SANTA MONICA MIRROR for the past eight years and Editor-at-Large of SPLASH MAGAZINES WORLDWIDE. She has specializes in high-profile celebrity interviews as well as theatre reviews and travel features.
Before Cohn's career change to journalism, she authored 20 books in a series called WHAT A YEAR IT WAS!, and produced original newsreel documentaries on specific years ranging from 1929-1970 under the commercial name of FLIKBAKS.
See the list of Bev's posts here.
Visit Bev's past articles at our old site here.
RAOUL PASCUAL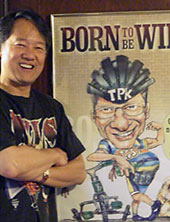 Raoul Pascual is a man of many talents (and personalities). He is an artist turned businessman. He runs WYNK Marketing and dabbles in illustration, graphic design, web design and marketing campaigns. When he isn't out doing any of that, he seeks refuge in his cave and turns out his Friday Joke mailing known as Raoul's TGIF Jokes.
People from all over the world send him jokes and Raoul sends those jokes back with his original sketches. Some of his cartoons grace the pages of Traveling Boy. He enjoys traveling but more than the places, he enjoys the people he meets. One day he hopes to fulfill his promise to his wife — to bring her to Italy and the rest of Europe.
See the list of Raoul's posts here.
Visit Raoul's past articles at our old site here.
RICHARD FRISBIE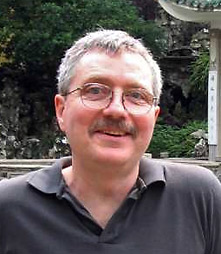 Richard Frisbie is a columnist, freelance journalist, professional baker, publisher, bookstore owner and historic preservationist who likes to garden. Many of his articles also appear on Globalfoodie.com, Gather.com, GoNomad.com and EDGE Publications.
See the list of Richard's posts here.
Visit Richard's past articles at our old site here.
MASADA SIEGEL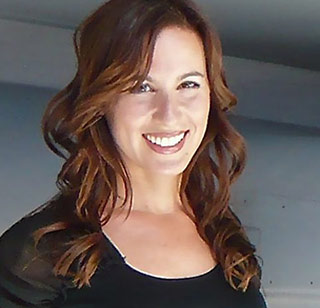 Masada Siegel is an International correspondent who writes fun, positive, and adventurous types of stories.
She writes for The New York Times, The International Herald Tribune, The San Francisco Chronicle, Newsweek/The Daily Beast, The Jerusalem Post, The Toronto Star , SKI Magazine and about 40 other newspapers around the USA, Canada and the UK. She has a monthly column with the CJN in Canada and the JT news in Seattle and is a syndicated columnist. She has been a featured guest speaker at the University of Southern California, Arizona State University and Women's Symposiums.
Masada has covered three National Conventions for CNN, rode in a Vice Presidential Motorcade, covered terrorism and general news for CNN, Fox News Channel and CBS News. She received her Master degree from Columbia University in International Media and Communications with a focus on the Middle East and her Undergraduate degree from the University of Southern California also in International Relations and Communications.
See the list of Masada's posts here.
Visit Masada's past articles at our old site here.
GREG ARAGON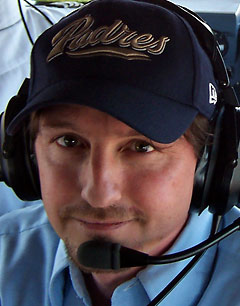 Greg Aragon is a travel writer from Glendale, California. For the past 10 years Greg has authored "Greg's Getaway," a popular weekly travel column, featured in a number of weekly publications around Los Angeles County. In the course of writing the column, Greg has traveled to more than a 20 countries in search of exciting destinations, people, food, drink and culture. From Alaska to Zermatt, Greg has experienced the thrill and beauty of traveling to the fullest. Along the way he has dog sledded on glaciers, drank with sea captains, danced with hula girls, dined with royalty, sung with street performers, wrestled with pigs, jumped from airplanes, conquered rapids, panned for gold, rode a rhino, slept in trees and much, much more. When not on the road, Greg enjoys strumming his old nylon string guitar and playing basketball.
See the list of Greg's posts here.
Visit Greg's past articles at our old site here.
KATHERINE RODEGHIER
See the list of Katherine's posts here.
STEPHEN BREWER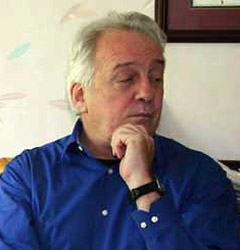 Stephen Brewer has been exploring Italy since the days when togas were still in fashion. In the meantime he has been a magazine and book editor and has written articles and books on a variety of subjects. He currently covers Italy for Frommer's travel guides, for whom he also writes about England, Scotland, Germany, and Greece. Stephen spends as much time as he can in the Tuscan hill town of Cortona.
See the list of Stephen's posts here.
ANNE Z. COOKE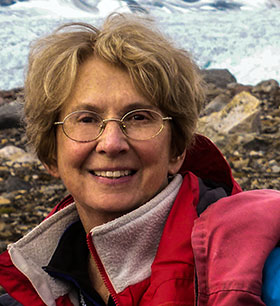 Anne Z. Cooke, a travel and adventure writer, covers the world from digs in Los Angeles and a log cabin in the Rocky Mountains. A regular writer for the Tribune News Service, a wire service, her stories appear in travel and lifestyle publications in the U.S. and internationally. A some-time blogger and columnist, she covers a range of topics, ranging from luxury lodging to Arctic exploration and wildlife conservation, always with an eye out for the back story.
These range from city touring, museum-loitering, temple-climbing, horseback riding, spa-lingering and volcano-watching to mountain climbing, glacier-skiing, river rafting, backpacking and float-plane fishing. Her byline has appeared in National Geographic Traveler, Westways, Backpacker, MotorHome, Travel 50 & Beyond, the Miami Herald, Chicago Sun-Times, Dallas Morning News, Houston Chronicle, Boston Globe, Minneapolis Star Tribune, Philadelphia Inquirer, Los Angeles Times and the Atlanta Journal-Constitution.
See the list of Anne's posts here.
ED LANDRY
See the list of Ed's posts here.
RUTH J. KATZ
Ruth J. Katz is a well-known luxury and lifestyle journalist based in New York City. For the past seven years, she was the style and travel editor at the upscale, NYC-based Promenade magazine. She has been a contributing editor to New York Home, Golf Connoisseur, The Modern Estate, Classic Home, and many other upmarket publications. She began her career writing extensively for both The New York Times and New York magazine, where she covered service, shopping, consumer topics, and luxury. The author of five books, she was also the on-air home services expert, appearing weekly, on the Fox flagship television station in New York City, and she hosted a show on the USA and the Lifetime television networks. She has traveled to over 85 countries and looks forward to adding many new destinations to her list. Notes Katz, "As soon as you cross one destination off your list, you add three more!".
See the list of Ruth's posts here.
Visit Ruth's past articles at our old site here.
BROM WIKSTROM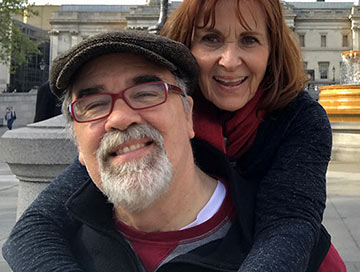 In 1975, a diving accident at age 21 left Brom a quadriplegic. During rehabilitation, he learned to use a mouth stick to turn pages when reading. Brom had begun painting as a child; now he started mouth painting. After redeveloping his passion and talent for painting, Brom set up an art studio in his home where he began experimenting with geometric designs. He developed an art program at Seattle Children's Hospital and began a long association with VSA arts.
In 1994, Brom became a full member artist of the International Association of Mouth and Foot Painting Artists. His work has been shown around the globe, including the United Kingdom, Belgium, British Columbia, Austria and Australia. In 2004, Brom's work was featured at the Kennedy Center in Washington, D.C. He also won first place for a watercolor at the Sister Kenny International Art Show and serves as Washington State Arts Commissioner.
Brom explains, "My first and foremost passion is working with MFPA, an organization that encourages continual development and growth in the world of art.".
See the list of Brom's posts here.
Visit Brom's past articles at our old site here.
FRANK MAZER

Frank Mazer has lived, worked, loved, lusted, and played in many parts of the world aside from his native California. These include: Norway, Peru, Oregon coast, England (near London), Switzerland, Mississippi, Venezuela and Germany. He has also studied in Innsbruck, Austria.
His sharp eye for observation and his keen wit combine with his knowledge of history, his joy for doing sports, and his pleasure in meeting people to bring about amusing, insightful and thought-provoking stories. He has had a love for writing ever since he first wrote a front page story about environmental protection for the UCLA Daily Bruin in 1968. He has been a teacher and coach since 1974, having coached numerous championship basketball teams, and finds his greatest joy in inspiring students to achieve more than they can imagine. He has also coached tennis, volleyball, and other sports, and has worked with professional basketball in England. He is currently writing and teaching in Europe and cherishes time with his family in the USA as often as possible.
See the list of Frank Mazer's articles here.
Visit Frank's past articles at our old site here.
JAMES THOMAS BOITANO

Dreaming about the boulevards of Provance and street cafes of Paris, then 17 year old James set off for a year-long high school exchange with a French family. Though he ended up in a smoky industrial town in Lorraine, it didn't daunt him on his love for travel. James has since visited 54 countries though he refuses to take Yugoslavia, The Soviet Union and East Germany off his list even though they don't exist anymore.
Along the way he discovered Europe's quintessential cultural event, the Eurovision Song Contest and since 2002 has voyaged to this annual pop music kitsch fest. It's added a new country to his list every year and so far has taken him to the likes of Riga, Tallinn, Helsinki Athens, Kiev and Istanbul. James is no London-Paris-Rome kind of guy but would much rather find himself amidst the natives of an end-of-the road Dutch village or roaming through the Dakota badlands. Tellingly, his favorite country to visit is Iceland.
See the list of James' posts here.
Visit James' past articles at our old site here.
CORINNA LOTHAR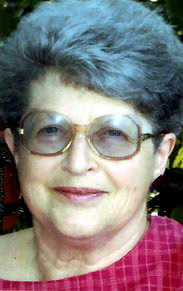 Corinna Lothar was born in Europe and grew up in San Francisco. She is a graduate of the University of California, the Interpreters School at the Sorbonne in Paris, and George Washington University in Washington D.C. where she earned a law degree. She worked as an actress in San Francisco and in New York; as a tri-lingual simultaneous interpreter and translator in Paris; and as a litigator for the National Labor Relations Board in courts throughout the United States. For the past ten years, she has traveled the world as a free-lancer, writing travel articles as well as restaurant reviews and book reviews for The Washington Times.
See the list of Corinna's posts here.
Visit Corinna's past articles at our old site here.
TERRY CASSEL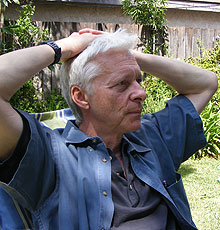 Terry Cassel has traveled thousands of miles across North America and Europe, at times working odd jobs and living off the land. He has sung and played his guitar for a room for the night, or just whiskey and a meal, and knows the folks on the ground in every state and Canadian province. He doesn't see America in terms of red and blue states, or as an imperialist world power, but as communities of people with simple, personal interests that transcend politics.
When Cassel hitchhiked throughout Europe, he spent time in the cities and the countryside, talking, living and working with the people. Startlingly inept in four European languages, he has nevertheless noted the profound native reactions to visitors, tourists, immigrants and businesspeople in places as exotic as Andorra, Istanbul and Oklahoma. Like an American Alexis de Toqueville, Cassel brings a uniquely American approach to observing the political, social and religious attitudes encountered abroad.
See the list of Terry's posts here.
Visit Terry's past articles at our old site here.
ALEX BROUWER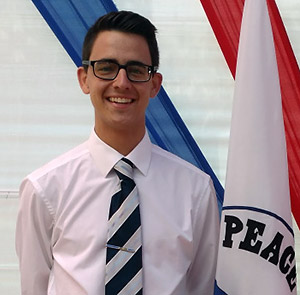 As a youth development Peace Corps Volunteer, Alex lives in a small community at over 12,500 feet above sea level in La Sierra mountainous region of Peru. Although born and raised in the Pacific Northwest, he spent the last four years studying youth ministry at Azusa Pacific University in Los Angeles county, including semesters in Oxford, England and Pietermaritzburg, South Africa which sparked his love for travel, culture, and service. Alex currently supports and coordinates with the local school, health post, and municipality in the community to improve employability and life skills, community participation, and leadership among youth.
See the list of Alex's articles here.
TOM WEBER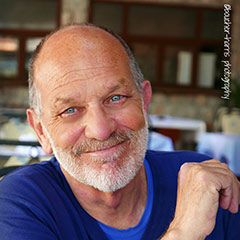 Tom traded in his hometown St. Louis Cardinals' ball cap for a stylish Borsalino and now hangs his cappello in Ostuni, la Città Bianca (the White City) in the Alto Salento sub-region of Puglia in southeastern Italy.
A veteran print and broadcast journalist with well-worn passports that have taken him to 50 countries and counting, Tom explains why he's attracted to the Old World charm of the Bel Paese: "I'm inspired by the beauty I find in all things that are very, very old, and reliving history by meandering along cobblestone and travertine streets that were laid down thousands of years ago, looking up and marveling at what occupies the space still today, really gets my 'Vespa' running."
Tom has a great eye behind the camera and is a graphic and entertaining storyteller. We're happy to have The Palladian Traveler in the Traveling Boy fold and look forward to Tom's dispatches filed from his creative hideaway, Villa Allegra, atop a hill just outside of Ostuni.
See the list of Tom's posts here.
Visit Tom's past articles at our old site here.
LEO and NINA CASTILLO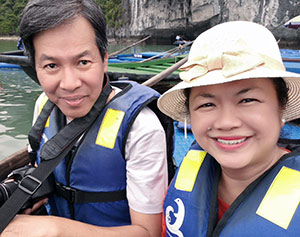 Leo and Nina Castillo have traveled all over Southeast Asia as missionaries after working as a civil-structural engineer and certified public accountant respectively. Returning to their native Philippines more than ten years ago, they have pursued their love for travel in their own country while doing community work at the same time. They tend to gravitate towards off-the-beaten-path and budget destinations. You can read more about their travels at The Shoestring Diaries.
See the list of Leo's and Nina's articles here.
HEATHER KOBLER

Heather is a native of Chicago who moved to Los Angeles with her late husband Sig and their children. She has re-invented herself many times throughout her career and thinks of all these changes as opportunities. She has volunteered throughout her life and been a Docent at the Museum of Science & Industry as well as the Suicide Prevention Center in L.A. She believes that all of her life and work experiences have prepared her the current occupation she has selling Caskets & Monuments in Whittier. She enjoys writing on travelingboy.com each week sharing her humor and insights about life with our readers.
See the list of Heather's articles here.
ERIC and NANCY ANDERSON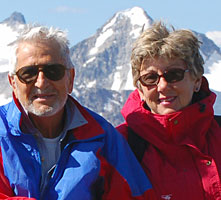 Scottish native, Eric Anderson, a member of the American Society of American Travel Writers, has been writing about travel since 1972. A former family physician he has been the travel editor for a series of glossy doctor magazines that continued to go belly up – probably due to his writing. Nancy, a former RN nurse educator and technical writer, originally from Ohio now co-writes travel with him. The two have struggled down the Molokai cliffs on its infamous mule ride, swung screaming from treetop cables in Puerto Vallarta and ridden like the royalty they are on elephants in Thailand. They also write and publish Anderson's World. They bring to Traveling Boy a sense that travel can still be fun if only Eric can find a way, as a cheap, er, frugal Scot, to make it happen.
Their articles have appeared in Cruise Travel, Yacht Vacations, the Boston Globe, the San Diego Union-Tribune, Modern Maturity, Senior Life, Diversion and numerous in-flight magazines.
See the list of Eric's and Nancy's posts here.
Visit Eric's and Nancy's past articles at our old website here.
JIM FRIEND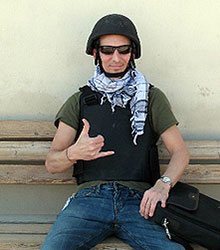 Jim Friend currently lives along the porous, barbarian no-man's land amidst the semi-primitive ethnic Oregonian and warring indigenous Californian tribes within the exanimate borders of the State of Jefferson. When not otherwise engaged in negotiations with the skirmishing amirs and maharani of the Federally Administered Tribal Areas, he has managed to travel to 49 US states, six Canadian provinces, and has scampered back and forth over the cartel-infested Mexican border on numerous occasions. He has visited the Arctic Ocean (Deadhorse), Zimbabwe, Zambia, Botswana, Namibia, and Afghanistan. He has been to Europe several times, crossing the Arctic Circle and risking his hand through the fence into what was at the time, the Soviet Union, to steal several communist rocks under the watchful eye of a 50 foot guard tower. A "retired" surfer and rock climber, Jim is still an active mountain climber and has stood atop numerous 10,000+ foot mountains and still bags peaks whenever possible. In 2007, Jim joined a cult named "Traveling Boy."
See the list of Jim's posts here.
Visit Jim's past articles at our old site here.
GARY SINGH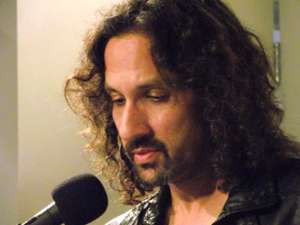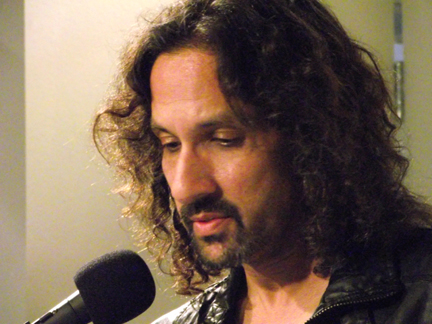 Gary Singh's byline has appeared over 1400 times, including newspaper columns, travel essays, art and music criticism, profiles, business journalism, lifestyle articles, poetry and short fiction. He is the author of The San Jose Earthquakes: A Seismic Soccer Legacy (2015, The History Press) and was recently a Steinbeck Fellow in Creative Writing at San Jose State University. An anthology of his local newspaper columns, Silicon Alleys, was published in 2020.
See the list of Gary's posts here.
Visit Gary's past articles at our old site here.
SARAH WYATT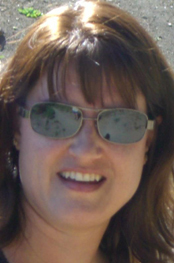 Sarah Wyatt is a freelance travel and outdoors writer. Wyatt has been a freelance writer for 12 years, with work appearing in Fodor's, Costco Connection, Lonely Planet, Alaska Airlines Beyond, Cruise Critic, Outdoors and Orlando Sentinel.
DETTE PASCUAL
Dette Pascual is a journalism graduate with a master's Degree in Educational Psychology from the Ateneo University in Manila, Philippines. Aside from 15 years as a guidance counselor, a significant experience for her was being a foreign correspondent in Washington D.C. for "Veritas," a Philippine newspaper that crusaded against the dictatorship of former president Ferdinand Marcos. Among her later stint in writing was being a columnist in the "US Inquirer", a Filipino newspaper based in Los Angeles. She had a column: "Dateline: Santa Barbara."
Visit Dette's past articles at our old site here.
JOHN BLANCHETTE
(February 26, 1946 – March 4, 2014)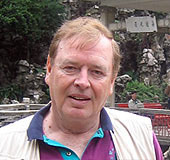 John was a freelance travel writer, television producer and owner of Blanchette & Associates Public Relations in Santa Monica, California. As a veteran Traveling Boy blogger, he contributed endless professional; blogs to our site. Due to his participation, he is directly responsible for the current success of Traveling Boy. He is missed, but his writing remains.
See the list of John's posts here.
Visit John's past articles at our old site here.
HERB CHASE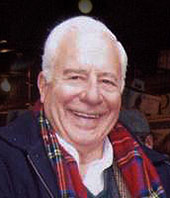 Herbert S. Chase Jr., former editor and publisher of the Independent-Journal Newspapers and The Good Life; founder of Litho Ad Service, which became Pacific Press Printing and Publishing in 1998; co-founder of Sun Litho, one of the West Coast's biggest and most productive rotary web offset printing plants with major clients including three divisions of Sears, Montgomery Ward, J.C. Penny, White Front and many others; 30 years as a printing sales associate at Valley Printers; was sales and service coordinator for the San Bernardino Sun commercial printing division; and editor and publisher for California Contractor magazine. Mr. Chase brought to Traveling Boy years of public relations and marketing experience.
(1923 – 2013)
Visit Herb's past articles at our old site here.
ROGER FALLIHEE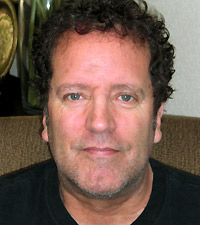 Roger Fallihee has spent thirty years traveling throughout the United States, Asia, Europe, and South America. After twenty-five years in California the northwest native has returned to the Seattle area where he is focused on writing screenplays, travel and food articles, satire, and fiction. Fallihee and his wife Dot have traveled to Hawaii, Europe, Mexico, Napa, and Las Vegas. His travel writing will mostly focus on the theme of finding "Love the Second Time Around."
Visit Roger's past articles at our old site here.
TAMMY SKINNER

Educated at UCLA and at the Sorbonne in Paris and graduating with degrees in English Lit and French, Tammy Skinner has honed her craft of story branding for the past two decades. She got her first shot in "story selling" when working in Development for the Wyle/Katz production company at Warner Brothers. She then went on to write for the travel and film sections for the New Times L.A. weekly newspaper where she was also recommended by restaurant column writer, Marnye Oppenheim, for the newspaper's emerging editorial internship program run by editor, Rick Barrs. Around this time, Tammy also wrote mini plays and performed as a cast member for the traveling professional theater company, Peace Quest, which was hired by schools to address hot topics. Bilingual and eager to travel back and forth to her beloved Paris, in 2004, Tammy secured a job with the French TV network, TV5Monde, in the marketing department. There, she created and wrote all the ad campaigns for the U.S. market. Tammy's passion for words, metaphors, connection through stories and love of variety has led her to a prolific and ongoing journey through the waters of songwriting, playwriting, screenwriting, article writing and freelance copywriting for numerous businesses that hire her to capture their stories.
Visit Tammy's past articles at our old site here.
KEN WALKER

Long-time travel addict Ken Walker is a professional writer-videographer who feels most at home with an overnight bag, bottled water, and a good if not fine wine. Among the best things in life, he values eating and moving about, whether on land, in the air, or beneath the sea. Attempting never to take the same trip twice, he has yet to run out of options in the Caribbean and Central America, where he prefers little-known Mayan ruins to tourist-infested beaches. A New England transplant to Southern California, he has visited all of the continental United States, plus many nations in Europe, Asia, and Africa. He loves diagramless crosswords and hates beer you can see through.
Visit Ken's past articles at our old site here.
ALLAN SMITH

Allan Troy Smith graduated in 1976 from the University of Washington School of Art, in Seattle. He studied with Jacob Lawrence, Alden Mason, Spencer Moseley, and others at the university. He has shown paintings in galleries and museums around the Northwest. His recent photographic studies of mainland China capture the spirit and hopes of the Chinese people in the time of great transition. Other Smith photographic studies include, 'The Girls of San Diego,' 'The Best Margaritas in Florida' and 'The Sailboats of Seattle.'
Visit Allan's past articles at our old site here.
JOEL POLINSKY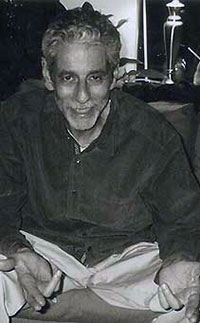 Joel Polinsky offers over twelve years of experience in personal therapy, including psychodynamic, humanistic, group, couples, and family counseling with therapists of diverse backgrounds and training. Mr. Polinsky's main therapeutic modality is Object Relations/Psychodynamic, Cognitive-Behavioral and a Mindful Narrative approach. A former actor, he has also devoted twenty 20 years of his life to conducting acting workshops in New York, Boston and Los Angeles. As a licensed marriage and family therapist, he brings to Traveling Boy a unique insight in dealing with the emotional and mental ramifications facing today's traveler as they venture out into the changing world of travel.
Visit Joel's past articles at our old site here.
JEFF FRIED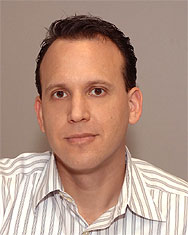 Some say Big Trouble in Little China's Egg Chen is actually a very gifted master of non-reification and that he taught Fried the art of running a business without running a business. Fried denies the claim but admits Egg Chen taught him the difference between cooked and raw puerh tea. Fried did write the screenplay for Steaks on a Plane which he says came to him while eating multiple cheesesteaks that he brought onto a flight from Philly to LA. Pandemonium broke out in an effort to get the steaks, but Fried ultimately prevailed and was even able to wash them down with a Frank's Black Cherry Wishniak. After the flight landed, Fried, questioned by the authorities, stated, "I am just a victim of circumstances." Fried has been spotted from time to time in Burbank, California, meeting Don Ed Boitano, at Otto's
Hungarian Import Store and Deli.
Visit Jeff's past articles at our old site here.
GUEST WRITERS
(Visit past articles of our guest writers at our old site here.)
Steven Cooke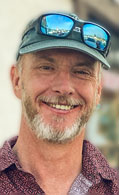 Steven Cooke, born in Washington D.C. and raised in Southern California, discovered the world we inhabit — its variety, landscapes, colors and culture – early in life. Traveling with his parents, from Mexico to Guatemala, and from Yosemite Valley to the Shenandoah Valley expanded his world views. Almost twenty years living and working in New York City and the NYC metro area added trips to Europe, Iceland and the Caribbean to the calendar. Four more in Japan put Australia, Southeast Asia and the Pacific Isles within reach. Three more, at home in the Rocky Mountains, includes wilderness hiking on the summer calendar and skiing and diving in the winter.
Annie Brouwer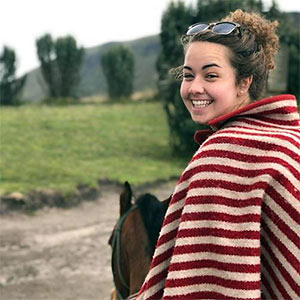 Currently studying Social Work at Azusa Pacific University outside of Los Angeles, Annie has always had a passion to learn about other cultures and live outside of the United States. Her dream came true with the opportunity to spend 6 weeks of her summer in Quito, Ecuador through a spiritual formation program. Since her first move to Quito, she has had the opportunity to come back two different times with a semester abroad program called Living & Learning International. Her semester abroad consisted of intense Spanish classes, adventures all around the country including the Galapagos, and a month with a homestay family. Currently, she is working as a summer Resident Coordinator by assisting student interns in daily living, planning weekly chapels, and co-leading weekend activities.
See the list of Annie Brouwer's articles here.
Mary McGrath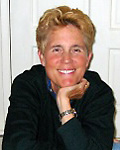 Mary McGrath is a freelance writer and photographer based in Los Angeles. As a teenager, she began her writing career as a poet, with her first book coming out in 1980 through Mudborn Press.
Although she spent the bulk of her waking life in advertising sales, she finally left corporate life in 2003 to pursue her love of writing, photography and music. Since then, her work has appeared in many national magazines, newspapers and on several web sites.
Some of her credits include: Newsweek.com, AOL, Good Housekeeping, Mexico Traveler Magazine, Curve Magazine, Rangefinder Magazine, After Capture Magazine, The National Lampoon and the LA Times. In 2007, she was profiled in the Wall St. Journal regarding her artistic endeavors after leaving the advertising industry.
See the list of Mary McGrath's articles here.
Steve Rosenfield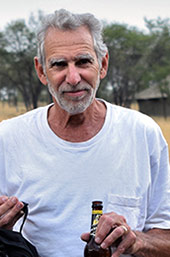 When not fixing something for someone, Steve Rosenfield is out exploring and sharing his travels as a freelance writer. Originally from Boston, Steve now lives in Los Angeles where he continues to reach out to all parts of the globe and report back about his latest adventure to whoever will listen. His stories help open up the world to those who wish they could visit, but have not yet found the time to experience other lifestyles and environments on their own.
See the list of Steve Rosenfield's articles here.
Christopher Dale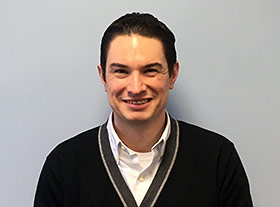 Christopher Dale frequently writes on society, politics and sobriety-based issues. Mr. Dale has been published in a variety of outlets, including Salon.com, The Daily Beast, NY Daily News, Parents.com and The Good Men Project, and is a contributing blogger to TheFix.com, a sober-lifestyle website.
See the list of Christopher Dale's articles here.
Adam Sholder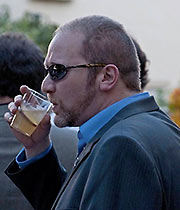 Adam Sholder (a.k.a. The Counselor) has no discernable talents and glides through life on luck and good fortune. With a "What's the worst that could happen?" attitude, he prefers to ask for forgiveness instead of permission. When he's not traversing the Arctic tundra, canoeing through the jungles of Panama, or wandering the streets of Havana, he can be found in Los Angeles, where he lives with his Emmy Award-winning wife, Vanessa Lapato. Together, they wrote, produced, and directed the television pilot, "Starland P.C." Adam is also a co-host on the popular "Cutting Room Movie Review" Podcast, and is currently adapting a movie version of the Tony Award-winning play, "Fortune's Fool" with co-writer Benedick Bates, producer Richard Reid, and director Gary Oldman.
See the list of Adam Sholder's articles here.
Sarah Wyatt

Sarah Wyatt is a freelance travel and outdoors writer. Wyatt has been a freelance writer for 12 years, with work appearing in Fodor's, Outdoors and LowFares.com.
See the list of Sarah Wyatt's articles here.
Eric Rosenfield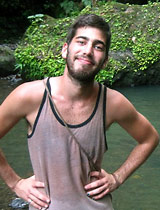 Living in the jungle-mountains of Panama's Bocas del Toro province, Eric Rosenfield is an Environmental Health Peace Corps Volunteer. His childhood upbringing in the suburbs of Los Angeles and his studies in civil and environmental engineering at the George Washington University in Washington, DC have led him to this point: in his rural community, he is helping the indigenous Ngabe families build gravity-fed water systems to bring running water to their homes. He is learning about everything from organic chocolate farming to night-fishing in the streams with a machete to not falling while running down hillsides in rubber boots.
Caroline and Steve Lake

Caroline and Steve Lake are freelance travel writers based in Las Vegas. They have travelled extensively throughout the US and Canada and have been filing travel articles about their adventures since 1991. During that time they have been to all 50 state capitals, nine out of the 10 Canadian provinces, 47 major league baseball parks, over 500 universities and eight Presidential libraries. Steve has also worked in the casino industry for over 25 years while Caroline was a professional makeup artist for Chanel and Guerlain for 21 years.
See the list of Caroline and Steve's articles here.
Patti Nickell
Patti Nickell is a freelance travel writer whose assignments have taken her to 101 countries and six continents, where she has gotten plenty of fodder for her bi-monthly travel features in the Lexington Herald-Leader. Her articles have also appeared in numerous newspapers including the Washington Post, Miami Herald, Chicago Tribune, Seattle Times, Los Angeles Times, San Diego Union Tribune, Charlotte Observer, USA Today, and in magazines such as Keeneland Magazine, Elite Traveler, Woman's Day, European Homes and Gardens, Atlanta Homes & Lifestyles, Las Vegas Magazine, Forbes and Forbes Asia. She has also contributed to Fodor's Travel Guide and television's The Travel Channel, and has done consulting work for both the Kentucky Department of Tourism and the Lexington Convention & Visitors Bureau.
Elyssa Davalos

Elyssa Davalos is director of "The Ketchum Project," a documentary film in progress, which brings forward the photography of conservationist, activist Robert Glenn Ketchum; and creator of "Assignment: EARTH," a series under construction that is devoted to conservation, which uses the power of the International League of Conservation Photographers. She is currently in Haiti, serving as Creative Director, using film focus for communication for foundations. Her future agenda is to build bridges, joining foundations for the betterment and furtherance of Haiti relief. Previously, along with being an actress, Ms. Davalos operated "Voices Anonymous," a company that helped actors maintain their health insurance via voice-overs and looping for films and television. Ms. Davalos considers herself the 'SOS' for strictly philanthropic missions.
Carmela Kim Alvarez
Carmela Kim Alvarez is an editor of Let's Palawan. She's a 20-something bubbly and adventurous female who loves to take selfies. Her aim is to share her travel experience and inspire fellow travelers.
Julio Natividad

A former practicing civil engineer, Julio shifted to working for a non-profit organization where he met his wife Nina. His work has taken him to different countries all over Asia. He and his wife also worked and lived in the U.S. for a couple of years before returning back to their native Philippines. They share a common love for travel and adventure. After visiting and briefly living in other parts of the planet they now appreciate their native country and people more.
Stephanie Keats

Stephanie Keats is an LA Girl, born and raised, who embarks on a 5+month adventure to study at the Queen Mary University in London. Leaving behind comfortable Los Angeles for a world of rain, potatoes, and strange words that are supposedly "English," she travels London, the UK, and Europe.
Lindsey Koro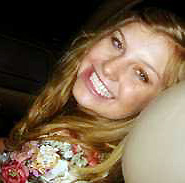 Lindsey Koro is a Communications and Education grad from beautiful UC Santa Barbara. She also studied abroad in Melbourne, Australia. While exploring Down Under and visiting New Zealand and Fiji, Lindsey fell in love with the traveling. She talks about her life and work at the Ao Luk Muslim community in Krabi province of Southern Thailand where she worked as part of a volunteer organization.
Dee Buchanon

Dee Buchanon was born in Indiana, and moved to Anchorage, Alaska at the age of 5. Growing up in Southcentral Alaska, she acquired a love for fishing, snowmachining, 4-wheeling and hunting. Her husband and two children also share her love for experiencing and enjoying the Alaskan wilderness. As the Director of Marketing for Alaska Native owned and operated CIRI Alaska Tourism, Buchanon provides strategic oversight and marketing support for all CATC entities.
Tom Joyce

Tom Joyce was born in Pasadena in 1936. He joined the Tournament of Roses in 1980 and has seen duty in some 27 committees. Tom compares it to going to war without the shooting. Though it is strenuous, it is also a lot of fun. He plans on continuing his association with the TofR until they won't let him do it any more. The last few years he has done Game Management at the Rose Bowl for the UCLA games as well as the Rose Bowl Games and BCS Games.
Gabriella Gafni

Gabriella Gafni has an insatiable curiosity for foreign languages and cultures. She majored in German and minored in Spanish Literature and Culture at Barnard College/Columbia University. Through the years, she traveled to Eastern Europe, where she "came home" to her paternal Hungarian roots, and to Italy, where she bore witness to the flavor of her maternal ancestry. Gabriella holds a law degree from the Benjamin N. Cardozo School of Law in New York. In her reincarnation as a writing collaborator ("ghostwriter"), she has written numerous texts for aspiring authors inicluding fiction and non-fiction novels, autobiographies, articles, essays, and poetry. Her chief sources of joy are spending time with loved ones and writing.
---
Michael Schlueter

Mike Schlueter is an award-winning creative art director with over 20 years of highly diversified experience in national advertising, direct marketing, television, print and Internet. Mr. Schlueter is also a professor at the Fashion Institute of Technology and Yeshiva in the fields of advertising and direct marketing.
Sandy Lorrigan

Photo journalist and writer Sandy Lorrigan is based in Delta Junction, Alaska, two hours south of Fairbanks. As the former Executive Director of Sitka Convention & Visitors Bureau, her photos and blogs capture a rare insight of the wildlife and landscape of Alaska's mighty interior from a local's perspective.
Susanne Servin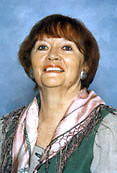 Susanne Servin was born, raised and went to school in Vienna, Austria. Early in life, she indulged into one of her passions – fashion – and worked as a designer, window dresser and model in one of Vienna's leading boutiques. Married to an American, she lived in Vienna and then Salzburg, eventually moving with her family to New York. After working for years in advertising, she became involved with organizing conventions and incentive travel for companies. Whenever she could, Ms. Servin indulged in her passion for cooking, subjecting the family to her culinary prowess.
See the list of Susanne Servin's articles here.
Jack Vaughan
Jack Vaughan grew up playing football and would give his left arm for Manchester United. Although he's tough to get a hold of during the World Cup, his journalism background gives him an amazing platform for writing.
Eileen Ogintz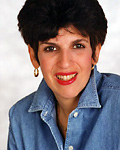 Eileen Ogintz is a leading national family travel expert known for her syndicated column Taking the Kids which appears on major websites like MSNBC and Smarter Travel and in newspapers across the country. She is the creator of www.takingthekids.com. Her series of Taking the Kids family travel guides to the Northwest, Southwest, Rocky Mountains, Northern and Southern California are available for NOOK and Kindle.
Nino Mohan

Nino Mohan was born and raised in New Delhi, India. He has been in the travel business for over 30 years both in India and the U.S. and has led groups of American tourists through his native land for over 25 years. He is a graduate of Delhi University, majoring in tourism and took post graduate training in the same discipline. Arriving in California in 1981, he worked for 6 years at one of the largest tour operators in the country as Director Special Tours, arranging, marketing and operating special tours for museums, zoos, alumni associations and more before he launched his own company in 1991. He is now the owner of Worldview Tours, which is amongs the top five tour operators to India for upscale tours.
Russ Brown and Chuck Koro

Attorneys' Russ Brown and Chuck Koro specialize in motorcycle law. Russ has been riding for over forty years, and Chuck over thirty. Together they own seven motorcycles – a Harley Custom V-Rod Anniversary Edition, a Honda CBR 1100XX, a T-Rex (reverse trike), a Custom Trike, a Yamaha FJR 1300, a 1984 Harley with a sidecar and a 2008 Hayabusa.
Steve Anderson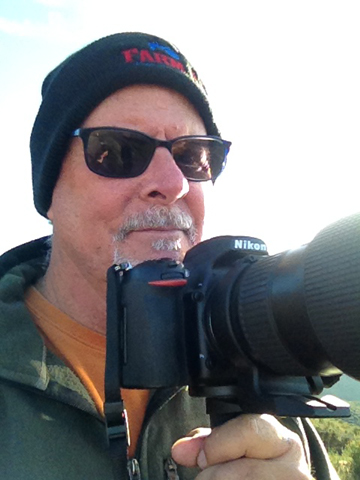 Born into a Military Family in 1949, Steve quickly learned how to adjust to being on the go. Being the son of a career Naval Officer often meant moving from coast to coast and by the time Steve graduated from High School he had moved 12 times. Through all of those moves Steve quickly learned how to quickly adjust to traveling to many different micro cultures and social settings. He took those skills he learned and put them to use in the many jobs he worked over a 45 year career. By 2012, with his kids grown and on their own, Steve took a "fun" job driving a tour bus for 91X, a local radio station in San Diego. He took photos of the bands at various concert venues and soon got the urge to be a professional photographer. He upgraded his camera and with the travel bug whispering in his ear, Steve jumped at the chance to shoot his first major concert on the East Coast as a Professional Photographer. After completing a 3,000 mile road trip he arrived in Saratoga Springs, New York in time to shoot Farm Aid 2013. Standing in the "pit" area taking photos of his musical heroes Dave Matthews, John Mellencamp, Neil Young, and Willie Nelson validated his dream of becoming a concert photographer. Steve has never looked back and has traveled around the USA shooting hundreds of concerts.