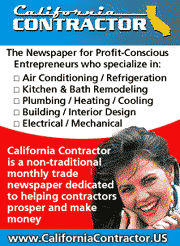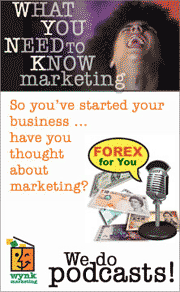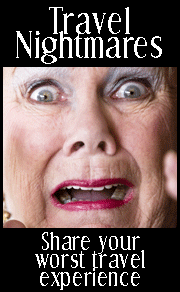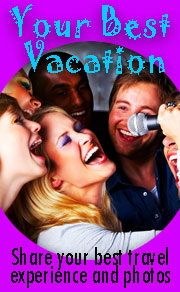 London's 34 Restaurant:
Linger with a Leisurely Weekend Brunch
Story by Ruth J. Katz
Photos courtesy of Caprice Group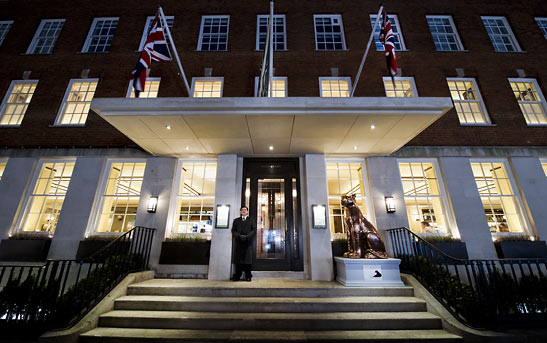 et just off regal Grosvenor Square, 34 is an elegant oasis in a region, Mayfair, which is a haven in and of itself. A relative newcomer to London's restaurant firmament, 34 has become an instant culinary classic. With its burnished ginger banquettes, rich oak parquet flooring, and open kitchen as a centerpiece, it has fashioned a welcoming hearth and homey table for visitors; and indeed, there is a literal hearth, 34's charcoal grill (custom-built in Argentina) .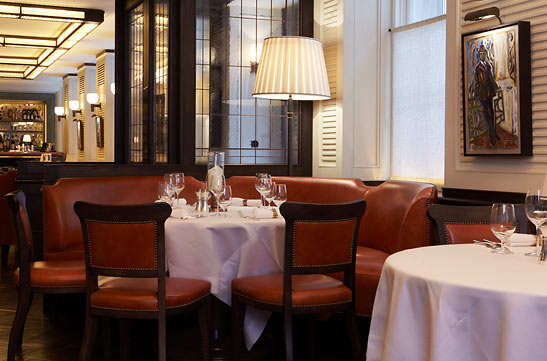 Part of the Caprice Group, 34 is a sister restaurant to the many bold-faced names in the group: Le Caprice, Scott's, The Ivy, and the destination restaurant, Daphne in Barbados (where I dined a few years ago and where I murmured to myself after my meal, "That is one of the best meals I have ever enjoyed.") In addition, under the company umbrella are some of London's most prestigious private clubs, including Annabel's, George (where the hamburger is to-die-for), and of course, The Club at the Ivy.
34's remarkable grill, fed by natural fuels, is known as a parrilla and is ideally suited for the kind of meat repasts for which the Argentines are lauded – the cornerstone of which is the churrasco, the beef (usually) which is prepared in the Argentine churrascaria, or beef restaurant. Head chef, Harvey Ayliffe, has developed an eclectic menu, using the grill not only for beef, but also for seasonal game, fish, and shellfish. The beef served at 34 includes Scottish, dry-aged, grass-fed; Australian Wagyu; and US prime, corn-fed beef from particular ranches with which the restaurant has a relationship.
Weekend brunch is a lovely treat here and on a balmy Sunday, I enjoyed my meal there, as well as a stroll around the nabe. First, ask for the ingenious drink menu, as there is an entire page devoted to Bloody Mary and her cousins.
After fortification, then dig in: My colleague savored the lobster Thermidor omelette, so rich and creamy it was sinful; the crab and grilled asparagus frittata was a great twist on a classic, as were the buttermilk pancakes with cured bacon, which we drenched in sweet maple syrup.
The smoked salmon, dill, and bacon hash was an extraordinary combo, and the pan-fried calf's liver, with maple-cured bacon, pickled shallots, and sage was a savory and succulent main course. There are also a few interpretations of American classics, like the Southern fried chicken/coleslaw sandwich and the 34 hamburger, with dill relish. (Oh, did I mention that the menu also sports – get this – lobster macaroni. Talk about obscene.) Save room for dessert, as it's another walk down Tasty Lane: roasted plum, caramel, shortbread, and brioche ice cream; warm almond and honey cake with roasted figs and yoghurt ice cream. Ummmmm...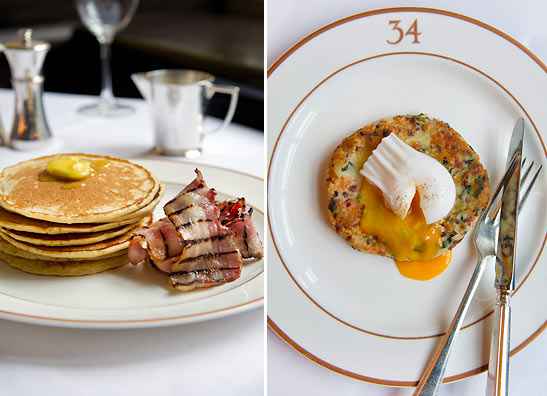 As for the ambience, designer Martin Brudnizki has taken inspiration from English, Edwardian, and Art Deco styles. The bar, at which guests can dine or enjoy an aperitif, has garnered awards and is the perch for the house pianist, Sunday to Wednesday evenings (and from Thursday to Saturday, a jazz trio performs).
If you luck out and have as lovely and balmy a day as I had, then walk over to Grosvenor Square (home to the American Embassy until the new one is built), where you can sit and enjoy the serenity of the outdoors. Pay respects at Britain's 9-11 memorial, honoring the 67 British citizens who died that day. There are two pergolas, with quiet seating, where you can enjoy a contemplative hour.
Restaurant 34: 34 Grosvenor Square (entrance on South Audley Street), London, W1K 2HD; telephone: + (0)20 3350 3434
Related Articles:
Paparazzi at the Osteria; Modern Charlevoix Dinner Reminiscent of Historic Battle for Quebec; Linnertime in Spello; TAPAS: Opposite Sides of Madrid's Culinary Coin; A Dark and Foodie Night;



Let Ruth know what you think about her traveling adventure.
* * * * *


Journey to the Bottom of the Globe: Exploring the White Continent of Antarctica

As a travel journalist I am constantly asked what are some of my favorite travel experiences. The list is endless. But there is one destination that seems to raise the most eyebrows. That destination is a cruise to Antarctica. Sadly, that cruise line I was on is no more, but today there is a plethora of cruise lines that offer similar packages. Here's a look back at my Antarctica cruise.


Treasures of Ireland: A Pint of the Black Stuff (Dispatch #19)

The Palladian Traveler attempts the perfect pour as he files his latest dispatch from inside Europe's most popular tourist attraction. Sláinte!


Would You Believe She Can Carry 800 (Yes, 800!) People!

As she came around the corner we could not believe how big she was. Massive, and yet incredibly beautiful – almost elegant in fact. Her lines were so symmetrical she seemed to blend into a classic example of astonishing good looks. The other fact that amazed all of us was how quiet she was. We felt sure that with the obvious overwhelming power she evidenced, she'd be extra loud. It's a cliché, but she was as quiet as a church mouse – or "as quiet as dreaming trees."


Highway 49 Revisited: Exploring California's Gold Country

In the 1840s, the population of California was only 14,000, but by 1850 more than 100,000 settlers and adventurers had arrived from all over the world – and they came for one reason: gold. James Marshall had discovered the first gold nugget at Sutter's Mill in El Dorado County, creating the largest gold rush in history.


Lake Charles' Family-Size Low-Key Mardi Gras

The Southwest Louisiana Mardi Gras in Lake Charles, the second largest in Louisiana, does not need parents there to avert their children's eyes. This is family entertainment and children are very much part of it. The main office of the Lake Charles CVB has costumes from last year's Mardi Gras but it also has figures to fascinate little ones from country boys fishing for their dinner to alligators who have already fed and are rubbing their stomachs.


Puerto Vallarta: Magic and Mayhem on the Malecon

So I heard that you could spend from dawn to dusk on the Malecon in Puerto Vallarta, Mexico and never get bored and I thought, "Okay, I'm up for that challenge." Well, maybe not the dawn part – I'm not a morning person – so I had no problem leaving those early hours to the joggers and those seeking an early start to catch their red snapper for dinner.


John January and Linda Berry Have Chemistry

Chemistry by its very definition is the spontaneous reaction of two people to each other, especially that sense of mutual attraction and understanding. This month John January and Linda Berry release their new project, Chemistry 101 and together they explore a range and depth of musical styles on both organic and physical levels. As a joint labor of love, January says Chemistry 101 is pretty straight-forward.


Hanging Out in Huntington Beach, California

Huntington Beach is legendary around the world as one of the best surfing spots. Its waves and beaches are so great, it is also officially known as "Surf City." But as I learned on a recent getaway, the town is more than just tasty swells and beautiful white sand; it also boasts gourmet restaurants, luxury, ocean-front hotels, great shopping, and tons of California coastal charm.


Tahiti and Her Islands

Just their names (pronounce each vowel!) conjure up romantic images: Tahiti Nui, Moorea, Bora Bora, Huahine, Ra'iatea, Taha'a. Her people are gentle; the air, tiare-perfumed. Warm lagoons, majestic peaks, tropical fruits from the land and bounty from the sea all tantalize the senses. Paradise! As near as can be found on planet earth. And, in my experience, the finest way to explore her is on a ship designed for that single purpose.


Monte Verità: In the Footsteps of Anarchy

Just as I reach the end of a squiggling, multicolored path, an acorn plummets from an oak tree above me. It lands at my feet, just as the path culminates at a mandala of Venetian glass, eight feet in diameter. On the worn-out front lawn of Monte Verità, the Mountain of Truth, this path, Chiara's Rainbow, evolves through the colors of the spectrum – red, orange, yellow, green, blue, indigo and finally violet – before arriving at the mosaic mandala where psychic energies supposedly prevail. The falling acorn brings me to the present moment.


The Impossible Happened: Itís Time to Get to Work

All of us are stunned, across the entire political spectrum, by the results of this election. Many are both sickened and saddened, while others are jubilant. I am guardedly optimistic. I think it's too early to despair, or to celebrate. In my experience nothing is ever as bad as it seems, or as good. But there is great cause for concern.


Japan: Bullet Trains, Monkey Shows and Whale Steaks

Last month, I went to Japan for three things... Ok, let me back up a little bit already. The #1 reason I went to Japan was to visit my girlfriend, Yuki, and she will kill me if I don't say that, so there it is. Hi Yuki! Anyway, so after that, reasons number 2, 3, and 4 were the following: I wanted to ride a bullet train, go to a monkey show, and eat a whale steak. That's right. That's right.


Costa Rica's Green

Sitting at an umbrella table in downtown San Jose overlooking the Plaza de la Cultura is like a page out of Hemingway's "The Sun Also Rises." The plaza is laid out in a maze of stalls where passive vendors sell sparkling silver jewelry by the trayfull, hand-carved clay masks, colorful Guatemalan belts, area rugs, and hammocks perfect for a midday siesta. Three men play an old wood marimba over the buzz of the crowd while a steaming plate of Gallo Pinto (rice and beans) is served to an elegant lady who was performing with her guitar...


California Road Trip

You would never guess that you didn't have to leave the mainland USA to find an Island with lush gardens, oceanside views and fabulous food all minutes away from downtown San Diego. I wondered what exactly we were heading towards, an Island in the middle of a city? It sounded slightly absurd, never-the-less, we drove onto the property of Paradise Point Resort and Spa and were pleasantly surprised.


Seville – The Most Gay-Friendly City in Spain

I find it nearly impossible to sleep on airplanes. When I couldn't sleep on the overnight Delta flight from New York to Andalusia last September, I scrolled through the movies (blah) and other entertainment (double blah) until I came across the TV show "Game of Thrones". I knew of it, that it was bloody and sexy, but had never seen it. I watched more than heard three episodes before dozing off. As I found out later, it was the perfect introduction to my visit to Seville, Spain.


Leviticus 20:13
Sent by Tom of Pasadena, CA



It all makes sense now. Gay marriage and marijuana was legalized in the last election. Leviticus 20:13 states
"If a man lays with another man, he should be stoned..." We've been interpreting it wrong all these years!




Love Is Better the Second Time Around (Lake Como)





As our wedding plans came together in the summer of 2007 my fiancée Dorothy and I began to focus on the honeymoon. Hawaii? New York? London? Paris? Rome? Both of us had travelled to these iconic places in the past, but in our conversations we quickly realized that neither one of us had ever had a truly romantic visit to any of these wonderful destinations. Dot and I had both been in long-term, "complicated" marriages, where romance had not been on the plate for many, many years.


The Last Place You'd Visit: A Few Days in Europe's Least Visited Country

I'm a biased traveler. Having fallen in love with Europe on my first trip to Italy with my father as a 14 year old, it is to this continent that my travel plans always seem to lead. I return to somewhere in Europe now every May to see old friends and favorite cities. But with each trip, I have a firm goal: to fit in at least one new country every year.
---
© TravelingBoy.com. All Rights Reserved. 2015.
This site is designed and maintained by WYNK Marketing. Send all technical issues to: support@wynkmarketing.com