Treasures of Ireland:
The Cliffs of Moher
(Dispatch #13)
Story and photos by Tom Weber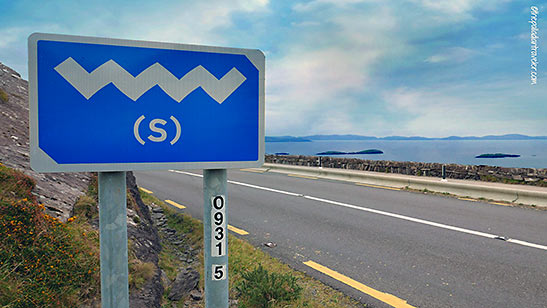 he's the longest coastal driving route in all of Europe, snaking 2,500 km (1,500 mi) around, through and over jagged-rock defenses that do battle against the powerful Atlantic Ocean along Ireland's rugged and majestic western seaboard. Meet the epic Wild Atlantic Way, the adventurous, sign-posted serpentine route dotted with killer views and iconic locales like the Ring of Kerry, the Dingle Peninsula and, our next stop, the Cliffs of Moher.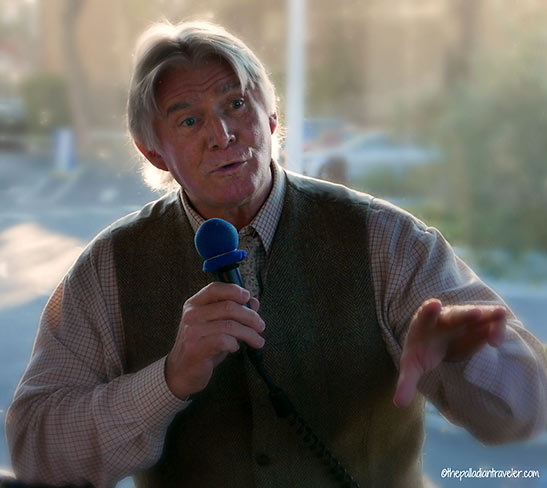 As our intrepid "band of merry media" – 18 travel writers and photographers invited by Insight Vacations to experience a portion of its Treasures of Ireland itinerary – prepares to disembark from the motor coach, Big Mike, our larger-than-life tour director cautions us, "It's windy out today, so, whatever you do, DO NOT get too close to the edge."
The self-proclaimed Liam Neeson-lookalike adds, "In all the years that I've been doing this, I've yet to have a member of my group blown over the side of the cliffs."
Big Mike concludes, with a stare that could stop a Mack truck, "Understood?"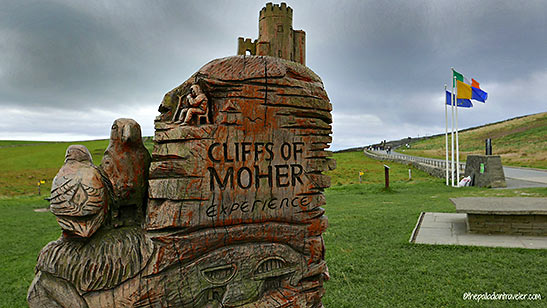 With only an hour on the clock, we clamber off the motor coach and scatter in all directions, clutching our cameras and holding onto our hats. Big Mike's right, it is WINDY out here.
One of Ireland's most-visited natural attractions – 1 million+ guests per year – the Cliffs of Moher, named after the eponymous fort that once stood atop the rugged terrain, is a towering 8 km (4.8 mi) stretch, as the crow flies, of steep rock faces overlooking the deep-blue Atlantic in Co. Clare.

Bypassing the award-winning, environmentally friendly visitor center carved into the hillside, I head straight for O'Brien's Tower, a former 19th century, round stone observation post.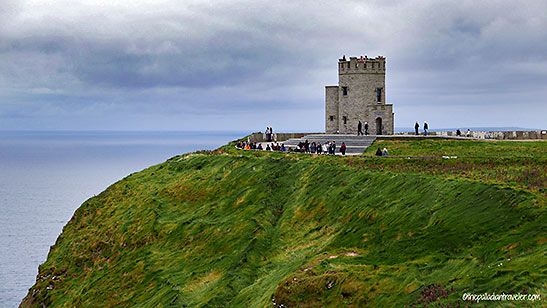 From here, I've got the perfect vantage spot to capture both Hags Head to the south and Knockardakin, the cliff's highest point (702 ft.), to the north, with my lens.

Pardon the cliché, but standing on the Cliffs of Moher and looking out to sea just takes your breath away (read, hyperventilate) and also makes your knees knock a bit, especially if you get too close to the edge. Hey, you only live once, right?

Back on board the heated motor coach, nestled in my business class-legroom seat, Big Mike passes by counting heads. Satisfied with the tally – nary a passenger blown over the side of the Cliffs of Moher – he tells Eugene, aka The Quiet Man, to put her in gear, and we wave goodbye to a herd of contented cattle and continue our drive along the scenic Wild Atlantic Way.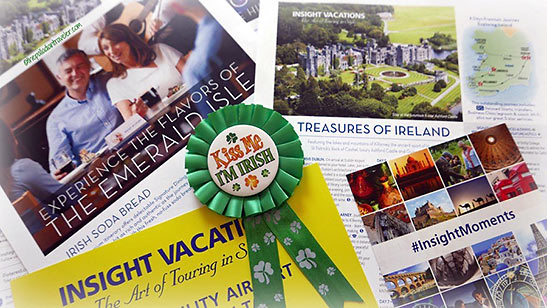 For complete information on Insight's 100+ premium and luxury-escorted journeys around Europe, including the Treasures of Ireland itinerary, where there are always plenty of camera-ready sights, just click HERE, or call toll free 1-888-680-1241, or contact your travel agent.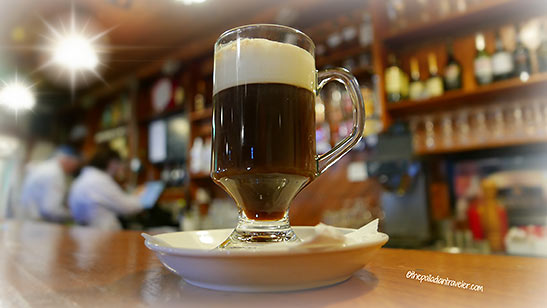 See you in just a few kilometers when we'll hold our breath and go barreling down Corkscrew Hill in hot pursuit of Monk's Pub where we'll take a load off to enjoy a pint of Guinness, a steaming bowl of chowder and one of the absolute best Irish coffees to ever grace the planet.
Related Articles:
Remembering the Great Famine; Along the Banks of the River Shannon; The Dingle Peninsula; Grazing on The 19th Green; The Ring of Kerry; A Jaunty-Good Ride Through Killarney National Park