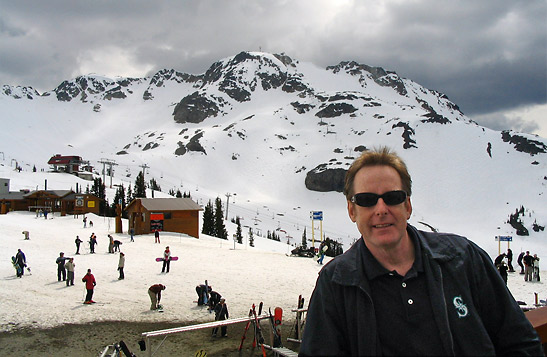 After the Olympics –
A Return to Whistler
Blackcomb Resort

Story by Ringo Boitano
Photos by Deb Roskamp

've always enjoyed seeing how a city or resort has changed after hosting a World's Fair or Olympics. I was barely out of kindergarten when Seattle began preparing for the 1962 World's Fair. Watching the cityscape change before my eyes as the Space Needle began its ascent to the heavens, I could see that the city would never be the same, going from a sleepy port town to a world-class travel destination. Though I was unable to attend Vancouver's and Whistler Blackcomb Mountain's 2010 Olympic and Paralympic Winter Games, I couldn't wait to see the changes. A stunning four-season alpine resort nestled in the Coast Mountains, Whistler Blackcomb has long been my favorite ski resort. I had hoped that the Olympic transformation would not be too dramatic; not spoiling its attractive mix of cosmopolitan amenities and pristine beauty in an easy, low-key atmosphere.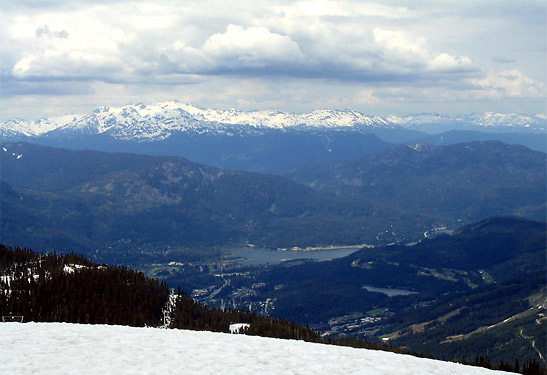 Whistler Blackcomb Today
Returning to Whistler Blackcomb Resort last winter, I am happy to report that there have been changes, but ones that only make the experience better -- without destroying what makes Whistler Blackcomb one of the top ski resorts in North America as rated by skiers and ski publications alike.
Highway 99 from Vancouver to Whistler has been upgraded to a quick one and a half-hour car or bus travel time, complete with new passing lanes, wider shoulders, median barriers, and improved intersections. There's plenty of space on the side of the road for spectacular photo opportunities.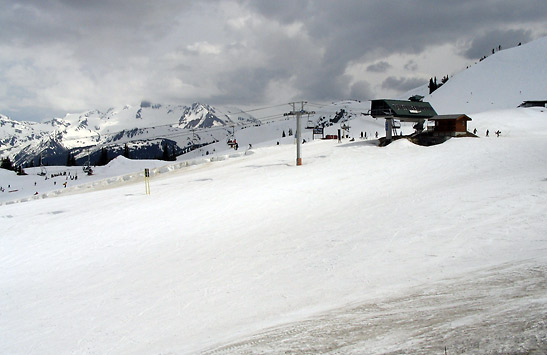 After stretching my legs in the pedestrian-only Whistler Village, I was delighted to find that it was still very much the enchanting alpine-style hamlet which featured over 90 restaurants and 200 shops.
I was excited, too, to see the newest addition: PEAK 2 PEAK Gondola. Established in December 2008, the PEAK 2 PEAK Gondola links Blackcomb and Whistler Mountains together at their peaks, boasting the longest and highest unsupported lift span in the world. An engineering marvel, it covers 1.88 miles, taking barely 11 minutes to cross, giving skiers and boarders quicker and easier options for skiing on both mountains. It's also ideal for the non-skier to just bask in the alpine beauty, not to mention giving summer travelers' better access to hiking trails.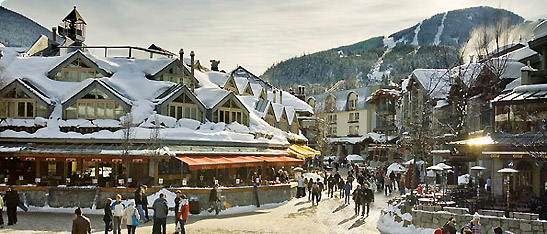 Courtesy: Whistler Tourism
The Song Remains the Same
Sitting at an outdoor Village eatery, I read the recent Whistler Blackcomb brochure. There are still twelve magnificent bowls, three glaciers and more than 200 marked trails. Whistler Blackcomb has the distinction of receiving the most skier and boarder visits in North America, but lift lines continue to be the shortest with the most extensive high-speed lift systems in the world.
The mountain can also fulfill every extreme need, with snowmobiling, Helix-skiing and Helix-snowboarding, and even authentic dog sledding. For the Nordic skier, who yearns to get away from the madding crowd, there are over 80 miles of cross-country paradise. If you're a rookie skier or simply need to brush-up on your skiing skills, Whistler Blackcomb offers a world-class Adult Snow School with instructors that will show you the best techniques and terrain to suit your ability level.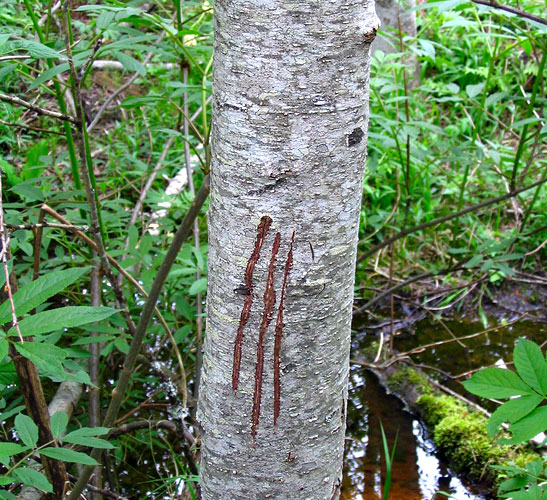 Winter, though, is not the only season to enjoy the resort. Fall, spring and summer are superb times for hiking, biking, championship golf, canoeing, guided fishing trips, nature walks or extreme sports like white water rafting and all-terrain vehicle excursions.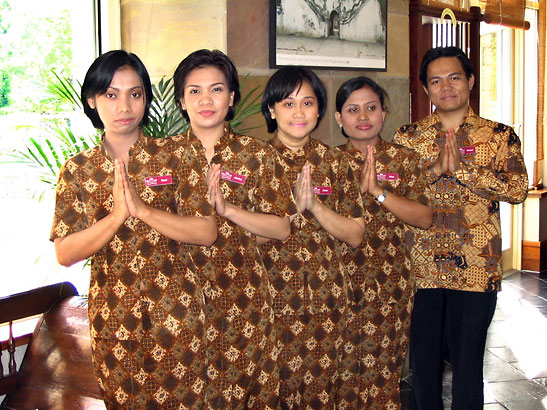 The One Thing You Must Do in Whistler
The Taman Sari Royal Heritage Spa: For the ultimate après ski experience, there is nothing like this spa. It is, quite literally, the only authentic Javanese spa in North America. Located in the heart of the Village, the spa is modeled after a palace bathing house where generations of Javanese royalty enjoyed restorative health treatments. The exclusive and luxurious treatments combine water therapy and traditional herbs. There is no better way to end a day on the mountain.
Where to Eat in Whistler
Barefoot Bistro: Without a doubt, this is Whistler's finest restaurant. Located just steps from the gondolas, owner Andre St. Jacques has created an establishment that is as much about having fun as it is about food and wine. Executive chef Melissa Craig is given free rein to cook modern Canadian cuisine, designed for the adventurous gourmand. The wine cellar, located directly below the dining room floor, is accessible to all guests by spiral staircase. Opening a Champagne bottle with a sword by hitting the lip of the bottle with the blade, which severs the collar from the bottle's neck is called "Sabrage," dating back to the Napoleonic Era. Napoleon, a lover of Champagne, once said, "Champagne! In victory one deserves it; in defeat one needs it." I would add that a Champagne toast is also a fitting way to end a day of battling the slopes and saying a fond farewell to Whistler Blackcomb Resort – still my favorite ski resort.
Related Articles:
Whistler Stop; Vancouver: Then and Now; Taos Ski Valley; Big Bear Lake Skiing; Victoria on a Whim; Sun Valley Ski Resort