We didn't know about
O'ahu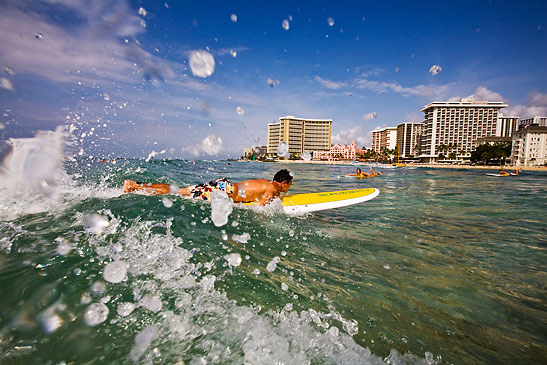 Photo Credit: Tor Johnson, Hawai'i Tourism Authority
| | |
| --- | --- |
| | What are some of the "things" or activities that people in O'ahu do for fun? |
ANSWER: Get out and surf! The island of O'ahu is known as "the gathering place." Fittingly, the water that surrounds the island is also a gathering place. The water is shared by a diverse blend of people from different ethnicities, ages, and all walks of life, all drawn to the magnificent waves to "hit the surf." Head to Waikiki to surf the waves as the royal Hawaiians did. Known in Hawaiian as "spouting waters," Waikiki was once a playground for Hawaiian royalty. The gentle waves of Waikiki are perfect for first-timers.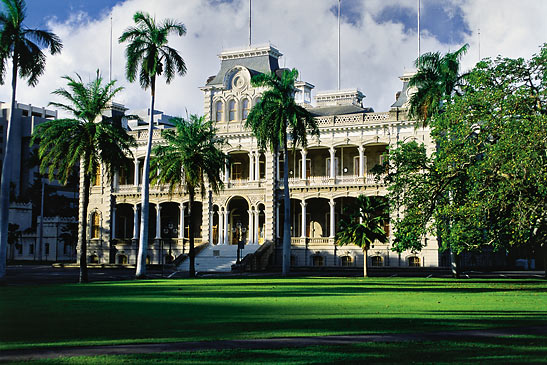 Photo Credit: Joe Solem, Hawai'i Tourism Authority
| | |
| --- | --- |
| | What's one thing the public probably does NOT know about O'ahu? |
ANSWER: Honolulu is home to Iolani Palace, the official residence of Hawai'i's monarchy. Located in the heart of historic Honolulu, the Palace is a National Historic Landmark and the only official state residence of royalty in the United States. Influenced by European architectural styles, this royal residence included Hawai'i's first electric light system, flush toilets, dramatic portraits of Hawaiian royalty, ornate furniture and royal gifts and ornaments from around the world.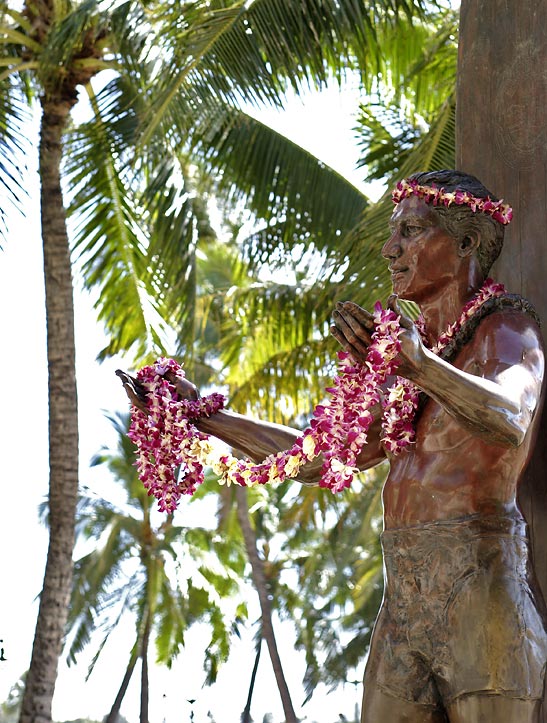 Duke Kahanamoku. Photo Credit: O'ahu Visitors Bureau
| | |
| --- | --- |
| | What has O'ahu contributed to the world? |
The Aloha Spirit! It is all encompassing and has no boundaries. It's something that is to be experienced and shared. Aloha can be translated to mean love, affection, compassion and kindness. It is a way of life.