Treasures of Ireland:
The Burren
(Dispatch #14)
Story and photos by Tom Weber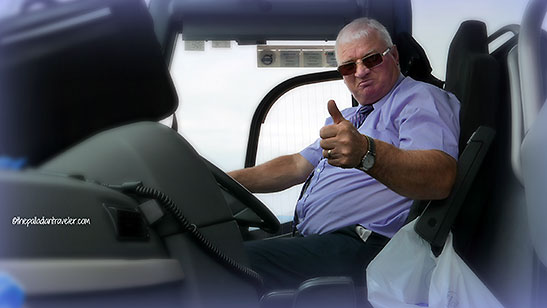 ith the majestic Cliffs of Moher now in our man Eugene's rear-view mirror and more of the Emerald Isle's Wild Atlantic Way to explore, the intrepid "band of merry media," 18 travel writers and photographers invited by Insight Vacations (Insight) to sample its Treasures of Ireland journey, double-check their marital status as we pass through Lisdoonvarna, a small spa town in Co. Clare.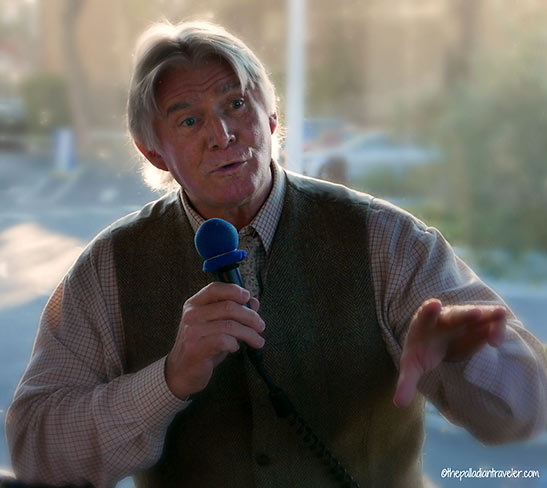 "Every year in September Lisdoonvarna comes alive," Big Mike, our tour director/concierge/ storyteller, explains, "when it hosts one of the largest matchmaking festivals in Europe." He adds, "Upwards of 60,000 romantic singles are in hot pursuit of each other to find Mr. or Ms. Right with the assistance of Willie Daly, Lisdoon's third-generation matchmaker."
Turns out, weddings are not performed on the spot as the female party of these couplings has up to 364 days to refuse the "merchandise" before the arrangement is legally binding and vows are exchanged. Talk about a prenup!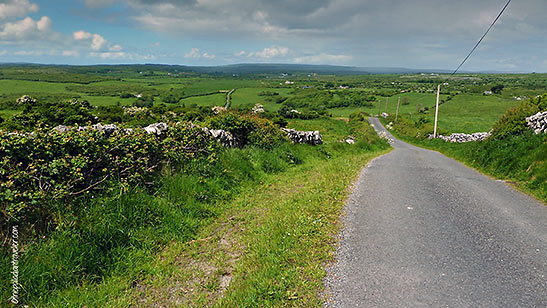 Quicker than you can say, "I now pronounce you husband and wife," Eugene, aka The Quiet Man, shifts the Insight motor coach into low gear and, tightly buckled into our business class-legroom seats, we negotiate a dizzying descent down Corkscrew Hill – a section of the N67 that's sometimes used for sanctioned car rallies and cycling races – and into more of Mother Nature's Irish handiwork: The Burren.
Meaning "stoney place" in Gaelic, the Burren is like no other on the Emerald Isle. There are no bogs and very few natural pastures. Instead, there are huge slabs of limestone called "clints" with vertical fissures in them called "grikes."
During the spring and summer, the Burren gets a dash of color as wild flowers and grasses break free from their wintery confinement between a [limestone] rock and a hard place.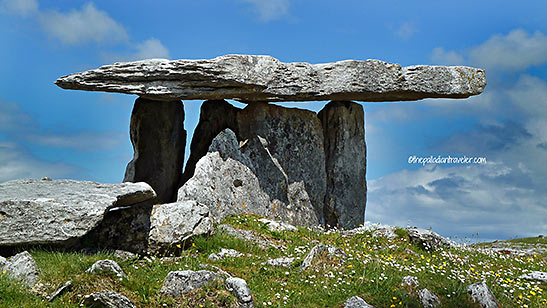 Bleak though the place may appear, man has settled here since the Stone Age. Evidence of his existence is found in the numerous massive dolmens, wedge tombs and "cahers," the stone, fort-like farming homesteads from long, long ago.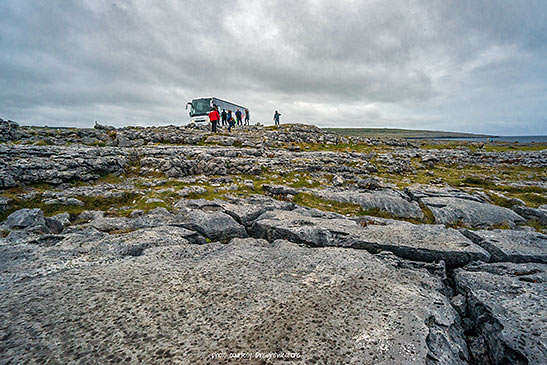 On a wet and windy day the Burren is remarkably similar to a moonscape, especially down here along the coast near Black Head where we gather around Big Mike for a primer on the "stones to take you home" that dot this monochromatic landscape.

"According to ancient Celtic tradition," Mike begins, "warriors would carry with them a stone from their birthplace and place it on the ground prior to going into battle." He continues, "If they perished, the stone would allow their soul to return to its birthplace." Big Mike, ever the storyteller, concludes, "The stacking of small stones symbolizes a gateway for the soul to travel to the afterlife, transported on the backs of swans."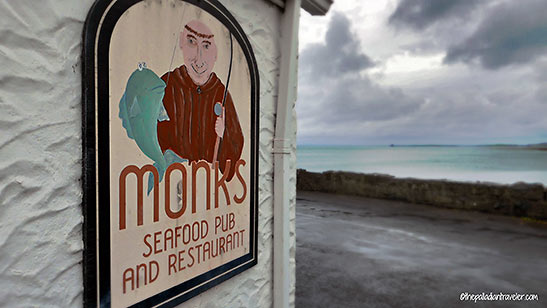 In honor of those fearless Celtic warriors, and to some degree our thirst and hunger, we come to a full stop in Ballyvaughan, a tiny, picturesque harbor village on the south shores of Galway Bay at the northwest corner of the Burren, and head inside to the welcomed warmth of Monk's Seafood Pub & Restaurant.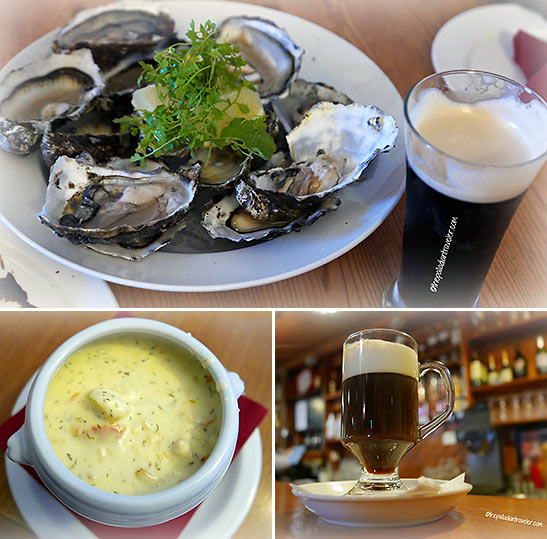 Owned and operated by the Gill family, Monk's is "holier than thou" when it comes to preparing fresh fish and oysters straight out of the cold, clear waters of the bay, along with its superb homemade chowder and one of the absolute best Irish coffees to ever grace the planet. Don't believe me? Then you be the judge and have a virtual nibble and sip of some of our lunch fare.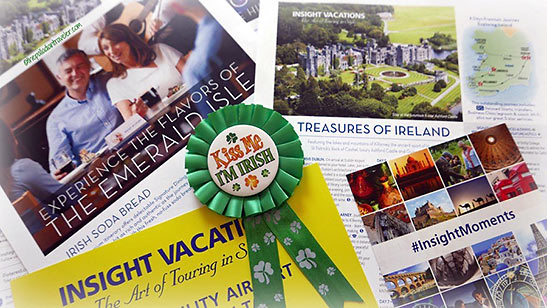 For complete information on Insight's 100+ premium and luxury-escorted journeys around Europe, including the Treasures of Ireland itinerary, just click HERE, or call toll free 1-888-680-1241, or contact your travel agent.

Bing Crosby crooned about her bay and last year Travel + Leisure proclaimed her the "Friendliest City in the World." And, as soon as Insight settles the bill, we'll wind our way around more of Galway Bay and pay a visit to Galway City.
Related Articles:
The Cliffs of Moher; Remembering the Great Famine; Along the Banks of the River Shannon; The Dingle Peninsula; Grazing on The 19th Green; The Ring of Kerry