Raoul's Two Cents: December 9, 2022
Yes Virginia, there is a Santa Claus … really?

WARNING: For adults only
In September 21, 1897 an eight year old named Virginia O'Hanlon wrote a letter to the Sun (the leading New York newspaper of the day) asking if Santa Claus was real. One of the writer's of the Sun (Francis Pharcellus Church) reluctantly wrote a response in an article which arguably became the most reprinted newspaper article in the English language.

If you aren't familiar with the story, Church's response was a poignant explanation about how much better off the world is because of Santa Claus. The article pulled the heartstrings of many. It inspired songs, books and plays. It's become a fixture in Christmas folklore.

But let's face it; beautifully melodramatic as this literary masterpiece may be, it was/is still a lie. A lie that adults conspired to keep secret from the children … the ultimate fake news of the 19th century — which is carried on till today along with the Easter Bunny and his Easter Eggs.

I grew up believing in Santa Claus. I loved the double presents (one from my parents and one from Santa). I wanted to believe this bearded overweight man in a red suit miraculously entered our house (that didn't even have a chimney) and left us presents in our stockings. It sounded preposterous but my parents said it was true. So I was crushed when they admitted they told a lie. I never trusted them completely after that.

My wife and I decided to tell the truth to our kids —  "enjoy the reindeer, the snowmen, the jolly old man BUT the season was about the birth of Christ." In Christ's downgrade from God to man, God paid it forward with the wonderful gift of His only son in the little town of Bethlehem over 2 thousand years ago.

Sorry Virginia. They lied. Christmas should not be one big commercial excuse. Christmas is about rejoicing because God kept his promise of a savior — Christ the Lord.
Of course, this is just me. I'm not here to impose my beliefs on you. In retrospect, I think my parents should have told me the truth about Santa when I started asking questions.

Christmas is 2 more weeks from now. TGIF people!

Raoul

" For unto us a child is born, unto us a son is given, and the government will be upon His shoulders. And He will be called Wonderful Counselor, Mighty God, Everlasting Father, Prince of Peace."
— Isaiah 9:6

Joke of the Week
Thanks to Richard of New Manila, Philippines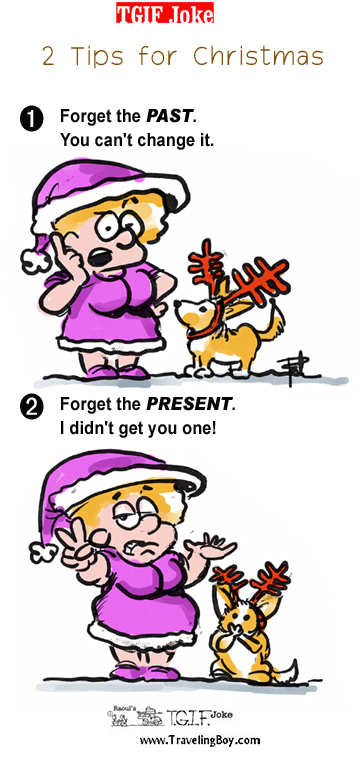 Parting Shots

Thanks to Richard of New Manila, Philippines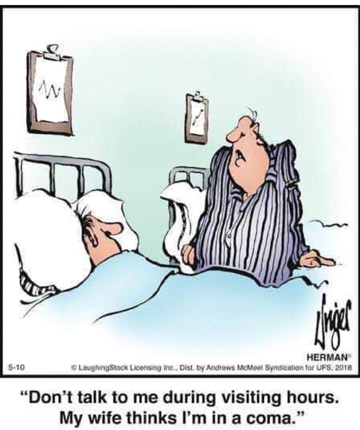 Thanks to Maling of New Manila, Philippines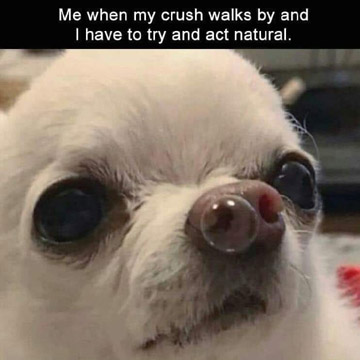 Thanks to Jeff of Arcadia, CA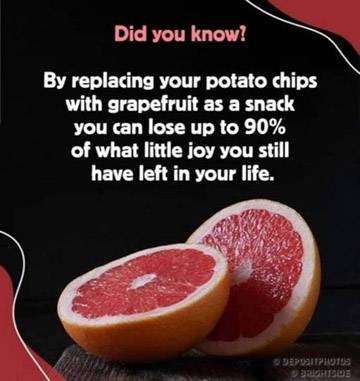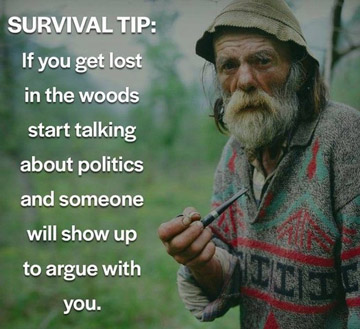 Thanks to Tom of Pasadena, CA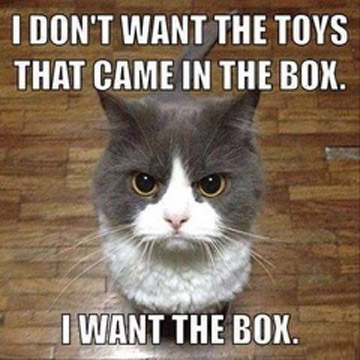 I found these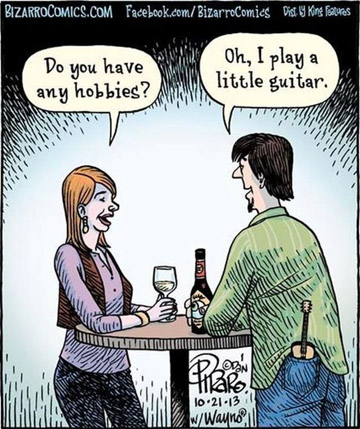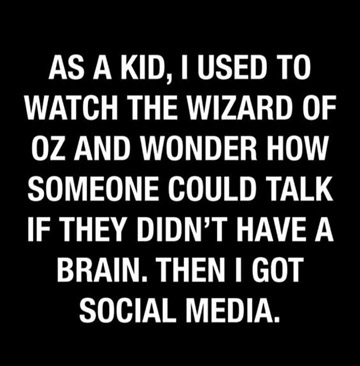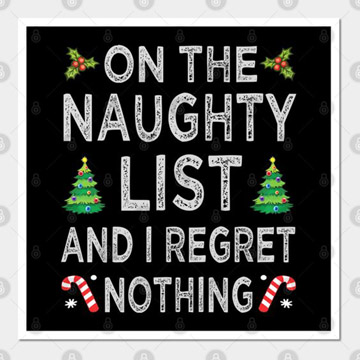 My good friend (and jokester) Terry and I came up with these.