First things first. No waterslide at any waterpark will ever be the same again — not after cascading down real waterfalls in the Dominican Republic. The waterfall escapade — billed as 27 Waterfalls, though that's really a misnomer, as it's more like 12 waterfalls flowing into 27 pools of water — is only one of a multitude of outdoor adventures offered by Iguana Mama, the ultimate outdoor tour operator in the DR.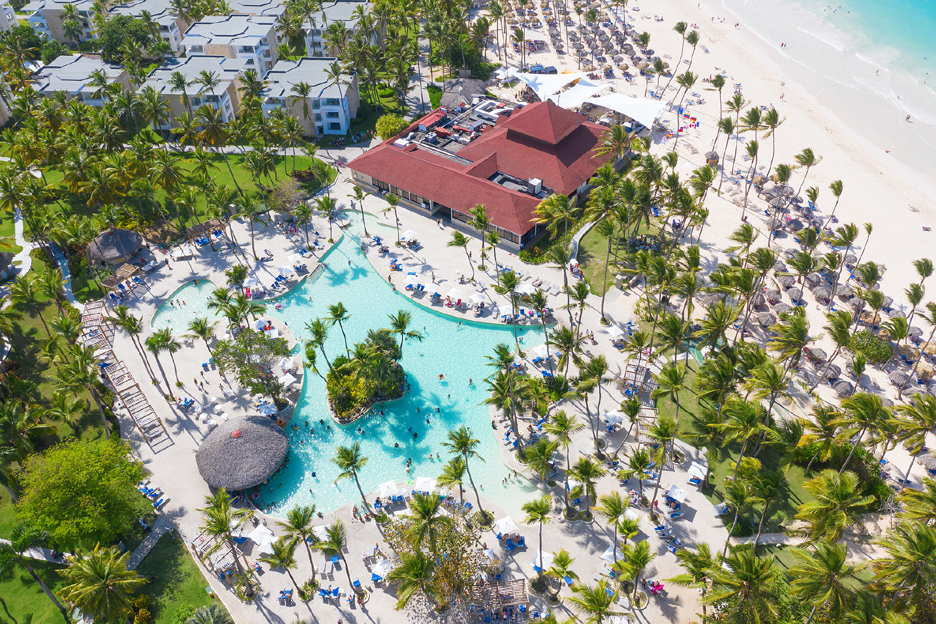 When most people think of the DR, they think beaches and when they think beaches, they think All-Inclusives. And Punta Cana, whose admittedly beautiful beaches are lined with a succession of All-Inclusives, is the most visited (read: touristy) destination in the DR. We didn't go there.
Instead, we opted for Puerta Plata, on the north coast, which also boasts lovely beaches but it offers a wealth of other activities not available in Punta Cana. Here you can see the countryside, meet the people, visit real towns and connect with nature. In Punta Cana, you connect mainly with other resort guests. And the best way to experience the north coast is through the wide variety of adventure options offered by Iguana Mama.
Back at the waterfall, outfitted in a life jacket and helmet, we began our trek ascending to the top of the waterfall of choice. Then we proceeded to swim, hike, jump and clamber our way to the bottom. As we rounded one bend, my initial reaction was, "You expect me to jump WHERE?" But the guides flawlessly aided and abetted my descent so that I hardly felt the extent of the exertion. The first several pools at the top are the easiest to navigate, increasing in difficulty — or fun, depending upon your perspective — nearer the bottom. But the guides are there to literally lend a hand — or other body parts — as needed.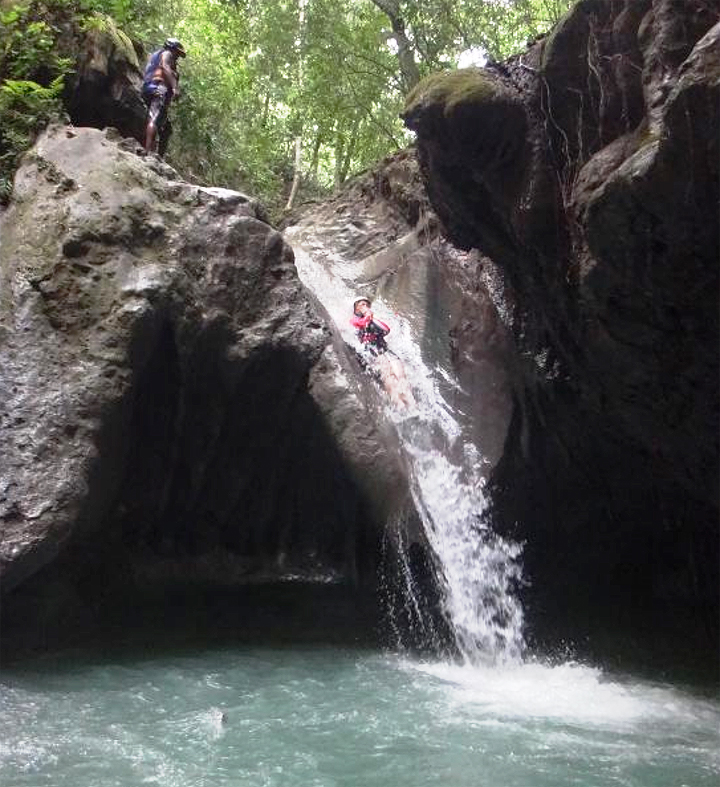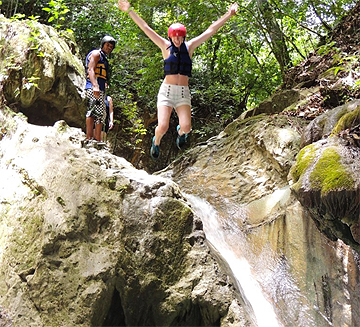 Usually descent is the simpler matter. Not so here. The main options are surging down a series of natural water slides or jumping over falls into pool after pool of clear, flowing river water. Although the highest jump is a somewhat terrifying 25 feet (depending on water levels), there's an alternate way down for those who prefer that. Most, however, are about the size of a high dive board at your local pool.
Line Freij, visiting from Sweden, described the experience as "a real adrenaline kick!" She confessed: "I was a little shaky in the knees after the first jump but after that, I felt like a pro, but my favorite part was the slides." Lunch is provided as a reward for actually making it down.
In one canyon, standing in the water below, rocks protruding on all sides, I was surprised to look up and see a forest above. It was an other-worldly confluence of several of nature's best features not usually assembled together all in one place. It is that same emphasis on the off-the-beaten-track connection with nature that propels the philosophy behind Iguana Mama.
Although 27 Waterfalls is the most popular, you can choose from four different waterfall options — with or without zip lines — that vary in terms of difficulty. That kind of choice is what distinguishes IM from other tour companies.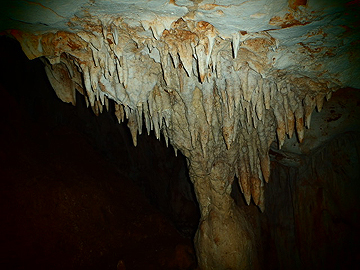 Another day, another outing, this time a hike through the Choco National Park. But as with everything Mama, this was not just a hike; it involved the exploration of a variety of caves that added a whole new dimension to the usual walk in the woods.
As in all caves, the stalactites and stalagmites give them their eerie sense of wonder, their grotesque shapes and yawning divides forging a sinister, ethereal quality to the caverns. The faraway sound of Coqui tree frogs chirping from below the surface reinforces the ghostlike ambience. The water is so clear you do not even know it's there until a sliver of rock causes it to ripple. According to our guide, stalagmites grow only 1mm a year, and if you touch them, the grease from your finger prevents water from being absorbed and therefore stymies their growth. They didn't appear any the worse for wear.
Every cave is different. Climbing down over rocks and roots, using vines for leverage, into the cave allows a personal connection not accessible when looking down from above. Grabbing the jagged limestone outcroppings for support as I tentatively slithered down boulder over boulder, I became immersed in a stalagmite jungle; the gingerly scramble back up was equally exhilarating. As a bonus, there is an option to swim in one of the cave pools.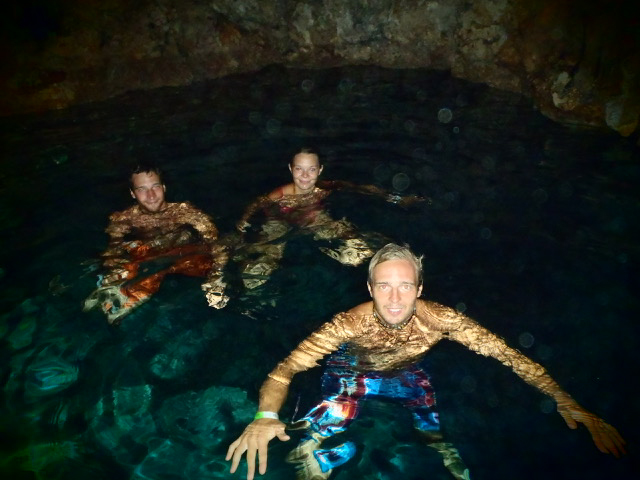 If there is an outdoor adventure to be had in Puerta Plata and its environs, Iguana Mama probably provides it. Rounding out its long resume, in addition to its many waterfall, and hiking options, there is also canyoning, cascading, catamaran sails, diving and snorkeling, zip lining, horseback riding, ATV adventures and more.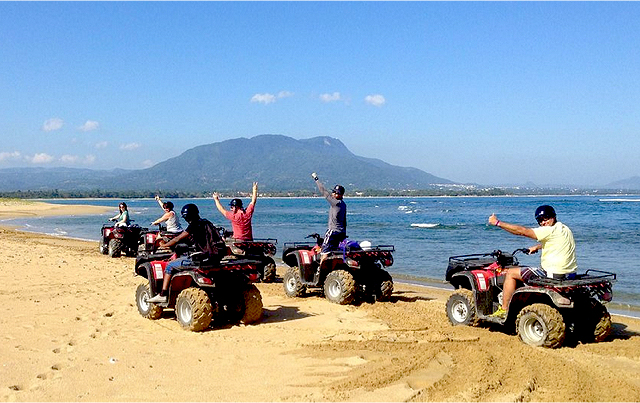 And as the first such adventure tour operator in the area, IM still focuses on preserving the non-commercial, less touristy aspect of adventure travel with a strong emphasis on eco-tourism. Just one caveat: Because Iguana Mama changes its options occasionally, not everything mentioned here may be available on your visit.
But just because you've chosen to see more of the countryside doesn't mean you have to forego sun and surf. Rest assured, Puerto Plata also has beaches.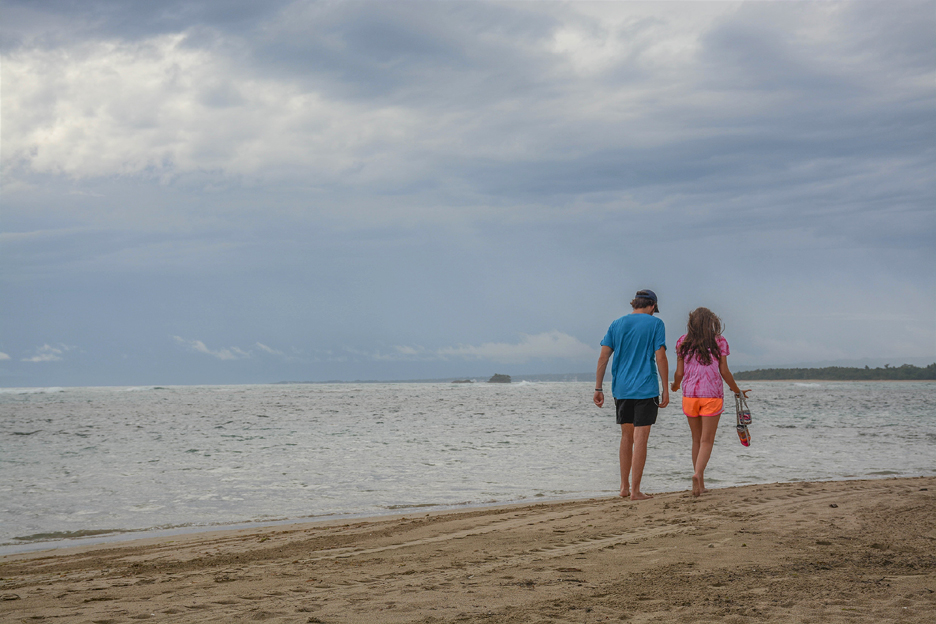 For more information about Iguana Mama, visit www.iguanamama.com.